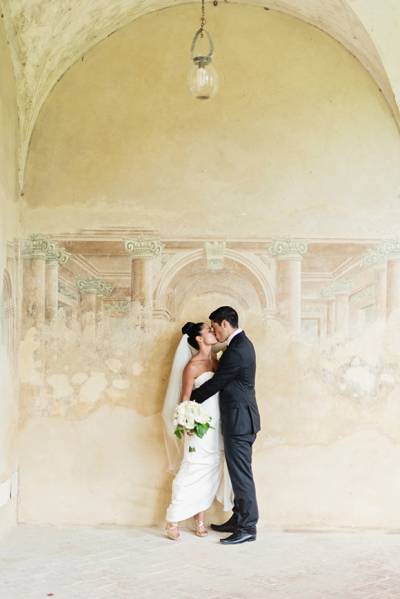 Who doesn't dream of a wedding in Tuscany? Adventurous New Zealand couple Santha & Christian decided to do something different for their wedding and rather than have their guests for just a few hours on the wedding day, wanted to spend a few days with them all on holiday, so after doing their research, Siena in Italy was the obvious option. Inspired by their venue, their wedding had a rustic vintage feel to it and Rochelle Cheever captured Siena in all it's beauty.
"When we made the decision to have our wedding in Tuscany we both researched potential venues then planned a scouting weekend to go and check them out. We wanted all our guests to be able to stay on site so that was a must, plus we needed there to be a church close by for the ceremony and we also wanted a pool! Villa Catignano ticked all the boxes, and once we saw the church nearby we were completely sold. Choosing Villa Catignano was unique and special as it managed to host all their friends and family.
From the bride: "I loved the whole day - having all our favourite people in the world in Siena, Italy was amazing. My husband had given one of my friends a card and gift to give me on our wedding morning which was really sweet. He nailed the gift and gave me two gold charms (a cross and a dove) to put on the necklace I wear every day."