There is nothing like a surprise proposal to get us into the swing of romance! California Wedding Photographer SUNNY KIM captured these beautiful images of Patrick proposing to a very unsuspecting Dianuh. I'm going to hand you straight over to the bride-to-be to tell you their story...
"The day Patrick proposed to me was easily one of the best days of my life. Waking up, I had no idea what an adventure I'd be in for. It was a Sunday morning and I was sitting at church when I was asked to go outside. I was greeted by Kelly, Patrick's mom, who read me a letter from Patrick. Mid-reading, she began to tear up and I realised something big was about to happen. The letter led us to our first stop, which was to a cafe where Patrick and I first met. I was surprised to see that a group of my friends were already inside and there, they read me the second letter. It was sweet to reminisce the place where we met and relive the moment with our friends. From there, I went from stop to stop, with each destination playing a significant role in our relationship. Each place was accompanied by a letter, which was read by someone who played an important role in our relationship. I loved how thoughtful each stop and letter was, but most importantly, I adored that he involved our family and friends. I got to drink coffee at one of my favourite cafes, eat a delicious meal with my girlfriends, and get my nails done with my sister. It was so sweet that he planned it so that I can spend quality time with some of my favourite people.
For the last stop, my mom picked me up from the nail salon and drove me to a favourite hiking spot of ours in Laguna Beach. I finally met Patrick at The Top of the World, where he took my hand and led us to the spot he had prepared. There was a flower bouquet perched on a blanket and he read me the last letter. At the end of the letter, he went down on one knee and asked me to be his wife and... I said YES! It was the sweetest proposal and now I get to do life forever with my best friend."
Holy Moly best proposal ever... love the thought that went into this! Congratulations to the happy couple!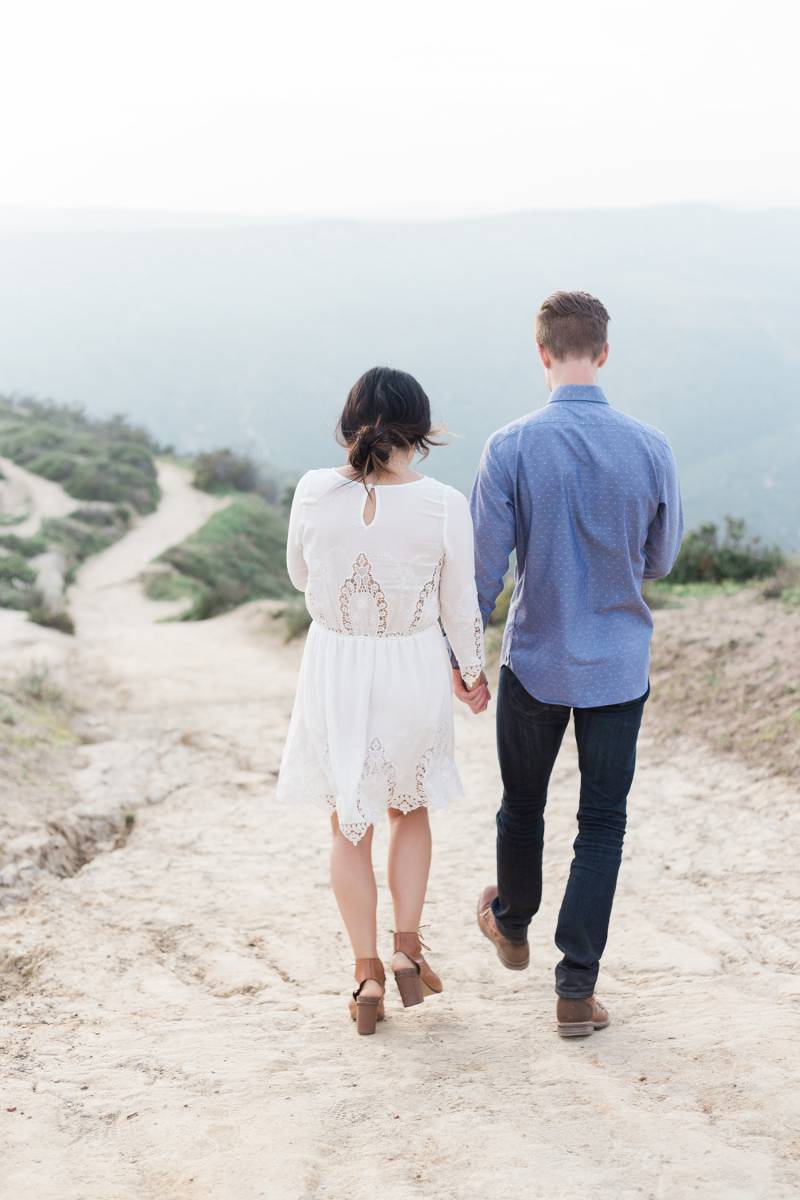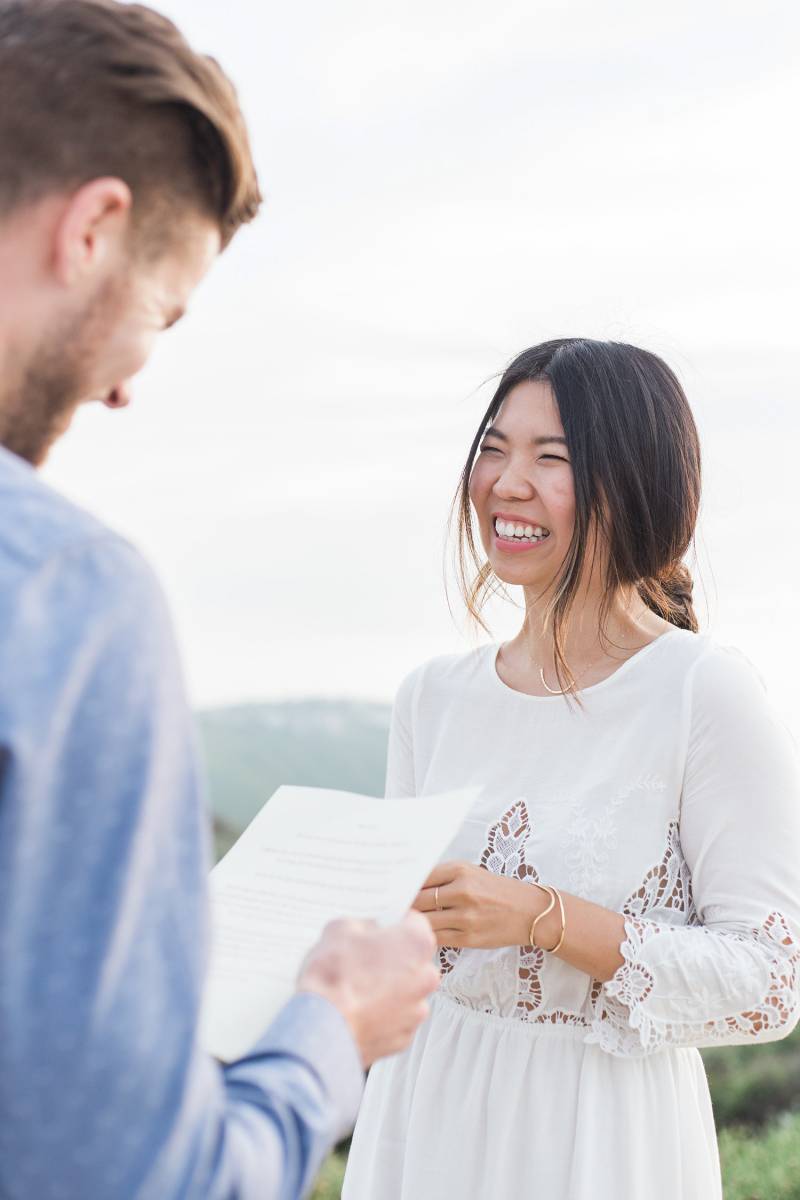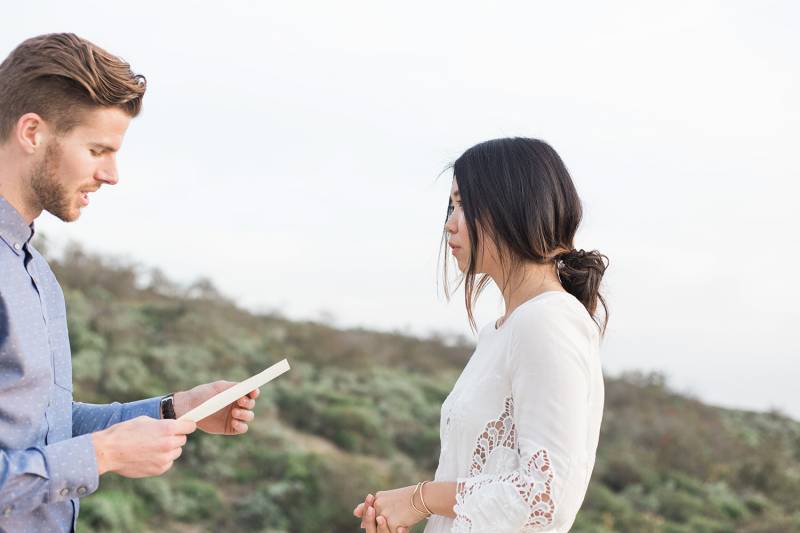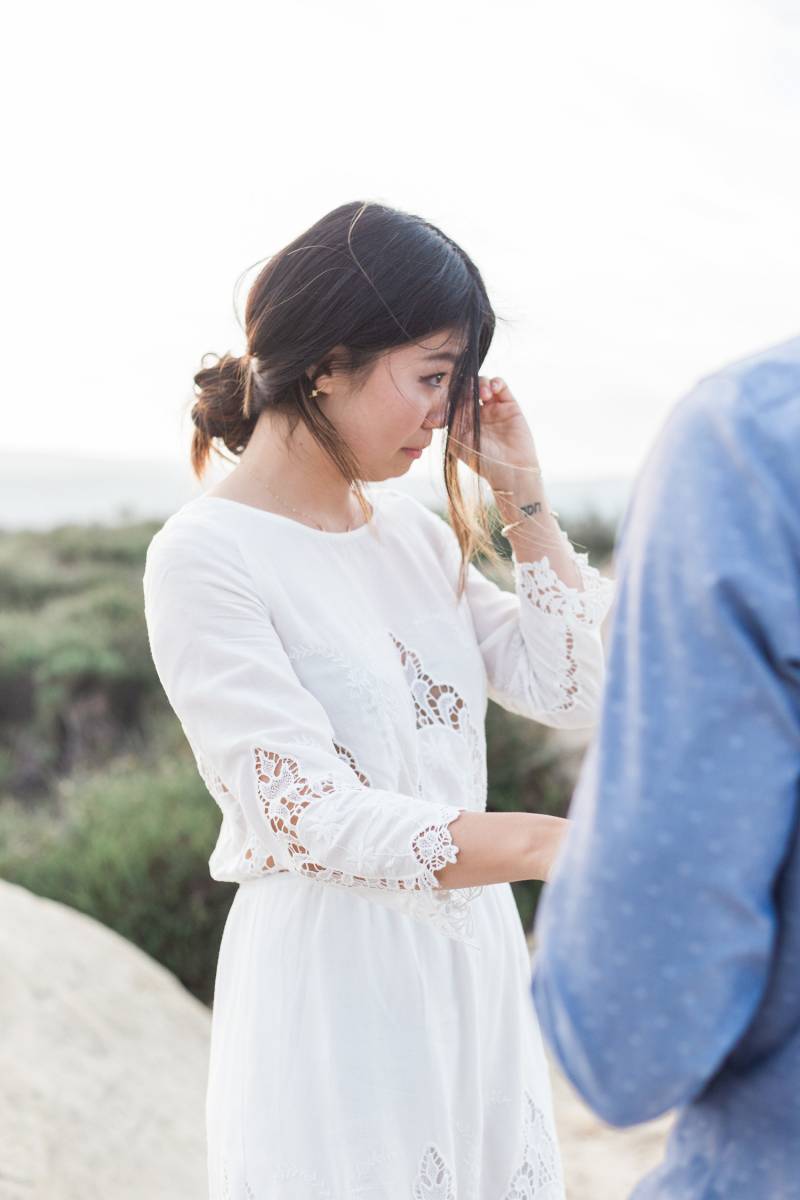 Thanks so much to SUNNY KIM for sharing this heartfelt shoot with us. If you're planning a wedding in the sunshine state head over to our vendor guide to see some fabulous California Wedding Photographers.