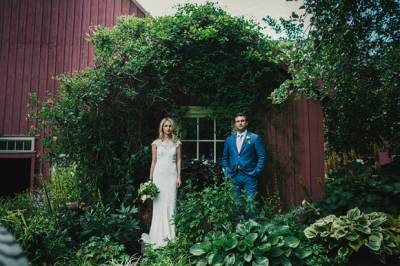 Marta & John first met in Budapest where their respective companies did business together. After many years of communication over email and phone, when after they finally met in person a long distance relationship ensued. Thankfully due to having to travel extensively in their jobs, they were able to meet fairly regularly. For their wedding however they returned to New York to get married at the groom's parent's farm, where both they and his sister had previously wed, making it a special place for all involved. The beautiful images captured by LEV KUPERMAN are the perfect documentation of what looks to be a stunning spot in Upstate New York.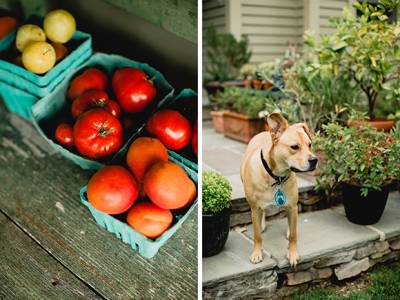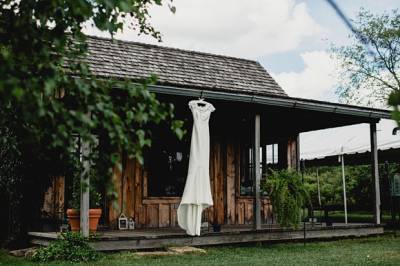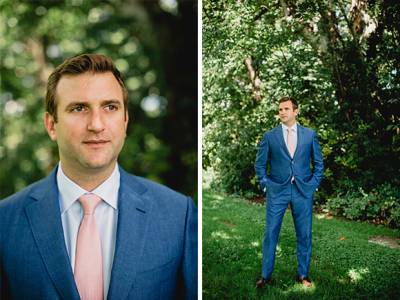 Tell us about finding your wedding dress: It was love at first sight. I went to the Nicole Miller store and I already knew this is the dress I want. I bought my dress in 10 minutes. I loved it.
Any DIY/Budget elements? We both wanted an elegant party within the context of a country outdoor wedding. I brought the large tissue paper ornaments from Hungary – much more subtle colours than you can find here and they set the colour scheme – white, pale green and pale grey. Except for the catering the whole wedding was DIY – not sure it saved money in the end but it was all ours.
Describe your wedding flowers: John's mother's friend did all the flower arrangements including my bouquet. The flowers were stunning especially at the site where we got married by the pond. John's mother had planted a living willow "gazebo" for John's sister's wedding the year before so it was even more beautiful when we got married. It will always be there and remain a special place for all of us.
Favourite detail of the day: Difficult to choose as the whole wedding was dreamy and sweet and very emotional, we will never forget this day.
What advise would you give out to a couple planning their wedding? Have everything planned with lots of failsafe options, hire someone you trust to take care of running the day, and forget about it and have fun. A wedding planner is fine but we had someone who John's mother knew who wasn't a close friend but was nice and super organized and saw what needed to be done and did it.