This modern and vibrant autumn Spanish inspired shoot from the Luminoso Workshop, was designed and created by Sydney Wedding photographer SHERI MCMAHON to represent the feeling of Spanish life and colour. With the Spanish Villa venue, IRON GATE ESTATE being the muse to base this entire workshop around, It made for the perfect colour palette.
Sheri tells us, "I wanted attendees to feel as though they had arrived in Spain. Stepping into the villa you got an overwhelming feeling of being transported to a time and place of Spanish charm. Orange, Peach and Mustard tones were used throughout to bring in that vibrant happy vibes you see and feel in Spain. I styled a table with raw elements such as oranges, dried oranges, earth-toned candlesticks and a mix of peach, orange and blush candles to set the table design." TWO WILD HANDS created stunning florals throughout the shoot and a gorgeous paper suite by AZALEA CALLIGRAPHY added the perfect southern Europe touch.
"We concluded the workshop by celebrating around the perfectly styled table, Spanish music playing in the background while sipping on a glass of Sangria with the full experience of an in-house chef, to prepare and serve the perfect meals."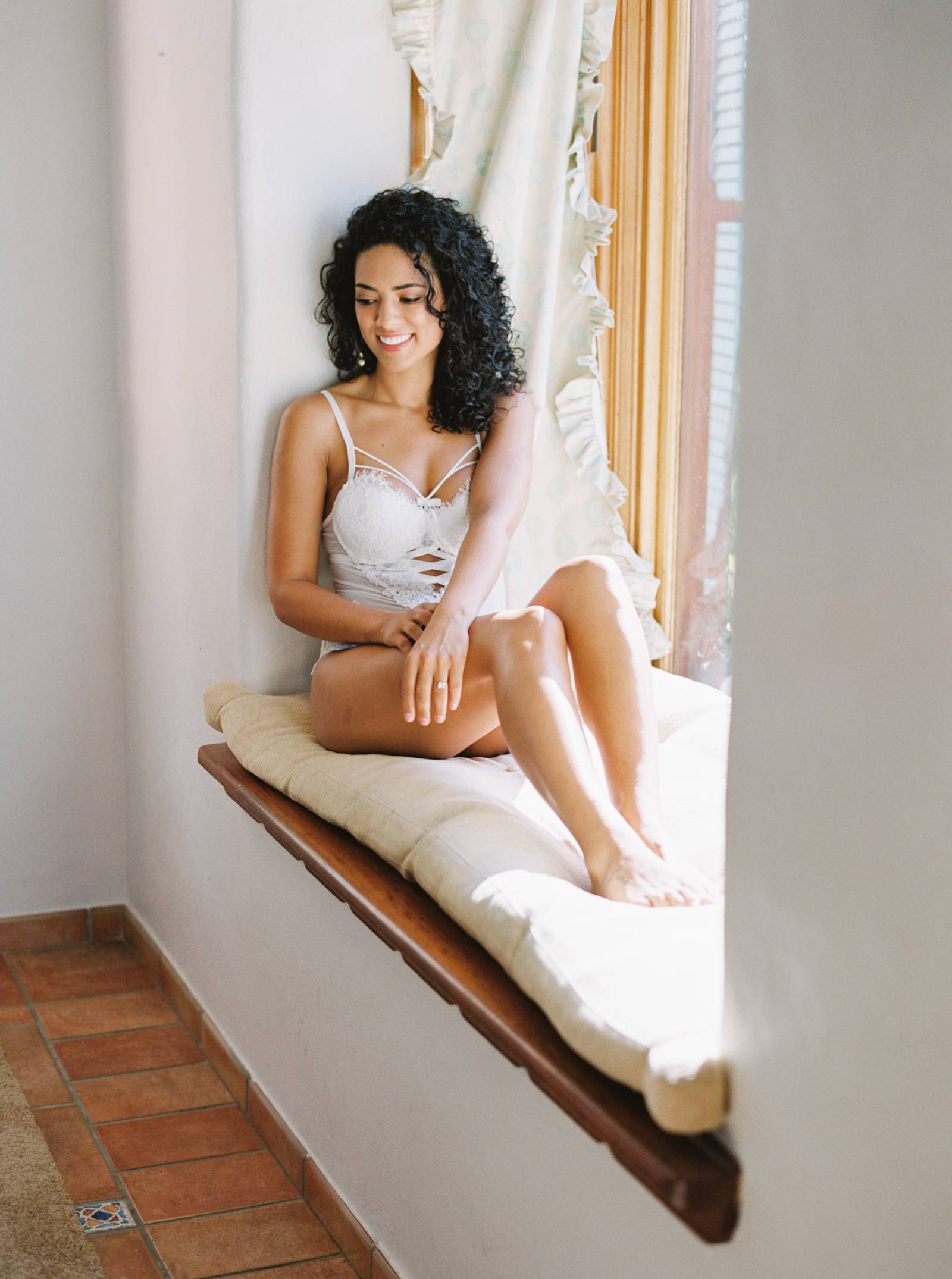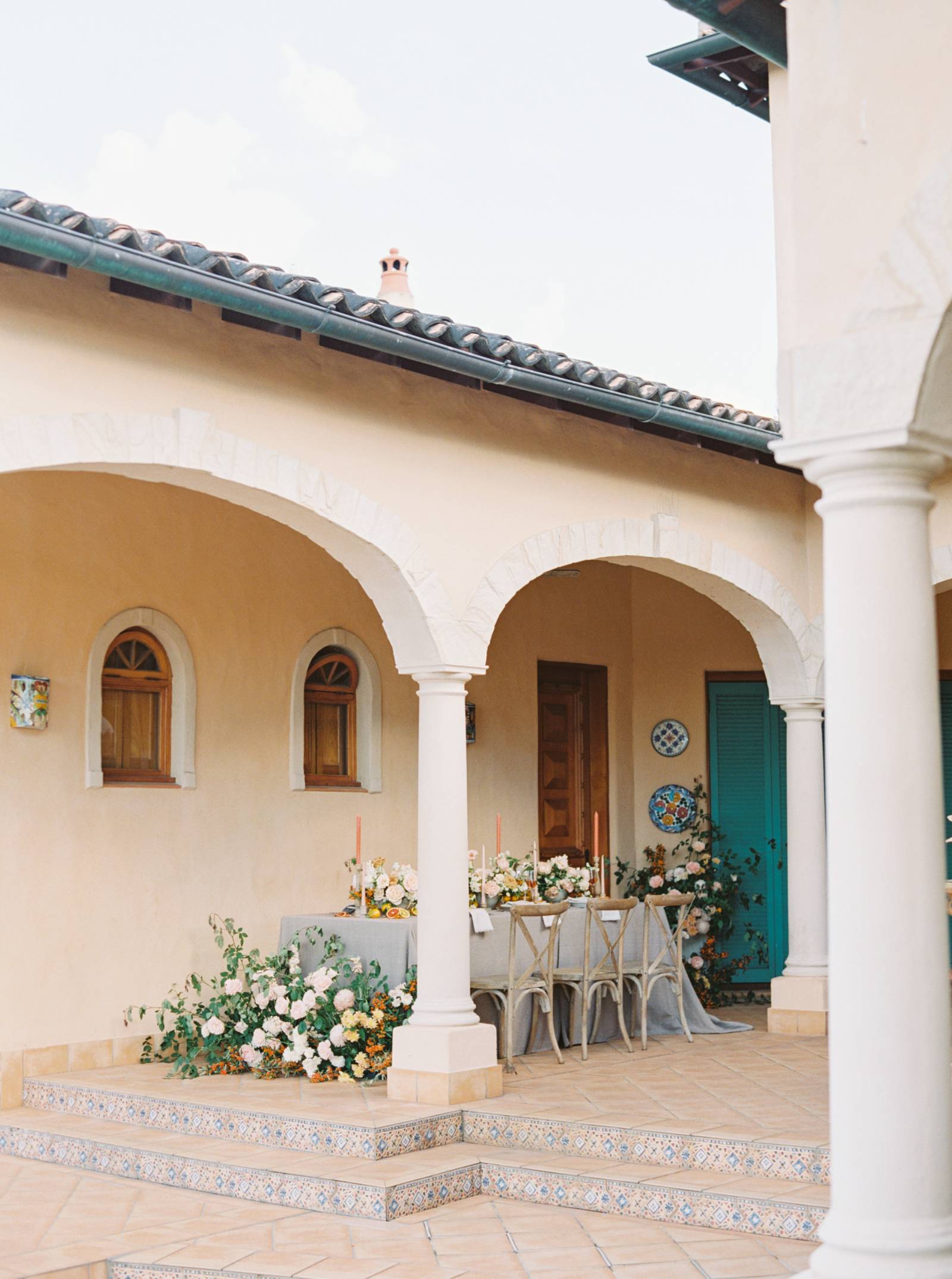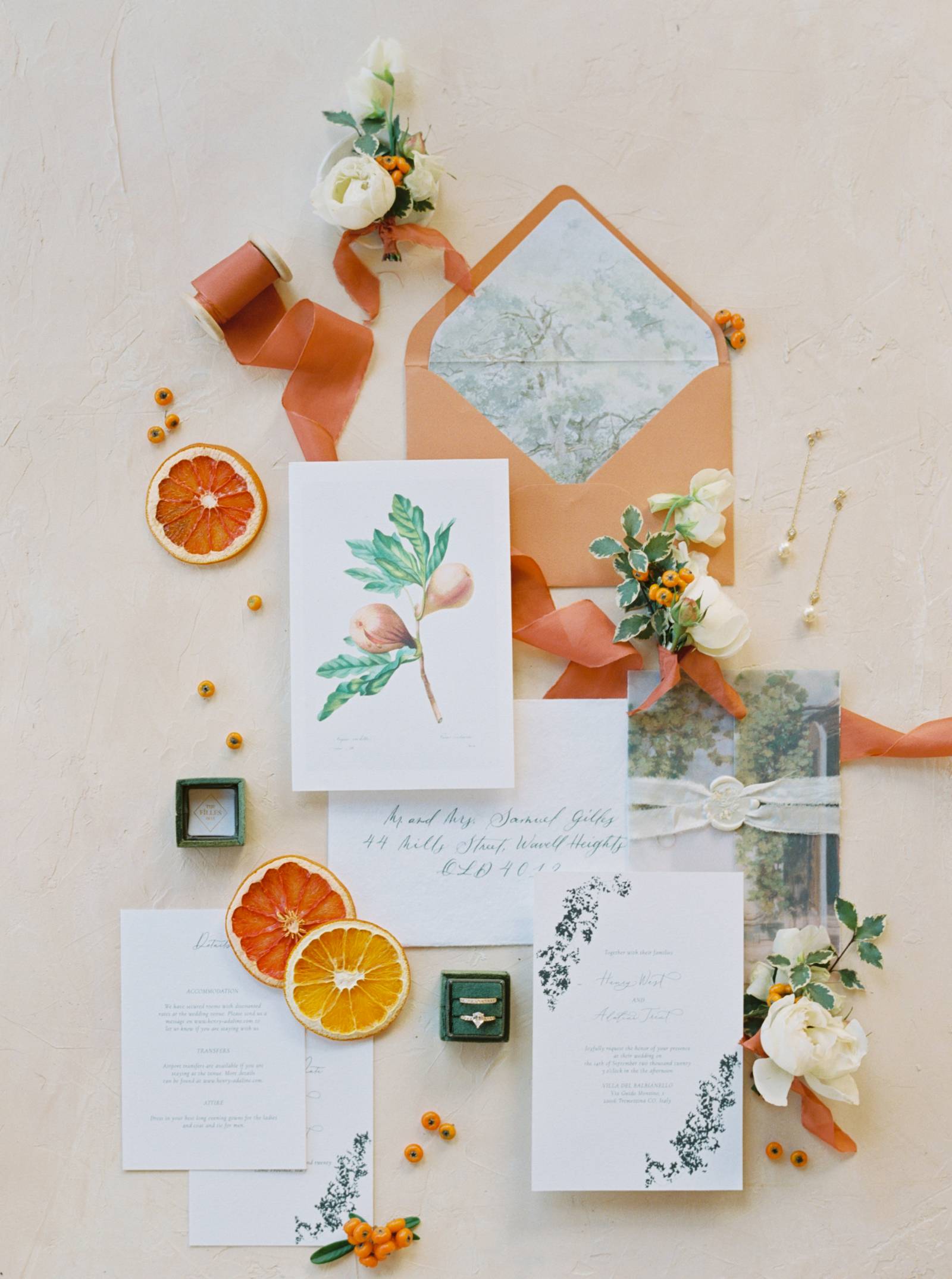 A heartfelt thank you to Sydney Wedding photographer SHERI MCMAHON for sharing this beautiful wedding with us. Sheri is Australian based with a love for fine art film wedding photography. She is inspired by natural light, European architecture, incredible scenery and adores photographing intimate moments and authentic unique love stories. Her approach is soft and subtle. "Film is flawless, it captures light, skin tones and romance beautifully." With a huge passion and love of travel she's always happy to travel to capture your magical day. You can see more of her portfolio in our VENDOR GUIDE HERE.
Bridal accessories designer ALL ABOUT ROMANCE is a valued member of our vendor collective. This small design studio based in Australia with a passion for creating exquisite and delicate artworks. From couture wedding veils to bridal adornments and accessories that will be treasured by brides for years to come. "Our designs are inspired by nature with a decidedly feminine flair for the modern bride who is romantic at heart. We meticulously construct our pieces using the finest materials sourced from UK and Europe with an obsession for handcrafting in the traditional way." ALL ABOUT ROMANCE are a valued member of our vendor guide.