Inspired by the Dutch Masters of the 17th century, this editorial project challenged three florists to select a base colour for their creations and work from there. GIBSON EVENTS then worked with the three individually, with the goal of honouring the essence of their designs, and created an altar area installation, bouquet and tabletop, that each reflected the designers' personalities and overall aesthetic. These beautiful images by BRETT HEIDEBRECHT PHOTOGRAPHY leap of the page with beautiful vibrancy. You can see the full feature in Issue 13 of the MAGAZINE.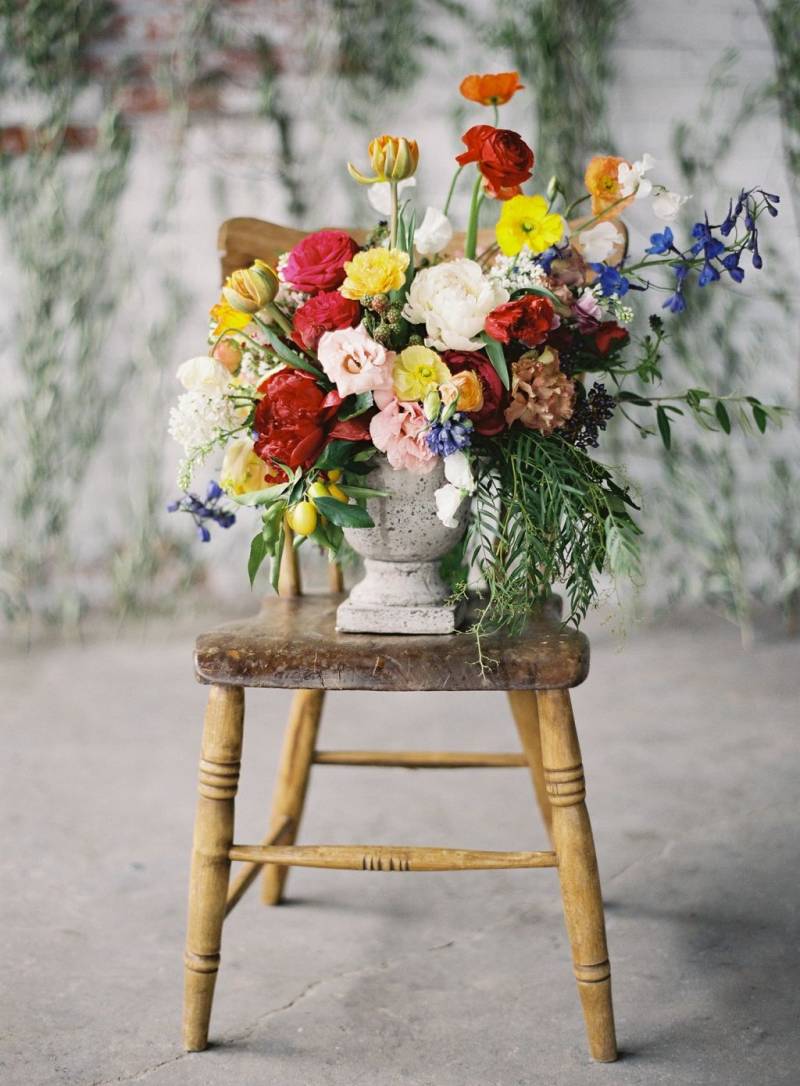 Kelly Long from POPPY LANE DESIGN has a fondness for gorgeous garden sensibility and heavy use of her personal collection of primitive antique containers and furnishings. Using a base of red, her creations for this project are so vibrant they leap off the page.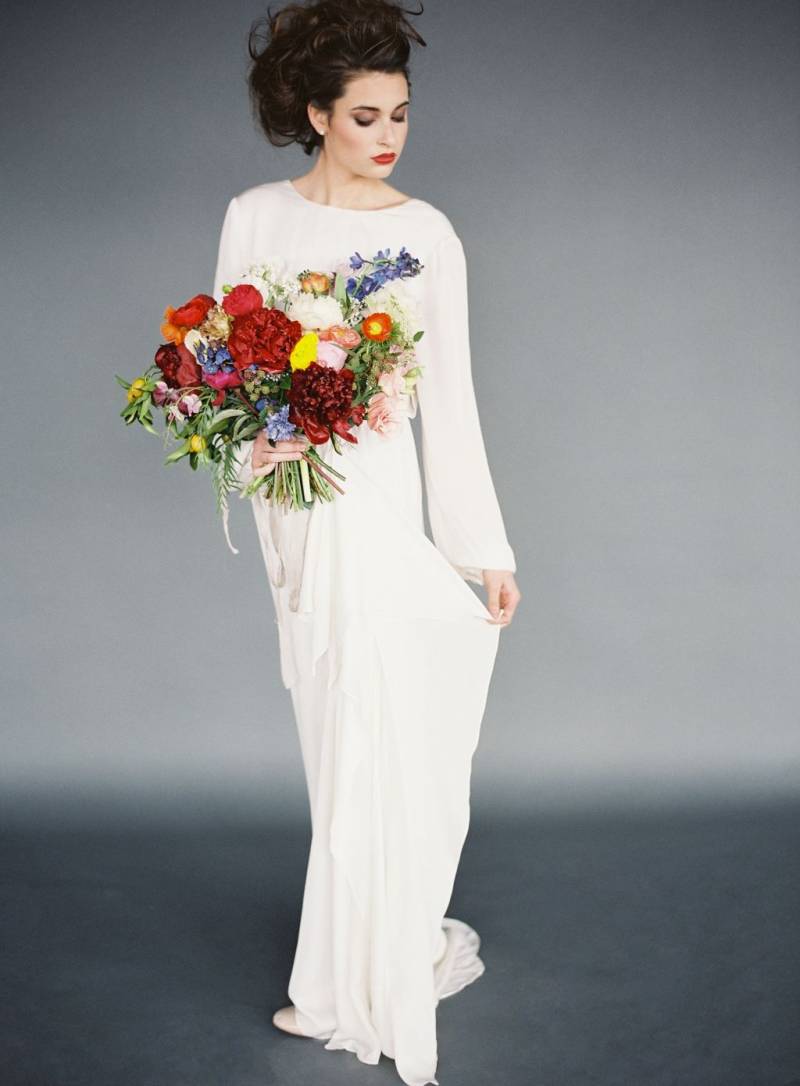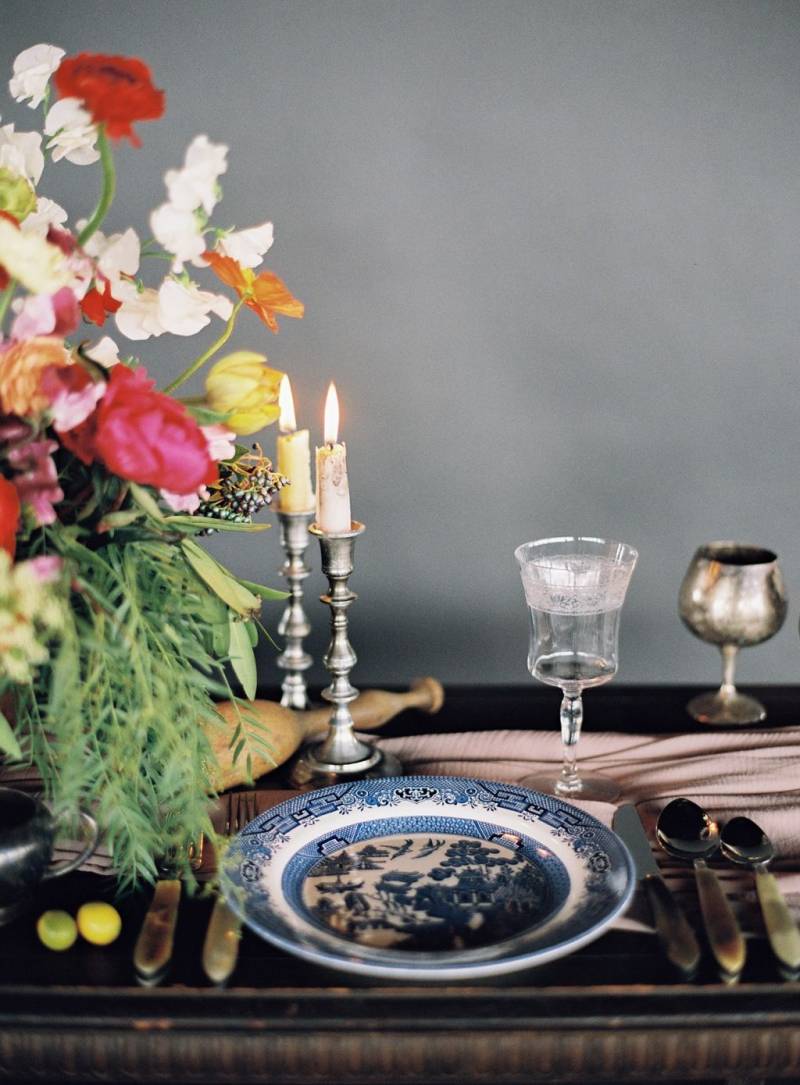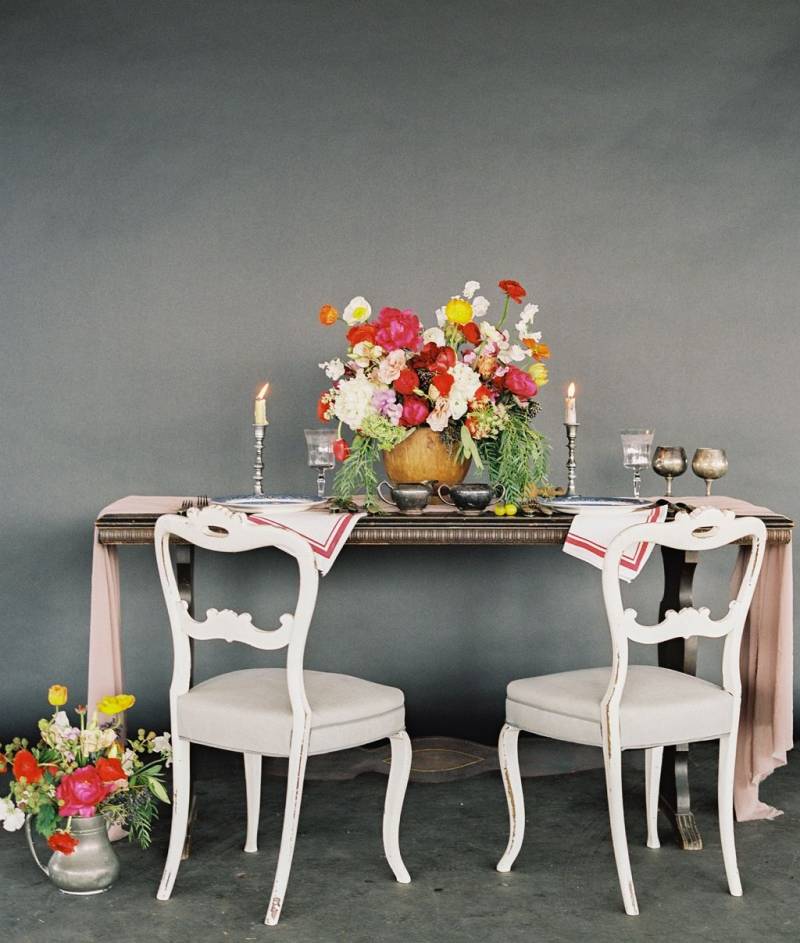 A third generation flower grower and florist, Katie from BIRDIE BLOOMS has literally grown up in the business. Her designs are eclectic and always gorgeous. For this design she's paired pale yellows with rich burgundy, which results in a modern and moody creation.
Allison from JUNIPER DESIGNS is a total flower nerd and knows possibly every variety available, its peak season and every shade it may come in. Thus, she's a wiz at creating arrangements in the most gorgeous colourways. She excels at unconventional pairings that work beautifully, and has an overall wild, but modern, sensibility.