As a film photographer having clients who appreciate the process and value the end result is music to your ears! Knowing that this was how Alex & Taylor felt, Charleston wedding photographer AMY MULDER knew they were going to be ideal clients. She tells us, "The first thing I saw in Alex and Taylor is that they are genuine. We talked for a while and were able to watch their interactions. The way they looked at each other when they were talking said it all. I knew I wanted to capture that look in their eyes. Such admiration and devotion in just a glance. It was so beautiful to see!
The day was COLD! We were right on Lake Michigan so we also had the cool lake air swirling around us as well. That bitter cold did not stop them from enjoying every moment together. And she was amazing in her heels the entire time! We started at a little chapel that was dimly lit, which thrilled me, because I knew black and white film would make it look like perfection. We spent some time on little bench for two behind the chapel and just let them interact and enjoy that moment. The lighthouse provided such a beautiful coastal backdrop, and was such a meaningful location, as that is where Alex proposed! We finished off our day at Villa Terrace, a place that as we had driven by earlier I said to Ross 'what is that?! I need to go there!' It had such beautiful archways, detailed foot paths, and so much character. And warmth! We spent a little time warming up, then ventured out to the front of the villa that overlooks Lake Michigan. All of the layers of the villa, the steps, the columns, were a great setting for this stylish and sophisticated couple. On this cold wintery day, it was such a joy to spend time with these two amazing people and be able to document their engagement story."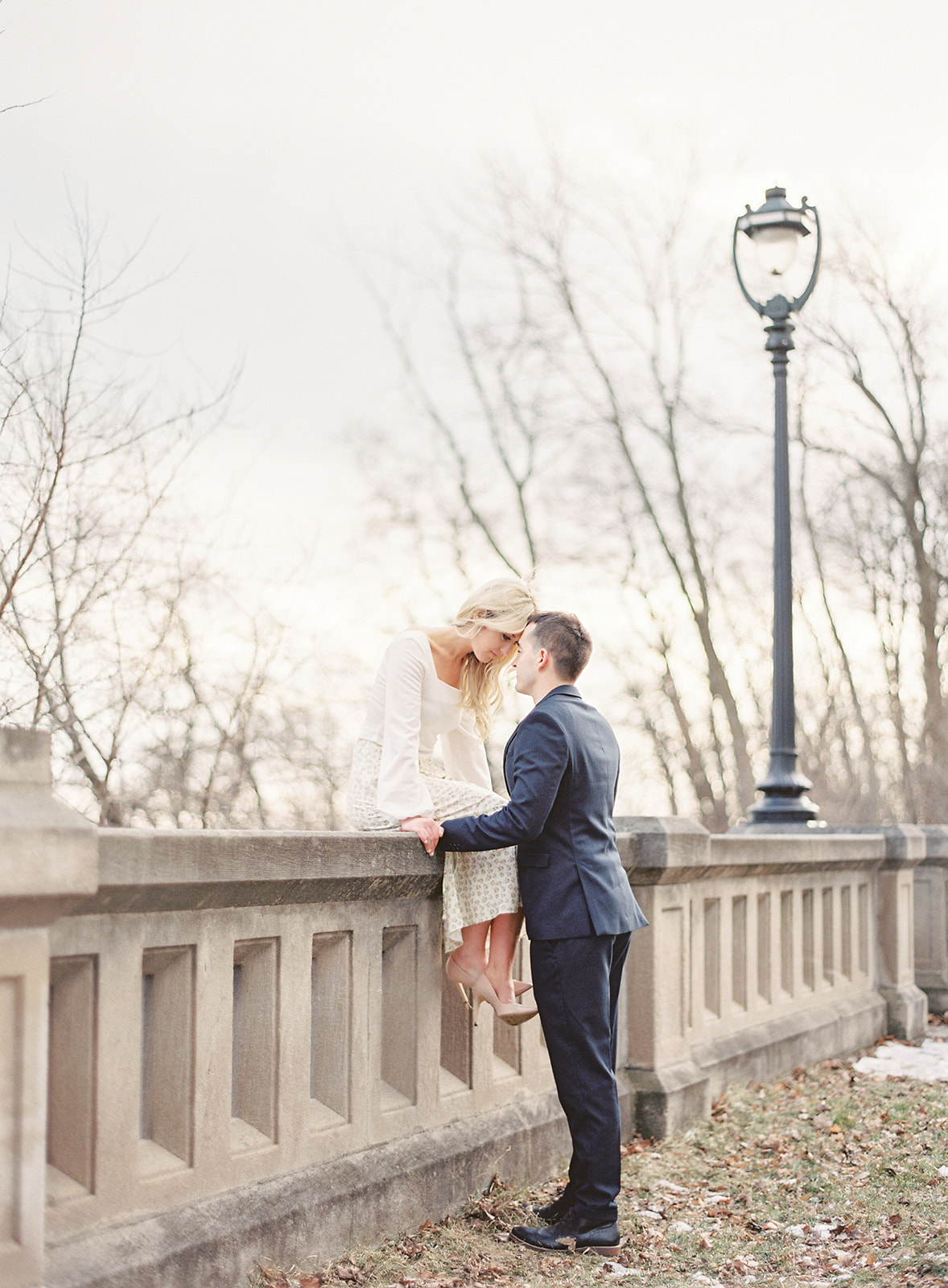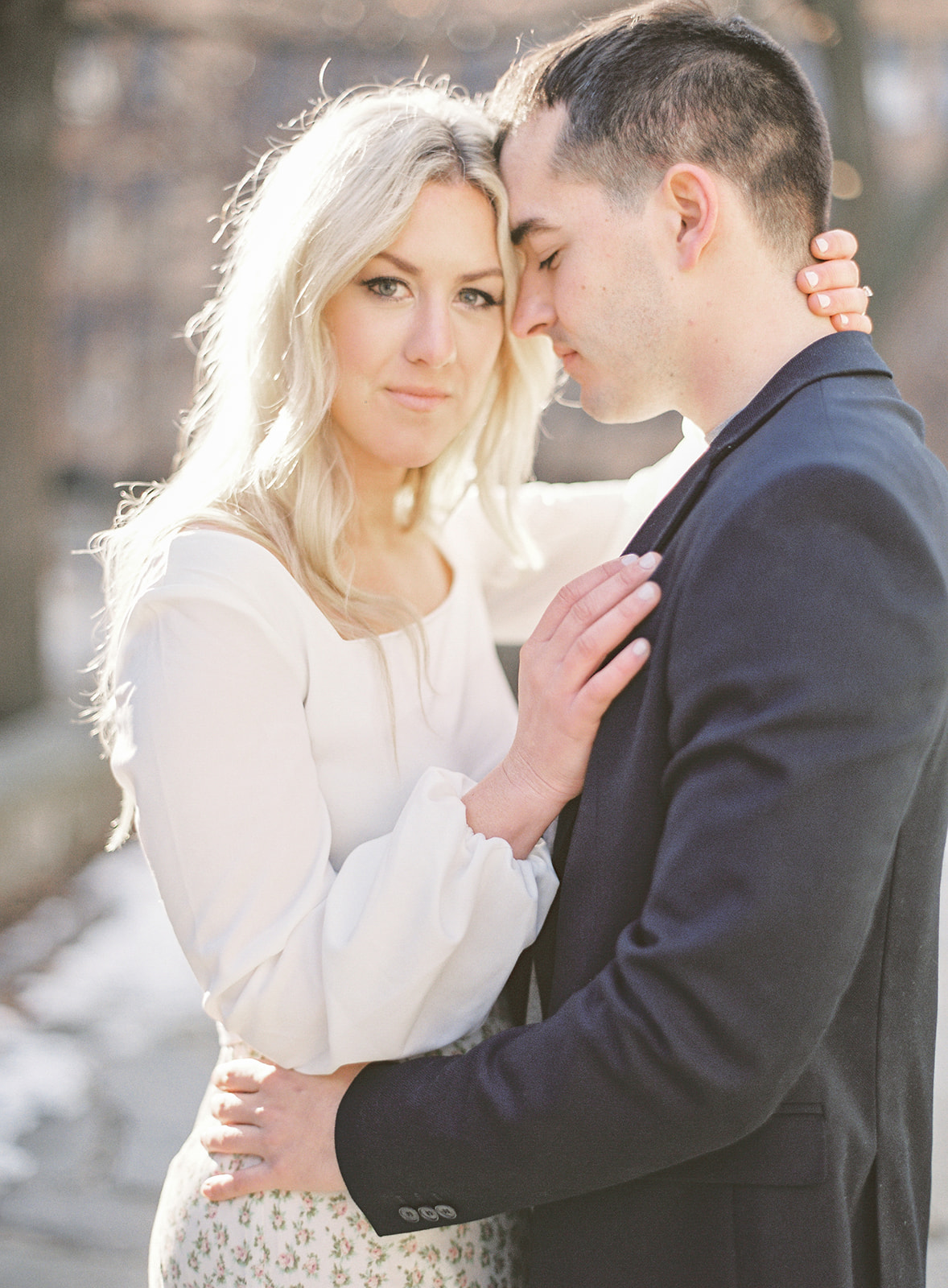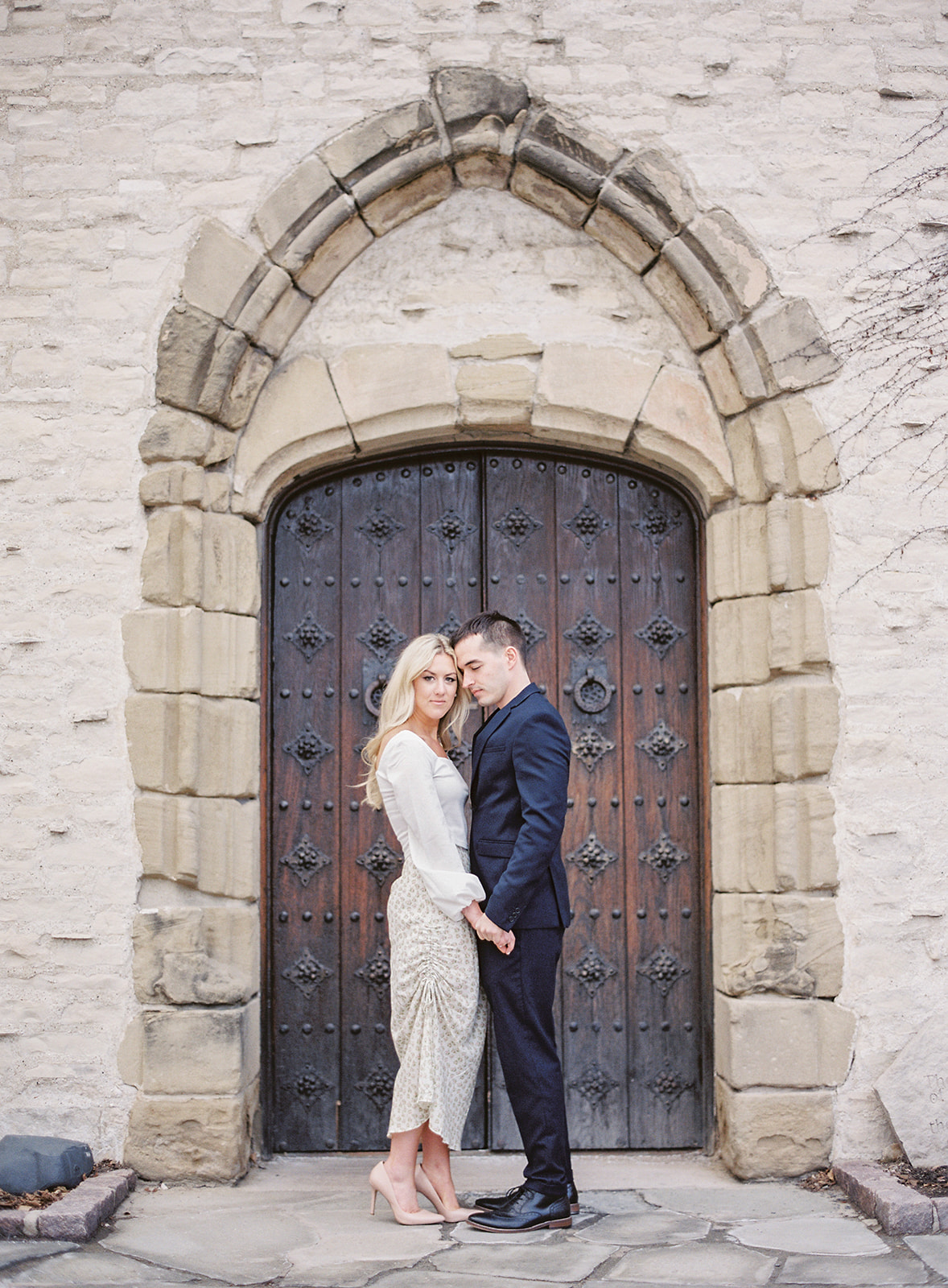 A huge thank you to Charleston wedding photographer AMY MULDER for sharing this beautiful engagement shoot with us. This husband and wife team love to create and capture memories for brides and grooms all over the world. They take their 10 plus years of experience as wedding photographers and are able to give you breathtaking images from your amazing wedding, as well provide you with an experience unlike any other. Their relaxed, fun loving, supportive personalities are what clients rave about, as well as the amazing pictures from their day. You can see more of their work in their portfolio in our Vendor Guide.