I never tire of a good vineyard wedding! After all I did get married in one myself! WOLF MOUNTAIN VINEYARDS overlooking the foothills of the Southern Appalachian Mountains in Georgia, provided Jordan & Trevor with the rustic elegance they were envisioning for their wedding. Being outdoor enthusiasts they wanted a venue that showcased the natural beauty of the area and it did just that and more. Magnolia Rouge vendors, Georgian based COTTRELL PHOTOGRAPHY were on hand to capture all the beautiful moments and details.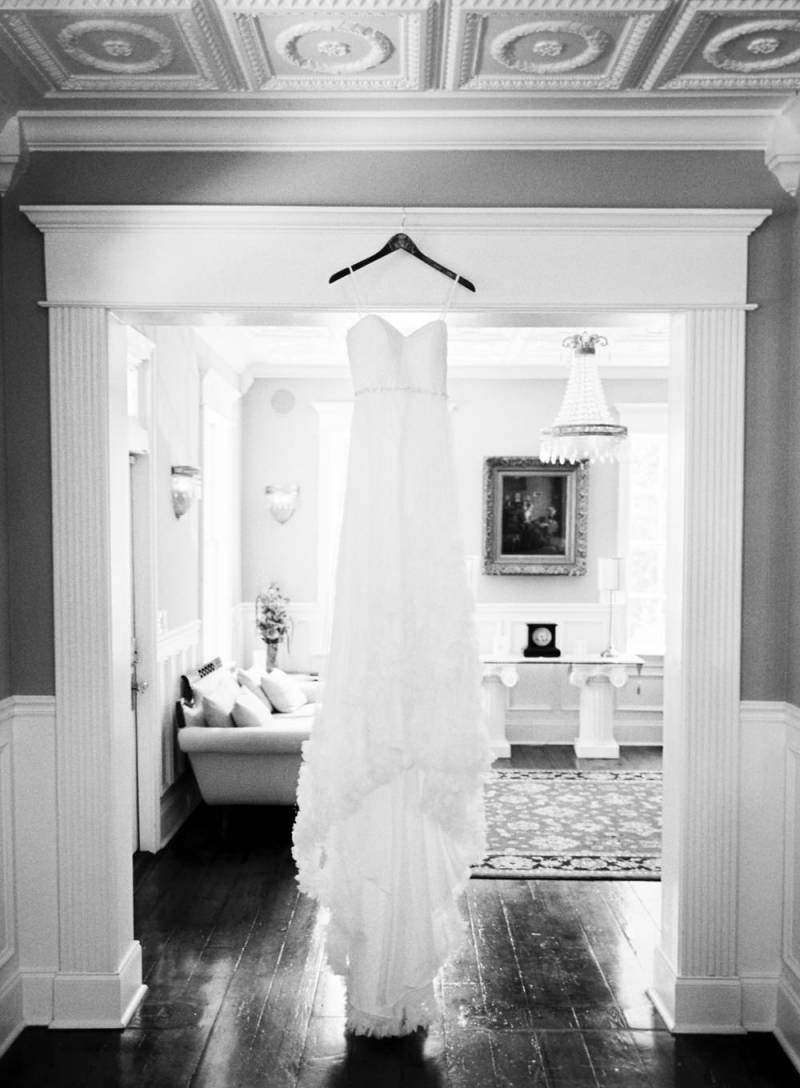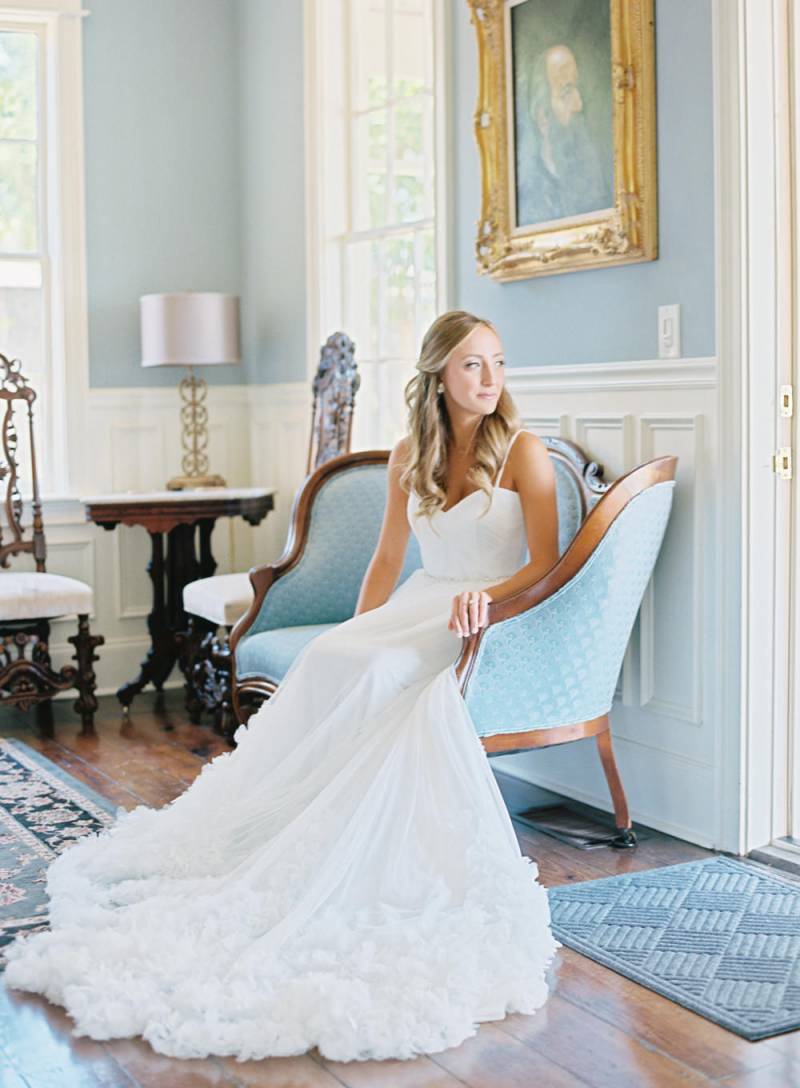 Love this beautiful portrait of the bride - such a stunning room!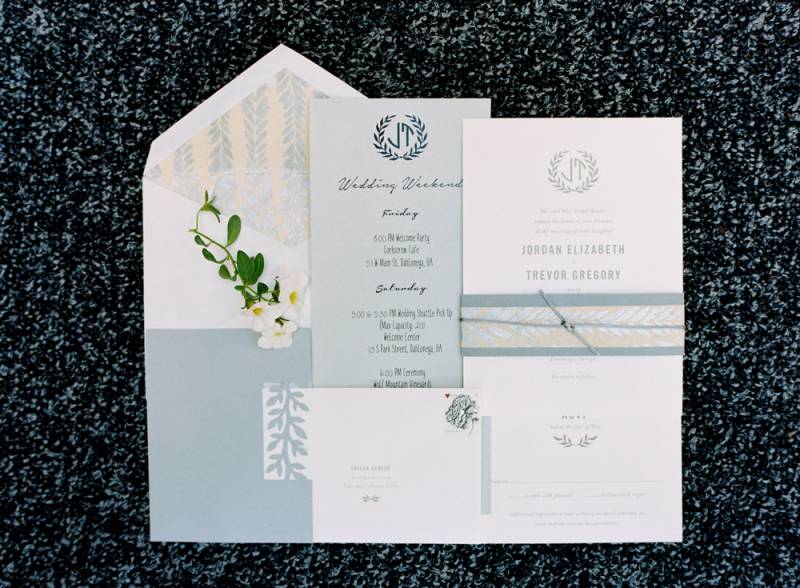 HOW DID YOU MEET? Trevor and I met our freshman year of college at the University of Florida through mutual friends.
TELL US ABOUT YOUR PROPOSAL: Trevor proposed while we were on vacation in Lake Tahoe, California. He proposed on a mountain overlooking Emerald Bay.
TELL US ABOUT FINDING YOUR WEDDING DRESS: I tried on dresses with my bridesmaids and again with my mom and mother-in-law. I thought all the dresses I tried on were beautiful but I couldn't see myself getting married in any of them. I was about to lose hope and settle on one when my mom and I went out to try on dresses one more time. I went to Le Raines Bridal Boutique in Atlanta and had a wonderful employee named Michelle helping me. I told her I was getting married at a vineyard and she told me she had the perfect dress. When I tried on the dress, my mom and I both started crying and I knew it was the one.
ANY DIY ELEMENTS? My mom and I created most of the stationary elements on our own to save money. We made our own save the dates, welcome bags, menus, and wedding programs. Since most of our guests were from Florida, our wedding was a destination wedding for most and we wanted our welcome bag to have a "Georgia" theme. We included Georgia peanuts and Bryds "Georgia Peach" cookies.
DESCRIBE YOUR WEDDING FLOWERS: I wanted my wedding flowers to fit the vibe of the wedding and venue. I wanted the flowers to have a "wild" look as if they were picked from a wildflower field. I worked with Corrine from Petite Fleur and she helped my vision come to life. I loved how they looked wild yet refined.
FAVOURITE DETAIL OF THE DAY: My favorite detail of the day were our flowers.
WHAT ADVICE WOULD YOU GIVE OUT TO A COUPLE PLANNING THEIR WEDDING? My advice would be to stay true to you. Trevor and I made decisions based on what made us happy, which sometimes was not necessarily traditional wedding choices. This resulted in a wedding that was a perfect representation of who we are as a couple.
MOST MEMORABLE MOMENT? Our most memorable moment was the ceremony. Trevor's Godfather married us and it was a moment we will both cherish for the rest of our lives.
ANY OTHER DETAILS THAT HELP TELL THE STORY OF YOUR DAY? Trevor and I tried to keep in mind the comfort of our guests when making decisions. For example, our programs were fans to keep our guests cool since we knew it can get pretty hot in June. We chose food that we knew our guests would enjoy and made our alcohol selections based on what we thought our guests would enjoy as well. We had a shuttle transporting people to and from the venue so people could enjoy themselves without having to worry about driving or getting a cab.