When your family owns an amazing Chateau in Quincie-en-Beaujolais, not far from Lyon, there's no question that you would hold your wedding there right? Beautiful bride Sigolene's grandfather was also born in the stunning building and she spent a lot of her childhood there which made it a pretty special place for her wedding to Timothee. Our friends BUBBLEROCK - who split their time between New Zealand and France - captured these gorgeous images of their day and make us feel like we were right there alongside them (wishful thinking perhaps!).
Rather than coming up with a theme for the day, Sigolene & Timothee set about creating a feeling - I freakin' love that! And think it's such a great thing to focus on. Years ago it'll be that feeling that comes back to you. They tell us, "We wanted to create a cosy and relaxed atmosphere for everyone despite the high number of guests. To keep everything cohesive, we chose warm colours going from pink to orange and some coral. We wanted to DIY most of it and it's from spending a lot of times on blogs or pinterest that we found our inspiration. Maybe even too much inspiration as everything looks so good and it's hard to keep focused. However, we chose simplicity from the classic tissue poms, buntings, flowers to bring a touch of colour. We also set up a lot of mixed size jars with candles to lit the Chateau once the night had come."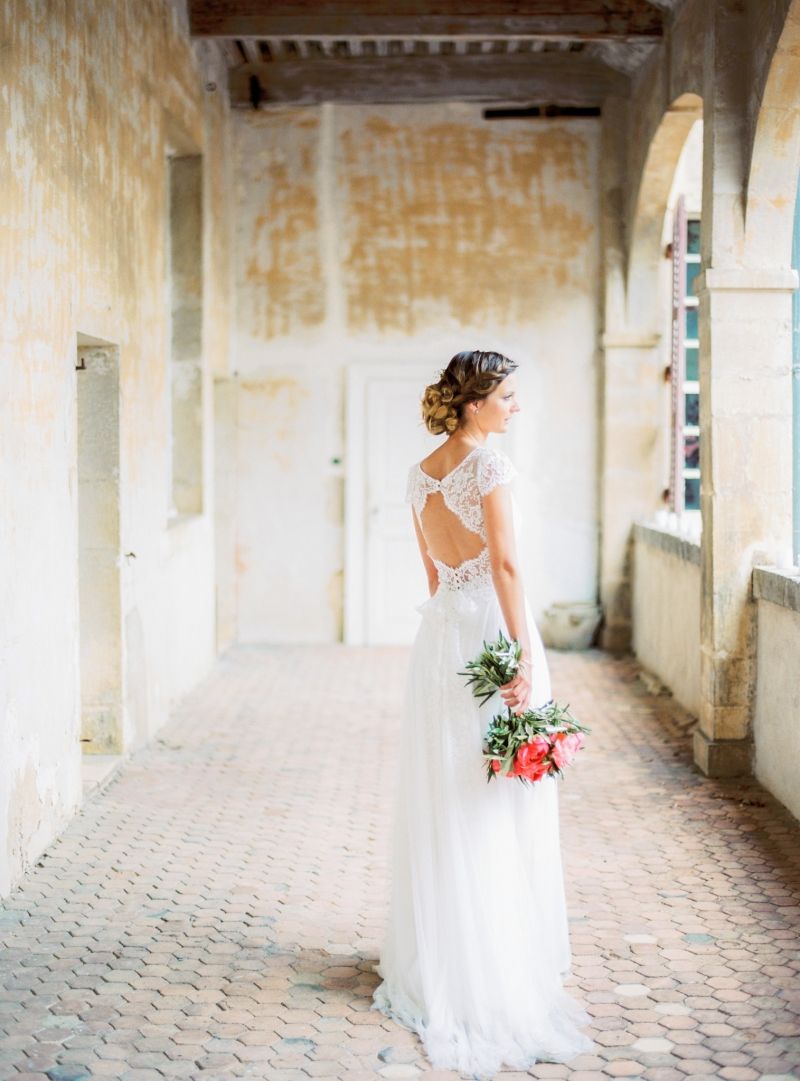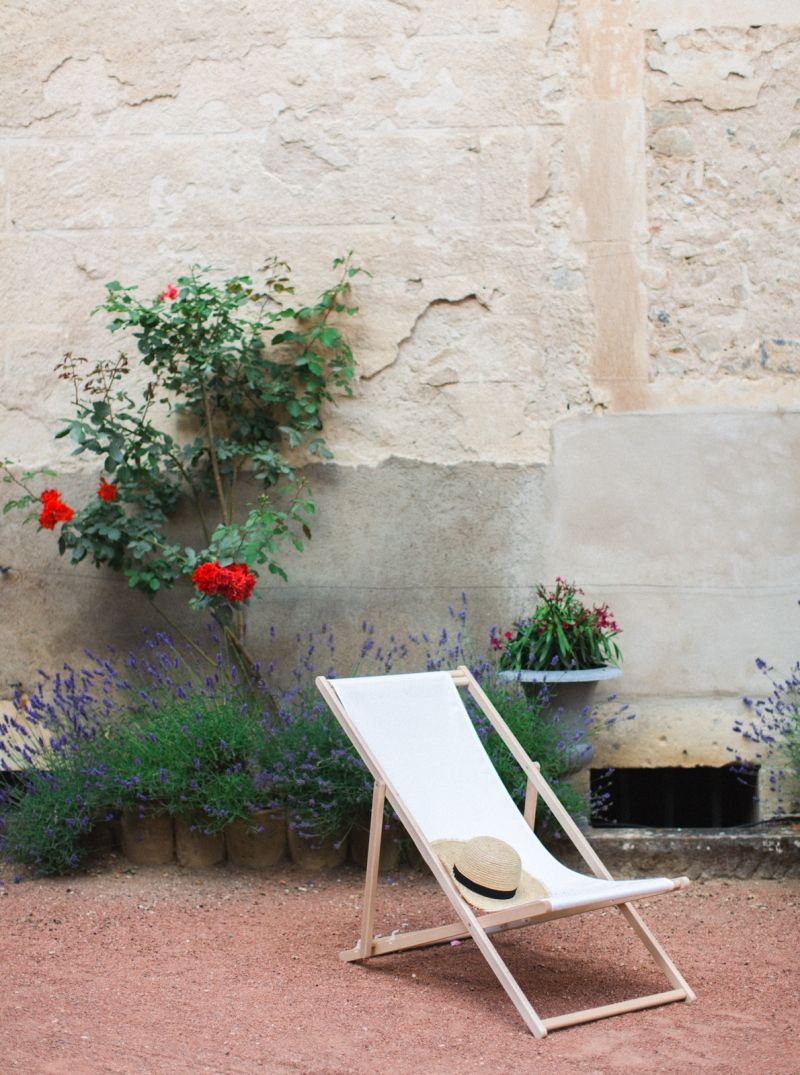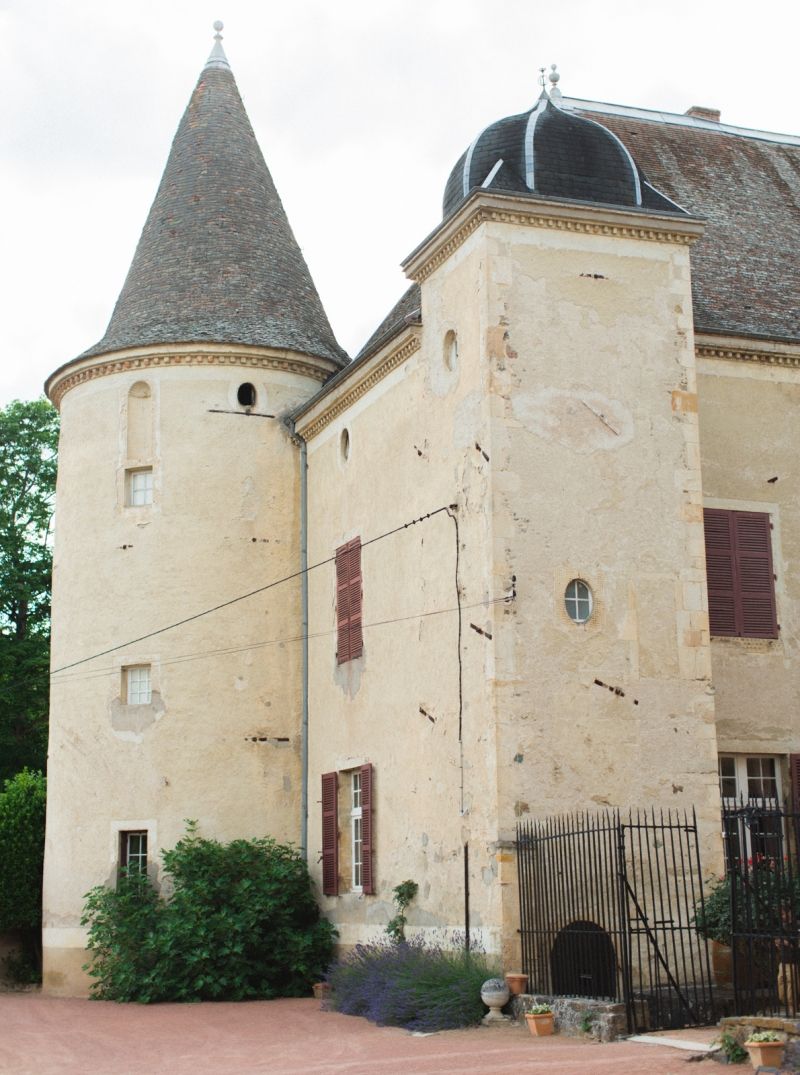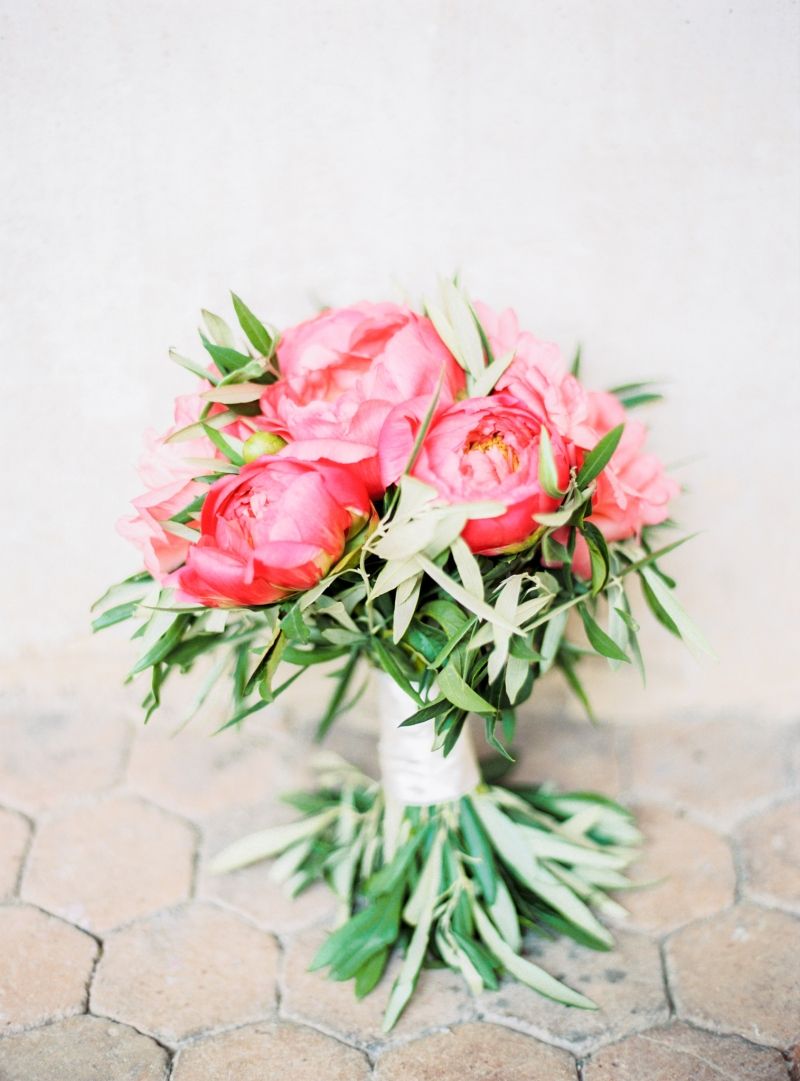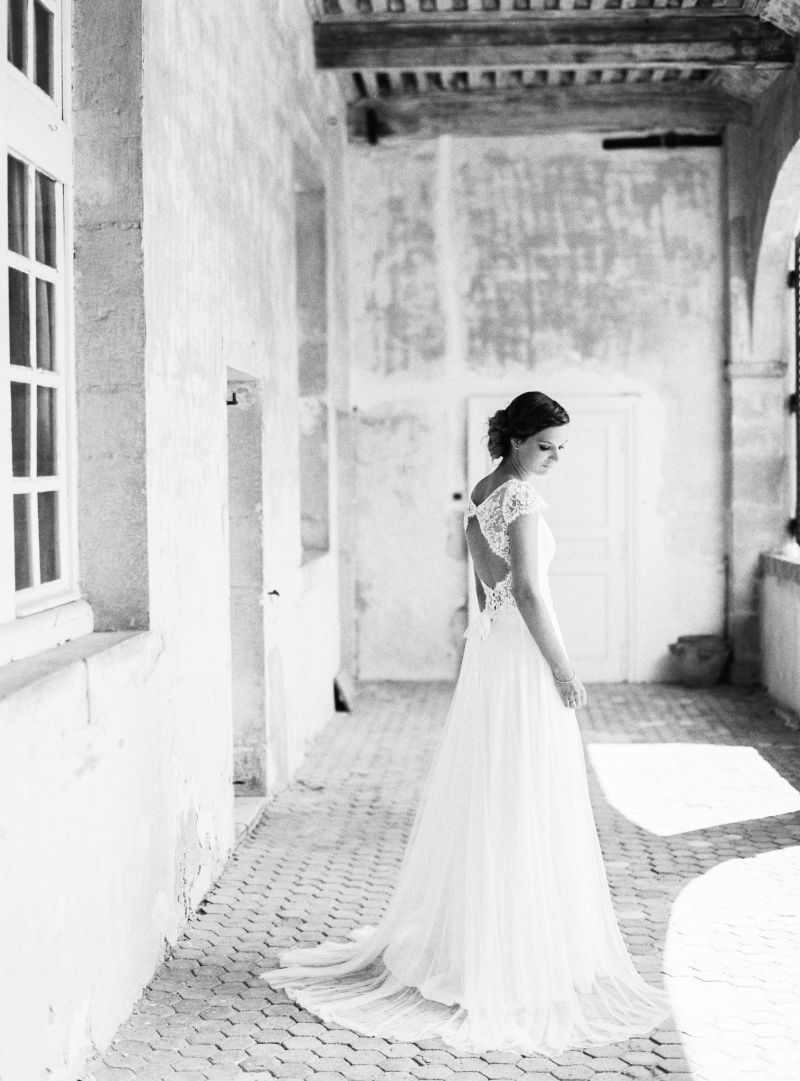 TELL US ABOUT YOUR PROPOSAL: My husband didn't leave anything to luck. One April night, he asked me to pack my bags for a surprise long weekend for which he even managed to secure some leave for me behind my back. The day after, we boarded a plane for Italy, more specifically Lake Como. And that was not the only surprise. Tim chose the gorgeous Villa Balbianello to propose; the place holds a special meaning as it is where we first talked about getting married one day, years before. Everything was planned to perfection including the ring which he had ordered in total secrecy. I could have dreamed of a better way to get engaged.

TELL US ABOUT FINDING YOUR WEDDING DRESS: When I first started trying dresses a year before the wedding, I didn't have any preconceived idea of what I wanted: short, long, it didn't matter as long as it was white and I felt great in it without feeling like I was all dressed up. I tried some really beautiful dresses without feeling that it was the one. I let it be for a little bit until I stumbled upon the back of a dress from Marie Laporte on a blog. It was perfect. A beautiful low back with French lace. I organised to go and try it straight away and it was as I expected. My mother, sister and bridesmaids all agreed with me and said it was the perfect choice. All I did was change the fabric of the skirt to make it lighter, airy and romantic.
DESCRIBE YOUR WEDDING FLOWERS: We didn't want to go too crazy on the decor elements and wanted to keep it rustic. Babies breath, peonies, and other flowers were gathered in jam jars. For my bouquet, Tim wanted to choose it himself and surprise me. I only saw it a few moments before walking down the aisle. His choice was perfect: coral peonies and olive branches.
FAVOURITE DETAIL OF THE DAY: As we knew the owners of the chateau, we were able to host most of our friends and family on site. Everyone could party all night that way and meet up again for brunch the next day. The bar with the two signature cocktails was a hit amongst our guests who all were given a mason jar to keep as well as the recipes of the two drinks.

WHAT ADVICE WOULD YOU GIVE OUT TO A COUPLE PLANNING THEIR WEDDING? Seek help from friends and family. You probably have heard it many times but the day goes by in a flash and if you can try and concentrate on enjoying it rather than worrying about the details, then do it. If you can, try and spend some time to relax together ahead of the wedding day (restaurant, spa...) when the only rule is you cannot talk wedding planning. It's easier said than done but it's such a great way to concentrate on why you are getting married: being together.

Also do not hesitate to ask your guests to refrain taking pictures during the ceremony, especially when you have hired very talented photographers. My husband's sole regret was to see me arriving through our guests taking pictures on their phones.
MOST MEMORABLE MOMENT? Our vows were of course such an incredible moment full of emotions and that I will never forget. But there were so many other little moments that made the day magical from our family getting together, getting ready with our bridal party, or driving back to the Chateau from the ceremony in a little Fiat500.