I had an amazing once in a lifestyle opportunity to spend a week in Havana, Cuba earlier this year as part of THE THREE DUDES WORKSHOP. Only a month short of the historic visit by President Obama, I'm grateful I got to see this unique place prior to the inevitable changes ahead. With photographers Shane from SHANE & LAUREN, MARK ANDREW STUDIOS AND JONATHAN CANLAS leading the charge, a fabulous group of both attendees and vendors from all corners of the world came together to capture beauty on the colourful streets of this enigmatic city.
The beautiful and talented Mana from BIRDS & HONEY styled the gorgeous shoots that I'll be sharing with you over the next couple of weeks, starting with this bride and groom editorial in Central Havana. Featuring the most exquisite of gowns by CLAIRE PETTIBONE, and delicate jewels from our of our favourites SUSIE SALTZMAN, they are a trip back in time to more elegant era. A foraged bouquet of greenery by the crazy talented Rachael from SIREN FLORAL CO was a fresh antidote to the urban landscape, and our model's natural beauty was enhanced to perfection by Emily from BLUSHED BEAUTE.
Wandering around central and old Havana is a complete assault on the senses... it's a riot of colour, music, laughter, street vendors, salsa dancing and generous amounts of young people making out! I couldn't get enough of the incredible architecture and crumbling buildings - the textures were sooo good, and I just imagined all the stories those walls could tell. I definitely recommend you trying to visit before too long!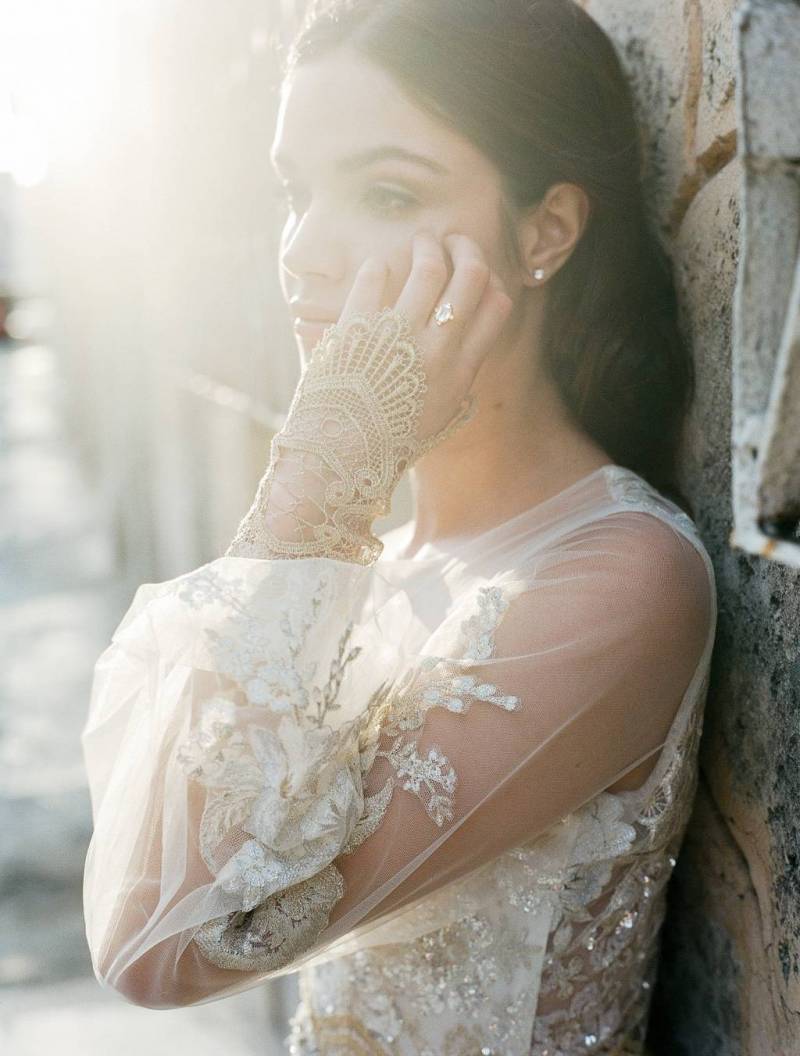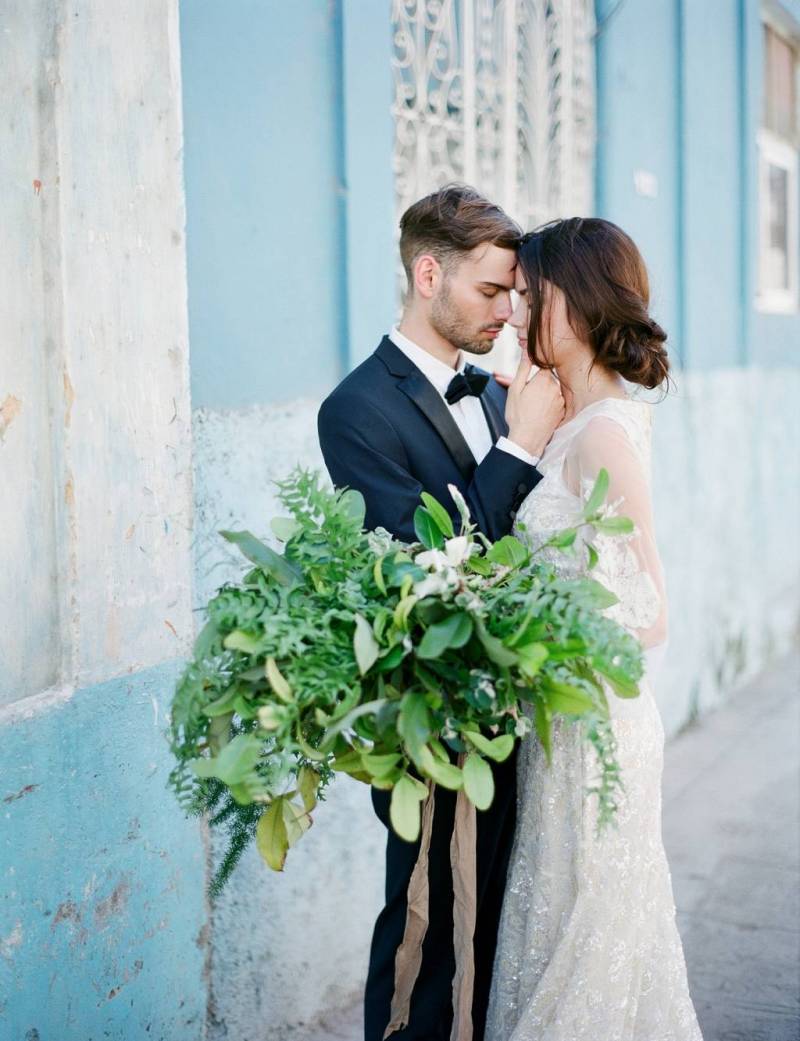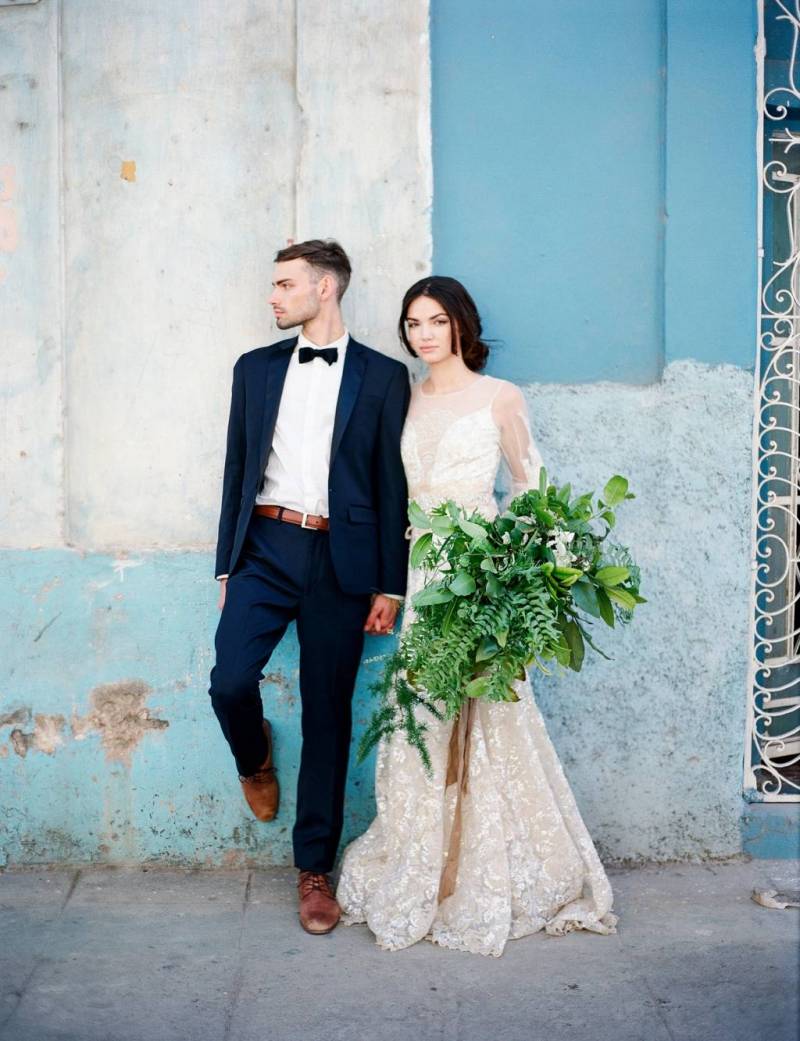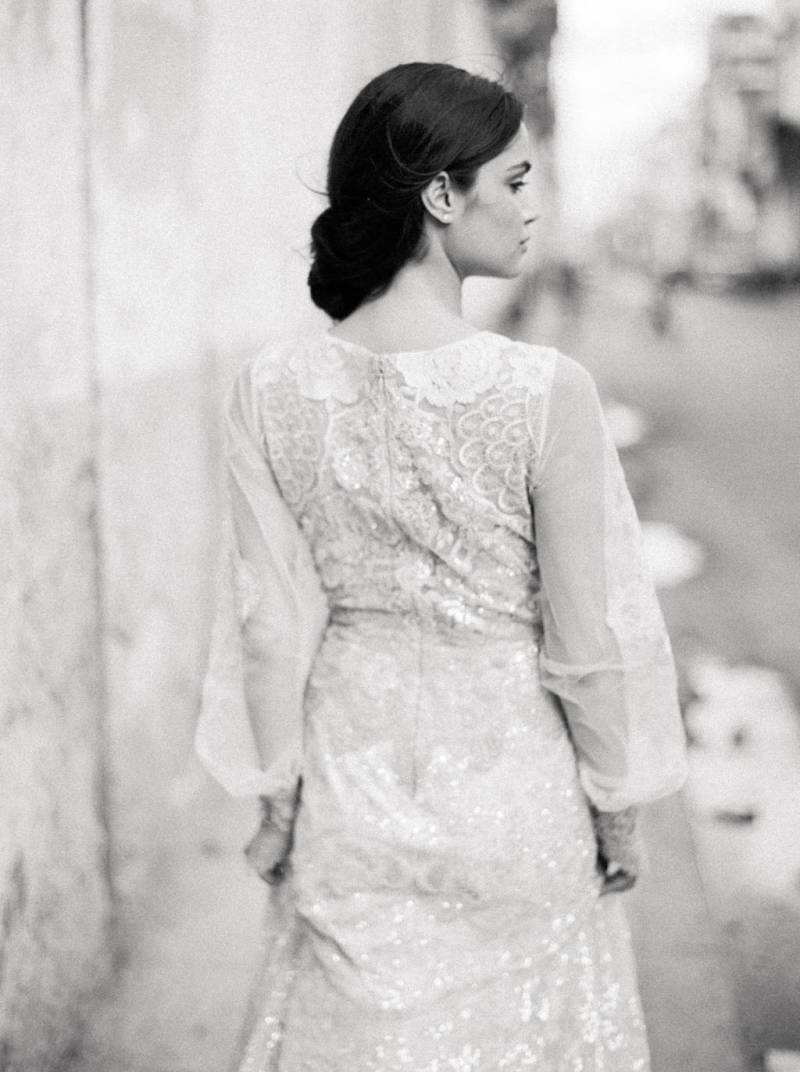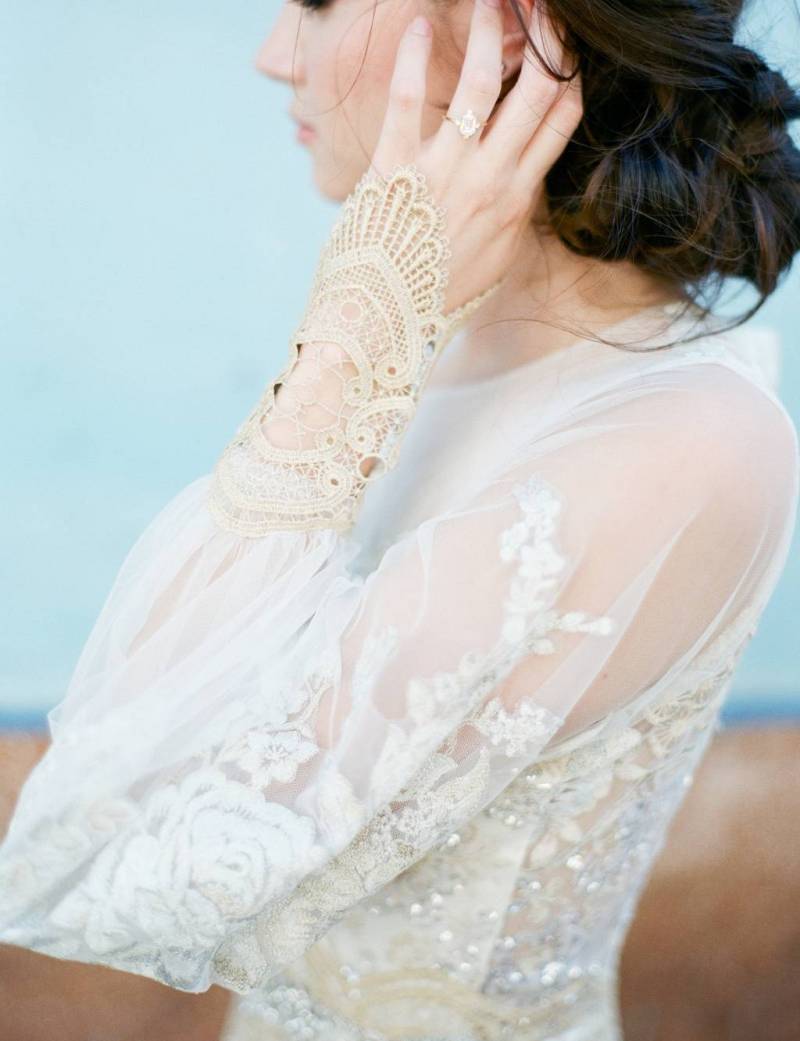 These delicate lace cuffs might just be the prettiest thing we've seen!