Like so many couples in the past year, Francesca & Quentin's big wedding was sadly postponed due to Covid. They decided not to wait another year to get married so they made a last-minute trip down to Charleston to elope. Captured by Charleston Wedding photographer KELSEY HALM, she tells us, "Our typical weddings (pre-covid of course) are booked nine to 12 months in advance so despite the circumstances it's been a refreshing change to have so many couples do things differently over the past year. I knew I was going to love this couple and their family from the moment the limo pulled up in front of the church. Quentin and his family all came inside, and then we played musical-family hiding him away in the side room when Francesca arrived!"
As with all things 2020 it wouldn't have been a real event if something hadn't gone off-track. The deacon had a mix-up regarding the ceremony time so by the time he was able to arrive it was an hour later than their scheduled ceremony – but the couple didn't let anything throw them off their day! They switched up some order and took their individual family photos first, and just stayed hidden away from each other just a little bit longer!
Kelsey shares with us, "Their ceremony was beautiful and so sweet – and then we went off to explore one of Charleston's "hidden" beautiful spots for their portraits. I am (still) obsessed with Francesca's dress and shoes, and absolutely loved her all-white bouquet from TUPELO HONEY FLOWER SHOP.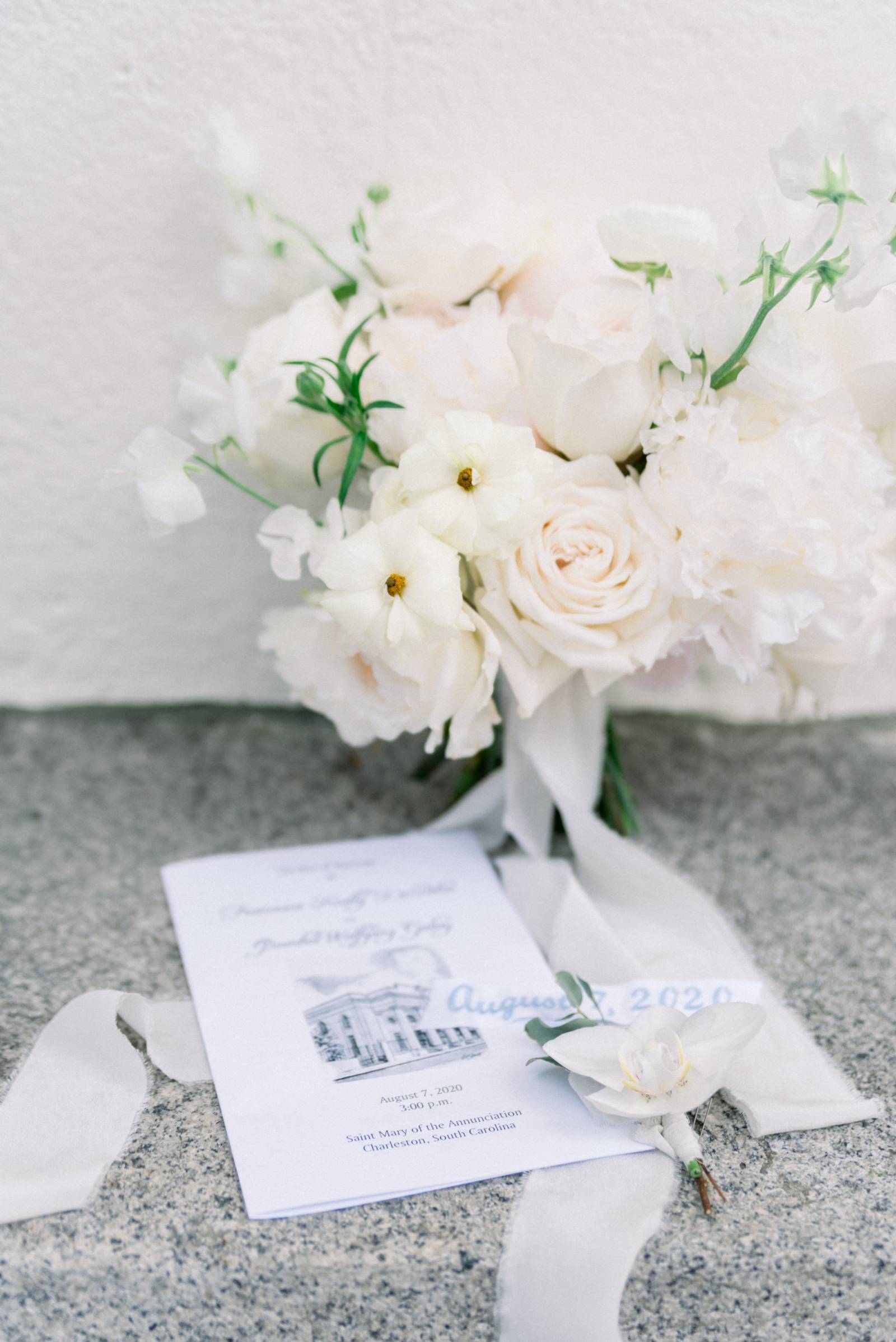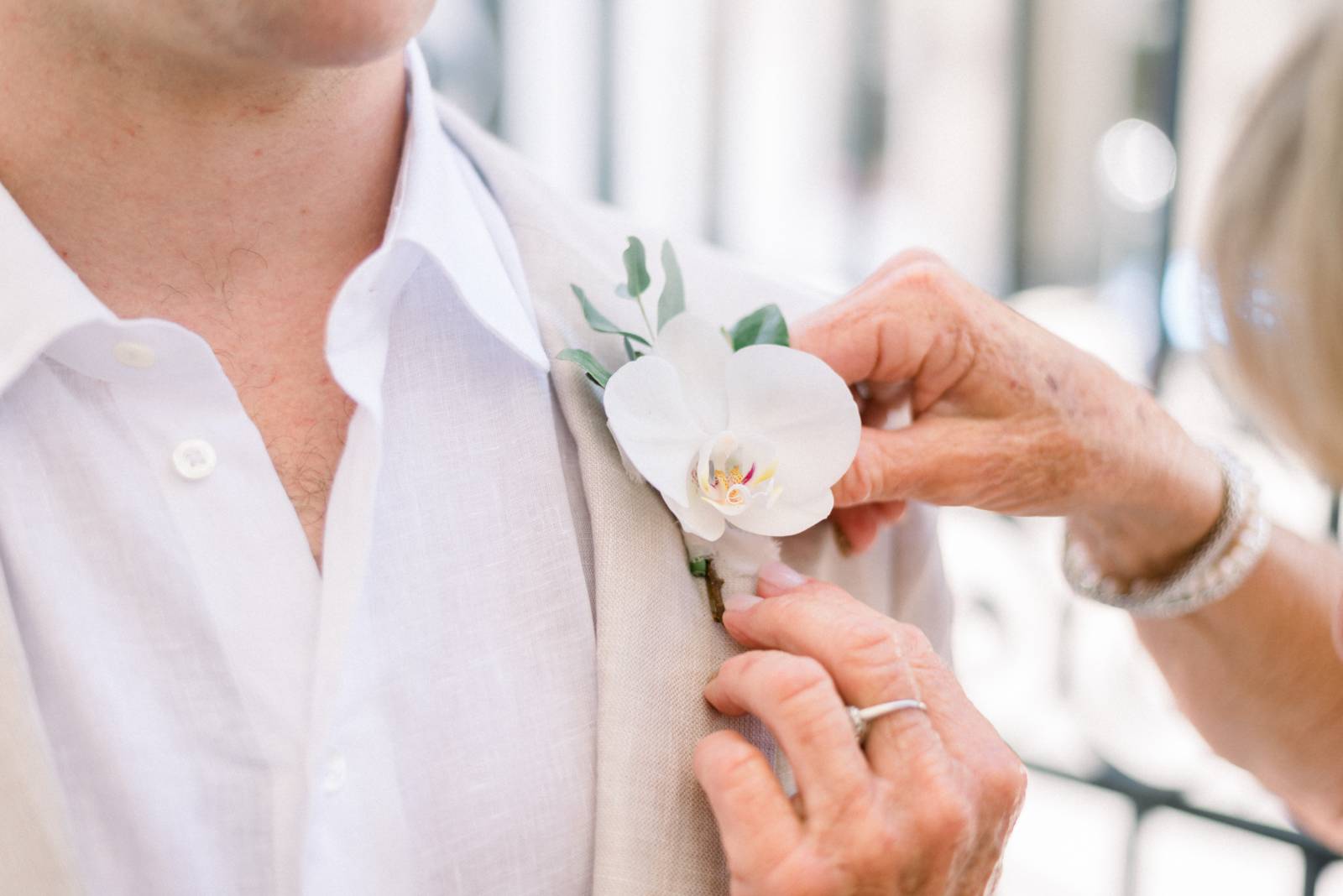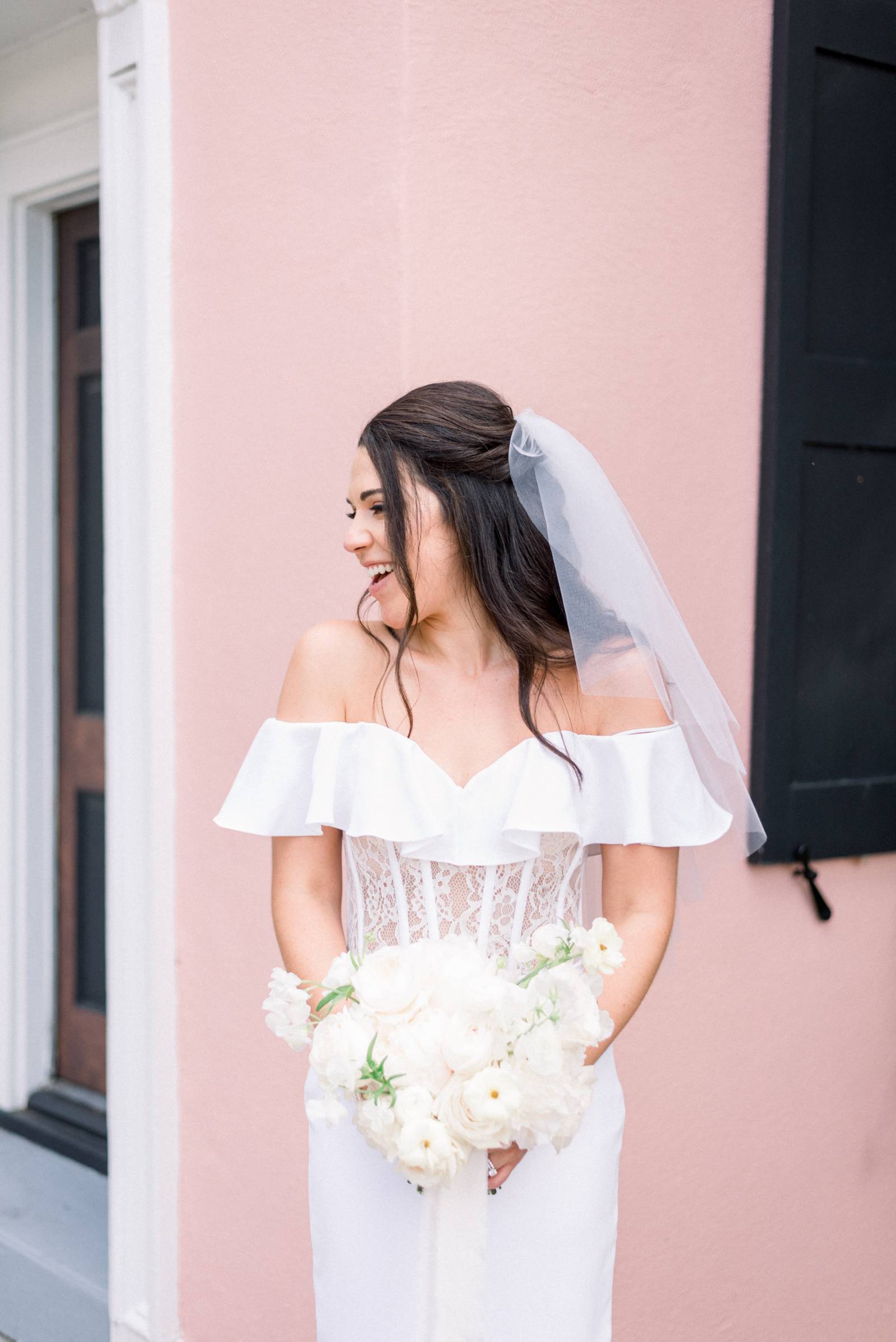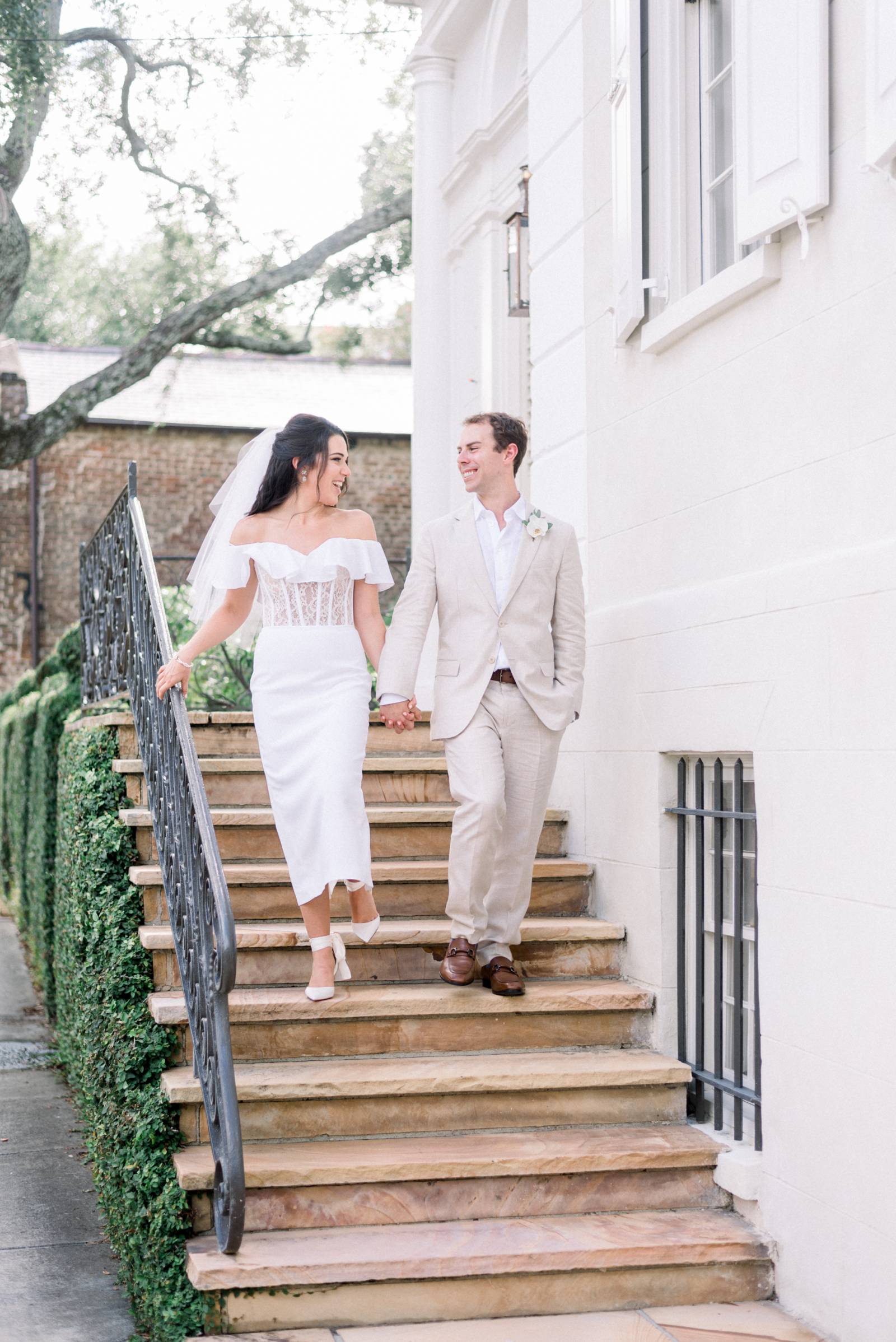 A big thank you to Charleston Wedding photographer KELSEY HALM for sharing this beautiful Charleston elopement with us. This Maine-native turned Southerner captures timeless love stories for adventurous, playful couples. If you are looking for more than just a photographer then you need to check out Kelsey's portfolio here. "I walk beside you through the whole process and meet your wedding day ready to capture your moments and bring peace and calm along with me.I cannot wait to learn your story and share your joy as you celebrate together."