The stark industrial foundation of PARLOUR PROJECTS offers linear shadows, metal beams, and clean surfaces. It was the perfect location to dream up a new take on "white on white" for Hawke's Bay wedding photographer JUDY NUNEZ and stylist Alice of FLOCK EVENTS. "Rather than lush, elegant, and classic, I wanted this to feel bare, minimal, and boast a twist between feminine and masculine." Alice tells us.
She continues, "We came together as a group of creatives able to be in each others' space once again. New Zealand had come through "the other side" of COVID-19 with no restrictions on gatherings or meetings. To be able to join together and bring this vision to life is something we didn't take for granted.
A Hawke's Bay Winter is known for a harsh frost in the morning with sunlight often streaming all day long. It's both warm, and cool. This was where the inspiration came from warm earthy textures of wood, ceramics, and linen with harsh elements such as concrete, bare branches, and stark white walls to contrast. The play on warm and cool can be seen in all elements. It's the sleek pulled backed hair with the blush pink cheeks and lips. It's the flowing silk matched to masculine poses. It's white linen and white chairs with earthy ceramic plates, lit candles, and wooden cutlery. It's the metal staircase with floral growth alongside. It's the lineal shadows behind the curves of the female body.
Asking creatives to walk into a white and grey room and create, is always rewarding. This shoot proves that to be true. What can be created inside four white walls? That will always be the question."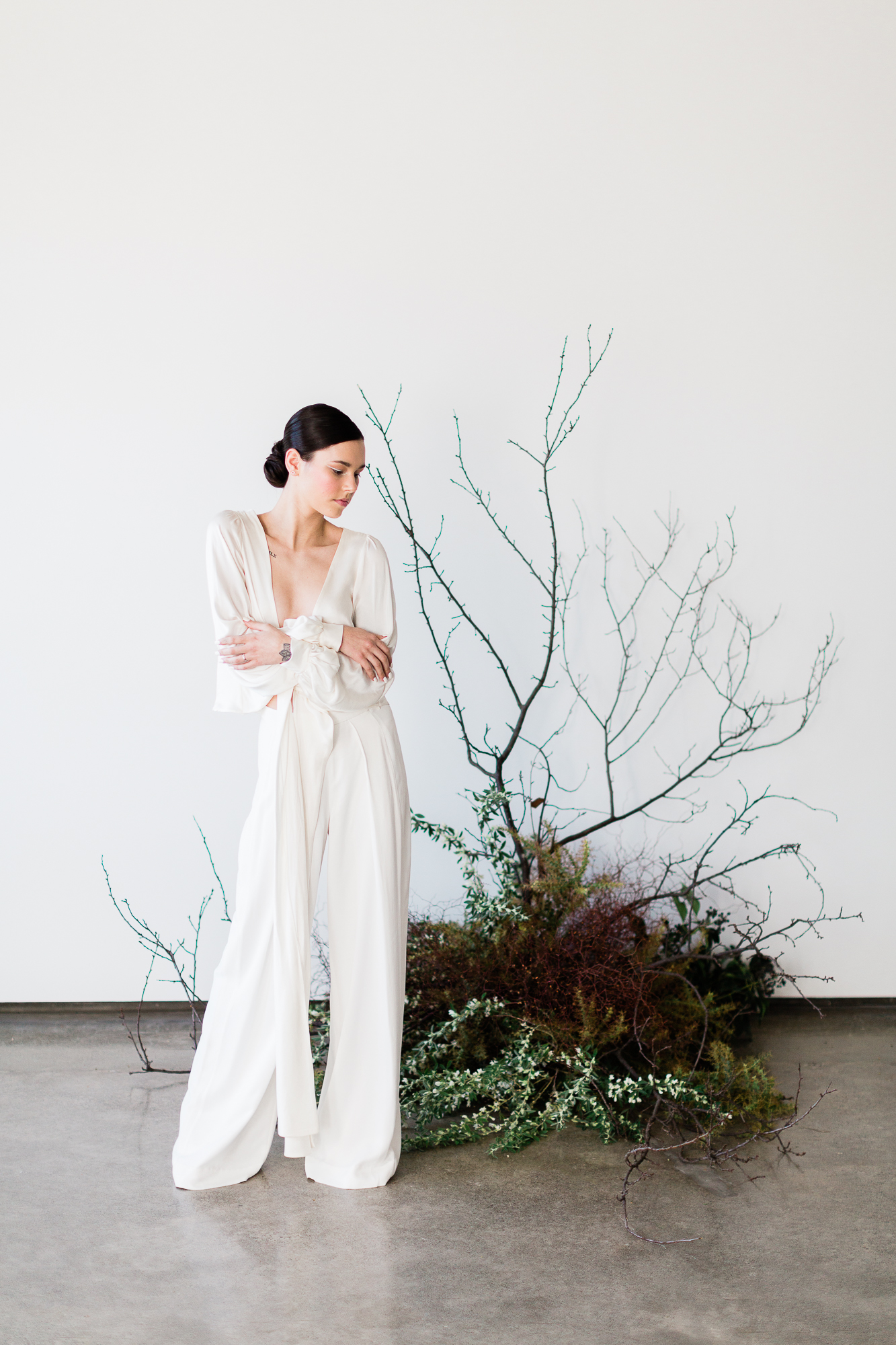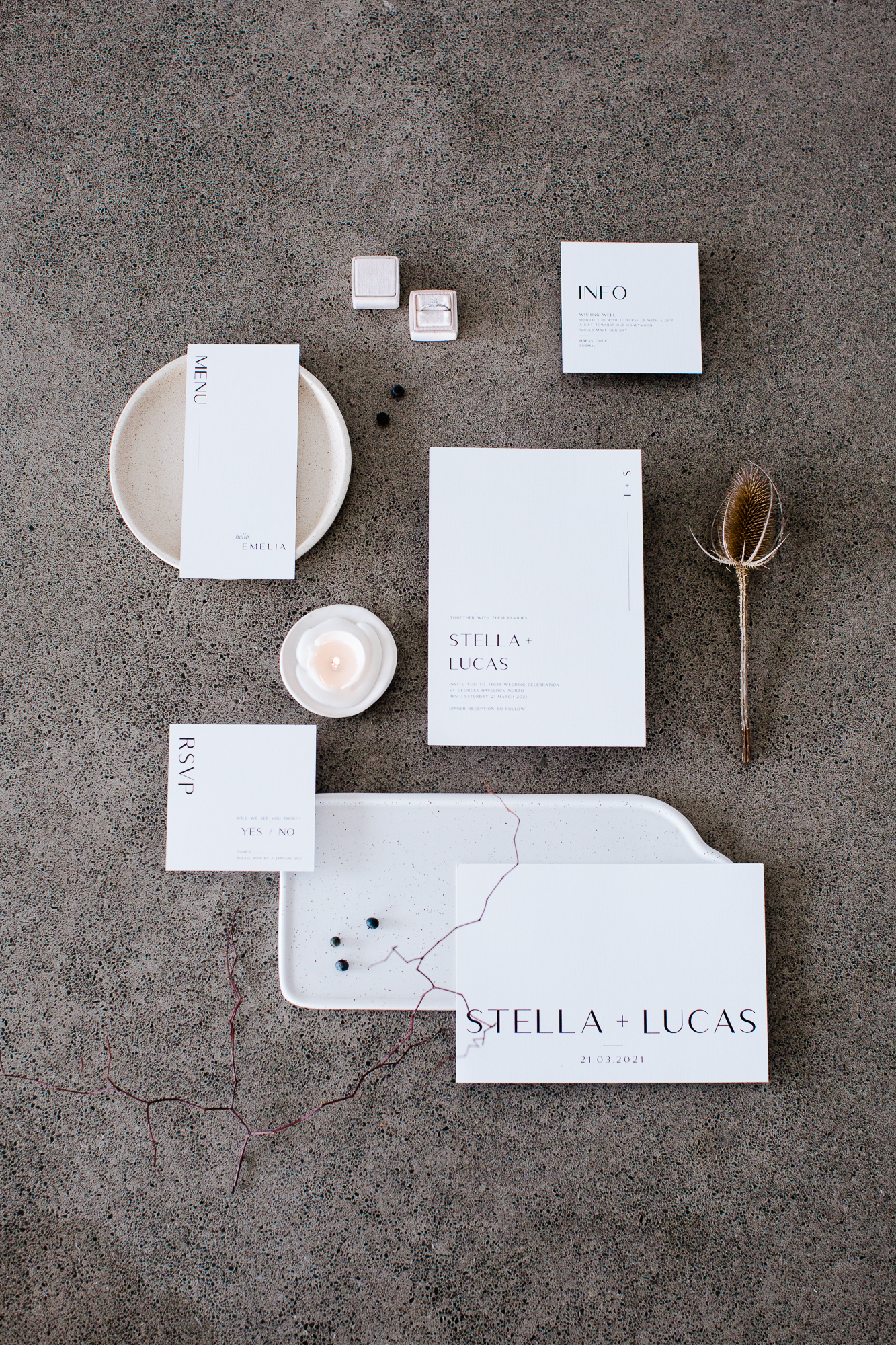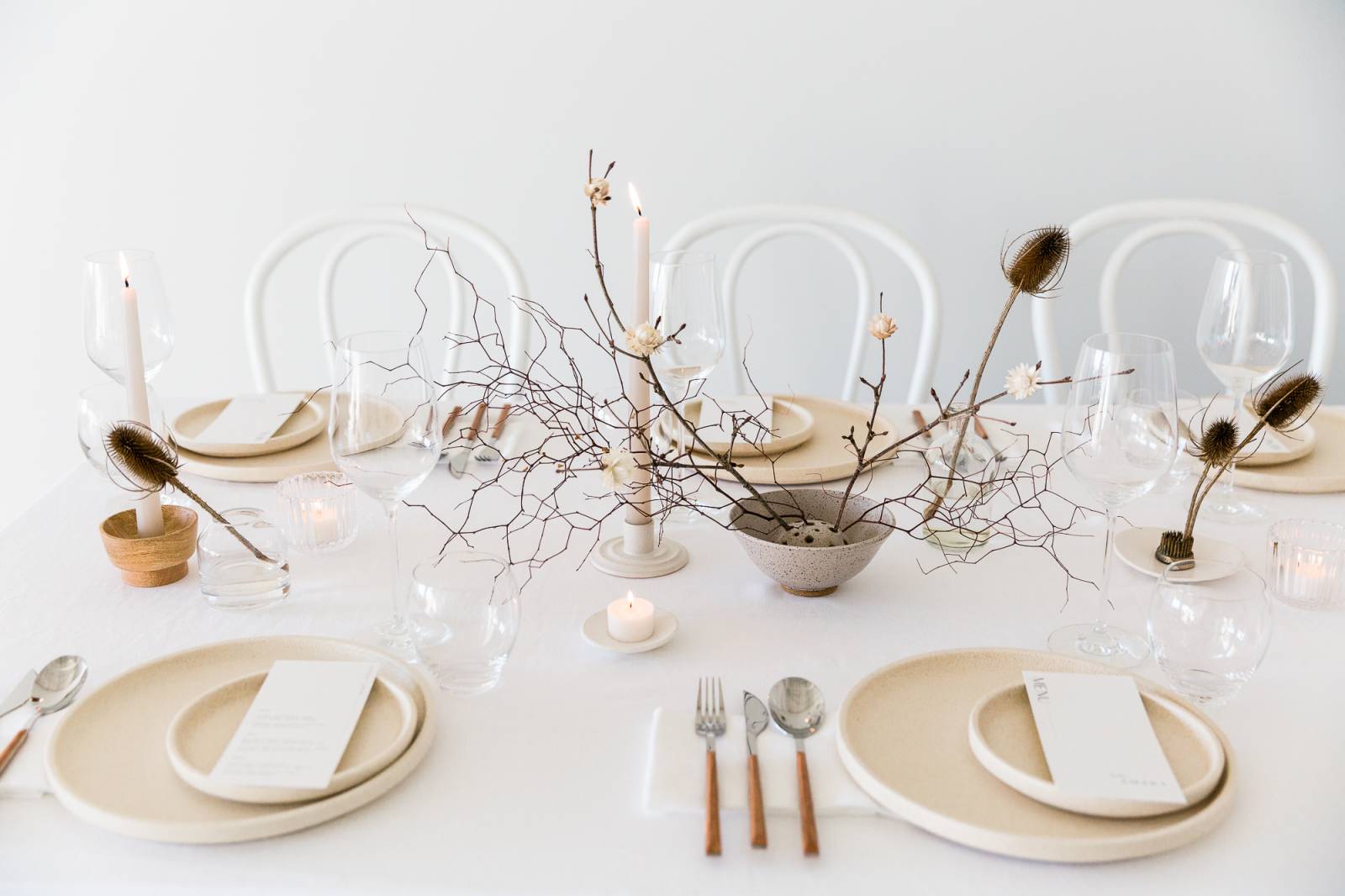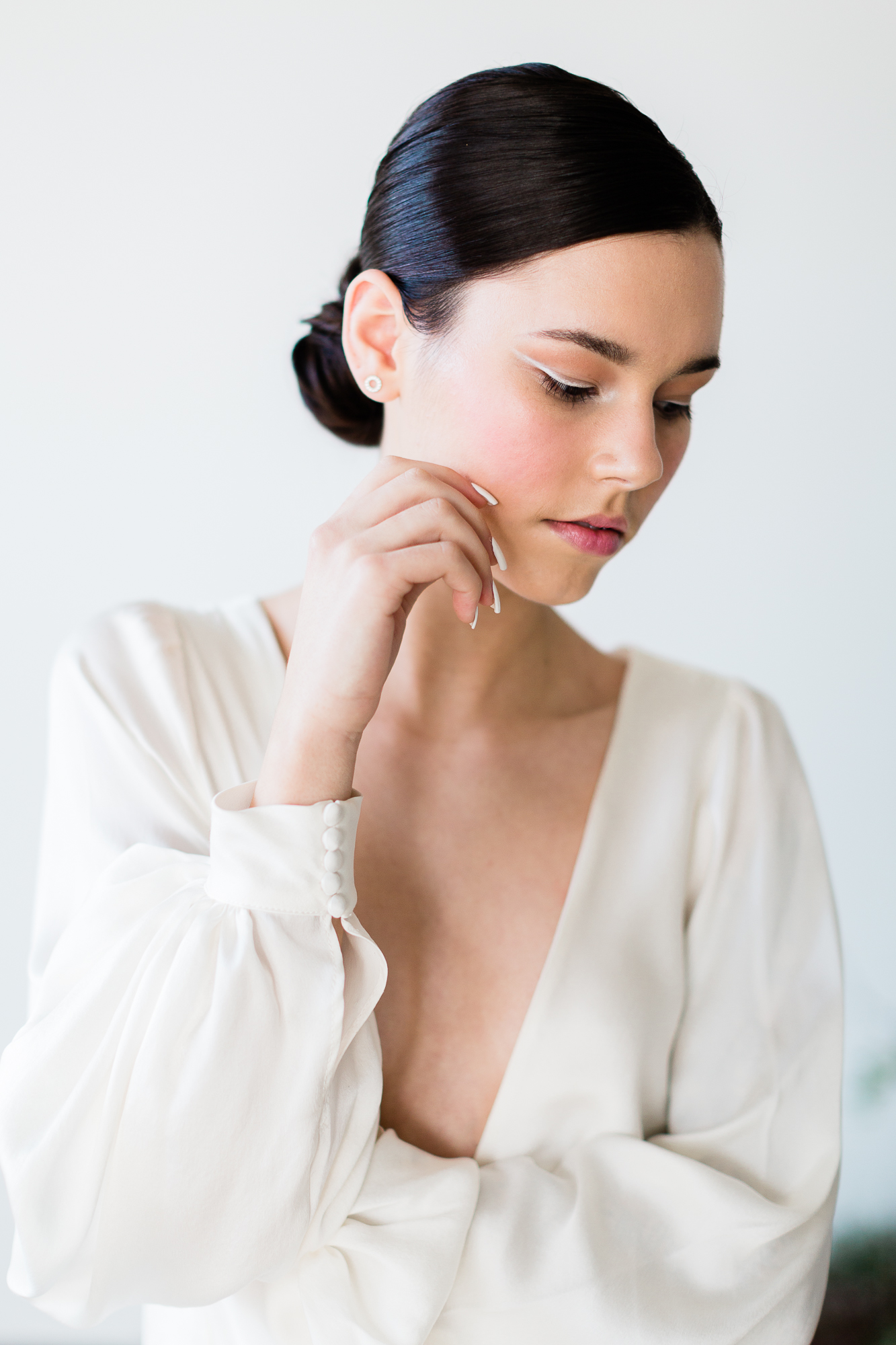 Hawke's Bay wedding photographer JUDY NUNEZ is a fine art Wedding and Portrait Photographer based in the North Island of New Zealand. Her ability to create timeless imagery while capturing genuine smiles and romantic connections have taken her work to numerous locale's worldwide. Having started her photography career in Charleston, South Carolina, she has returned to her birth country where she is continually inspired by the majestic landscapes and raw beauty of New Zealand. Combined with her love for people and culture, she enjoys working closely with couples who value photography and have a keen sense of adventure. Head over to her portfolio to see more of her work and be sure to check out this New Zealand winter bridal inspiration.