The castle town of Monemvasia in Greece is located on a small island off the east coast of the Peloponnese. It was once the site of a powerful medieval fortress but in this shoot by Swiss wedding photographer GERALDINE LEBLANC captured at the BOHEME WORKSHOP it's become the backdrop to a modern love story.
This town is built into the walls of the island peninsula and the history is to be soaked up in every scene. The hosts VASIA PHOTOGRAPHY & ADELAIDE DESIGN was inspired by location and its history influenced by the Byzantine time and Ottoman Empires.
A palette consisting of blue, beige, rust and burgundy complemented the stones of the city, the dried flowers fields and the colour of the sea. The ceremony of the elopement took place on staircase under a grand arch with clusters of dried floral installations by DA FIORI DESIGN on either side of the staircase and an oversized bridal bouquet - both perfect for a fall wedding.
From stylist ADELAIDE DESIGN: "In curating the table scape, the focus was on sourcing natural materials, such as wood, metal, cotton and ceramics. The linen was a natural linen and the runner sourced in Athens was an organic cotton. The antique chargers were brass. The chairs were wood and the cutlery had a bone finish. Each brass charger was completed with ivory and handicraft wood inlay boxes with intricate geometry design. The stunning floral design was built from the colour palette and from wanting to create lush, organic and wild florals with locally foraged greenery in a warm colour palette. The reception dinner table was to be one where everything was bountiful and overflowing, in keeping with the bohemian aesthetic, being earthy and wildly romantic while also being an authentic extension to the beautiful arch the table was set under. To bring in modern styling references, the models were styled in unconventional colours, nude and beige."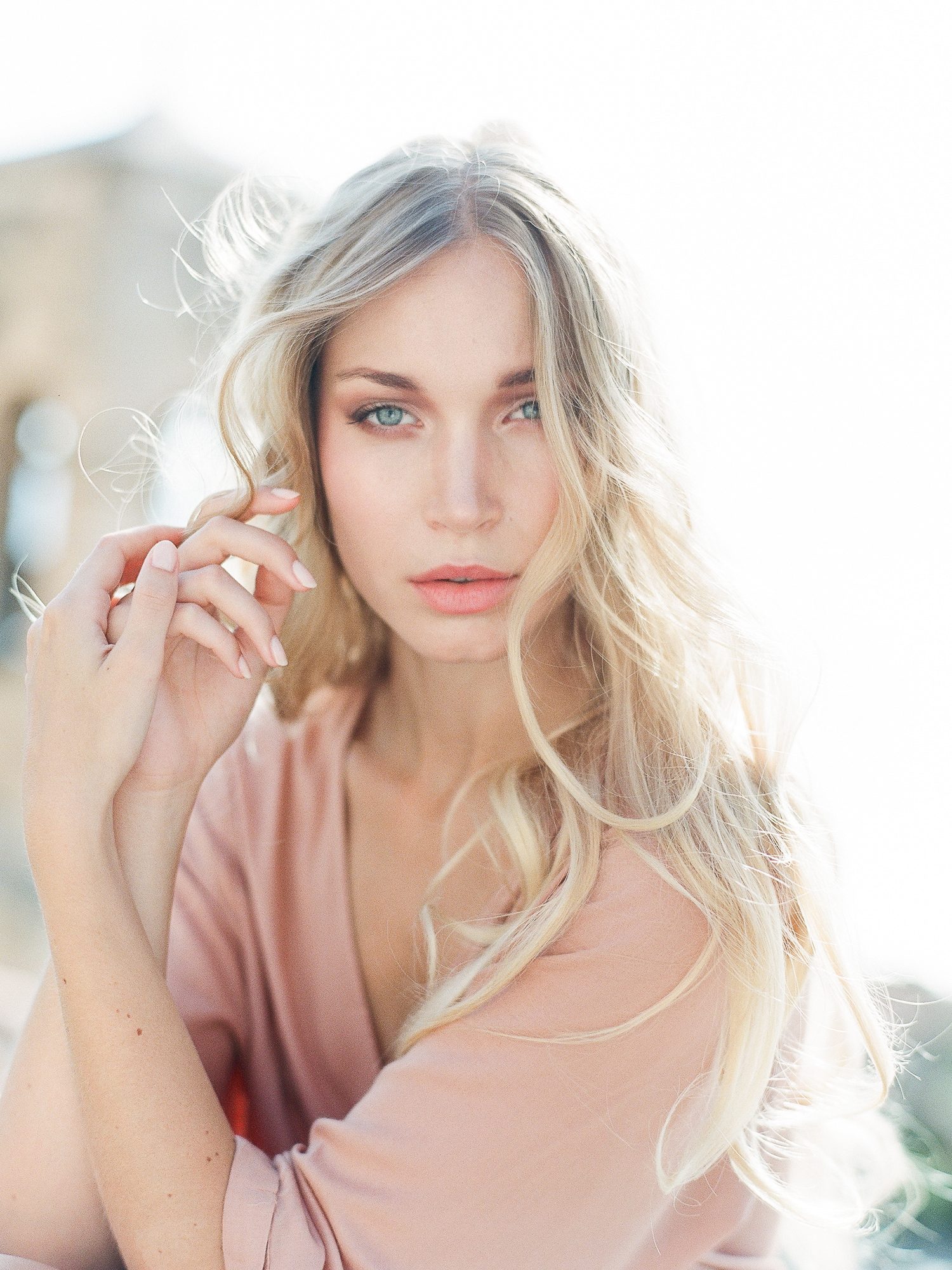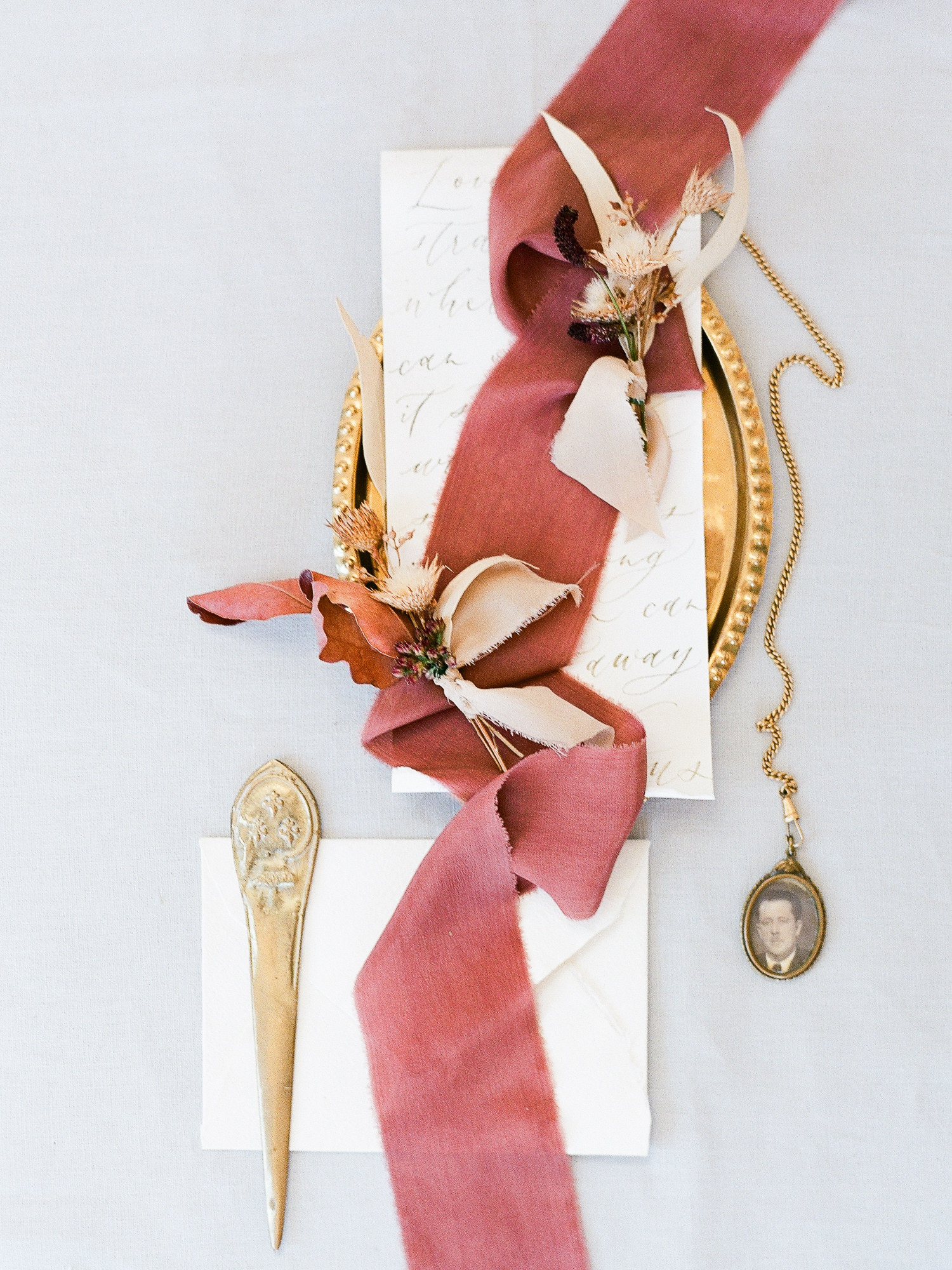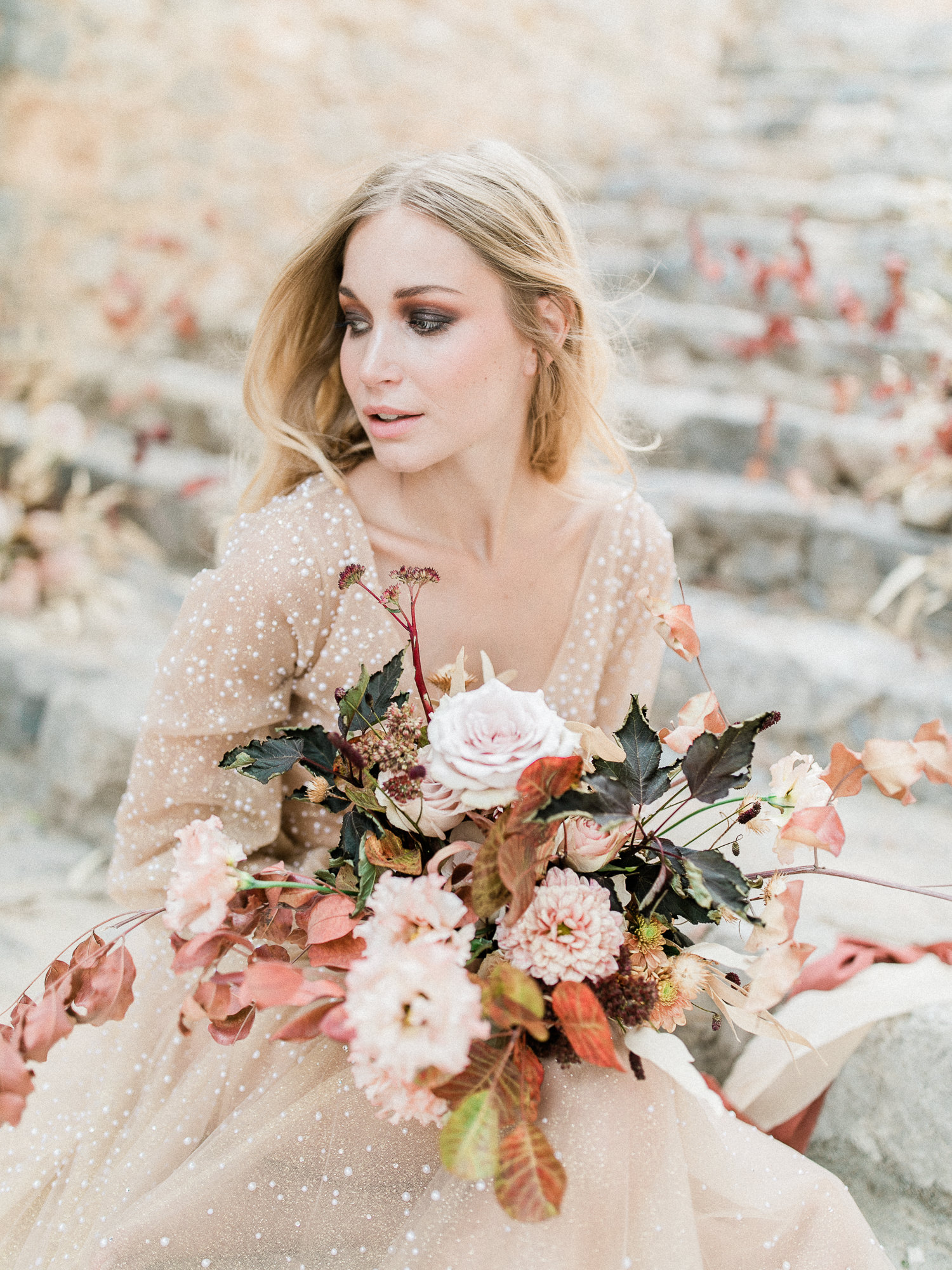 A huge thank you to Swiss wedding photographer GÉRALDINE LEBLANC for sharing this stunning shoot with us. Based in Zurich, Switzerland, Geraldine is a hybrid photographer who's work is a balance between fine art aesthetic and a story telling approach. "I love creating beautiful images while capturing movements, raws emotions and documenting authentic moments with a special attention for details. My favourite weddings are unconventional, intimate and take place in amazing outdoor locations. You can see more of her portfolio in our vendor collective.