Designed to inspire the winter loving brides out there, this neutral toned shoot by Southern California wedding photographer CZAR GOSS offers a wonderful seasonal vibe. Working mostly with pure whites and earth tones, the addition of blush helps to maintain the overall romantic feeling of the shoot. Southern California florist OAK & AMBLE did an amazing job with the florals which included poppies, pampas grass and lunaria. Melody was glowing in her SAINT CLARK BRIDAL gown and hair and makeup courtesy of JINJUTHA MAKEUP. This shoot also features beautiful calligraphy and paper goods by EVERY LITTLE LETTER. Czar tells us, "Snow is difficult to come by in Southern California, so I chose to photograph this editorial on white paper at the ETABLIR to help emphasise the wintery feel I was going for." Winter weddings can provide their challenges but they give you the opportunity to do something a little out of the ordinary and as you can see the results can be spectacular!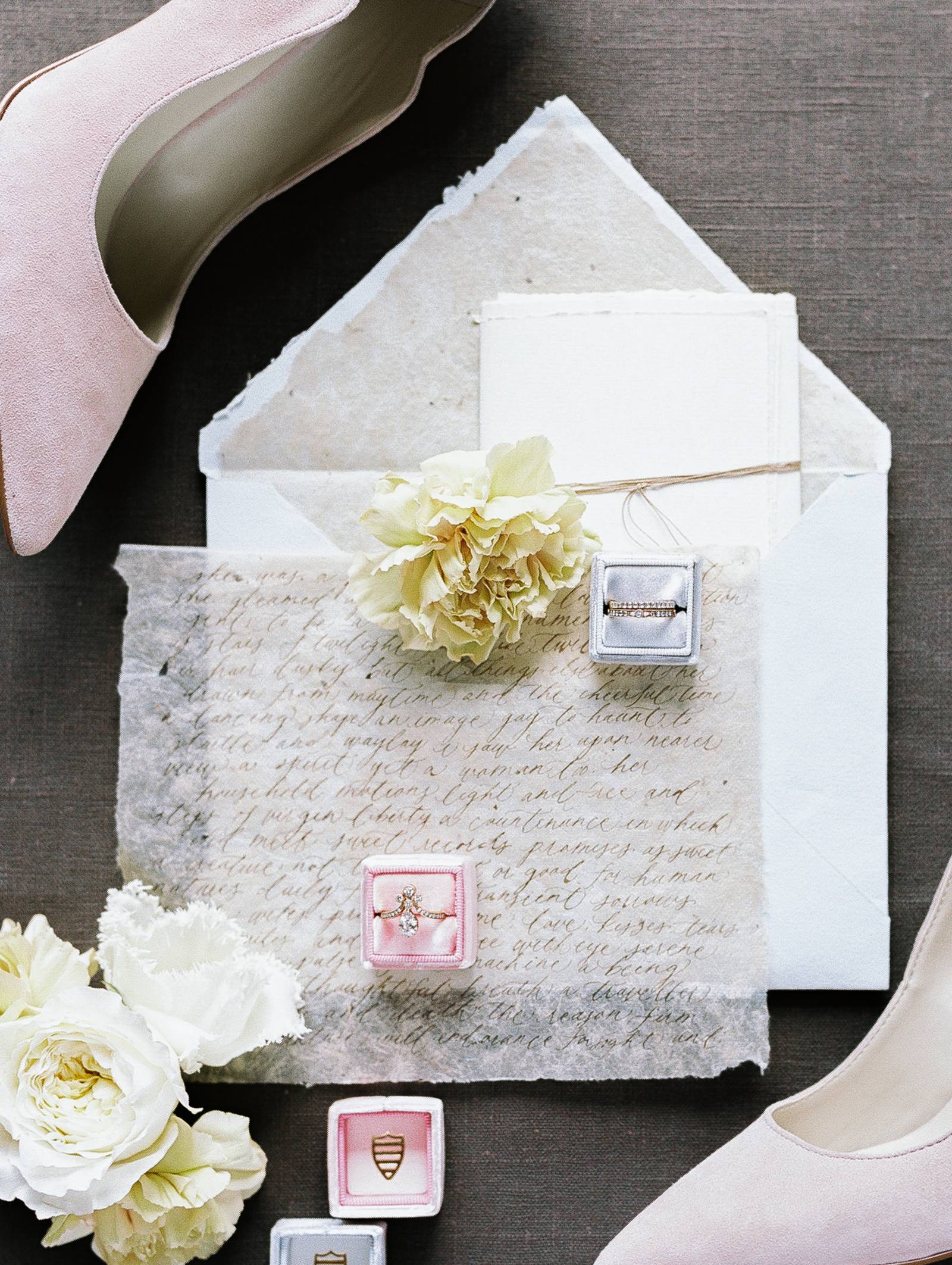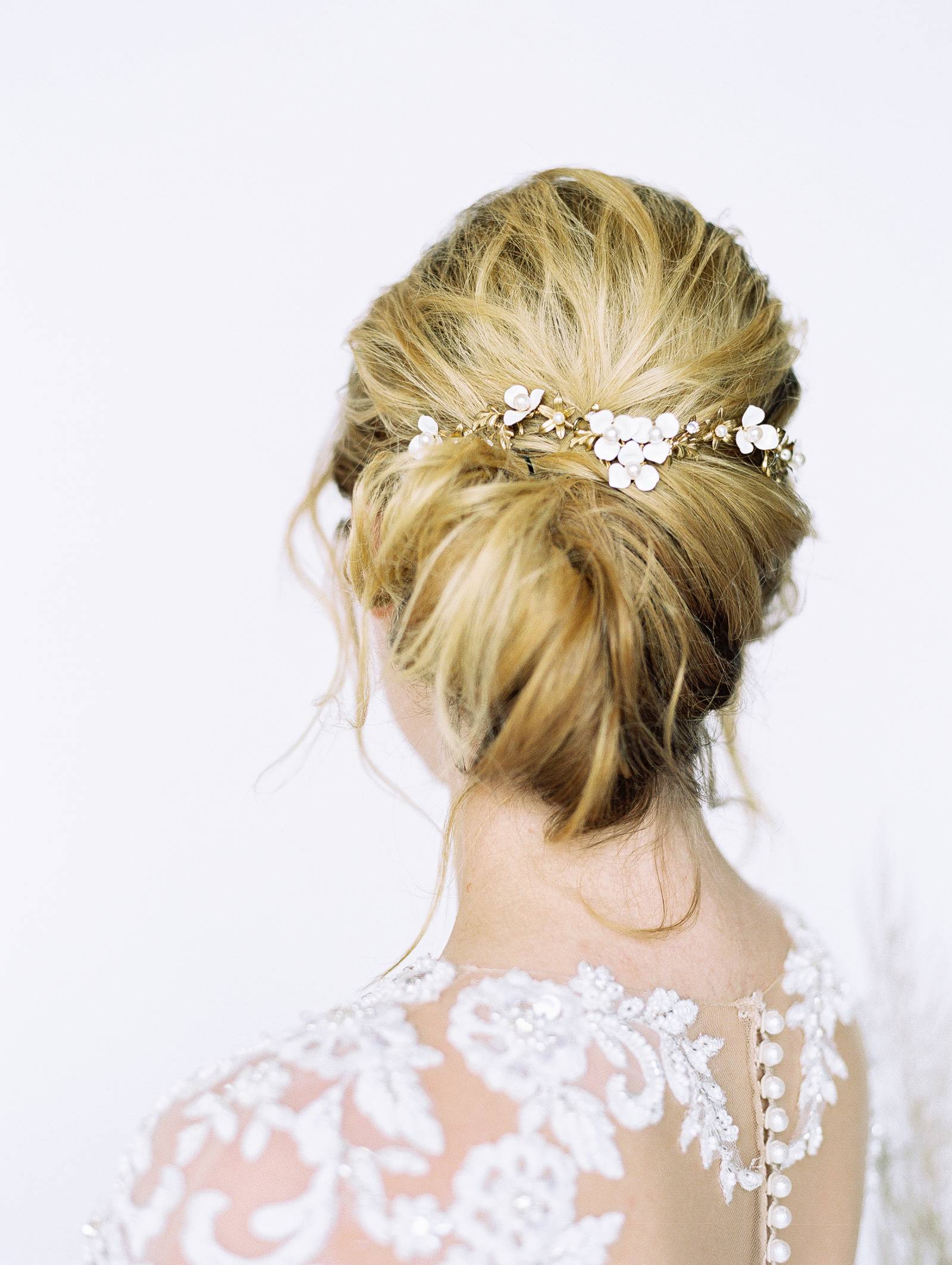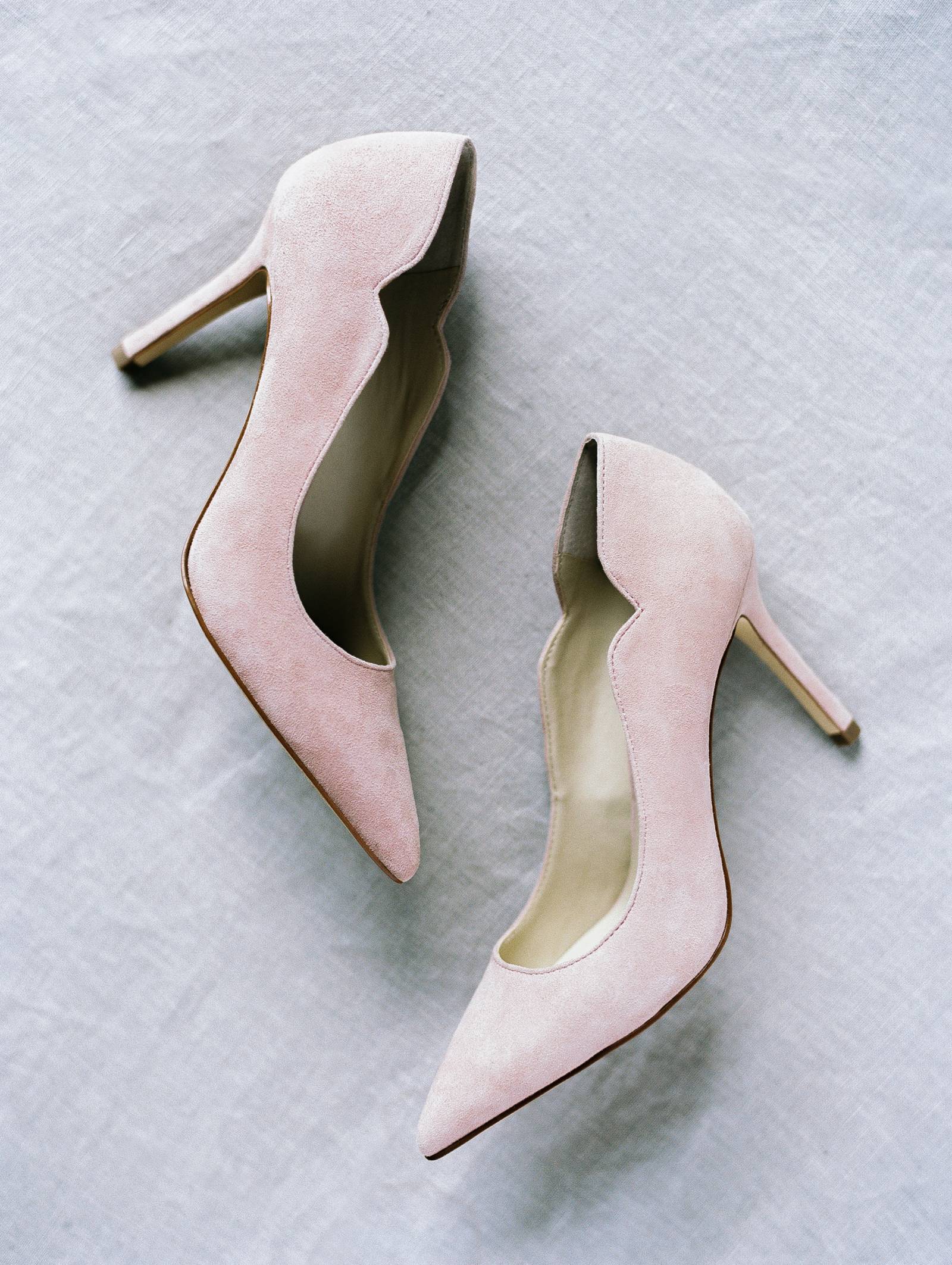 A huge thanks to Southern California wedding photographer CZAR GOSS for sharing this delightful wedding with us today. Czar's passion and talent for photography have taken him to destinations around the world. Capturing the quiet moments, the lively moments, and everything in between is what draws Czar to wedding photography; the communication that takes place with the look of an eye or the caress of a hand, the power of the written and spoken word, the locations and details that couples carefully curate as part of their wedding day. It's all captured artistically and with meticulous intent. You can see more work from this Southern California wedding photographer in our vendor guide. Check out this Southern California Country Club wedding that he captured.
Southern California florist OAK & AMBLE has a style that is lush, natural and romantic. Owner Erin likes to take cues from nature when designing and she excels at utilising colour theory when selecting blooms. By drawing out subtle hues in the veins of leaves starting to change with the seasons or even reflexing petals to show how a flower variegates from one shade to the next, she can help expand and elevate a simple colour palette to one with depth and dimension. If you're a bride looking for a Southern California florist, check out more of her work in our VENDOR GUIDE.