It was the season of winter itself that inspired Lynne & Mark's snowy wedding in Rochester, New York. They wanted winter greenery, lots of candles, shimmer, and all going well a little bit of snow! As you can see in these images by ALEXANDRA ELISE PHOTOGRAPHY they got lucky! Working with her best friend and wedding planner AROBESQUE DESIGN STUDIO, they created a stunning winter wonderland of a wedding. With the bride and groom both being from the same town they wanted a local wedding and THE WINTERGARDEN BY MONROE'S was the perfect fit for them with it's glass vaulted ceilings and pre-lit live trees throughout the reception room - perfect for their seasonal wedding.
Gorgeous bride Lynne shares with us, "Embarrassingly, I was actually confused when Mark proposed! We were supposed to be going to see a show at Geva Theatre that night and when we were getting ready to leave, he handed me the envelope with the tickets in them and asked me to see where we were sitting. I opened them and saw "The Engagement" and was like - "wait, I thought we were going to see A Christmas Carol?" I looked at him next to me, on one knee, and then back at the tickets and finally realised they said "Mark Van Thof presents - The Engagement - will you marry me?" Then I saw the ring and was still a little confused but it finally started sinking in!
We loved incorporating important elements from our family into our wedding day and planning with them. I also loved working with one of my oldest friends (who was also my wedding planner) on creating the image that I had for the reception. She nailed every single piece that I envisioned, from the invitations, to the signs, to the stunning centerpieces. The head table was unforgettable, I literally do not have words to describe how incredible it was. I knew my wedding day was going to be the happiest day of my life but also very difficult without my dad there. The cigar table we had in his honour was one of my favourite parts of the reception room. Friends and family took pictures with it and it really helped enhance the feeling that he was with us and proud of us and loves us. Seeing all of our family and friends having a great time and celebrating our love was indescribable; truly amazing."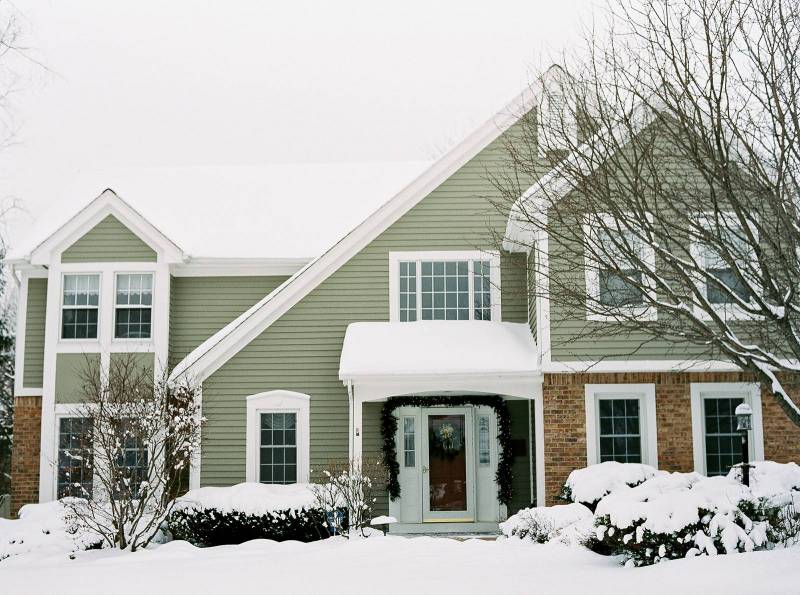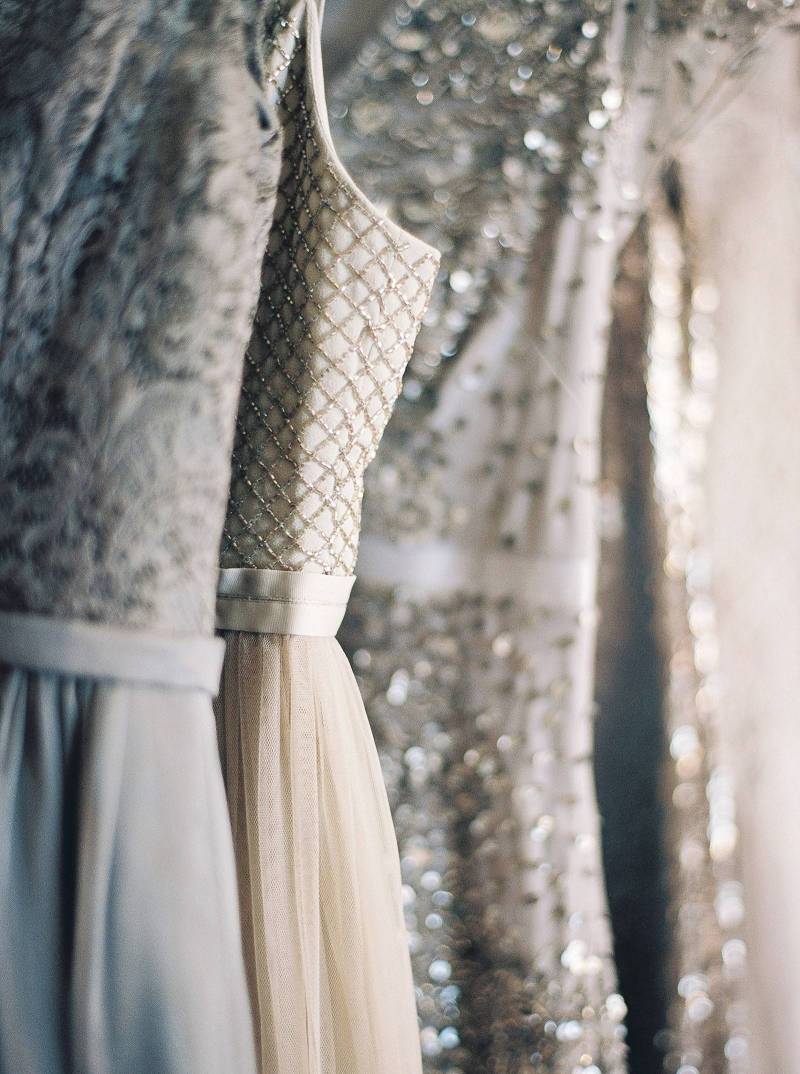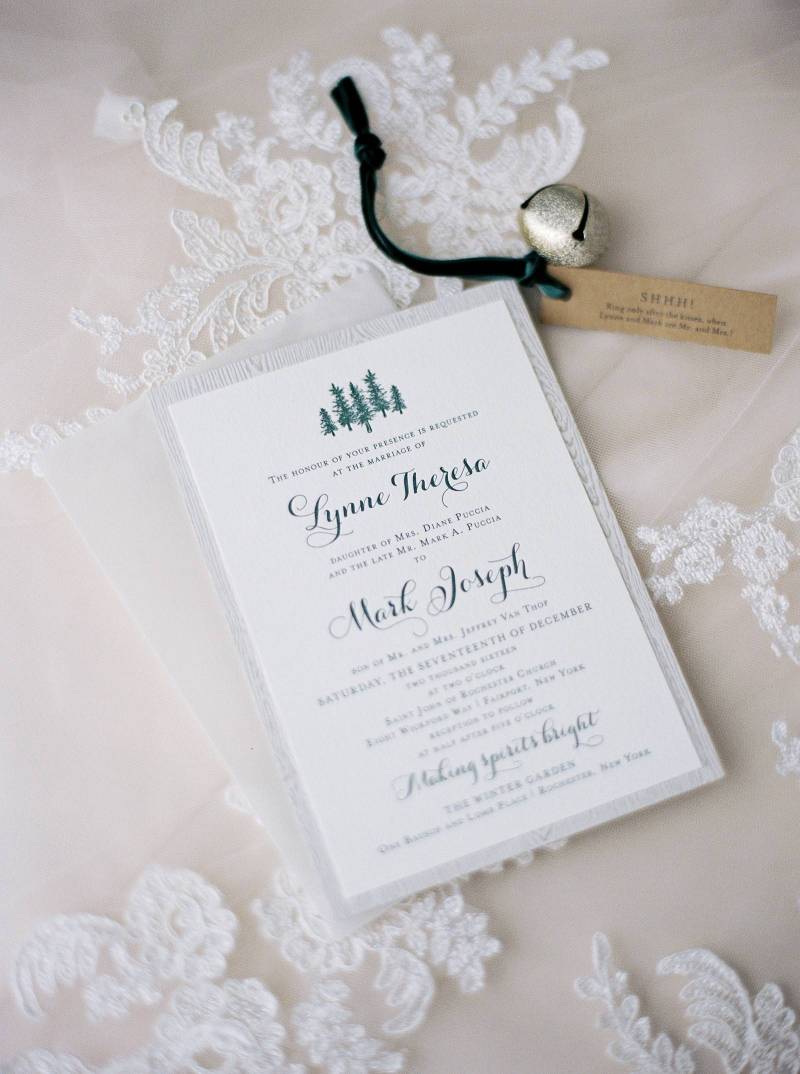 TELL US ABOUT FINDING YOUR WEDDING DRESS: Finding my wedding dress was actually a nightmare. I went everywhere in town, and back to some of the places twice. All of the dresses I tried on were absolutely beautiful but there was always the smallest, tiniest thing that I didn't like about each one of them. My mom booked an appointment at Stella's Bridal Boutique, about 50 minutes away from our house. I tried on a bunch of gorgeous dresses but there was still something off about each one. The employee I was working with told me that I only had time to try on one more dress because they were closing soon and went in the back to find one more. When she carried it out, I took one look and literally said "Yes, that's what I've been looking for." I tried it on and loved it and most importantly, could not find a single thing wrong with it. My sisters and mom literally danced and sang around the boutique in celebration when I told them this was the one. Looking back, I applaud them for the amount of patience they had with me through the dress searching process.
DESCRIBE YOUR WEDDING FLOWERS: I wasn't too picky about what types of flowers were in my bouquet; I just knew I wanted whites, creams, greens and a small splash of red holly berries. The most important element of my bouquet was incorporating pieces of the 33-year-old ivy that my mom had kept alive from her bouquet from my parents' wedding. I also had one of my dad's ties wrapped around the stems with a small photo of him. He recently passed away and this was my symbolic way of having him walk me down the aisle.
ANY DIY ELEMENTS? Just about everything at the wedding reception was a DIY project. Once we had a concrete plan of all of the elements of the wedding, Alex had detailed lists of projects and materials for it all. We had a lot of fun, late nights with family and friends putting everything together. We made wax seal table numbers, spent days making peppermint chocolate bark as our favours, stuffed bags with cigars and matches for the cigar table, added live evergreen sprigs to our favours and programs and tied everything up with thousands of knots and bows using different textured, gorgeous ribbons. Alex went to her family's Christmas tree farms to cut down tree branches to handcraft every single centerpiece and accent item throughout the venue. We also incorporated holly berries and sprigs from the holly bush at my parents' house. I'm so thankful for the amount of time that everyone put in to help create such a beautiful atmosphere. We even got Mark to cut some ribbon!
FAVOURITE DETAIL OF THE DAY: Everything. The entire day was such a huge celebration for Mark and I to start our lives together. The most important people in our lives were all in the same room as us at the same time. Seeing everyone happy and celebrating our love for each other was unlike anything we've ever experienced.
WHAT ADVICE WOULD YOU GIVE OUT TO A COUPLE PLANNING THEIR WEDDING? It sounds so cliché, but don't sweat the small stuff. The day goes by so fast and just like that, it's over. At the end of the day, the only important part is that you marry the love of your life and get to start your new lives together. The small stuff doesn't matter as much as you think it does.
MOST MEMORABLE MOMENT? Our most memorable moment was the morning after our wedding, before we met up with our friends and family for brunch. We looked back on the previous day and realised we had both experienced every single emotion possible, which were all captured perfectly in our wedding photos and video. Our wedding day was incredible and we are lucky to have so many amazing moments to look back on. And now we are finally married.
ANY OTHER DETAILS THAT HELP TELL THE STORY OF YOUR DAY? The amount of time, love, and creativity that went into making our wedding day possible from our friends and families is overwhelming. So many people came together and selflessly helped us create such a beautiful day and that is what we would like to highlight. Of course, the love that Mark and I have for one another is the reason that this day happened in the first place, but the amount of love that other people have for us is what made it possible to be so perfect.
IS THERE ANYTHING YOU WOULD CHANGE OR DO DIFFERENTLY? Looking back, there really isn't much that we would have done differently! It's such an incredible day that signifies our love for each other, and we are so thankful for the memories that were created with our loved ones.