This inspirational bridal shoot by Atlanta wedding photographer ARAKA WALKER is the perfect example of when Murphy's Law tries to get in the way but art and nature come together and make it better than you even imagined. Drawing inspiration from the newly released invitation suite from MARGAUX PAPERIE, this soft and whimsical garden portrait session is like something out of a dream. Araka tells us, "After choosing the perfect fit venue with a garden to boot, Covid and the shelter in place hindered our plans. We instead opted for a nearby state park. Immediately we began to narrow in on the blush hues that tied together the butterfly invitation suite and the bridal gown, along with deep greens of the evergreens in the backdrop. When we arrived on location, we were taken back by the beauty in the sunset and the golden grass. And in fact, it all came together better than we ever envisioned.
The gown was chosen for it's soft romantic tulle, capped sleeves, delicate appliqué, and feminine ruching. It was paired with its perfect match - the Sylvia heel from Wedding shoe designer BELLA BELLE'S Poetry of Love collection. The hand-sewn lace roses tied in perfectl with the dress and the "nuanced fusion of poetic elements and Bella Belle aesthetics" were exactly what we were looking for. CARRIE WHELAN DESIGNS created stunning custom pieces with golden beaded leaves and pearl petal shapes inspired by the location. It was the perfect set to tie in the nature and celebrate both a femininity and timeless style.
Florist CASSIA FLORET created an asymmetrical design, a delicate touch of a vintage rosé with cappuccino garden roses. She chose to use Italian ranunculus, a rather large and full of texture blooms, paired with soft pink scabiosa and fragrant blossoms of sweet pea, as a symbol of delicacy and bliss. For the details, we of course played off of MARGAUX PAPERIE'S whimsical suite featuring butterflies and pastels. We featured the matching vow books and Wedding calligrapher PRETTY WRITTEN THINGS added a magical touch that was the cherry on top with gorgeous calligraphy. She wanted it to be a reflection of the suite, so she wrote with a balance of whimsy met with fragility.
The ups and down of navigating wedding portraiture in the time of Covid really required a mastermind of design and implementation - JEANNENE LILLIE EVENTS was the captain in steering the photo shoot along. As the photographer, when we arrived on location I was stunned by the radiant setting sun behind Claire and the gracefulness she radiated. I couldn't help but say aloud that I felt like I stepped into a Jane Austen novel. The timelessness of it all hit and I felt this photoshoot could be an inspiration to brides across borders. Across time."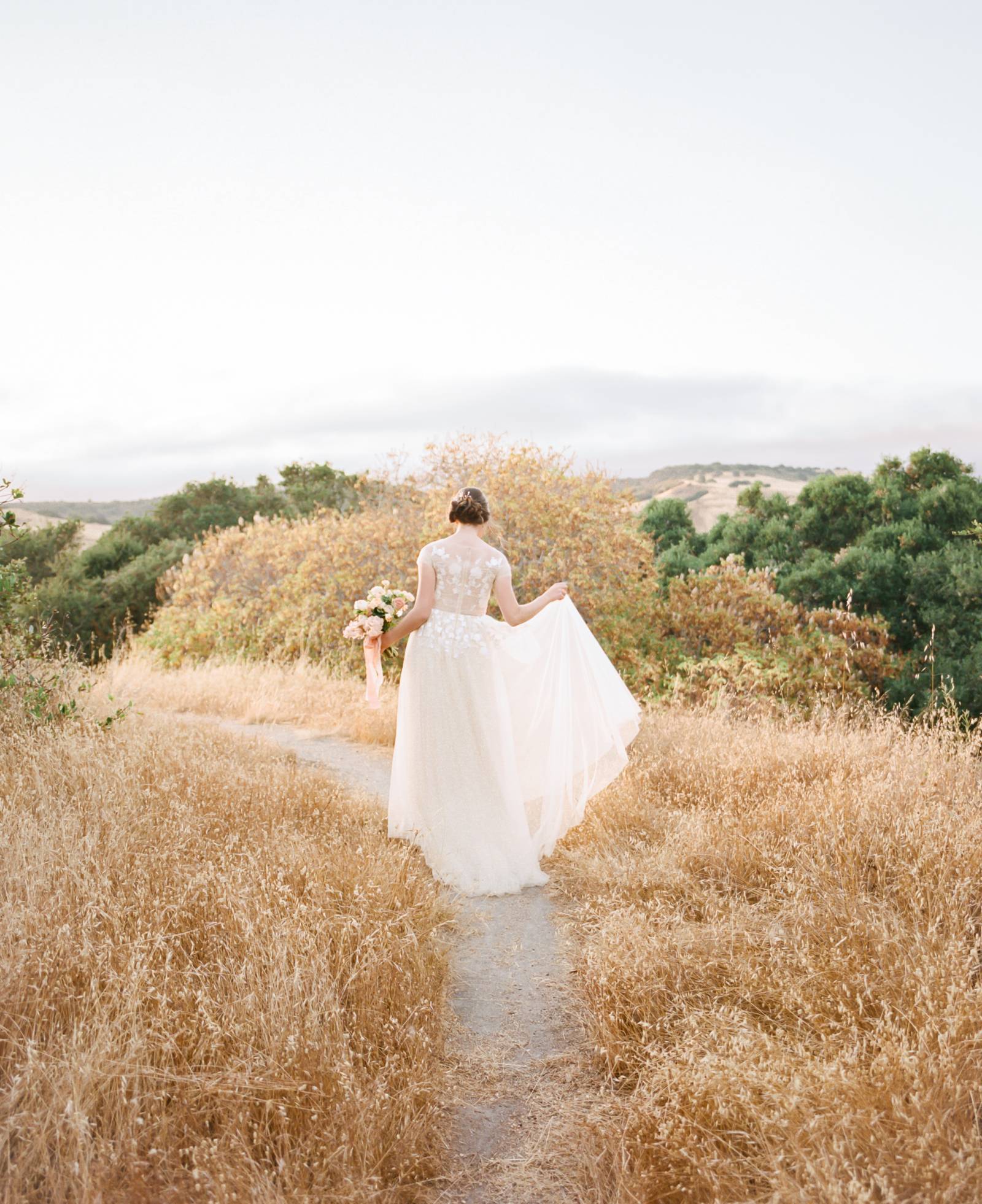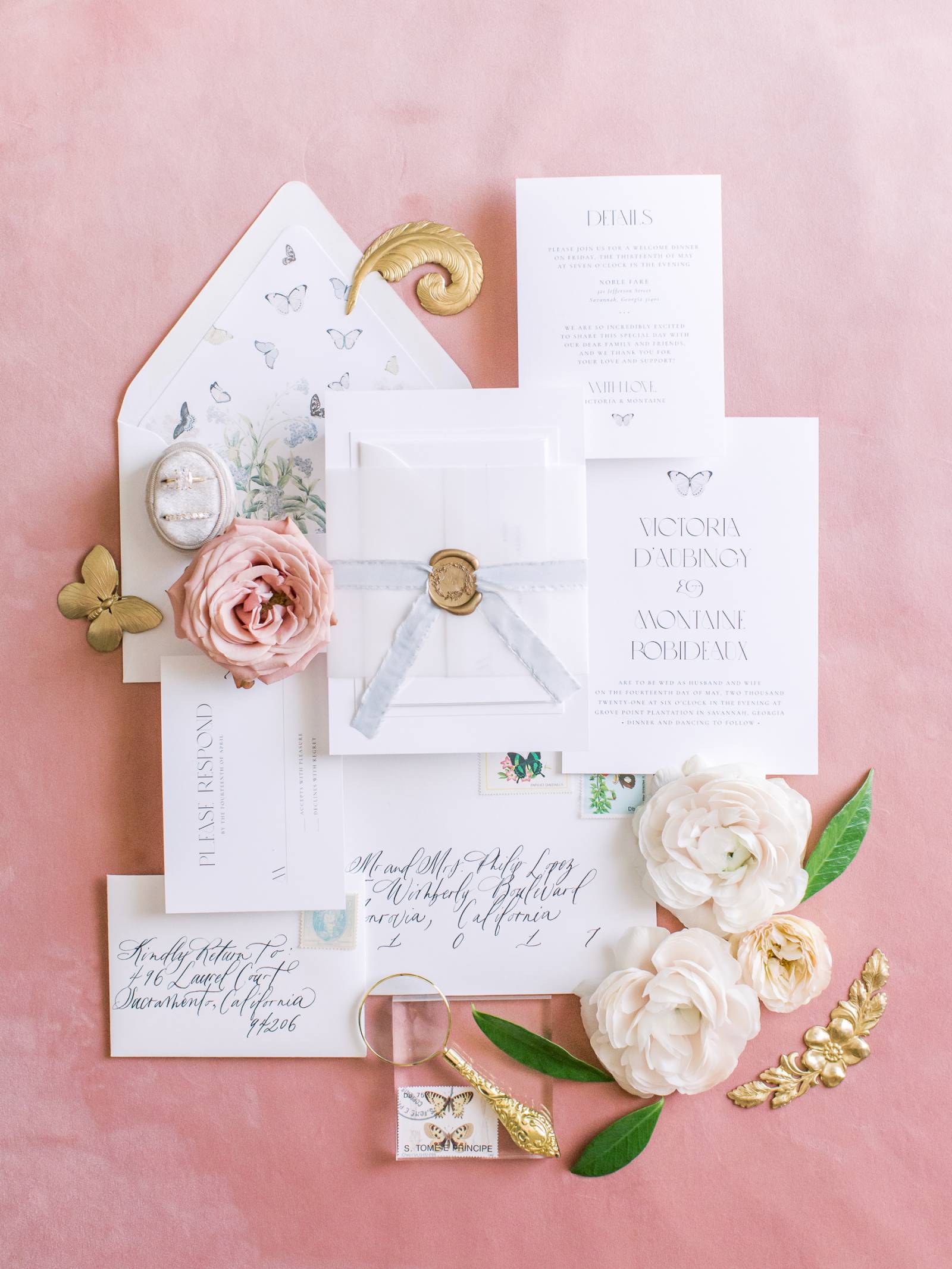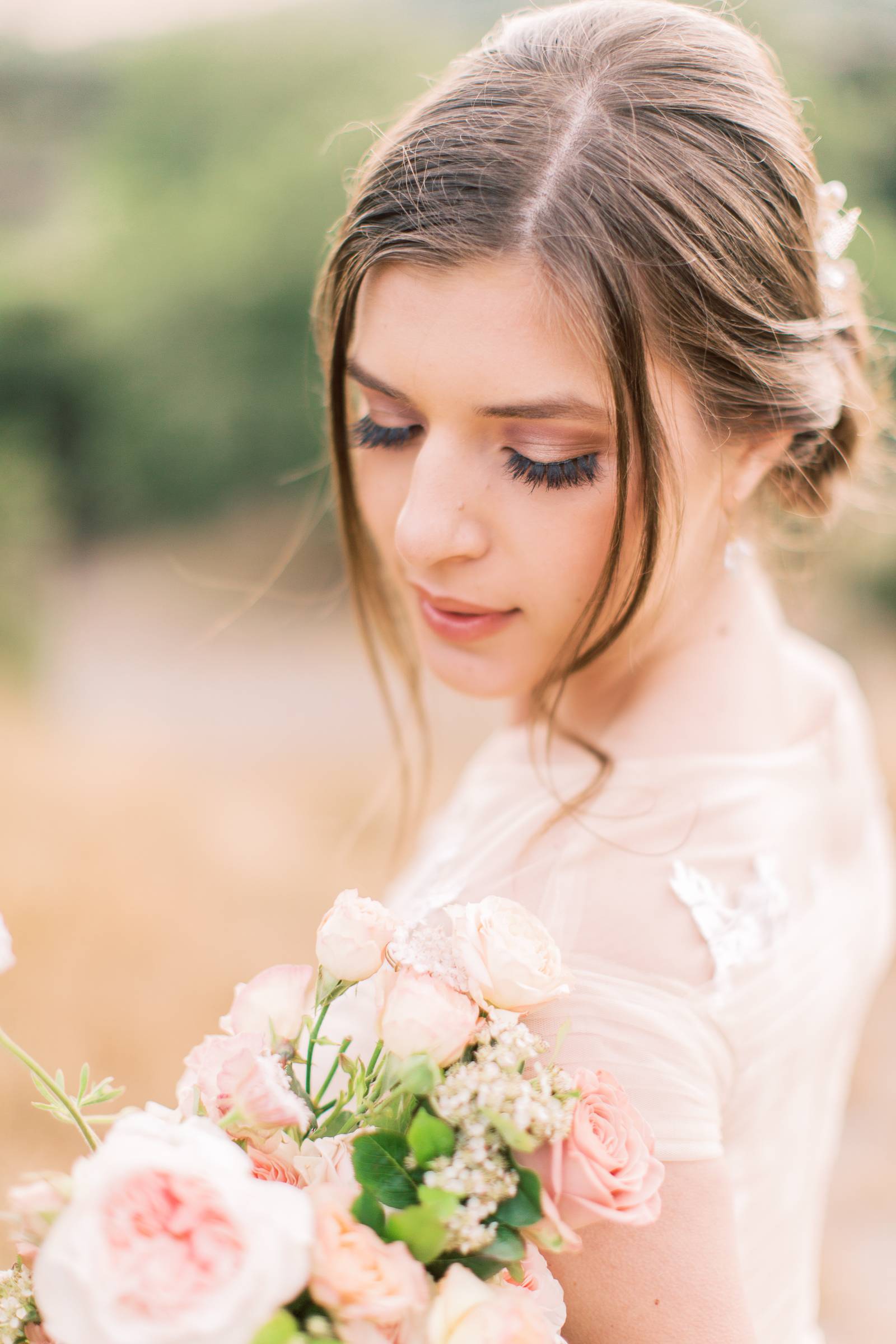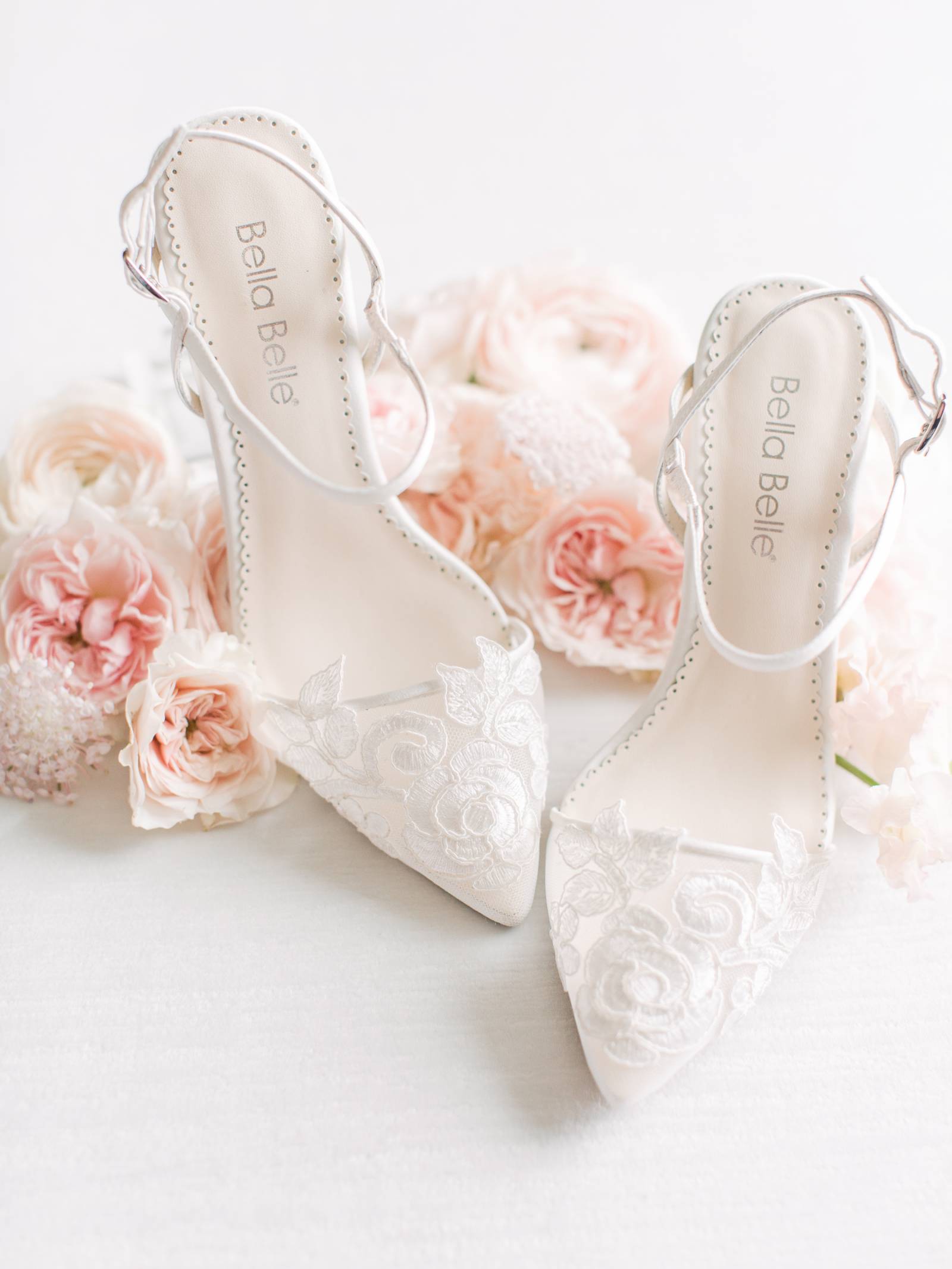 A big thank you to Atlanta wedding photographer ARAKA WALKER for sharing this dreamy bridal shoot with us! Araka and her husband Nathaniel, along with their bundle of energy daughter, live in Augusta, Georgia. After a career in the military, Araka found healing in picking up a camera and focusing on the love stories in front of her. "I am a wedding photographer in pursuit of the fine arts, longing to truly captivating the heart and joy of those in front of my camera. You've been planning for your big day and the beginning of your happily ever after; now you need a photographer who delights in your vision and future together!" You can see more of her work in her portfolio here.