Vamos a Mexico! ROCHELLE CHEEVER is taking us on a picturesque journey to Punta de Mita in Mexico today and shares her experience with us.
"As a destination portrait and wedding photographer, I often go on the hunt to look for new exotic destinations. During my past birthday trip to Punta de Mita, I literally fell in love with Mexico. It is rich in colour and culture, with great food and amazing beaches.
Whilst this small town is only about half an hour away from the growing tourist city of Puerto Vallarta, Punta de Mita's claim to fame is its quiet seclusion and variety of both rustic and five-star dining and lodging options. For the whole week, I stayed at my Uncle Ray's house in Punta de Mita, who lives there. I enjoyed a variety of different dining options; my favourite being Si Señor!, a restaurant highly praised amongst critics and reviewers alike. I enjoyed my morning fresh coconut juice, shrimp quesadillas, and guacamole made table-side with the catch of the day. There is both a St. Regis and a Four Season's which not only have great restaurants but also are both fun to hang out during the day or sip a Margherita and watch the sunset.
But what would a coast be without beaches? As aforementioned, Punta de Mita prides it's self on its seclusion which is mostly notably seen when visiting its quiet beaches. Punta de Mita is bordered on three sides by the Pacific Ocean, creating over 9 miles of serene beaches. There are long stretches of white sand and there was not a soul out. The colour of the water changes from beach to beach and from day to day. I have never seen so many shades of green and blue in the water."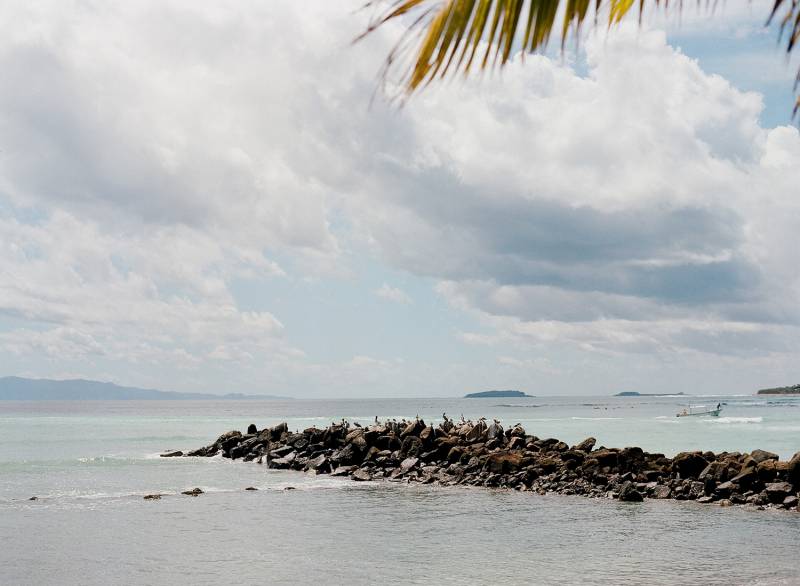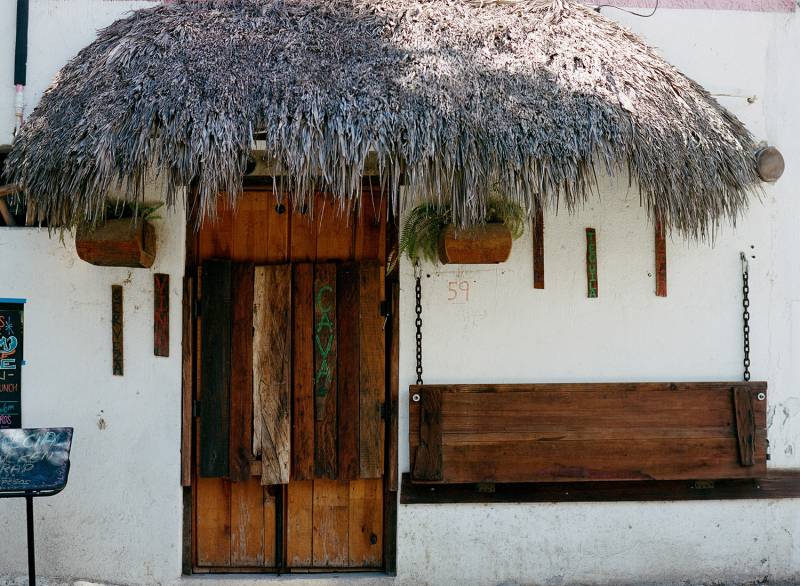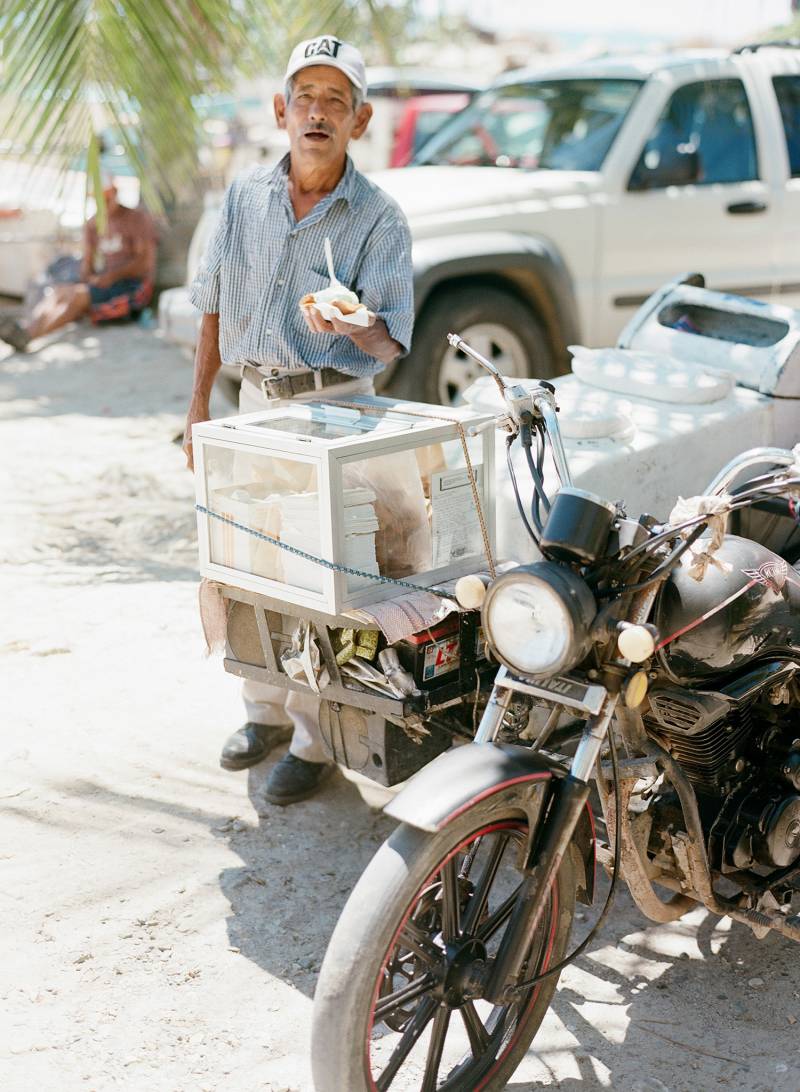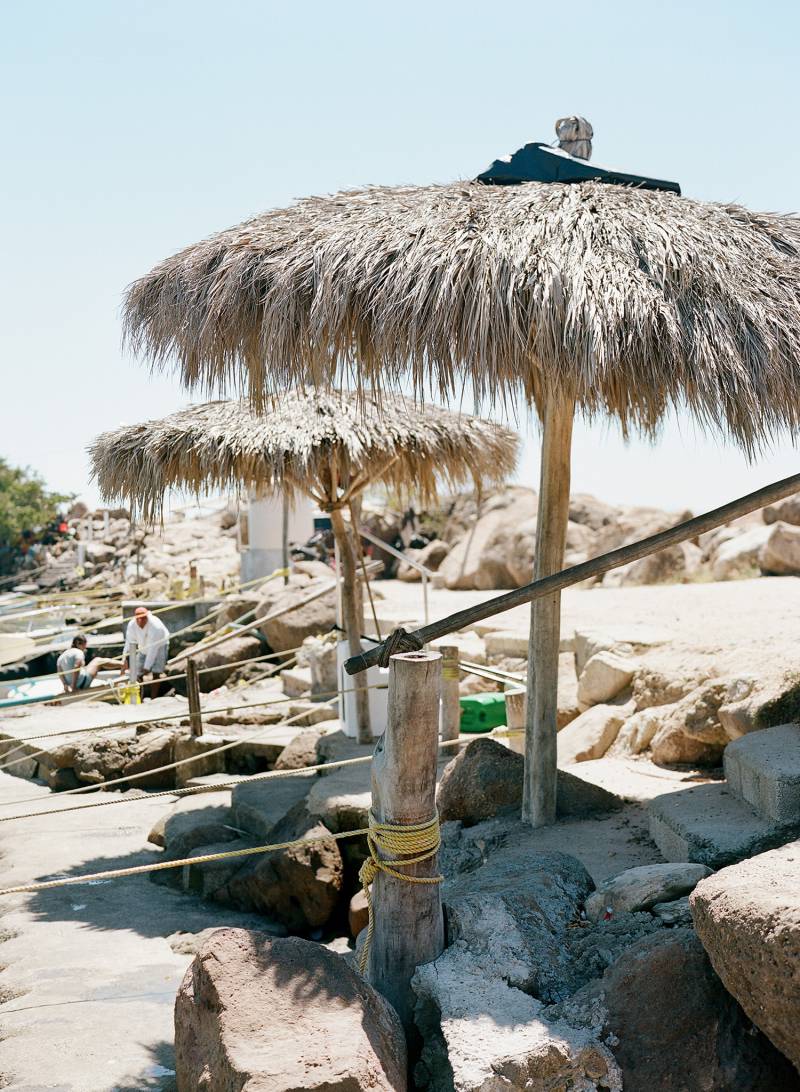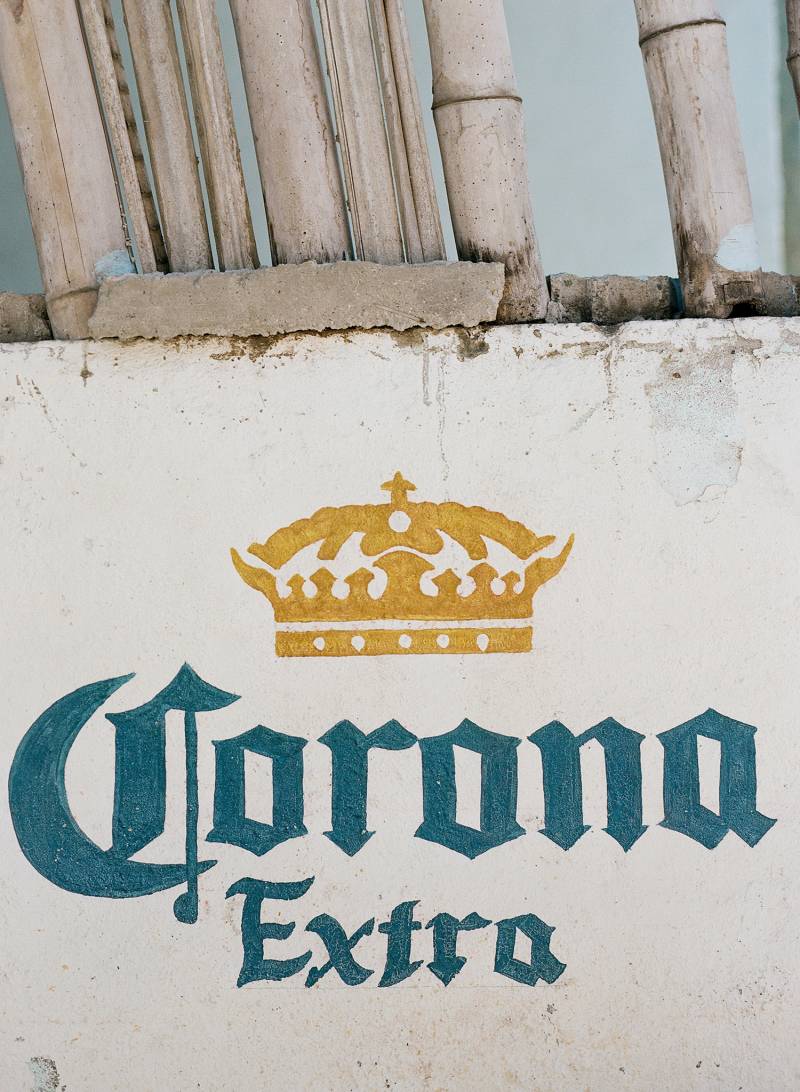 One evening, I went to see a show "Rhythms of the Night" organized by Vallarta Adventures. A boat from Puerta Vallarta took us to a remote location where John actually Houston had filmed his 1964 movie "The Night of the Iguana." (The legend has it, that this movie is what started the local tourism in Puerta Vallarta). Anyway, the whole evening was lit by 8,000 candles, a romantic dinner and then show began. Great music, costumes and very entertaining.
Oh, and that cute old man on the motorcyle? He drives around Punta de Mita and makes the best pistachio ice cream ever!
I truly enjoyed my trip to Punta de Mita and highly recommend it for any couple looking potential places to have their destination wedding or just for a fun getaway. The beaches are beautiful, quiet, and secluded, the surrounding towns are full of color and culture, and the food is beyond amazing. Both the St. Regis and the Four Season's would be a perfect getaway or even wedding venue!