Salt Lake City wedding photographer LINDSEY STEWART is fuelling my desire to take flight and go and explore a new destination right now with this photo essay of Sante Fe, New Mexico. I'm going to hand you straight over to the lovely lady herself who tells us a little more about her time in this colourful city.
"New Mexico felt like going to church. It felt like another country. It might have been the most beautiful place I've ever seen. The sky is infinity, the desert is ancient, and there's a sacredness to the land. We went in October, after the crowds, and the yellow cottonwoods washed with a red and blue landscape made me wish I was a painter, but my photos will have to do. Sante Fe is a place to linger. To stop at farm stands, wander into art galleries, get lost on a rutted out road, looking for the White Place. I fell in love with adobe in New Mexico, the lines and shadows. How the warmth held into earthen walls, and the shadows held secrets and stories. The buildings are old and the land is older. We wandered through the Sante Fe Farmer's Market, and bought sage bundles, jalapeño bread, watched peppers being roasted, our eyes watering. There were stand after stand of pinto and black beans, spices in jars, peppers hanging from string, fall apples and fresh lavender.
We wandered up Canyon Road, peeking into art galleries, and feeling a little out of place. I was asked if I was ready to make a purchase on a 5K rug, dyed with crushed beetles picked by hand from cactus. I purchased a small bowl instead. I wasn't asked if I was sure I didn't want two. It was gallery stroll and I was half a second too late, as a gentlemen, lingering in the glow of an open door, dressed in black, wearing a fedora, paused, took a smoke, let it fill the air, then tossed it aside and entered, while a guitarist played just inside the window. We stopped at the tea house at the top, in my eternal quest to get Scott to enjoy tea as much as I do, and then held hands on the walk in the dark, the sky midnight, a sliver of light to the west, the galleries know yellow squares lighting our way.
We fell in love deeper then I thought possible with Georgia O'Keefe. We visited the White Place, Ghost Ranch, and her home in Abiquiu.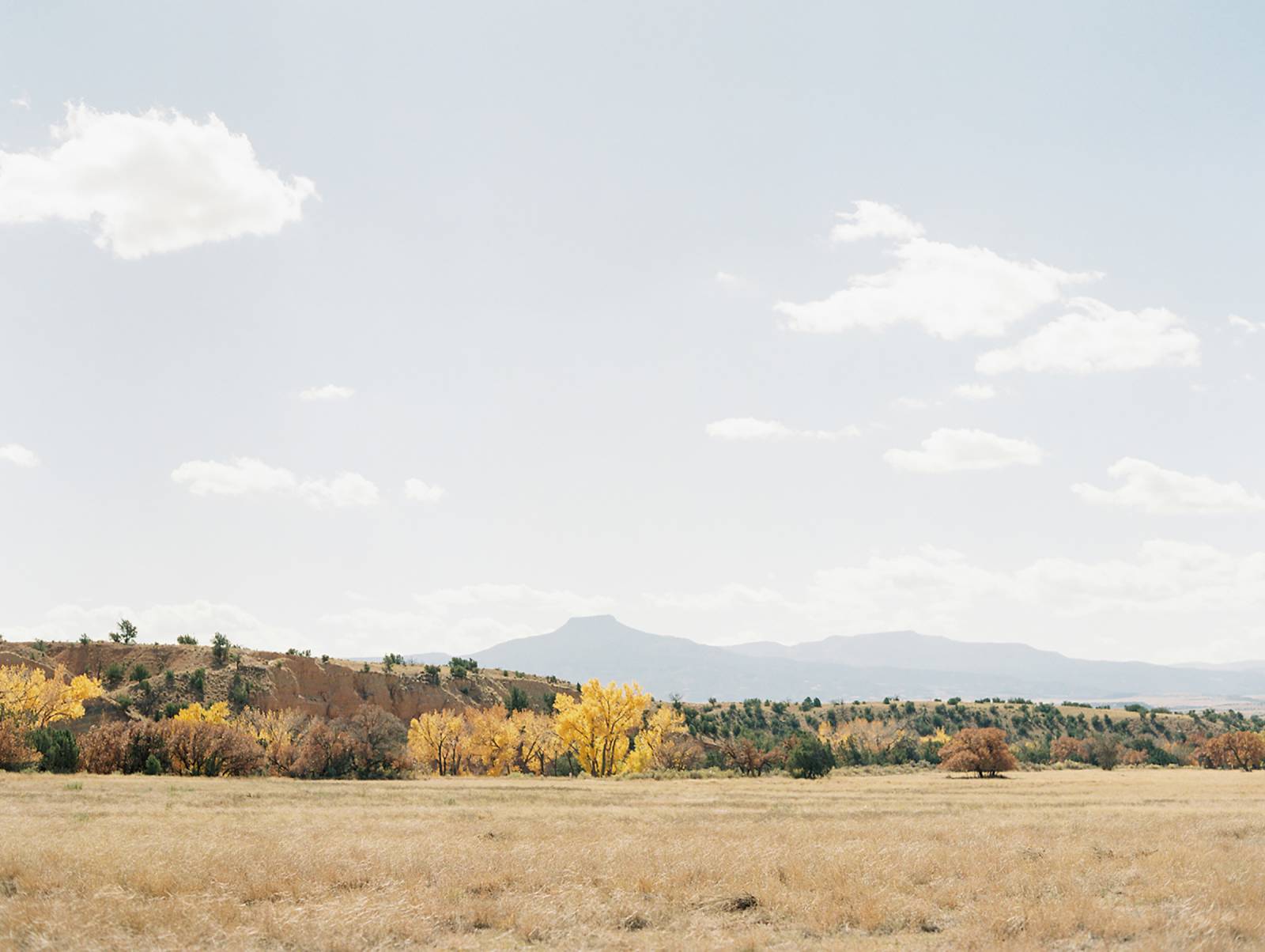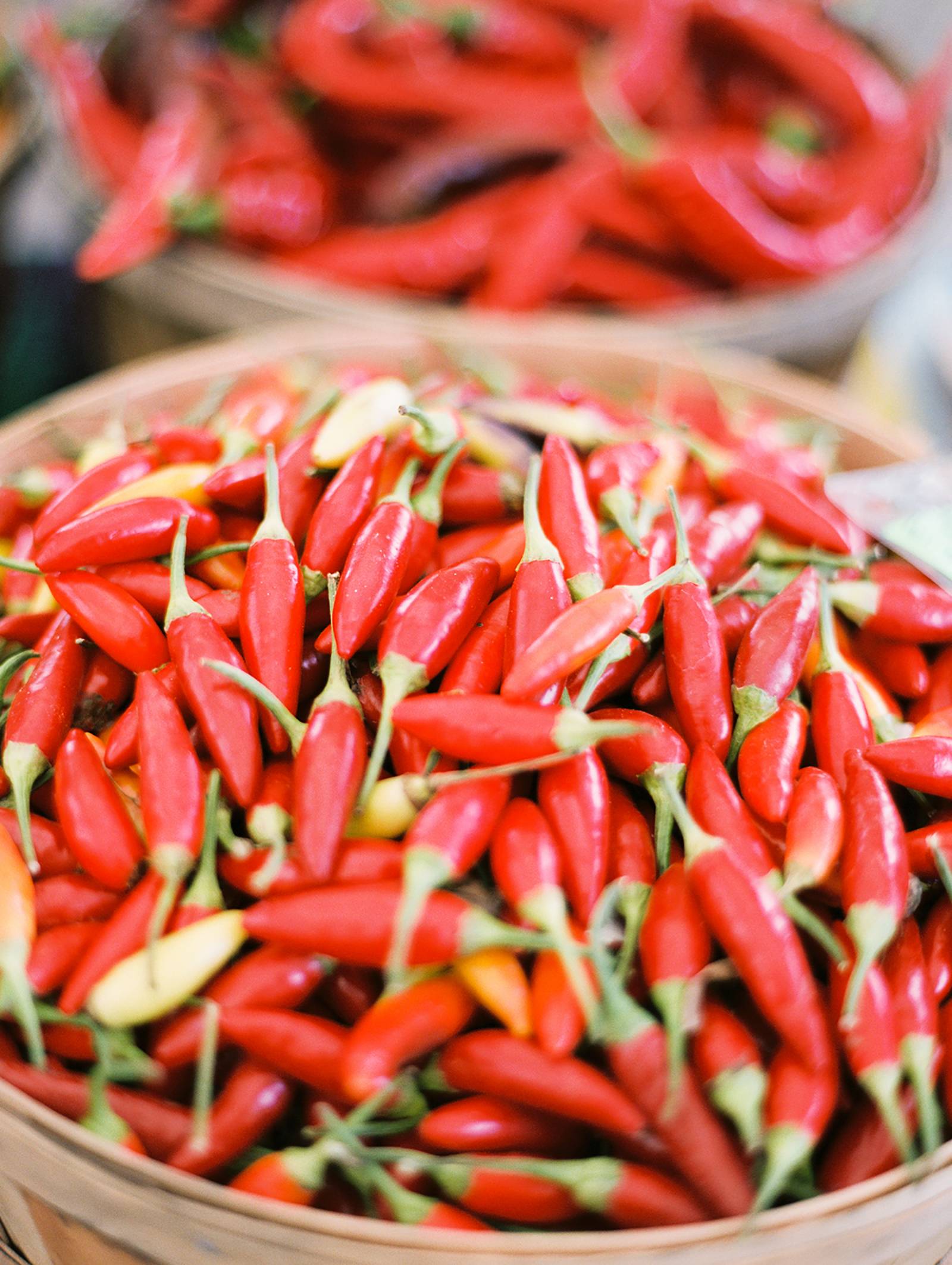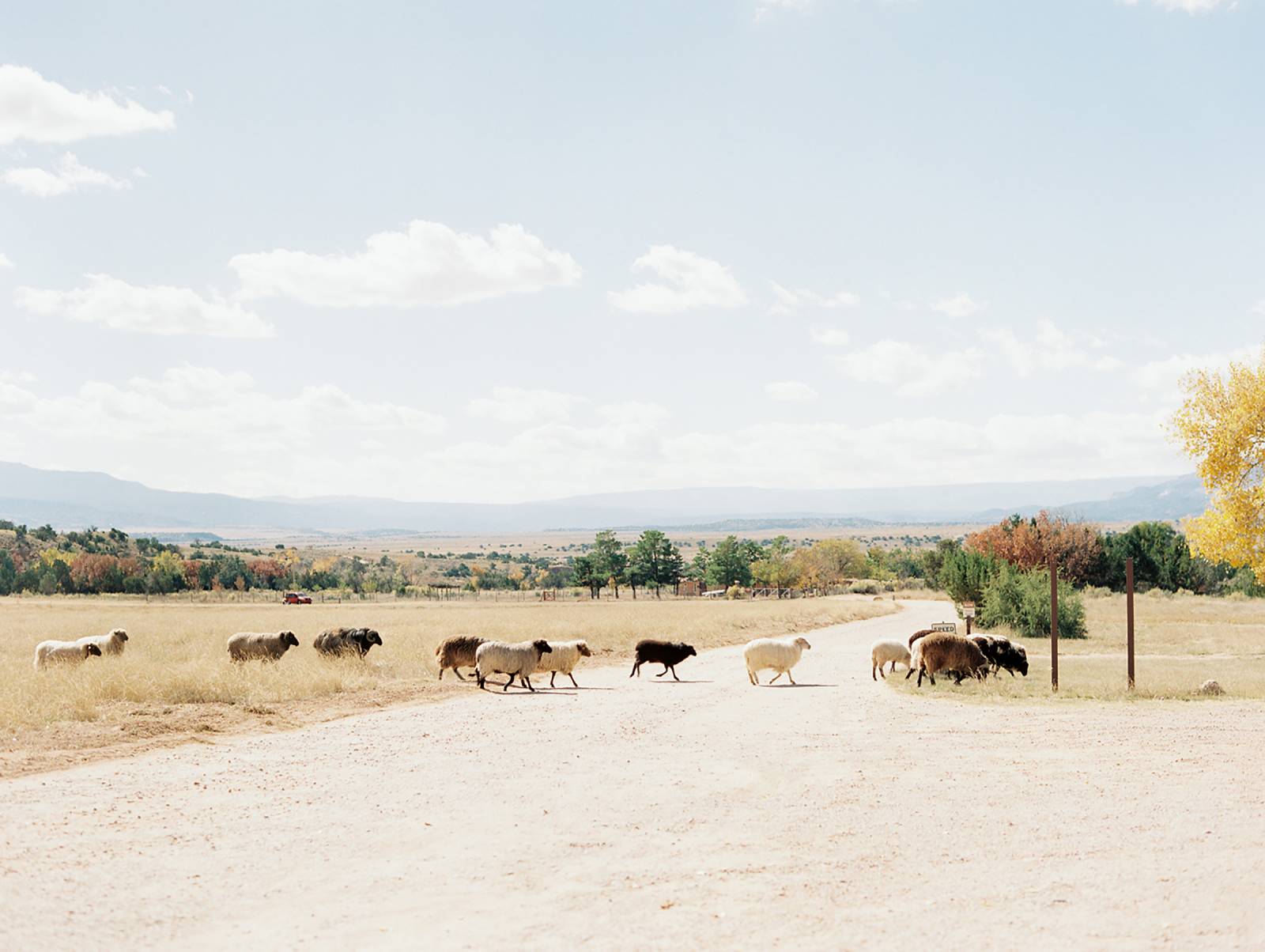 We saw her kitchen, her rocks on the windowsill, the bones she collected, her studio... be still my heart. We visited her working garden, looked out her windows to the Mesa and Cottonwoods and realised why she came and never went back.
We were seated in a the back room of a Spanish Tapas restaurant. Our server brought us an extra desert, the Columbian musician sang Rocky Mountain High, and patrons got up to dance and sing with him. It was the best dining experience of my life.
We took the high road to Taos, stopping at abandoned churches, farm stands, and Chimayo, a Spanish mission and pilgrimage site. We had a fight, we made up we explored the grounds, the rosaries hung over every surface, listening to the service, and peaking in to the tiny room where the sacred sand is held, a row of crutches a testament to their healing powers. We stopped at a weaving studio, the rows of hand dyed yard in the yard a calling card. We met the artists, and they hand wrote an invoice. We were lucky enough to be able to visit the Taos Pueblo, right before it closed for the day. It was quiet, the Pueblo casting shadows upon itself, the river crossing through the centre, and wooden bridges joining the two. A few other visitors wandered in and out of the church, visiting the few native shops open. The Pueblo is beautiful and stunning, rich in culture and history, still a working community and a tribute to a culture that existed long before America was colonised.
I have a list of the many wonderful things we saw and visited. I wish we had a little more time to hike, visit the town square and most importantly visit Chaco on the way down or up. We did the drive in two days from SLC, stopping to hike Delicate Arch. If we were to do it again, we'd stop for another night in Durango and visit Mesa Verde. I would love to know your experience with New Mexico and Sante Fe/Taos. It truly felt like a gift to visit.
A huge thanks to Salt Lake City wedding photographer LINDSEY STEWART for sharing these beautiful travel images with us. With each story she photographs, from families to first loves, her heart is in the details. She relishes getting to know her clients in order to better capture their story. You can see more of her work in our vendor guide, and if you're a Utah bride looking for a Salt Lake City wedding photographer you should definitely check her out - as well as this Lifestyle shoot celebrating femininity and the beauty of Motherhood.