Inspired by Monet's French impressionist paintings and the estate MONET VINEYARDS, this painterly editorial photographed by LAUREN LEE PHOTOGRAPHY brings romance and brush strokes to life. Situated in the foothills of the Cascade Mountains in Washington this private venue is romance personified with the main building dripping in ivy and stunning grounds. Planned and designed by INDIGO EVENT DESIGN, the shoot incorporated a live impressionist painter, ELO WOBIG, and rich colour into a breathtaking setting. Incorporating soft and feminine paper goods by Wedding stationery designer BEAUTIFULLY NOTED and heirloom adornments by Bridal accessories designer ALL ABOUT ROMANCE, this is a spectacular representation of a modern European wedding vision proving you don't need to travel internationally to get a European vibe.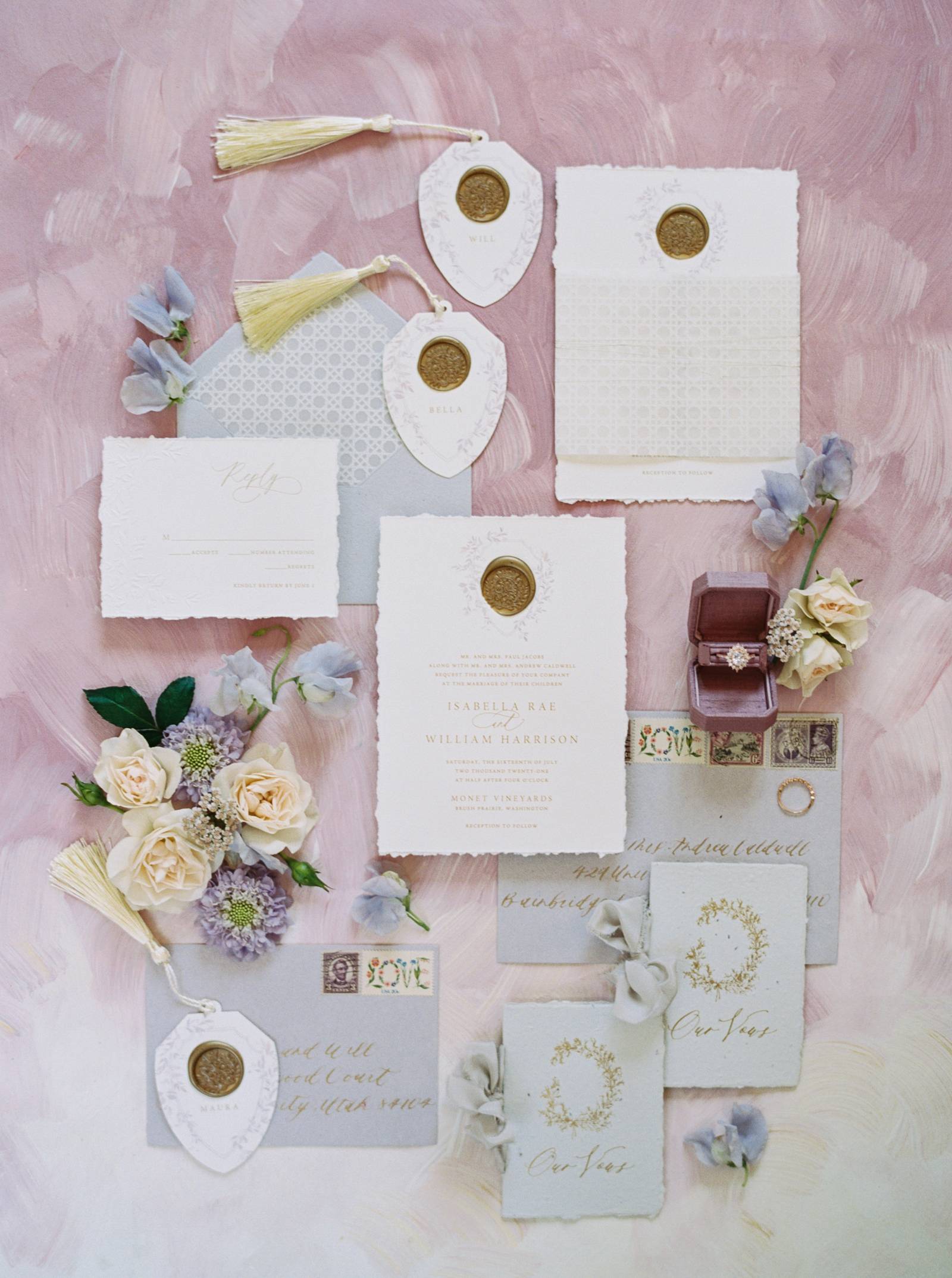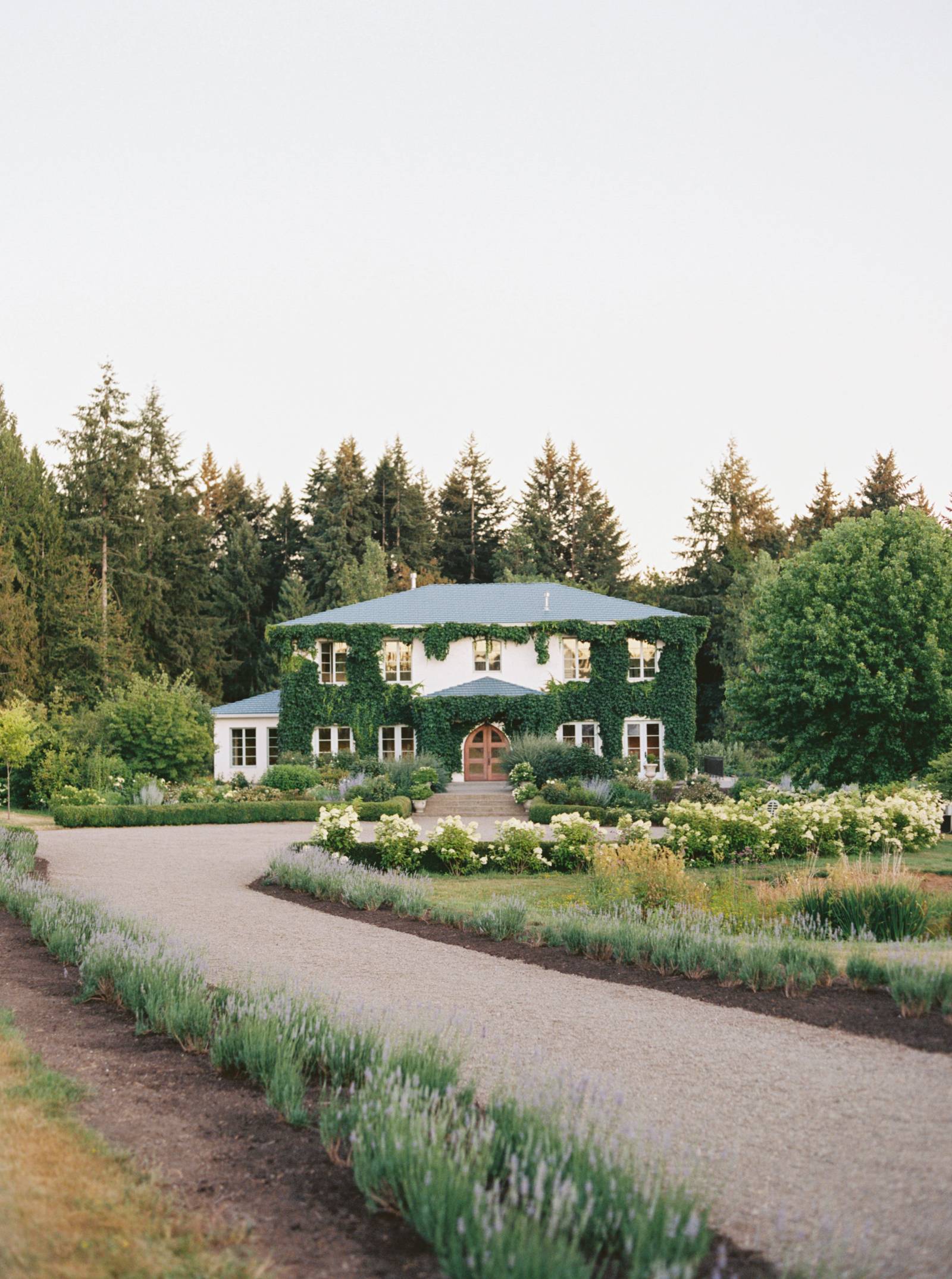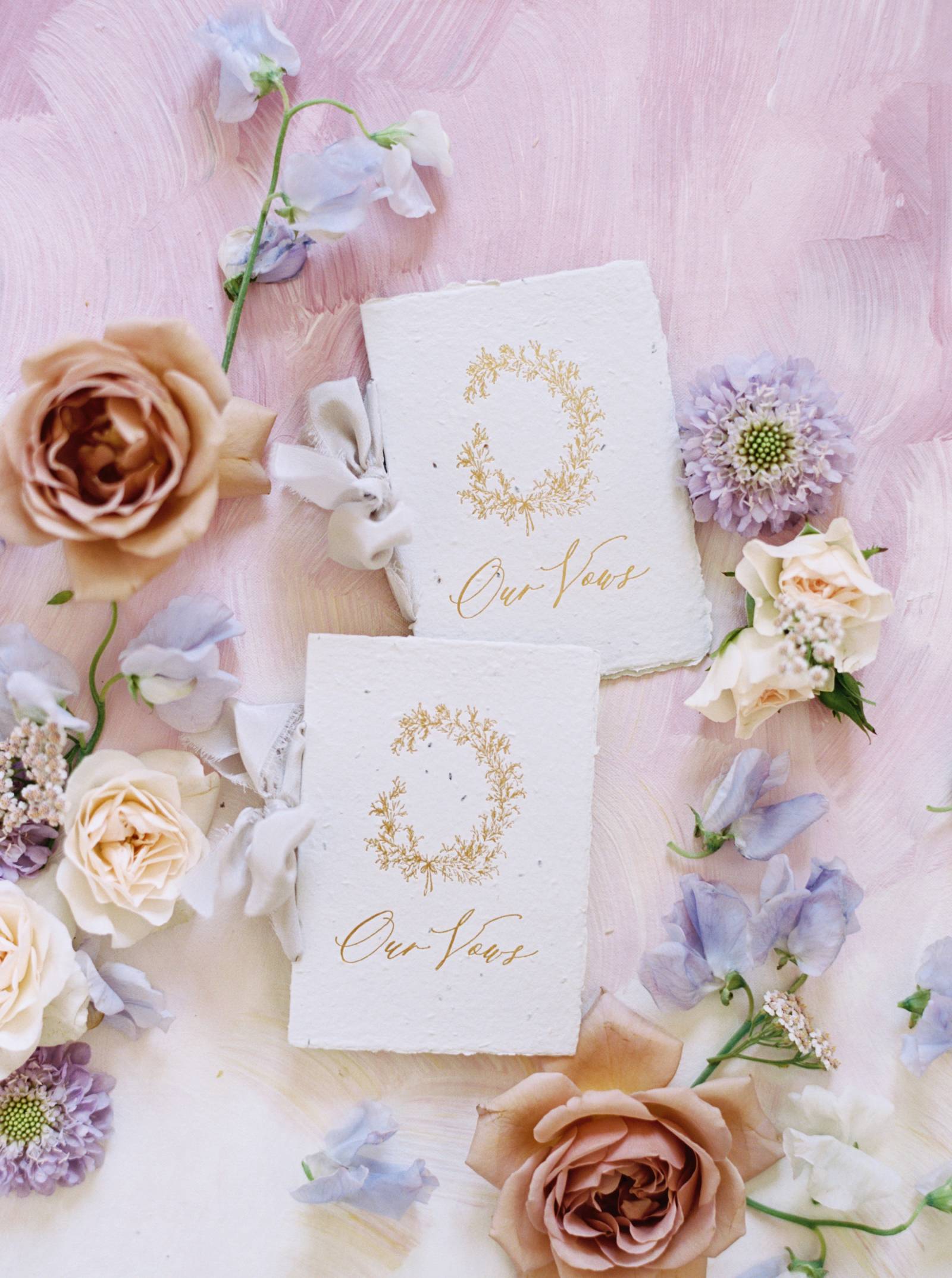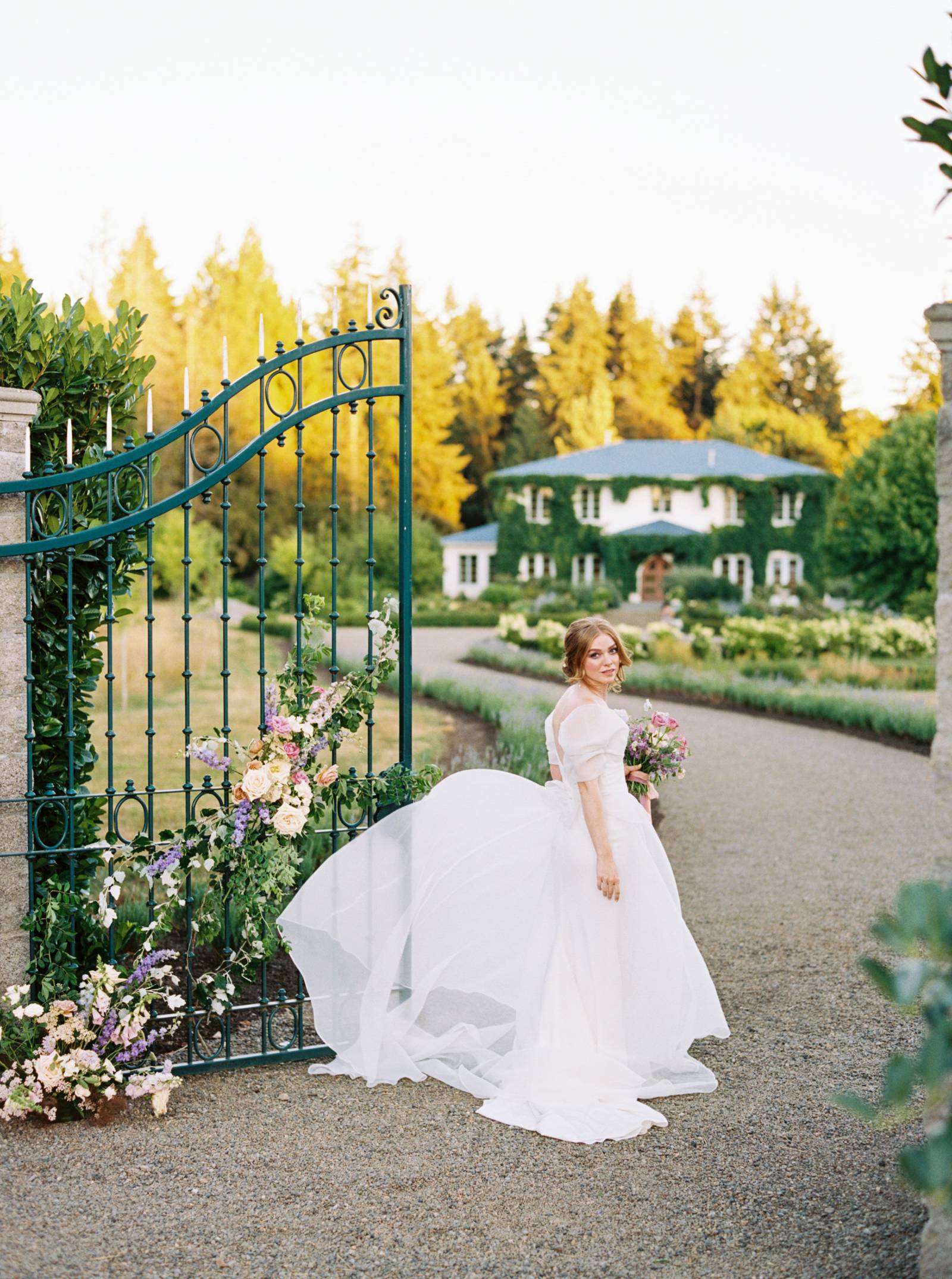 Wedding stationery designer BEAUTIFULLY NOTED is a valued member of our vendor guide. With a studio nestled at the foot of the Rocky Mountains near Denver, Colorado, Cat partners with couples near and far to create their custom paper goods. Sourcing the finest materials, she carefully plans, designs, executes, and inspects each element for quality. Her passion for sophisticated design, excellent service, and for sweet love stories makes it her JOY to craft the words that will forever mark the start of your marriage. She believes those words and details (from names to venue to entrée selections) can be noted quite beautifully. Head over to her portfolio to see more of her work and read this short interview with her here.
Bridal accessories designer ALL ABOUT ROMANCE is a valued member of our vendor collective. This small design studio based in Australia with a passion for creating exquisite and delicate artworks. From couture wedding veils to bridal adornments and accessories that will be treasured by brides for years to come. "Our designs are inspired by nature with a decidedly feminine flair for the modern bride who is romantic at heart. We meticulously construct our pieces using the finest materials sourced from UK and Europe with an obsession for handcrafting in the traditional way." ALL ABOUT ROMANCE are a valued member of our vendor guide.