With a passion for sophisticated design, excellent service, and for sweet love stories Wedding stationery desIgner BEAUTIFULLY NOTED gets great joy crafting the words that will forever mark the start of your marriage. She believes those words and details (from names to venue to entrée selections) can be noted quite beautifully. Read on to learn more about this talented lady.
HOW DID YOU GET INTO DESIGNING STATIONERY? One of my first few jobs out of college was as a designer/bridal consultant at a high-end stationery boutique near Cincinnati, Ohio. The owner of 20+ years shared incredibly valuable expertise with me: from conducting consultations to understanding trends to memorising etiquette, I learned so much! While teaching me the ins and outs of the business, the small team of creative women truly ignited my passion.
ARE YOU SELF TAUGHT OR HAVE YOU DONE SOME TRAINING? Prior to my position at the stationery shop, I received a Bachelor of Arts degree in Graphic Design. I'd certainly consider that a great amount of valuable training, but nothing fully equips you for the wild journey of entrepreneurship!
HOW WOULD YOU DESCRIBE YOUR STYLE? Fine art, elevated, and inspired by nature, my style errs toward the traditional and features carefully curated colour palettes.
WHAT DO YOU LOVE MOST ABOUT YOUR JOB? The lasting nature of beautiful paper goods. My grandmother has her wedding invitation framed on her bedside table, and I love the thought that something I've crafted for a couple will continue to tell their story for generations.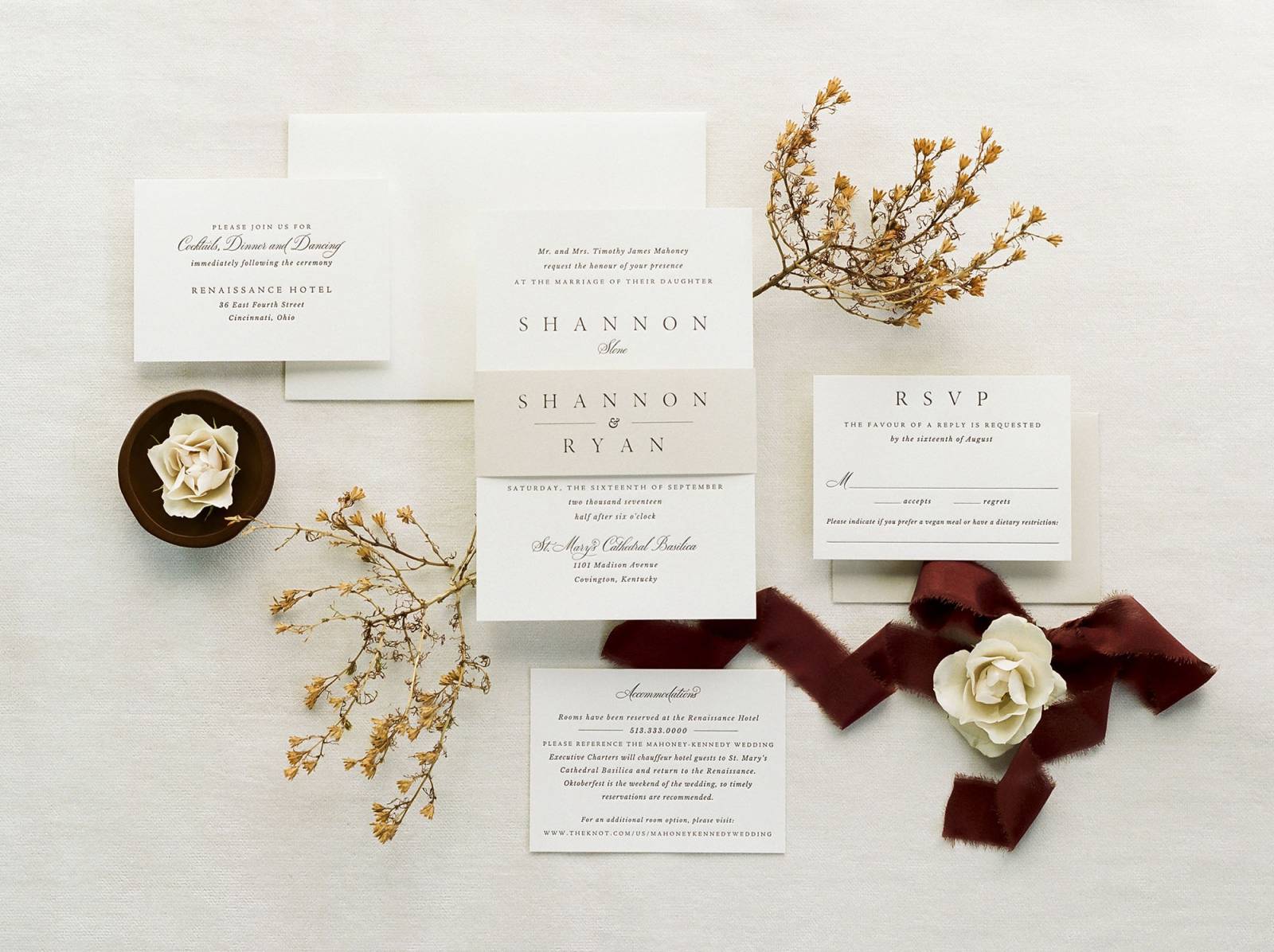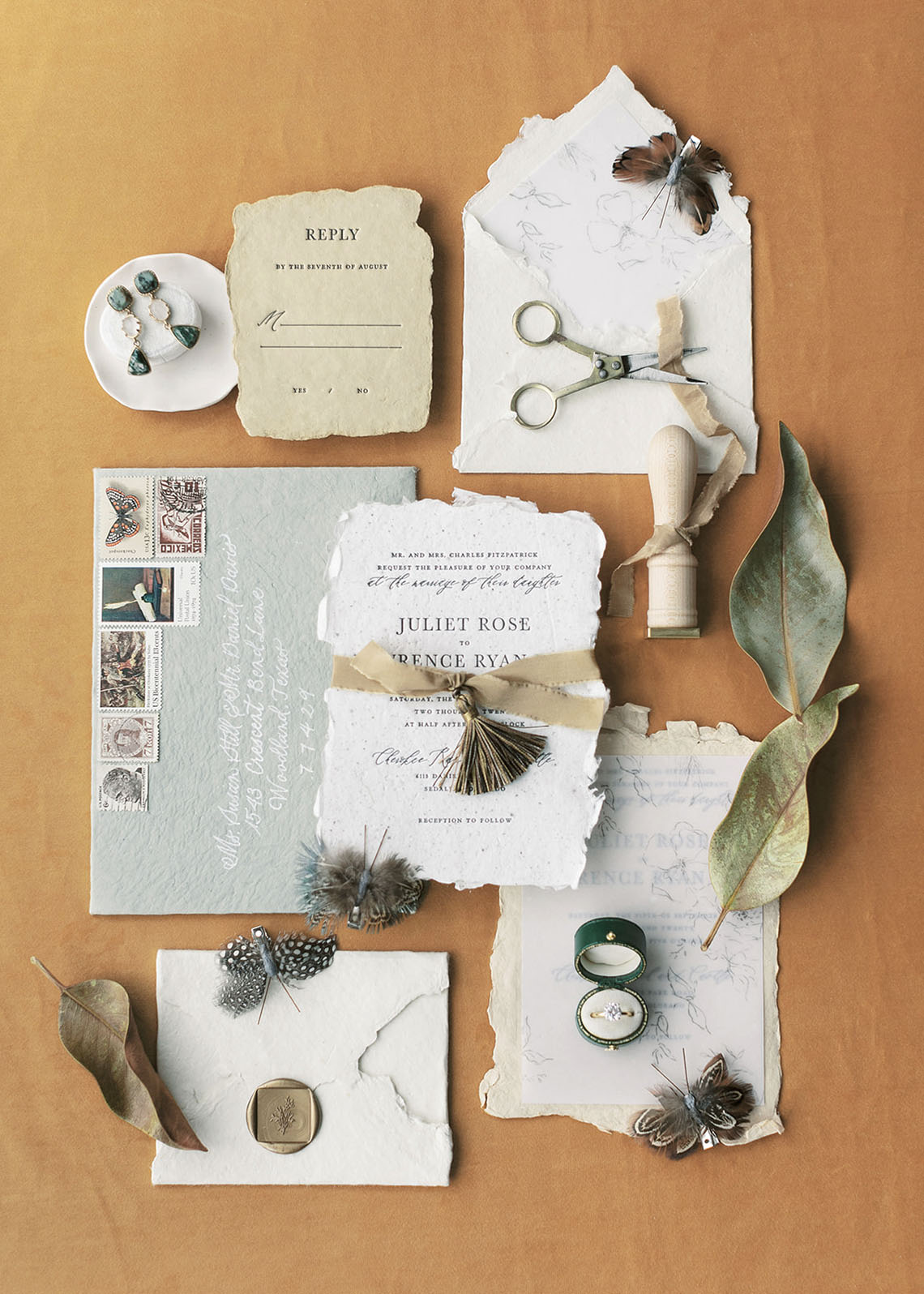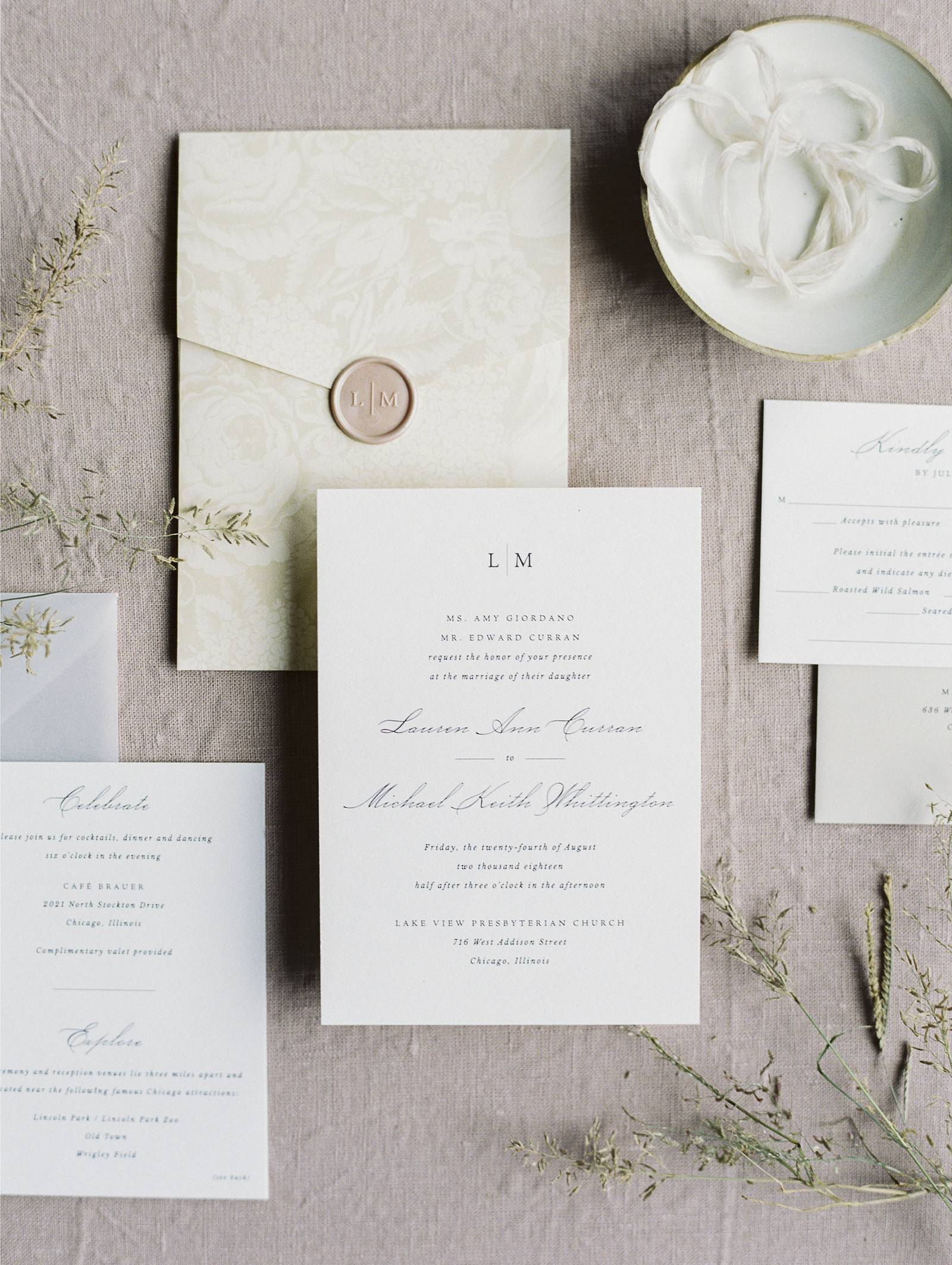 WHAT WOULD YOUR DREAM WEDDING LOOK LIKE? Our wedding took place outdoors on the property of a historic 1828 inn near Dayton, Ohio. It was a perfect, lush and green, sunny (but not hot) day in June. This may sound cliché, but I don't think I'd change a thing. I'm often asked if I'd design my wedding stationery differently now, after being immersed in the industry for almost 5 years. Despite the ever-shifting trends, our invitations represent the beginning of our marriage, so I wouldn't change them for the world!
ASIDE FROM FAMILY & FRIENDS, WHAT THREE THINGS CAN YOU NOT LIVE WITHOUT? Diet Coke - My friends figured out that I was pregnant when I stopped drinking Diet Coke and started drinking water! Contact lenses - I'm almost blind without them and dislike wearing glasses. Laughter!
WHERE WOULD WE FIND YOU ON A SUNDAY MORNING? Typically at church, but sometimes hiking. We try not to make it a habit, but my husband and I have been known to catch a glimpse of the mountains en route to church and just keep driving until we're in them. What better way to worship than to experience creation in its fullness?!
HOW WOULD YOU SPEND YOUR IDEAL DAY OFF? With my husband. He works long days as a pharmacist, so it's not uncommon for us to go 4-5 days without a real conversation. We love spending days off together. You might find us working on our next home project, shopping for antiques or bargains, hiking, researching baby gear (#firsttimeparents), or just relaxing on the couch and doing nothing together!
Wedding stationery desIgner BEAUTIFULLY NOTED is a valued member of our Vendor Collective. With a studio nestled at the foot of the Rocky Mountains near Denver, Colorado, Cat partners with couples near and far to create their custom save-the-dates, invitation suites, thank you notes, vow books, programs, place cards, menus, signage and more. Sourcing the finest materials, she carefully plans, designs, executes, and inspects each element for quality. Head on over to her profile to see more of her work.