Inspired by Art Nouveau and the woods surrounding the beautiful venue, Flavia from LMD CONSEILS created this whimsical editorial which was captured by Swiss wedding photographer GÉRALDINE LEBLANC. Rising above the lush hills of Monts de Lyonnais, the DOMAINE DES HALLES provides a magical setting for the ethereal muse to remain the ideal metaphor of a bride-to-be! Assisted by Paris wedding photographer PASCAL VO the entire shoot is a dreamy vision of beauty featuring stunning florals by LA MAISON DAUTEL.
The castle and its extensive grounds offered an opportunity to create a modern day fairy-tale. Step into the dream with this ethereal enchantress and peruse sumptuously laid tables, stunningly elegant gowns from STESHA HO and MADEMOISELLE REVE, fine and delicate stationery by PROMESSE GRAPHIQUE, horse-drawn carriages, and a hidden lake surrounded by beckoning woodlands.
The colour palette drew its initial inspiration from the Pantone 2021 colour of the year and included tones of green, nude and yellow. The model was intentionally chosen for her nonchalant glance and luminous complexion. The textures, exhibited in the diaphanous chiffon veiling, were selected for their translucent dreamlike qualities.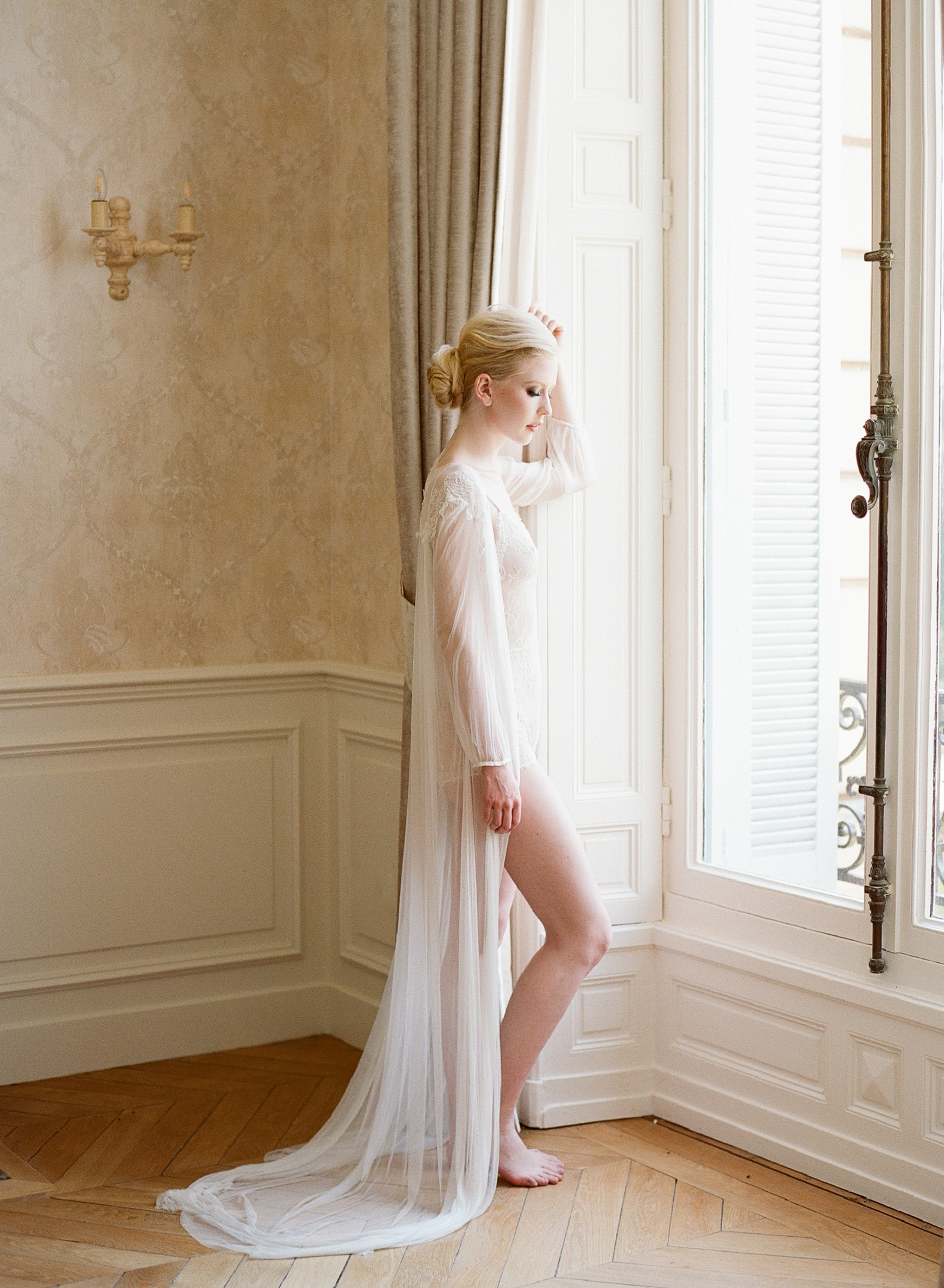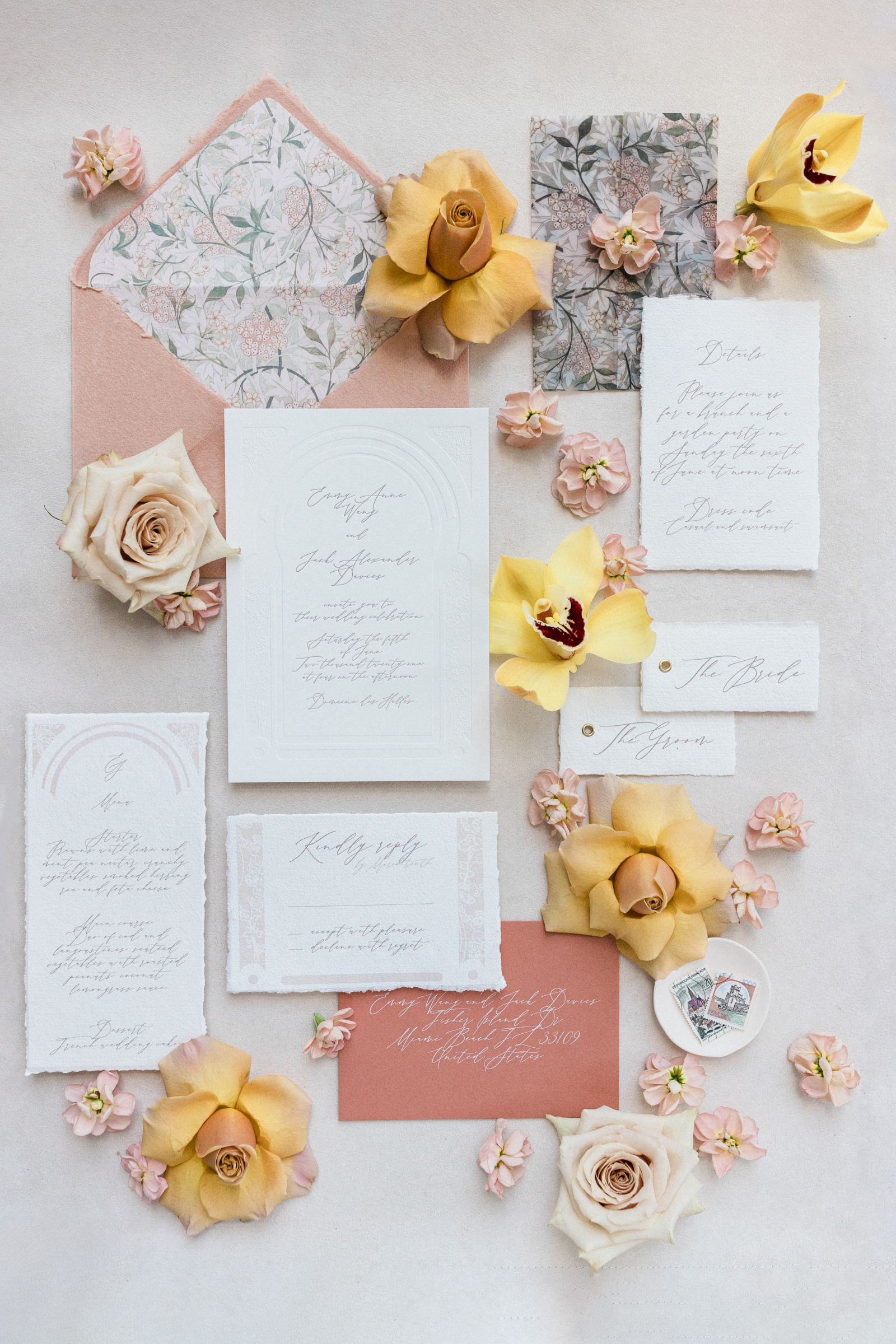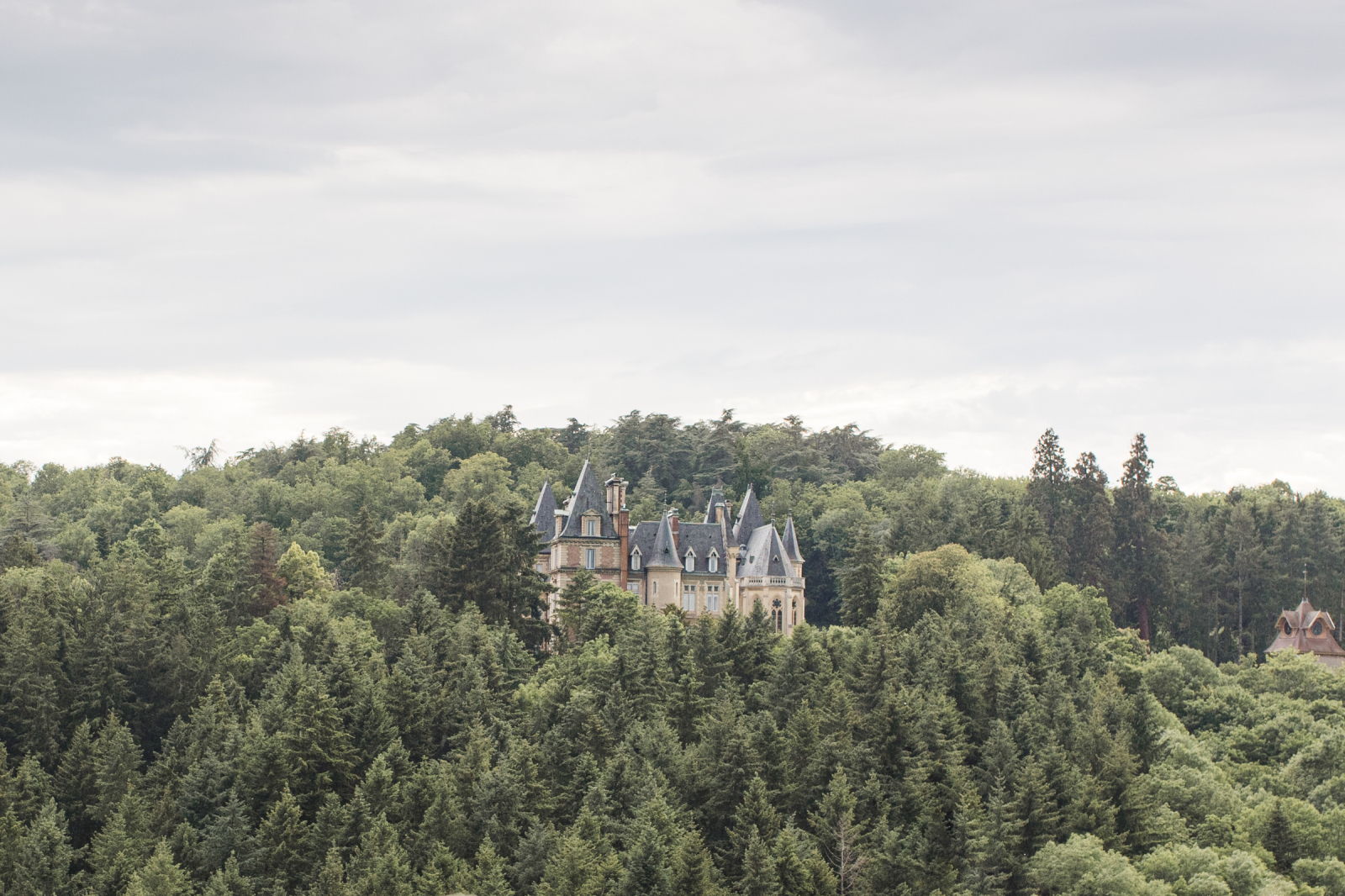 A huge thank you to Swiss wedding photographer GÉRALDINE LEBLANC for sharing this absolutely stunning editorial with us. Based in Zurich, Switzerland, Geraldine is a hybrid photographer who's work is a balance between fine art aesthetic and a story telling approach. "I love creating beautiful images while capturing movements, raws emotions and documenting authentic moments with a special attention for details. My favourite weddings are unconventional, intimate and take place in amazing outdoor locations. You can see more of her portfolio in our vendor collective and be sure to check out this Wildly romantic bohemian elopement shoot on a small Greek Island.
Paris wedding photographer PASCAL VO is a valued member of our vendor guide. Pascal is lucky to live in beautiful Paris, the capital of romanticism and a huge source of inspiration for him. He tells us, "When I photographed my first wedding, I immediately understood that I was in the right place. After eight years and over 150 weddings around the world, I'm still in love with my job. Meeting adorable couples, helping them have a better experience of their marriage and creating incredible memories is really my passion, my mission. My style can be summed up in three words; bright, natural and elegant. If my work interests you, I would be delighted to meet you in Paris and talk about your wedding over a good coffee and French cakes." You can see more of his portfolio here.