Kris & Sabine initially had a big wedding planned with themselves and their guests all flying to South Africa from the States, however they plans changed due to the pandemic, so they opted for a small intimate wedding with their closest friends and family. Cape Town wedding photographer LIZELLE GOUSSARD was going to be heavily pregnant at the time of the wedding but nothing was going to stop her from photographing this beautifully planned wedding. However her baby had other plans and arrived early which then saw her capturing their special day a mere TEN Days after giving birth via cesarean section. What an absolute legend!
Lizelle tells us, "Sabine and I talked all things wedding for months! We shared ideas and sent images back and forth, and had several skype dates. By the time the wedding came we were like long lost friends! I put her in touch with Wedding stationery designer PAPIER HANDMADE for her stationery, and she created the most beautiful paper goods to suit the day. She never disappoints!"
WHAT WAS THE INSPIRATION BEHIND YOUR WEDDING STYLE? We wanted our wedding to feel soft, romantic, and timeless. We were heavily inspired by the beauty and colours of the South African winelands in the summertime. It was an intimate event with only our closest family and friends.
WHY DID YOU CHOOSE THIS LOCATION? My mother's side of the family is from South Africa and I grew up visiting frequently, so it's an incredibly special place to me. Kris loves to surf, so when we met I knew I had to bring him and he fell in love with it as well.
HOW DID YOU MEET? We met in Charleston, South Carolina where we currently live. I'm originally from New York and moved to Charleston to attend college. Kris moved from Florida to Charleston to work for Boeing. We met, moved to the beach, adopted a cat, and never left.
TELL US ABOUT YOUR PROPOSAL: I once told Kris if we ever got engaged I wanted him to propose in Stellenbosch, where my mom was born. In December of 2019, several years after I had mentioned that to him, we took a trip to South Africa to see my family and spend some time in wine country. It was Kris's second time visiting South Africa with me. The family of one of Kris's closest childhood friends happens to have a wine farm in Stellenbosch called Remhoogte Wine Estate. We decided to visit, and after a wine tasting we took a walk. Kris proposed to me on the mountainside overlooking a valley of zebras and vineyards. My family had secretly trailed behind us and was able to take some pictures from afar.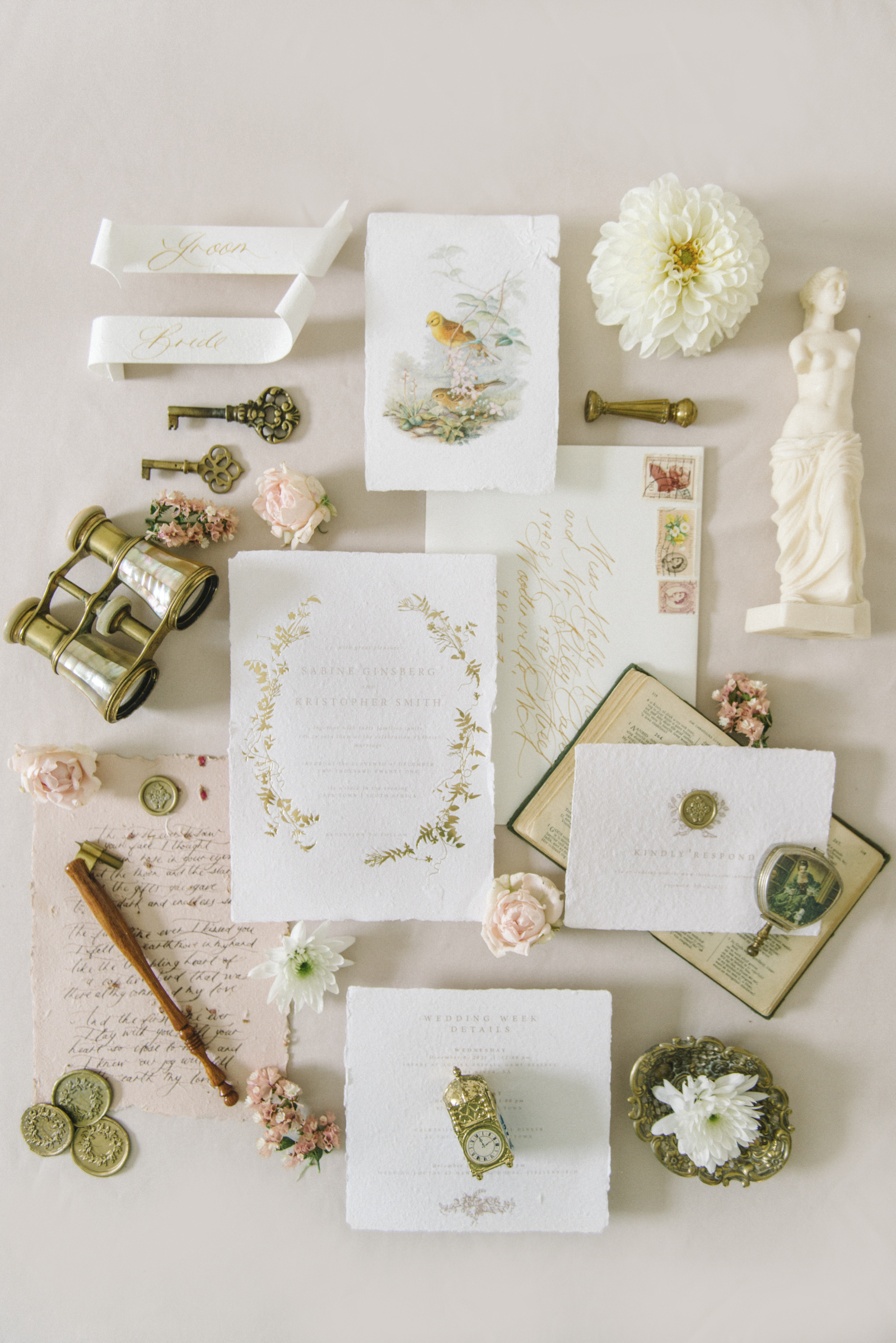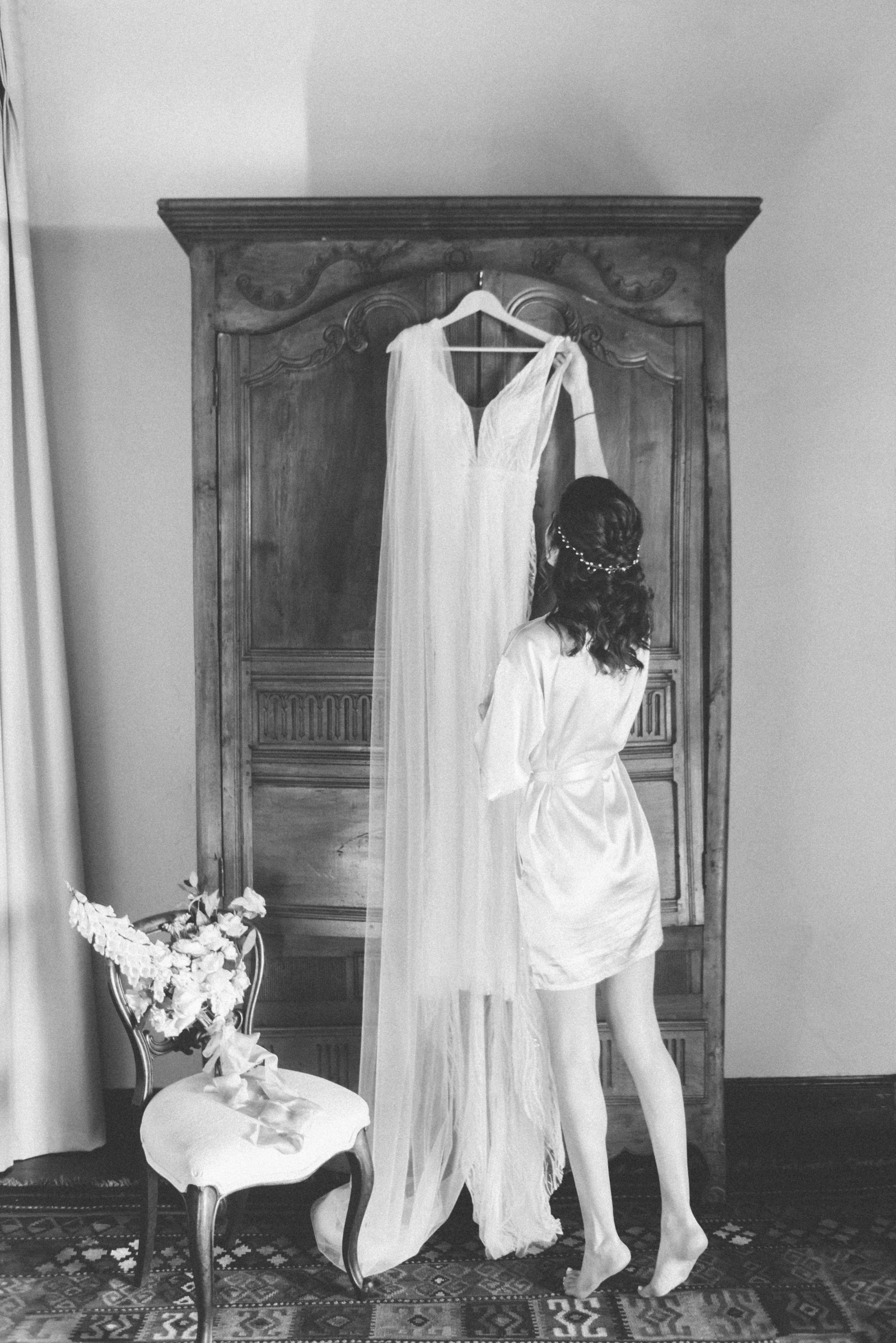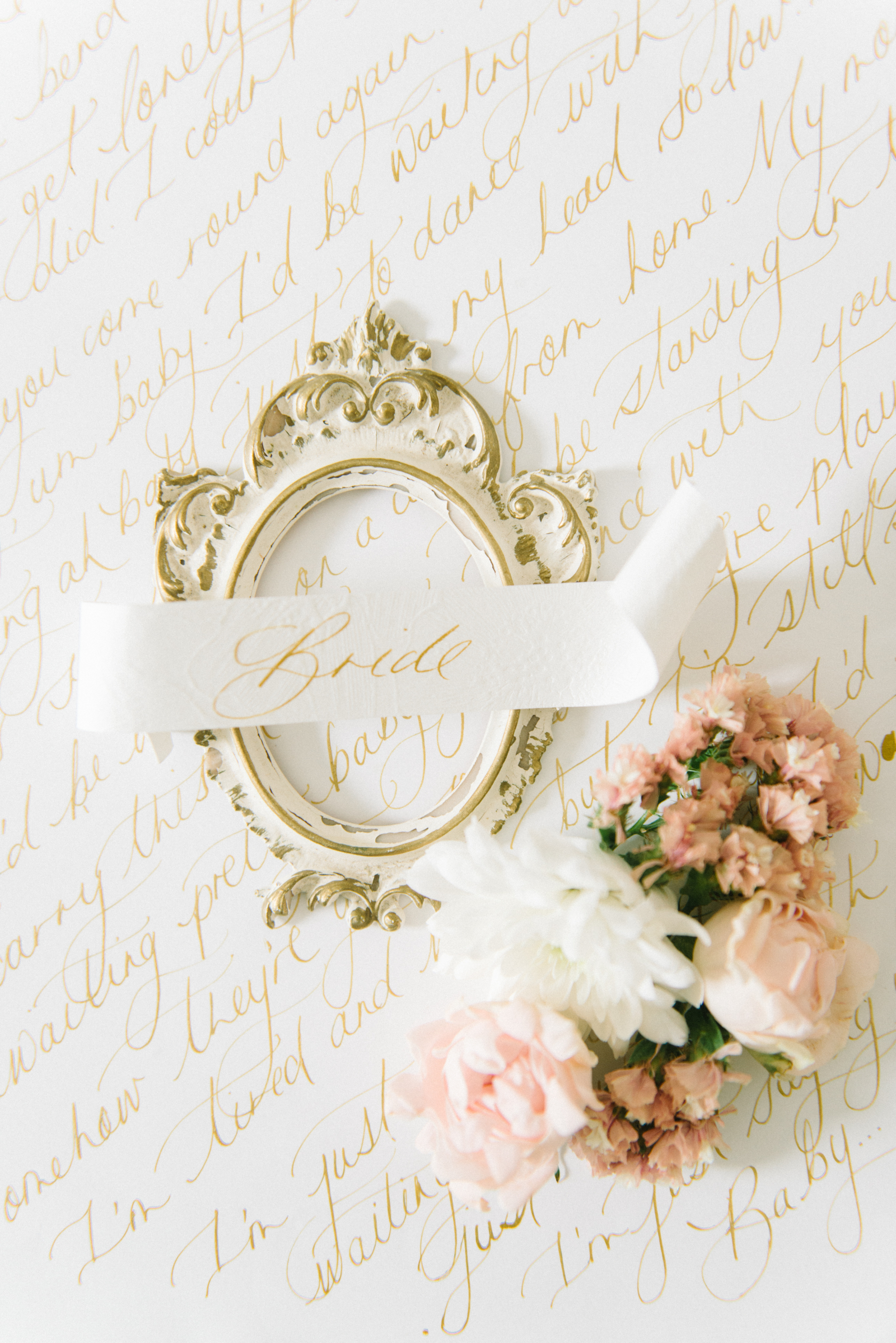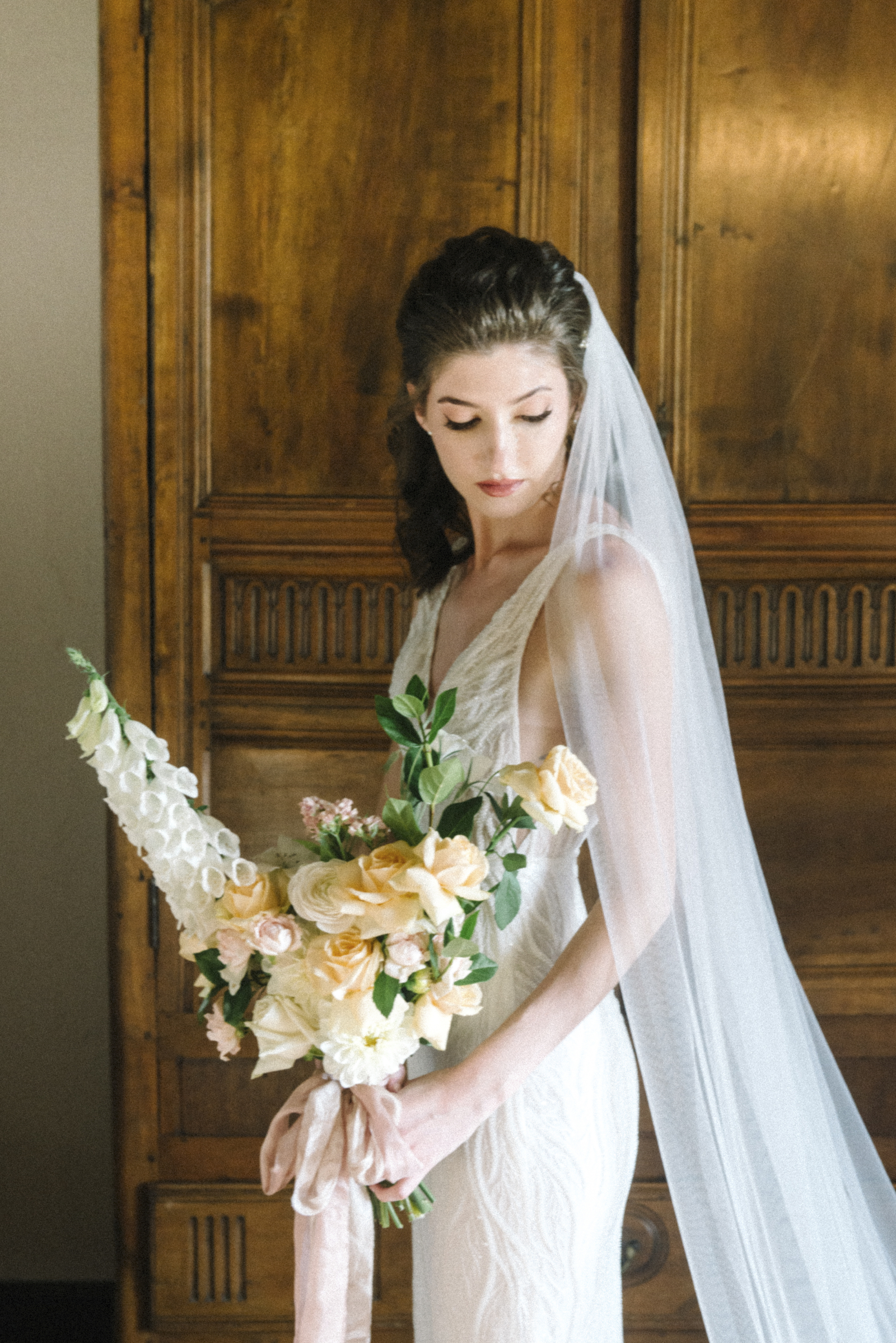 TELL US ABOUT FINDING YOUR WEDDING DRESS/ATTIRE: I got my dress from Lovely Bride in Charleston, SC and it was by Made with Love Bridal. It was a stunning fully beaded, sheath-style gown.
DESCRIBE YOUR WEDDING FLOWERS: They were beautiful! I wanted a bouquet full of light summer colours- pastel pink, yellow, peach, cream, and white. I gave my florist creative freedom and they were absolutely perfect.

FAVOURITE DETAIL OF THE DAY: It's very hard to choose. One of our favourites was the gourmet Braai we had for dinner. The Braai is a traditional South African meal with unique flavours and a method of cooking over an open wood fire. It's very special to me and something I was excited to share with Kris when we met. Kris and I both decided it was something we wanted to share with our closest friends. Our stationery was also a stunning detail that I definitely cannot overlook. Anika perfectly emulated the tone and mood of our wedding using handmade paper, gold leaf, wax seals, and light colours.
WHAT ADVICE WOULD YOU GIVE OUT TO A COUPLE PLANNING THEIR WEDDING? Hire a planner, especially for a destination wedding! We could not have done it without our planner NICCI. I would also tell a couple to truly focus on what is most important to them, and try not to be too influenced by the opinions of others. Ultimately, it is a day to celebrate your love as a couple and it should be exactly the way you want it to be. However, don't sweat the small stuff or get hung up on perfection and minuscule details. Planning a destination wedding during covid was difficult and many things didn't go as planned, but the day and trip ended up being beautiful and incredible nonetheless!
MOST MEMORABLE MOMENT? The intimate dinner and speeches with our closest family and friends, both from the US and South Africa. Most of our guests had to travel very far to be with us and it was so special to have everyone together in a beautiful place that means so much to us.
WHAT ASPECT OF THE WEDDING WAS THE MOST IMPORTANT TO YOU BOTH? The photography was the most important detail to us. These are the moments that will live on forever. Our photographer, LIZELLE, had just had a baby a few days prior and still managed to come and deliver absolutely breathtaking photographs. She's a rockstar!
ANY OTHER DETAILS THAT HELP TELL THE STORY OF YOUR DAY? We arranged two weeks of fun events for our family and friends from the US so we could share our favourite parts of the Western Cape. The first week we stayed in Cape Town, and the second week we stayed about 45 minutes away in wine country. Some highlights included a safari, hiking, surfing, exploring Kirstenbosch botanical Gardens, and wine tastings.
TELL US A LITTLE ABOUT YOUR HONEYMOON: Instead of a traditional honeymoon, we stayed in South Africa for six weeks total. The week prior and the week directly after the wedding were spent with our friends and family. The two of us spent the last four weeks together on a road trip up and down the coast, as well as inland to the desert canyons to spend a few days off-grid.
A huge thank you to Cape Town wedding photographer LIZELLE GOUSSARD for sharing this utterly stunning wedding with us. Lizelle has a love for cultures and exploring remote locations all over the world and its this that inspires much of her wedding photography. Make sure you check out this Romantic & feminine wedding shoot with charming French flair and you can see more of her work in her portfolio here.
Wedding stationery designer PAPIER HANDMADE is a valued member of our vendor guide. Owner Anika creates beautiful fine art paper and styling goods with recycled paper and to ensure that soft, rich cotton feel, they add… nothing. Their paper is 100% suitable for both printing and other techniques like letterpress and foil stamping and also suitable for calligraphy and non-oil based paints. Paper is not our only ability, and we offer an incredible and exciting journey of designing. We focus on Branding and Custom Wedding Stationery. Check out more of Anika's beautiful creations in her portfolio here or in this English Cottage Micro Wedding Inspiration.