Today we have our third feature from the workshop New York wedding photographer SOPHIE KAYE held in Paris... and each one seems to be more gorgeous than the previous if that's possible. With impeccable styling by EAST MADE EVENT CO., a stunning gown by MARCHESA and the prettiest blooms by TRILLE FLORAL it's the perfect recipe for Parisian romance. Incredible paper goods by SHASTA BELL CALLIGRAPHY fit the overall surroundings and look - stationery plays such an important connection to the event!
"The gardens of Versailles have inspired centuries of art, writing, and fashion - as well as history, both romantic & somber. We decided to pay homage to that through our French bride & groom editorial shoot. Set against the backdrop of Marie Antoinette's chateau, the Petit Trianon, we pulled in references that would hopefully be reminiscent of a summer romance at Versailles. Details were intentional - our bride's hair was drawn up in a 17th century inspired up-do with loose curls and a delicate blue ribbon. The off-the-shoulder Marchesa gown was made of antique inspired lace which we paired with a lush pastel toned bouquet. Our bride and groom wandered the same gardens that France's king and queen once wandered, beneath heavy spring roses and swaying trees."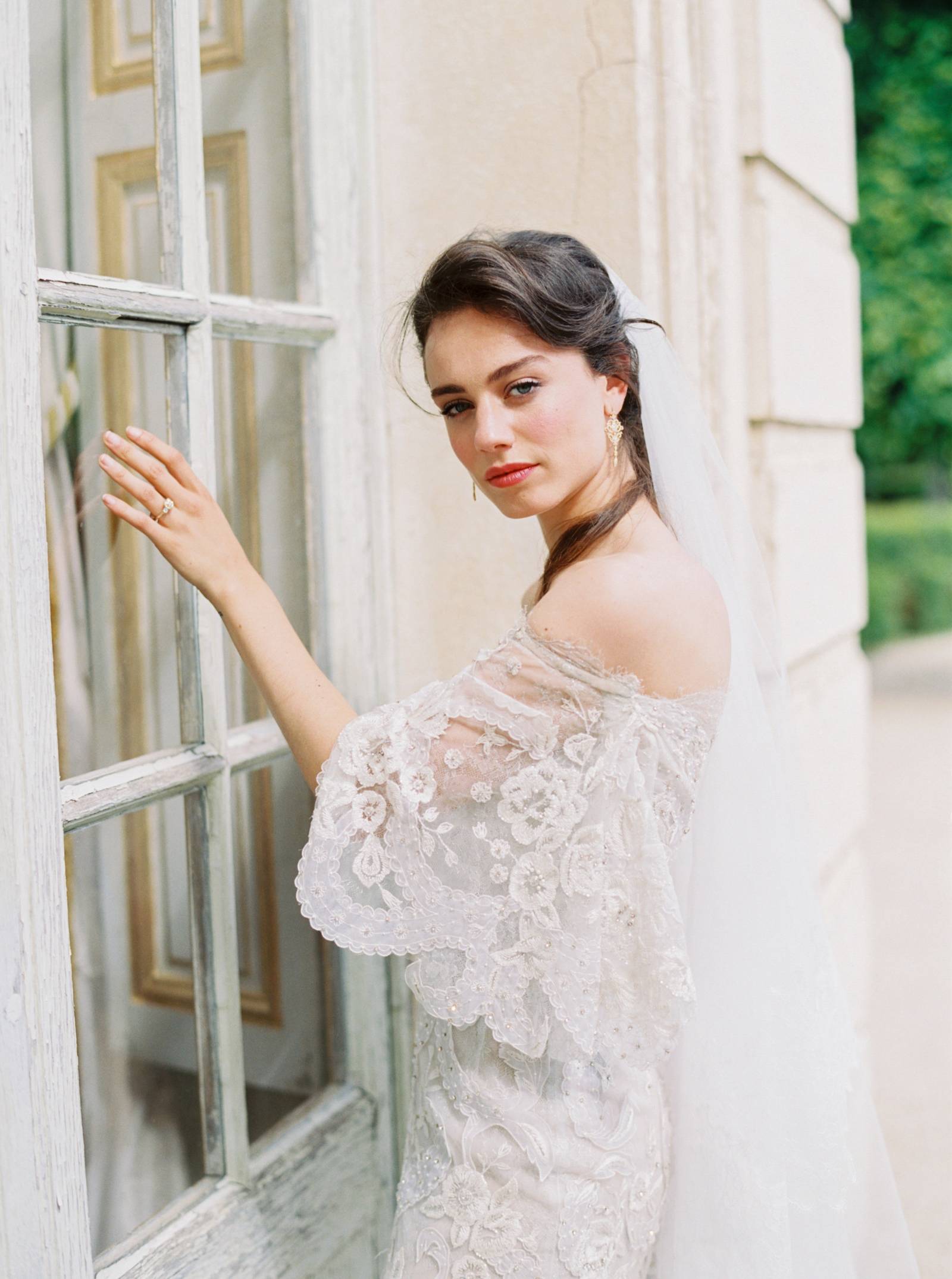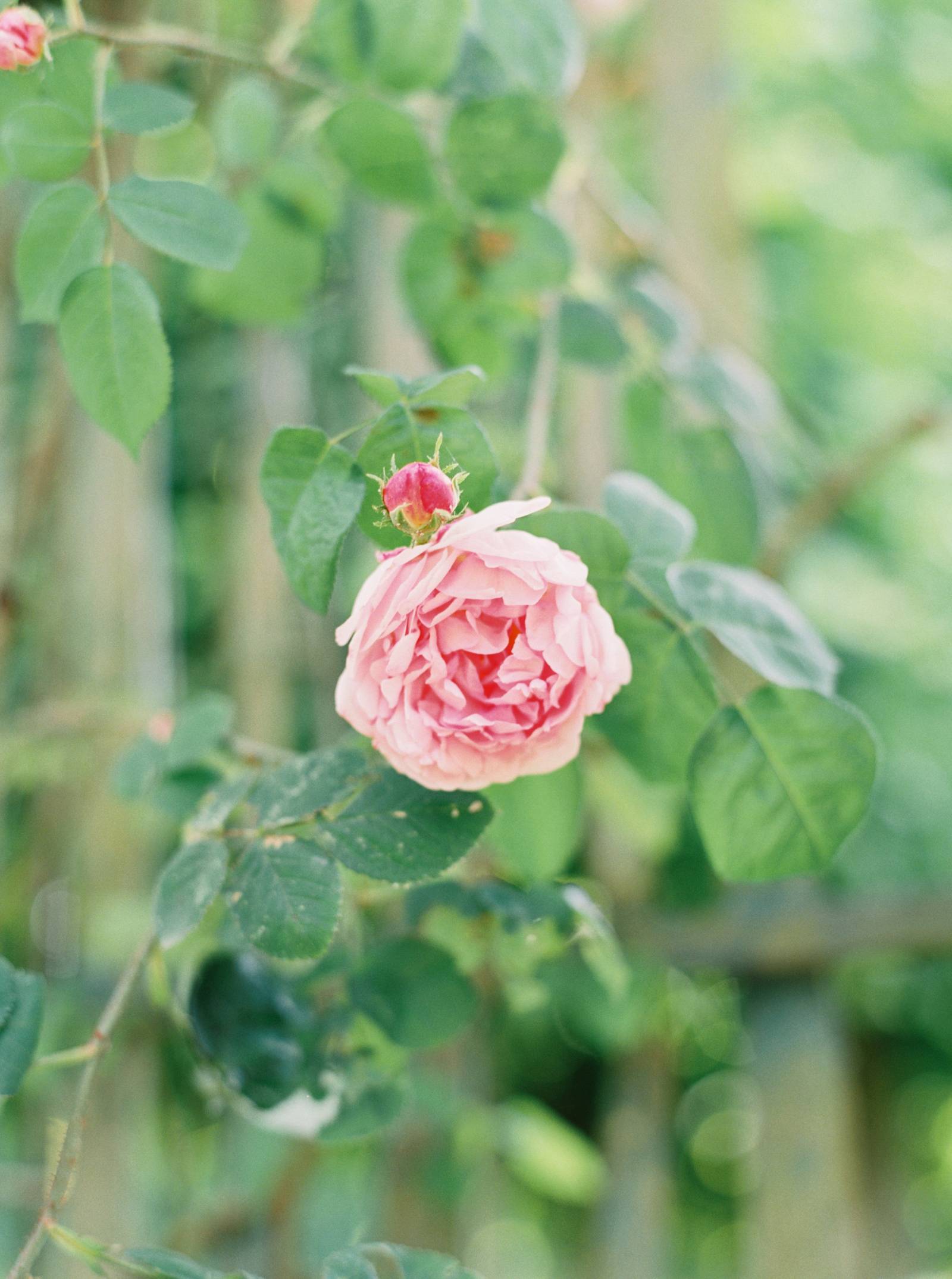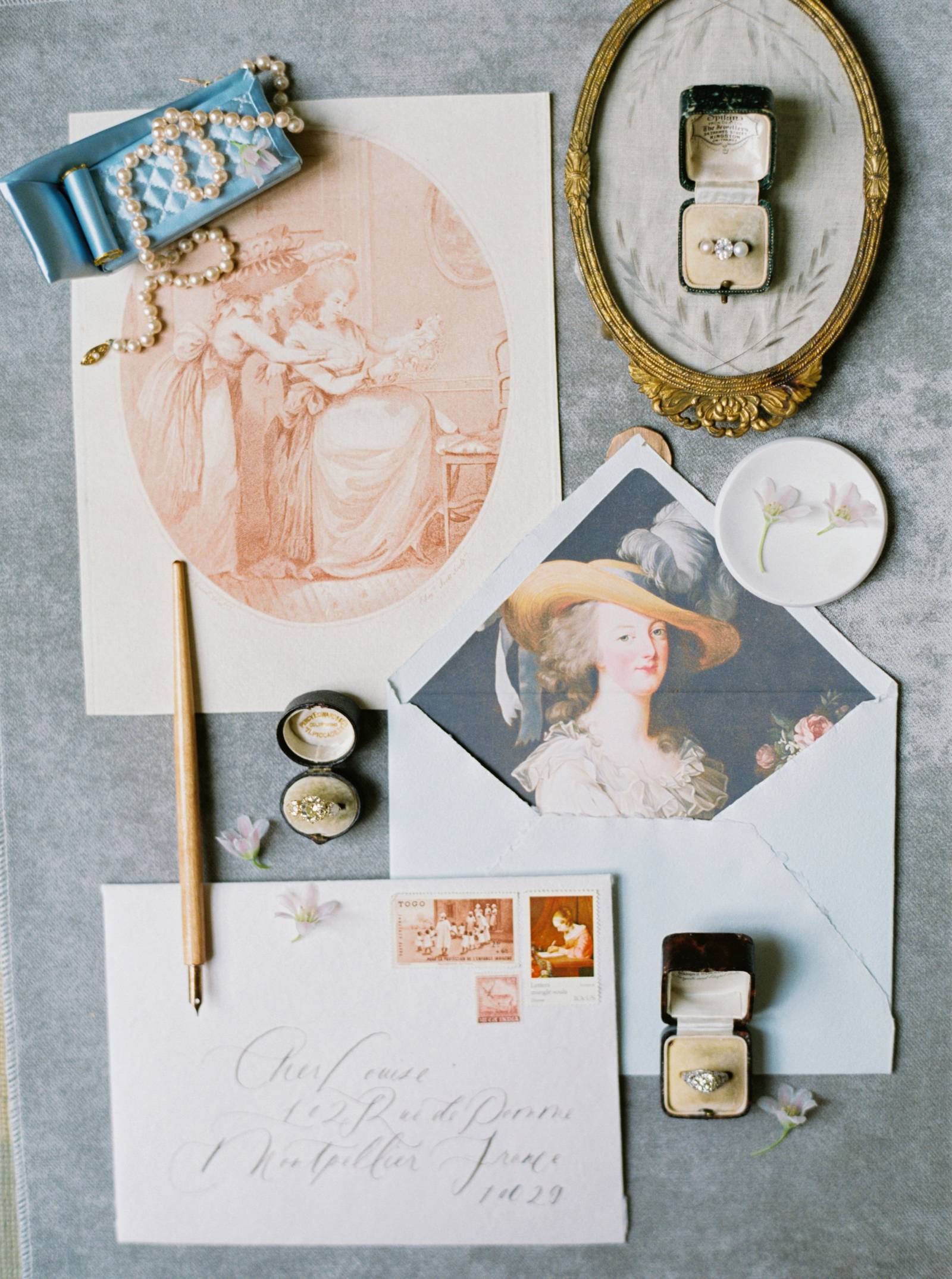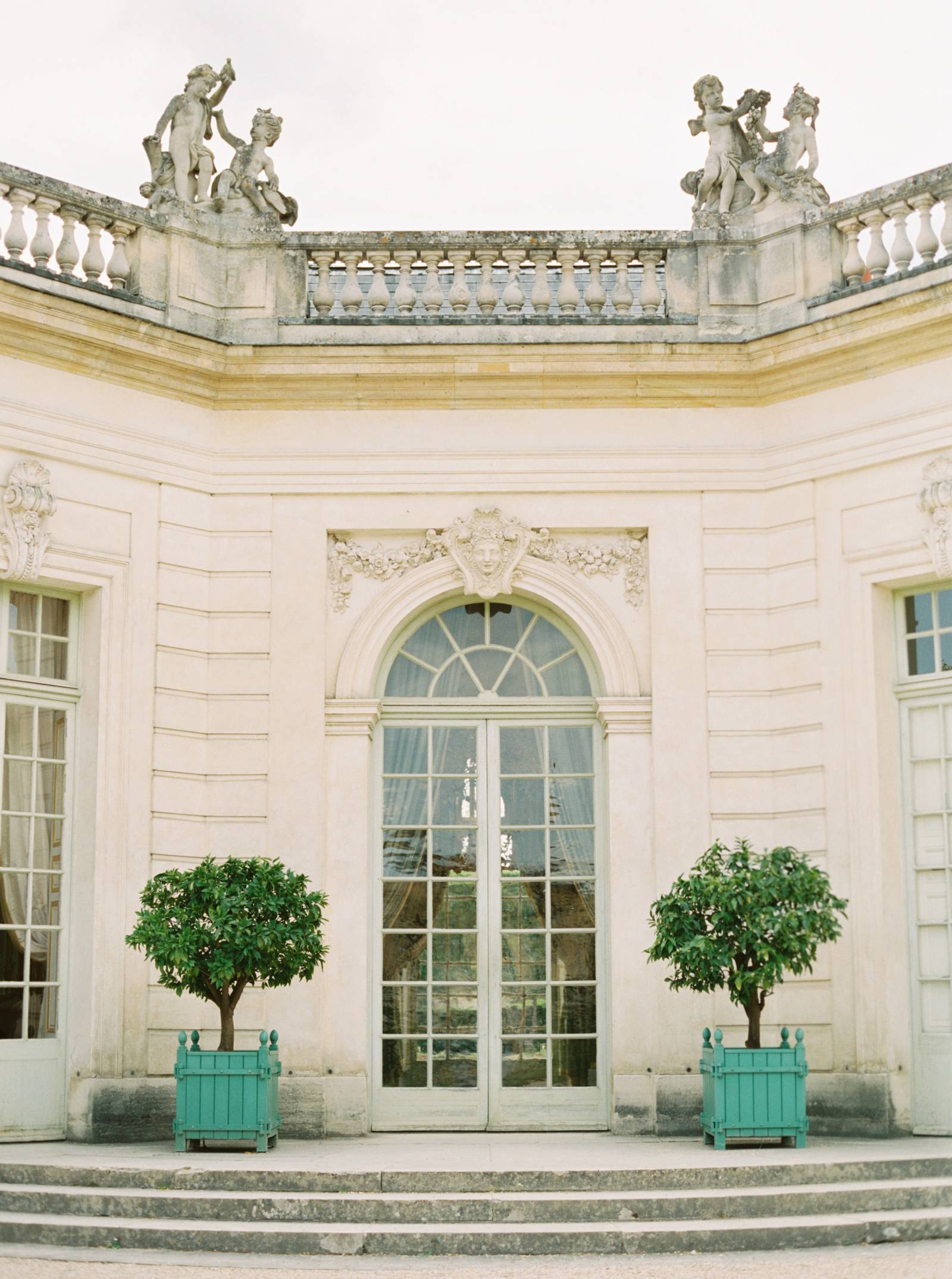 A huge thanks to New York wedding photographer SOPHIE KAYE for sharing this stunning Parisian wedding inspiration with us. As a master of capturing the most romantic and feminine of images we highly recommend Sophie if you're on the lookout for a New York wedding photographer. Sophie says, "I am a huge fan of couples intensely in love, who care most of all about the experience of their wedding day and spending it with family and friends. Having an intimate wedding in central park surrounded by the ones you love? That sounds right up my alley. Eloping to Rome to say your vows on a hillside in the middle of some ruins? Yeah, that too. Of course we'll get beautiful photos of you and your bridal party, and I won't miss your cake cutting. But I for sure won't be passing up photos of you and your new husband sneaking away to watch the sunset or your dad crying during your first dance." You can see more of Sophie's work in our Vendor Guide here.
You'll want to check out this Playful couples boudoir session in a Parisian apartment by Sophie as well.