We are ending off the week with this beautiful downtown micro-wedding inspiration from Indiana wedding photographer ARIELLE PETERS. Arielle has been hosting photographers for a two-day in person workshop for the past few years and the shoot this year took place in THE LASALLE EVENT CENTRE in South Bend, Indiana. With a stunning white ballroom feel the intimacy served them well and it was the perfect backdrop for this modern shoot.
Stylist STEPHANIE ABBITT kept everything soft and romantic with a focus on florals - by LB FLORISTRY - and as much natural light as possible. "Although everything was pretty much neutral, we wanted to add in hints of blues with the cake and some florals along with the backdrop from the rental company." MADDIE LAIDIG DESIGNS created the pretty paper goods which complemented the colour palette and florals perfectly.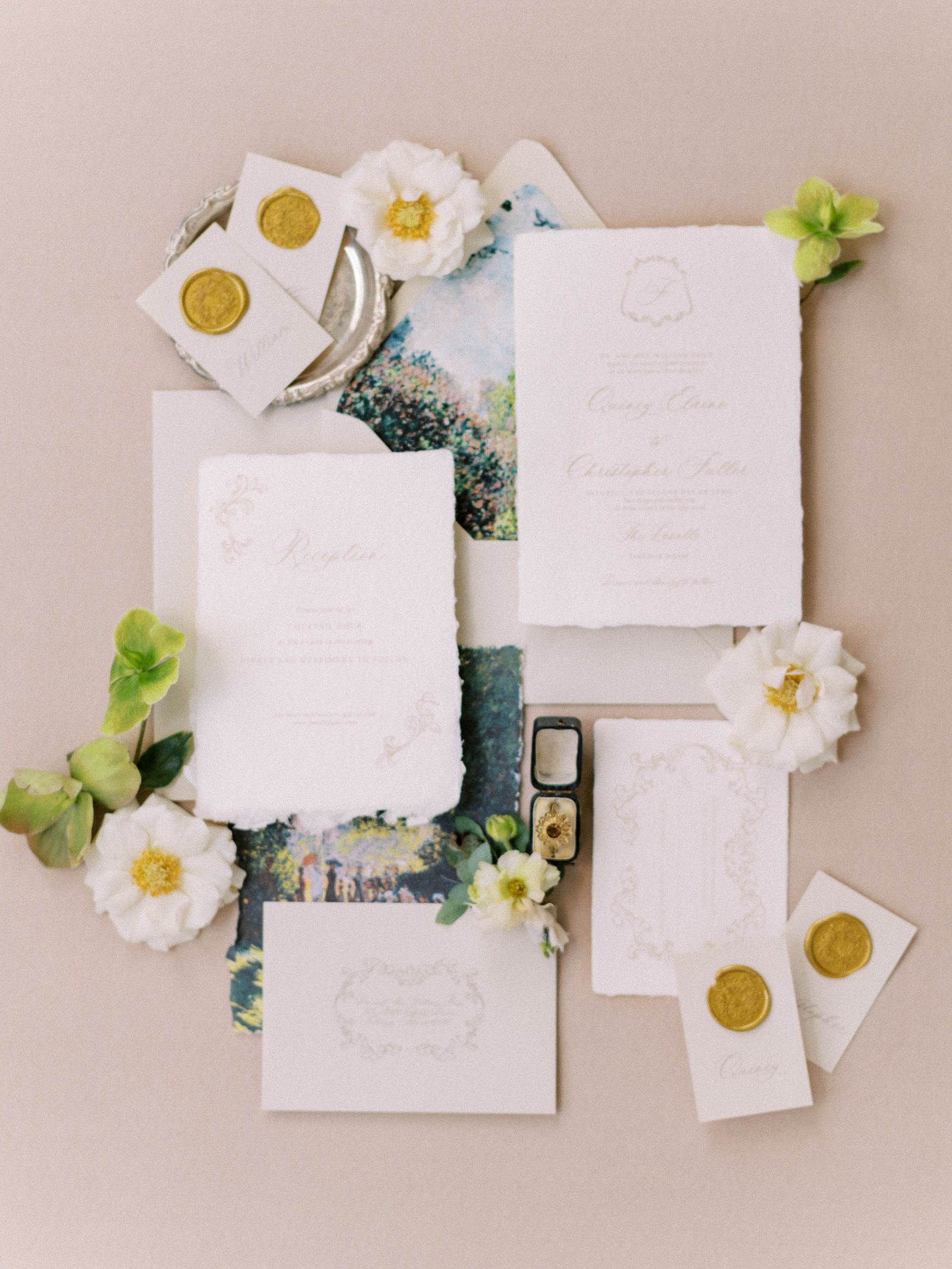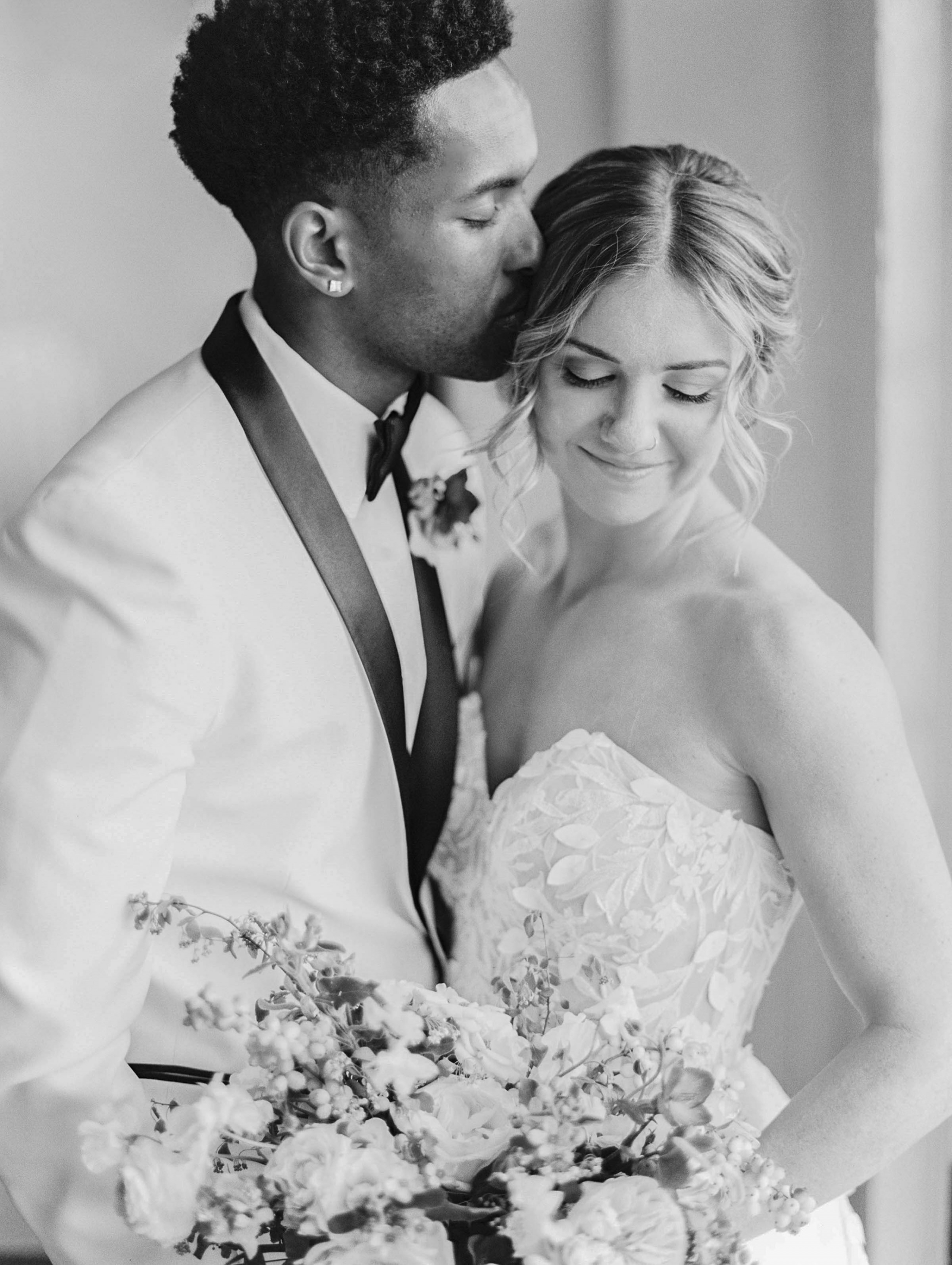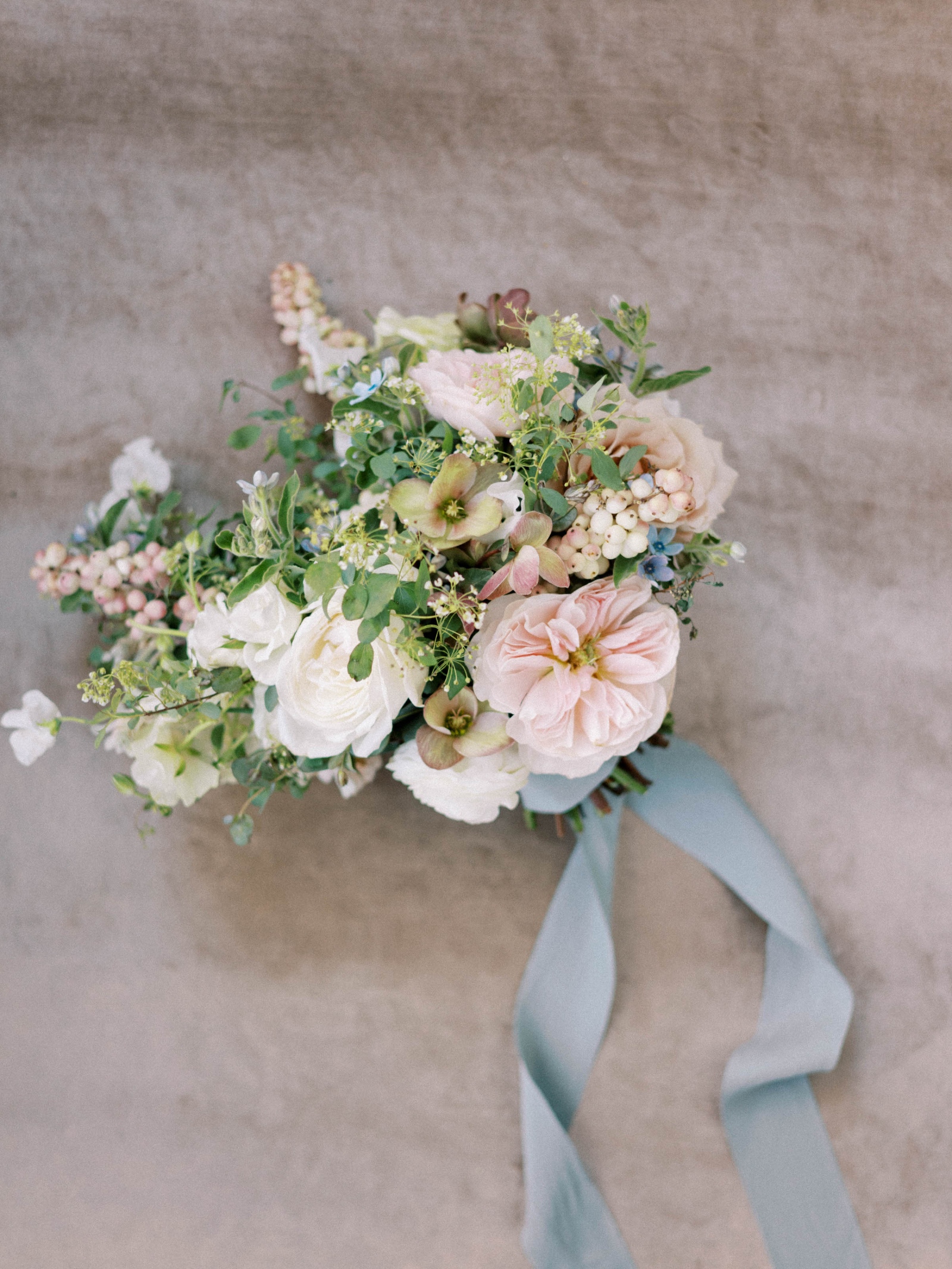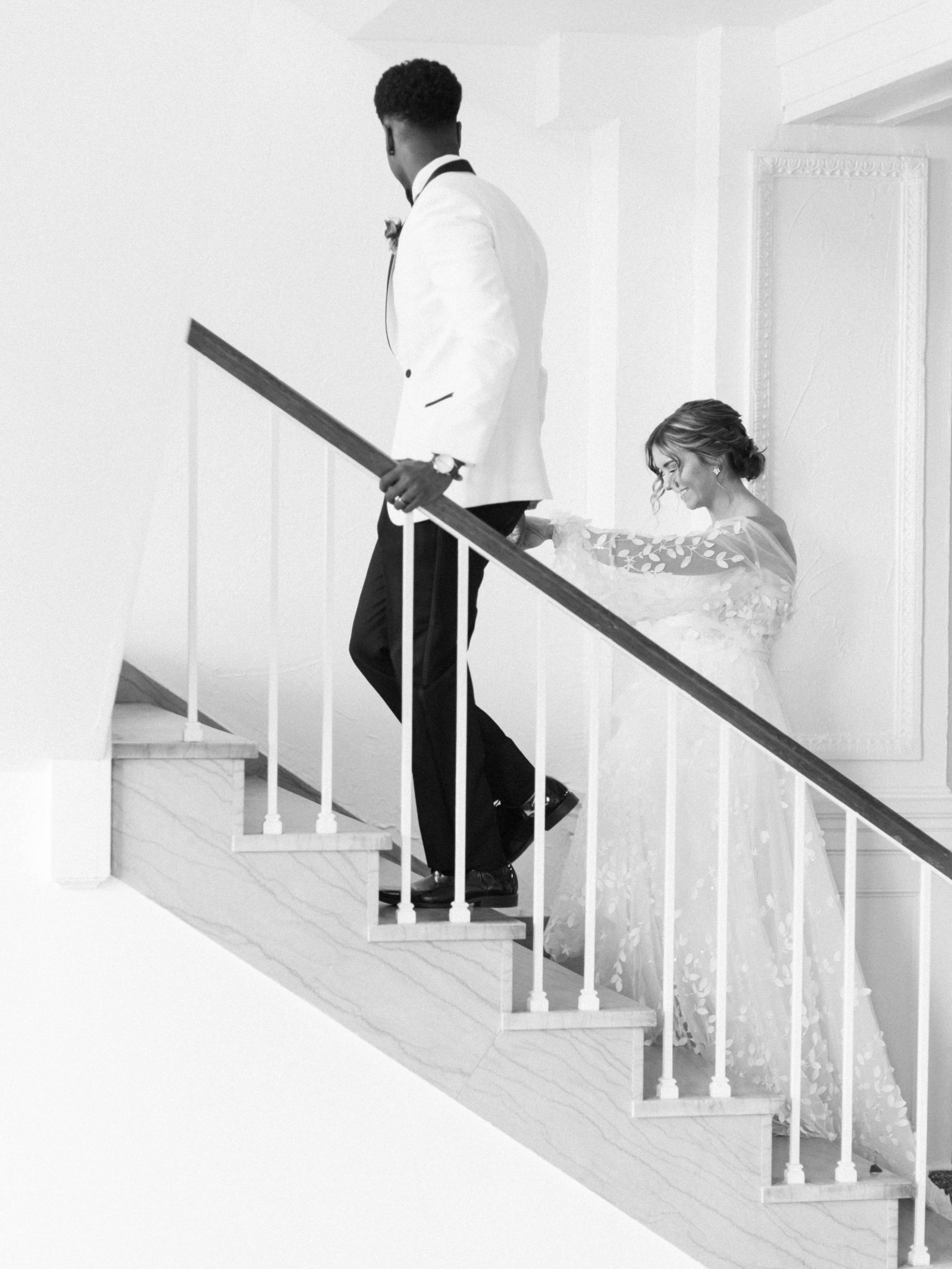 A big thank you to Indiana wedding photographer ARIELLE PETERS for sharing this stunning inspiration with us. Based out of Northern Indiana Arielle's main focus for her photography is to make sure someday when your grandchildren are looking at your wedding album, that they can sense the love and excitement you both had on your day. She tells us, "So it's important to me to make your photos timeless and classic, while showcasing your joy to be marrying your best friend! One of the ways we'll achieve this is by creating a good relationship leading up to your wedding. Through a consultation and then engagement shoot, we'll be able to get to know each other so that at your wedding I'm able to come in as a friend celebrating with you both. I value our relationship and love continuing it even after the wedding is over!" See more of her portfolio here.