This project was born from a beautiful friendship between Swiss wedding photographer GÉRALDINE LEBLANC and Paris wedding photographer PASCAL VO and a common sensitivity for elegance and romanticism. Paris was the ideal location for this shoot because its architecture totally matches the spirit the creative team - including stunning florals by FLORAISON PARIS - were looking for. Between its architecture, its monuments and its historic places, Paris is the French capital of love.
The story goes: "Chloé is a young woman who lives in Paris. She embodies French elegance with all her softness and sensitivity. We chose to shoot with film to bring more softness and authenticity to our images. We assembled a team of talented designers including Akiko from FLORAISON PARIS for her magnificent modern floral arrangements full of sweetness and Liyoung (MODERN BRIDE PARIS) for the beauty treatment that has illuminated Chloé in an elegant way. Two different dresses were used for more poetry. RARA AVIS and MADE BRIDE dresses were chosen for their classicism, elegance and timelessness to create inspirational images for who doesn't want a white traditional dress."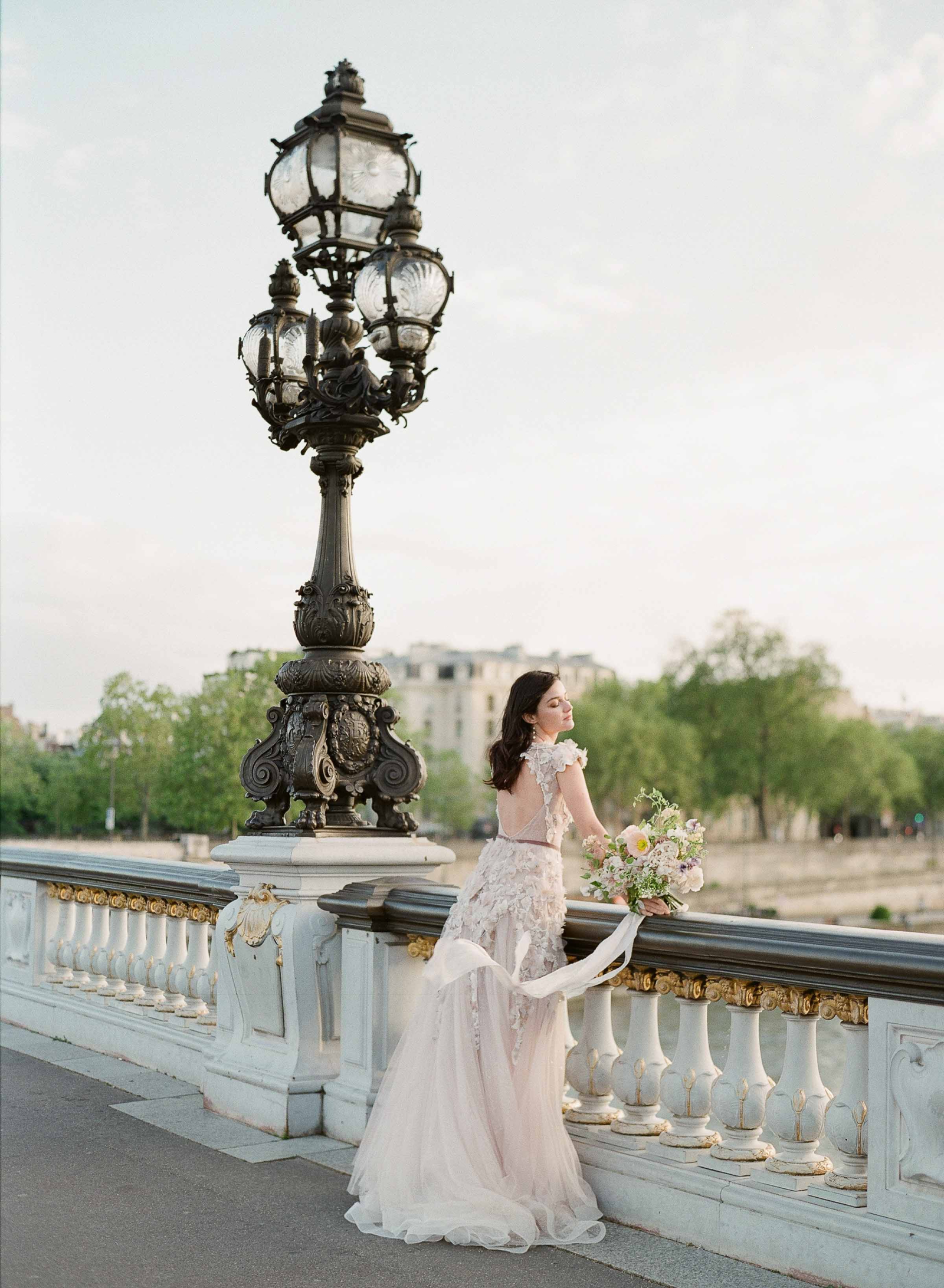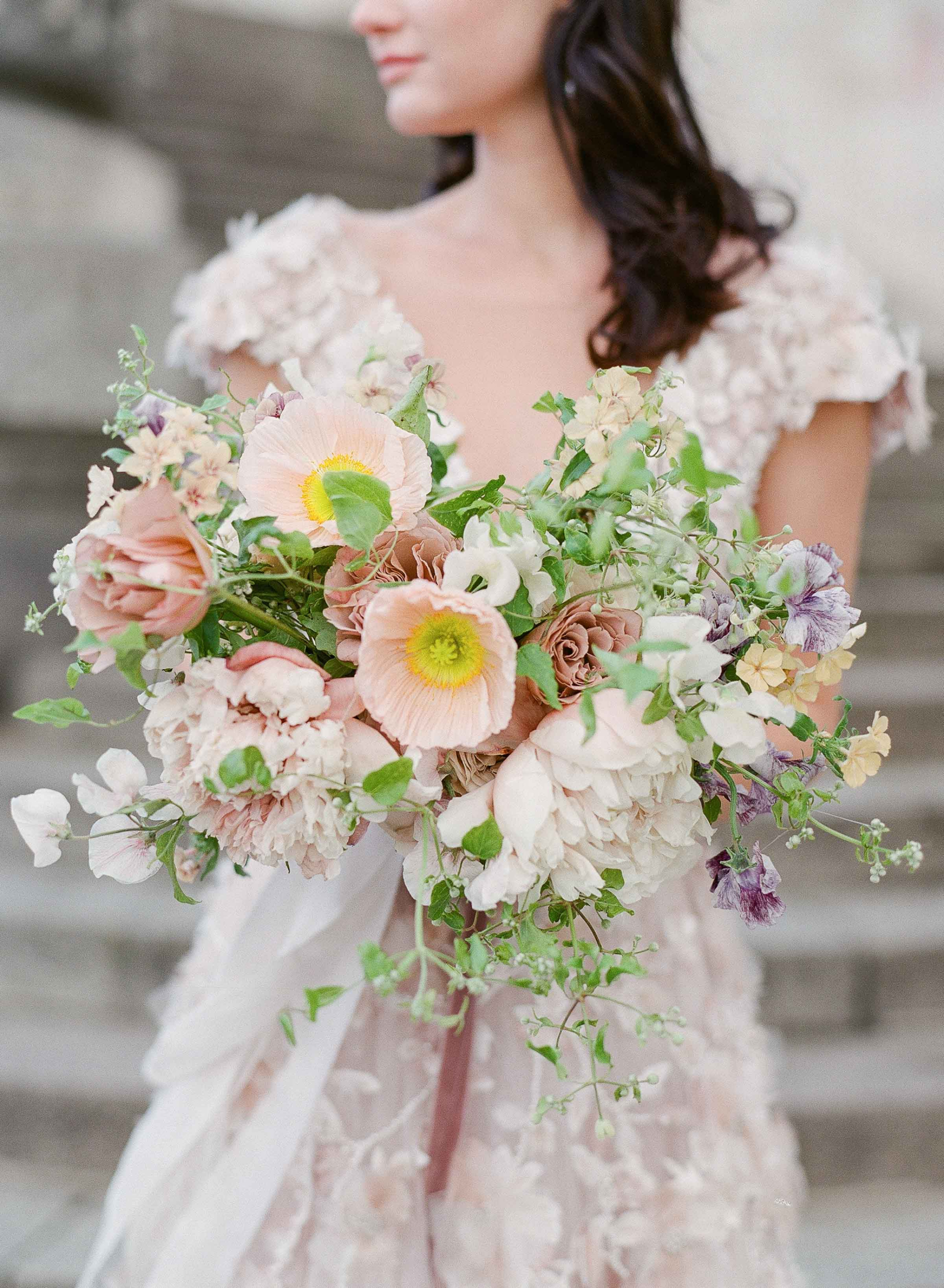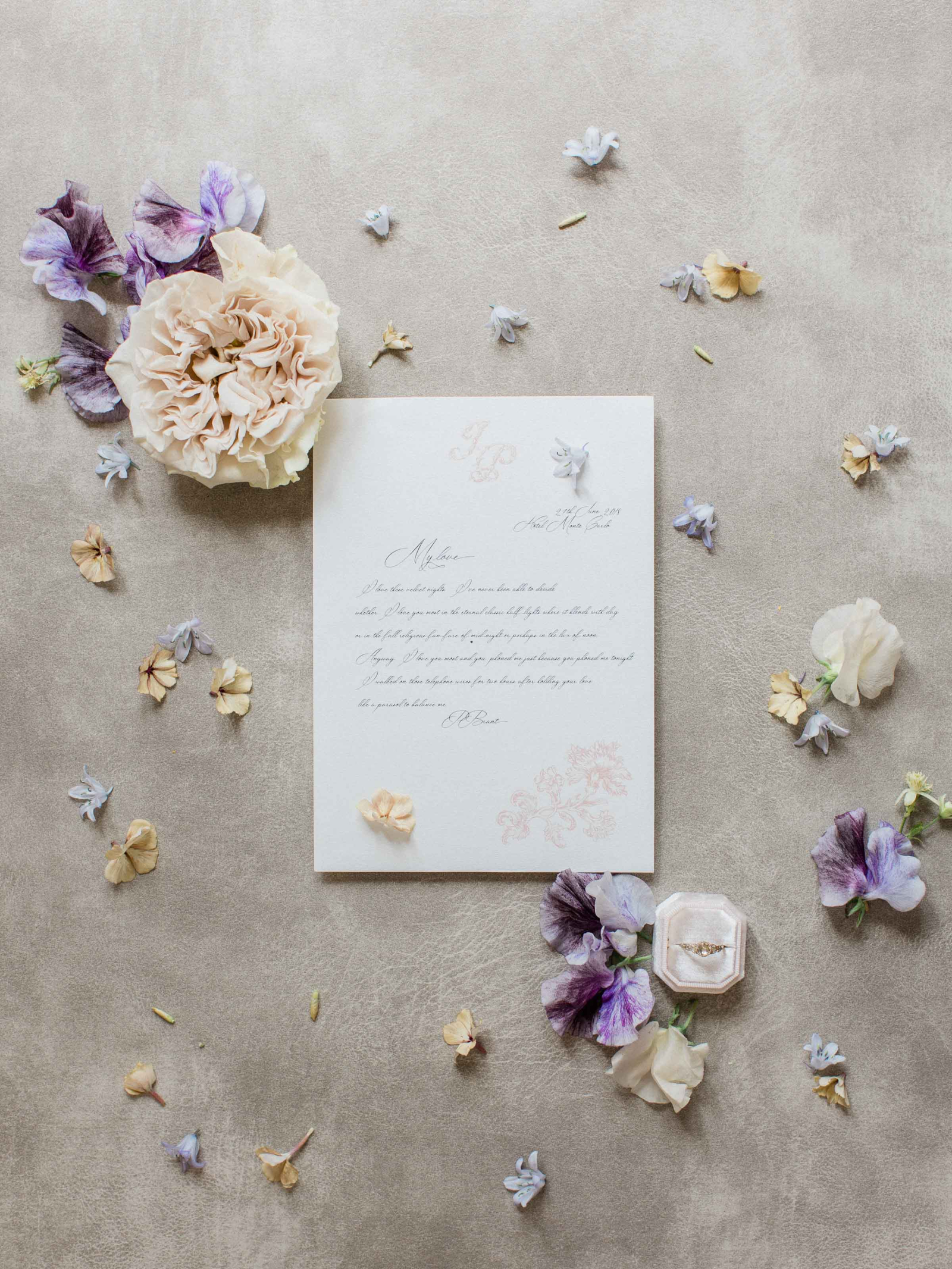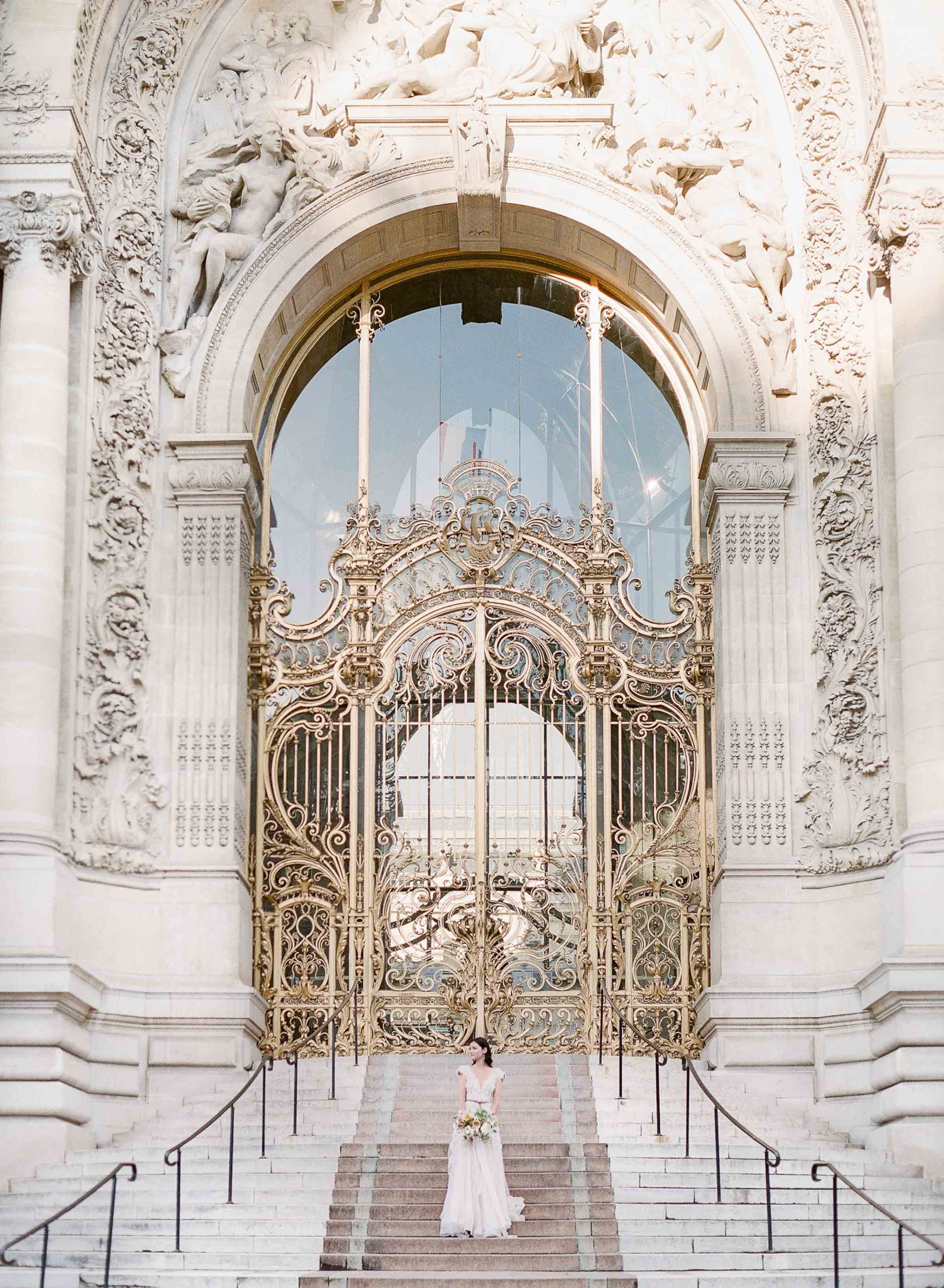 A huge thank you to Paris wedding photographer PASCAL VO for sharing this stunning inspiration with us. Pascal is lucky to live in beautiful Paris, the capital of romanticism and a huge source of inspiration for him. He tells us, "When I photographed my first wedding, I immediately understood that I was in the right place. After eight years and over 150 weddings around the world, I'm still in love with my job. Meeting adorable couples, helping them have a better experience of their marriage and creating incredible memories is really my passion, my mission. My style can be summed up in three words; bright, natural and elegant. If my work interests you, I would be delighted to meet you in Paris and talk about your wedding over a good coffee and French cakes." You can see more of his portfolio here.
Swiss wedding photographer GÉRALDINE LEBLANC is a valued member of our vendor guide. Based in Zurich, Switzerland, Geraldine is a hybrid photographer who's work is a balance between fine art aesthetic and a story telling approach. "I love creating beautiful images while capturing movements, raws emotions and documenting authentic moments with a special attention for details. My favourite weddings are unconventional, intimate and take place in amazing outdoor locations. You can see more of her portfolio in our vendor collective and be sure to check out this Wildly romantic bohemian elopement shoot on a small Greek Island.