Rebecca & Zach knew right from the start of their wedding planning that they didn't want anything too formal. They preferred the idea of it feeling like a fun dinner party so they focused on the band and the bar knowing that if those elements were amazing, it would set them up for a fantastic evening. Their venue of EL CHORRO is quintessential Arizona and was sure to impress their out of town guests with it's incredible mountain views and desert landscape. Arizona wedding photographer ELYSE HALL was there to capture these beautiful images of their day.
The gorgeous bride tells us, "As far as décor, I really only used one point of reference, Kristen O'Neill's wedding, which I had seen in Vogue. I have to say, though, that my mother and our wedding planner GEORGE ABRAMS were the champions of the whole event. They made sure that the evening was exactly as we had envisioned and we would have been completely lost without them!"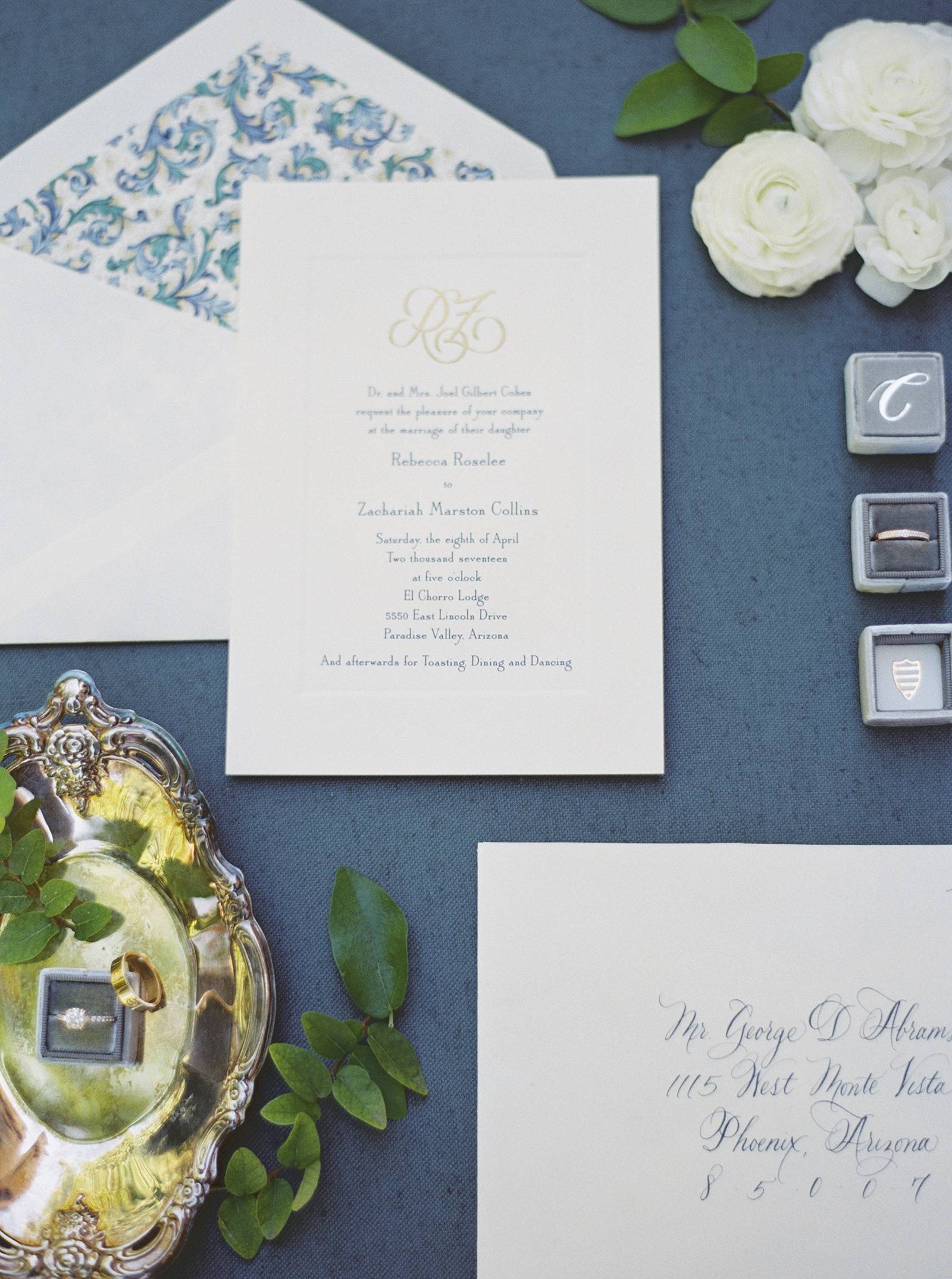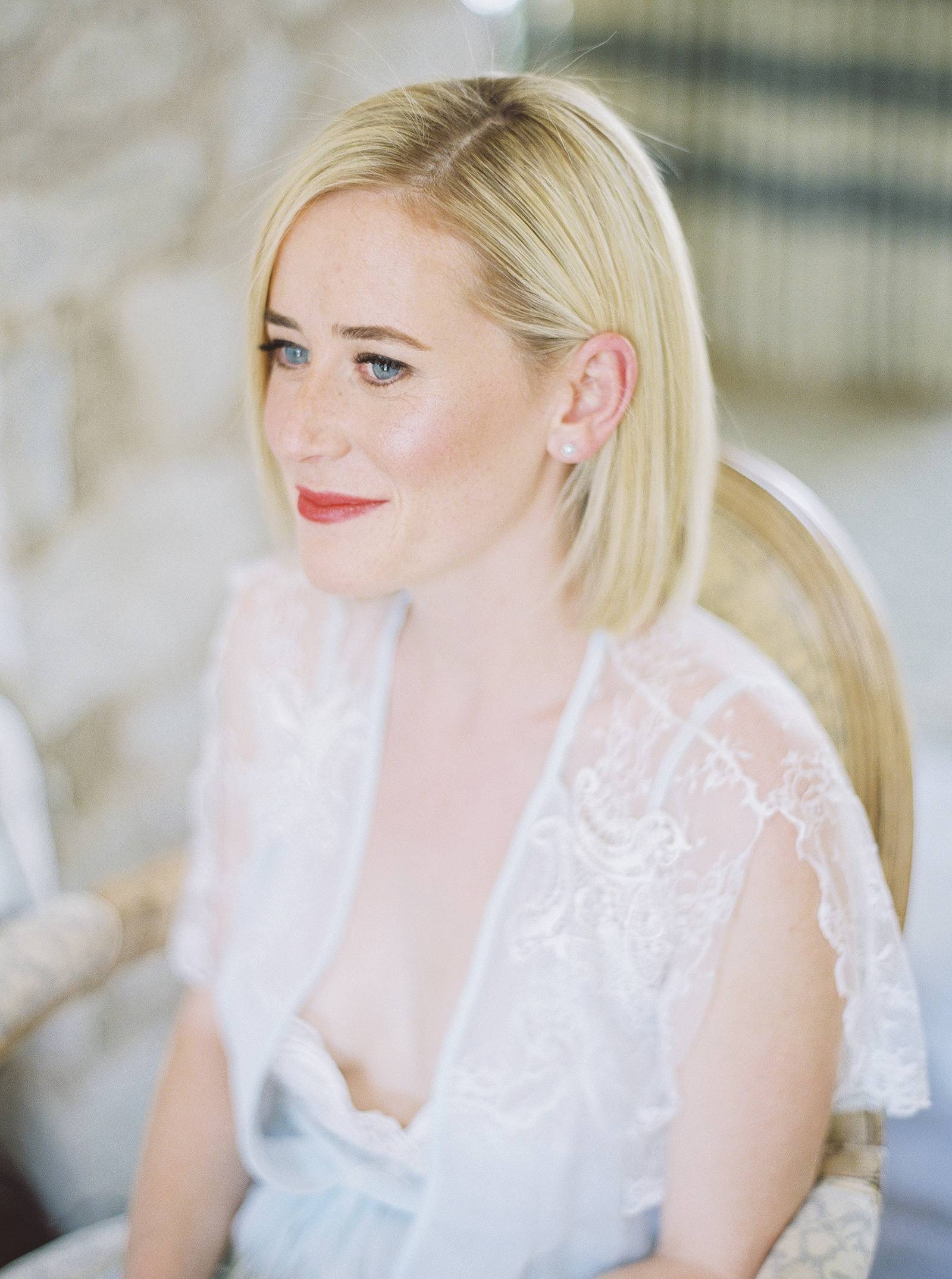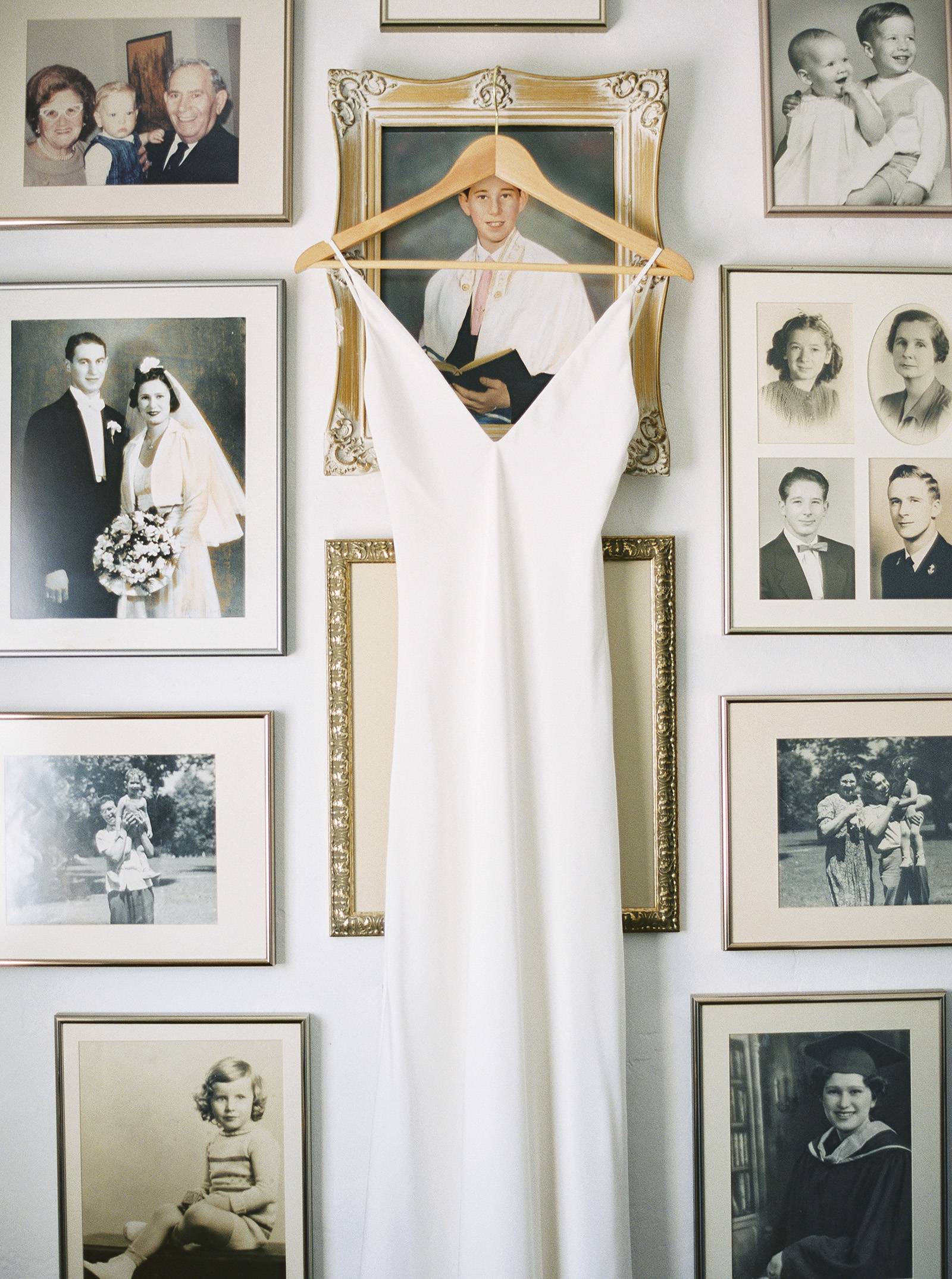 HOW DID YOU MEET? Zach and I met through Charleston Fashion Week. I was a model coordinator and he was a model. I remember when I first saw his application that I said to my coworker "Oh my gosh he is so handsome!", but it wasn't until I found out that he was actually a painter that I knew we needed to meet. After some not-so-subtle social media stalking, he asked me out for a drink over Facebook messenger. When I got home from that first date I immediately woke up my best friend Tayler and told her that he was the man I was going to marry - I just knew!
TELL US ABOUT YOUR PROPOSAL: For our two year anniversary Zach told me we were just going to have a casual night, so I really wasn't expecting much. When I came home from work, though, Zach had set up 20 bouquets of flowers and lit 100 candles and was dressed in a suit. He got down on one knee right then and there (I had barely walked through the door) and proposed. He was so nervous, but it was everything I wanted and more. After some phone calls he took me to our favourite classic steakhouse Durant's where my family was waiting to congratulate us. Champagne, steak, and a proposal are a perfect combo!
TELL US ABOUT FINDING YOUR WEDDING DRESS: I knew right from the get-go that I wanted something very simple (and a little bit sexy) a la Carolyn Bessette-Kennedy. My dear friend Mimi (who actually officiated our ceremony) had turned me on to Grace Loves Laces a couple of months prior, so when they announced a trunk show in Dallas it seemed like a perfect opportunity. My mom, sister, and I loved how helpful the women at the trunk show were and it just made the whole process very easy and fun!
DID YOU HAVE ANY DIY ELEMENTS? My brother-in-law is a fantastic typographer and he came up with the most amazing wedding monogram for us that was used throughout the wedding process. My mother's best friend Priscilla Nicholas made us a beautiful needlepoint pillow for the rings using that featured that same monogram! I will cherish it forever.
DESCRIBE YOUR WEDDING FLOWERS: Lush, simple, and lots of green!


FAVOURITE DETAIL OF THE DAY: I would have to say the various speeches - I can't pick just one! Having our mutual best friend Mimi officiate was unbelievably special, my sister and brother-in-law both gave the most heartfelt speeches, and then we closed out with speeches from our respective best friends Tayler and Jack. Their words meant more to us than anything else and made us feel so loved.
WHAT ADVICE WOULD YOU GIVE OUT TO A COUPLE PLANNING THEIR WEDDING? Enjoy it! The details matter to an extent, but don't let anything as silly as a tablecloth get in the way of enjoying the occasion. On the day, just let go and try to live in the moment as much as possible, because it goes by too quickly!
MOST MEMORABLE MOMENT? The horah! My in-laws had no idea what hit them, but there is nothing more fun than seeing both families come together for such a fun and crazy tradition!
ANY OTHER DETAILS THAT HELP TELL THE STORY OF YOUR DAY? The food at our wedding was delicious, but after all of the stress and excitement, we were so starved! So I have to say my second favourite moment from the evening was when I found myself an hour after the wedding ended sitting on the bed of our wedding suite, eating a cheeseburger, and watching Parks and Recreation with my husband. Right from the get-go married life was pretty ideal J
TELL US A LITTLE ABOUT YOUR HONEYMOON: We jetted off first thing the morning after the wedding and spent an unbelievable week at the Nomade Hotel in Tulum. Fresh seafood, tequila, and white sand is the perfect chaser for a perfect wedding.
IS THERE ANYTHING YOU WOULD CHANGE OR DO DIFFERENTLY? Not a thing. Truly.
Thanks to Arizona wedding photographer ELYSE HALL for sharing this beautiful wedding with us. With a unique style, Elyse's passion for amazing images comes through every time she picks up a camera and we're delighted to have her as part of the MAGNOLIA ROUGE VENDOR GUIDE. You might also want to read this short interview to find our more about her.