There is an undeniable romance about Europe. The texture of the crumbling architecture, the subtle monochromatic neutral palette that surrounds you, the simplicity of day-to-day living, and the softness of nature that you encounter everywhere you go. It is understated glamour at its finest. Feeling especially inspired by Italy and Spain, this creative team constructed an editorial that thoughtfully touched on each of these aesthetics. These elegant images by WHISKERS & WILLOW PHOTOGRAPHY transport us to another world and capture the understated romance between the couple. The bride wears an intricately embellished gown by ANNA CAMPBELL from THE DRESS THEORY.
Stylist Brynn from DANDY & FINE PARTIES tells us, "We bought this old world European romance to life in Balboa Park, San Diego. Already natural in beauty with its simple, yet ornate architecture, we layered in textures of marble, fabric and wood in an array of neutral tones, to reinforce the romance of it all."
Brynn imagined a table setting laid with collected specialty pieces that the bride and groom would keep and pass onto their children as cherished heirlooms. The vintage chippy table and chair set from FOLKLORE RENTALS creates the foundation. A lace tablecloth is set asymmetrically across and topped with a marble tile runner. Pretty china and glassware are adorned with silk ribbon, tied fringed napkins, and each guest receives a vintage photo of the Royal Palace in Madrid, a favoured place of the bride and groom, with their name carefully calligraphed by Clara of EUNLIGRAPHY. Arrangements of soft white florals and delicate greenery, designed by Diamant of BLUE LADDER BOTANY, run the length of the table. Tea light candles are set in sea salt-filled vessels and mixed with tall grey tapers in vintage silver candlesticks.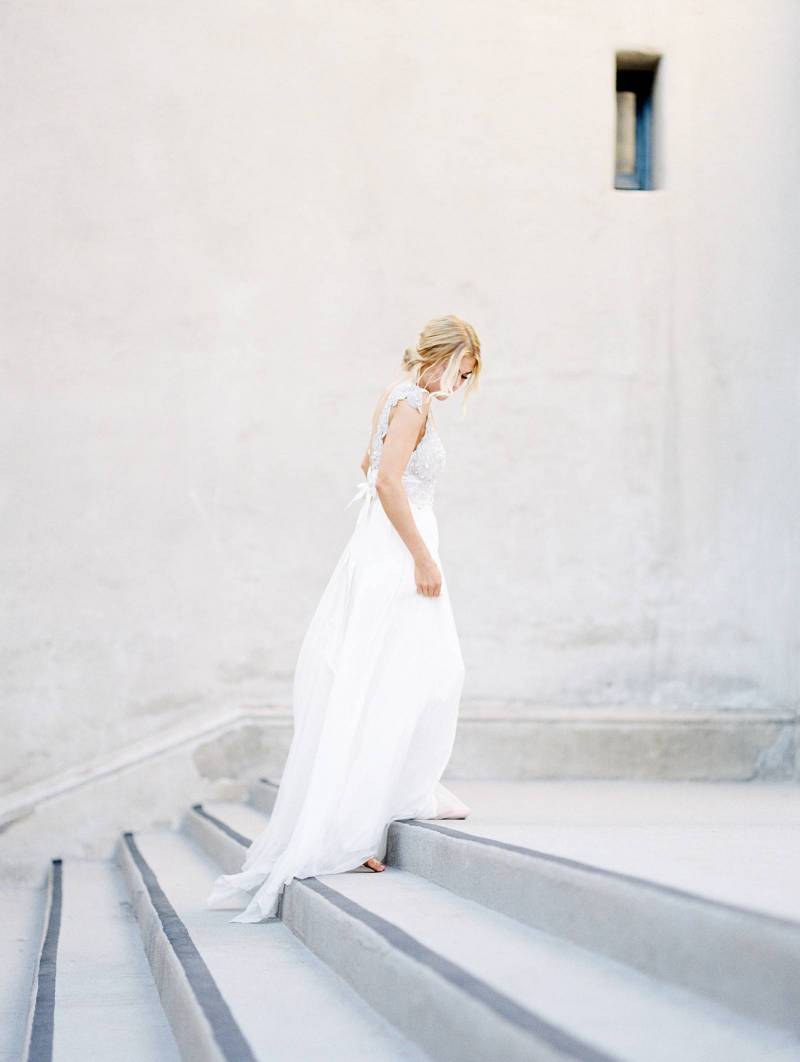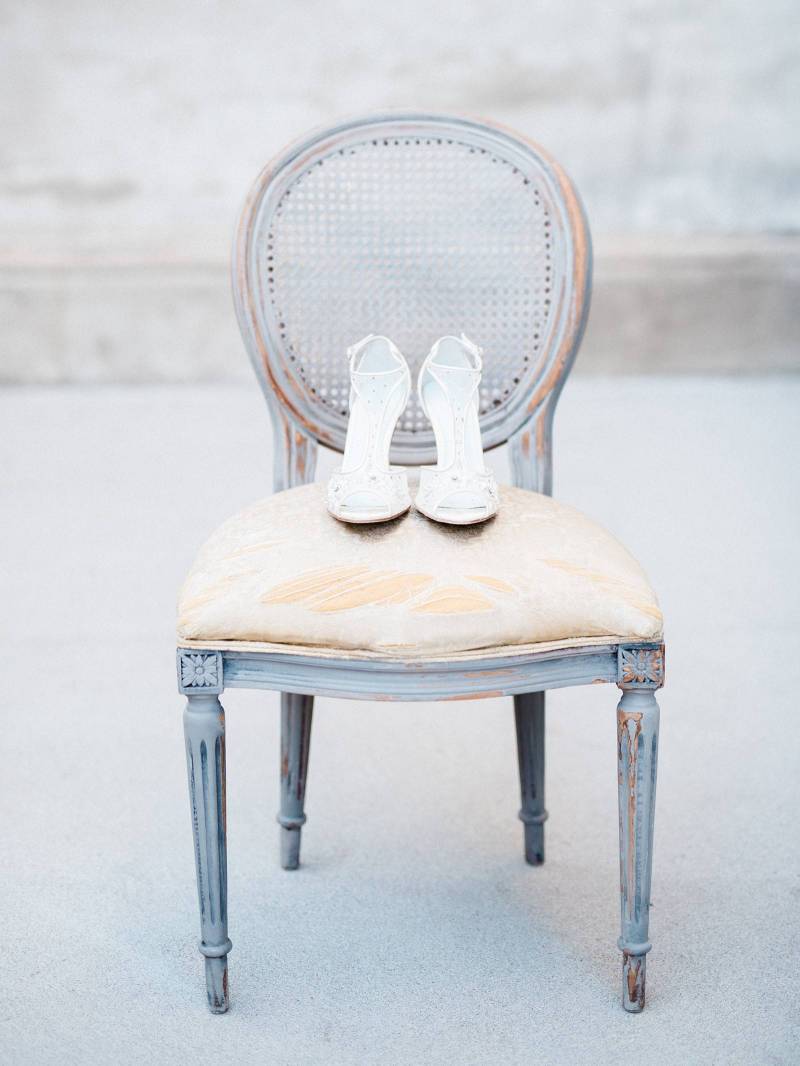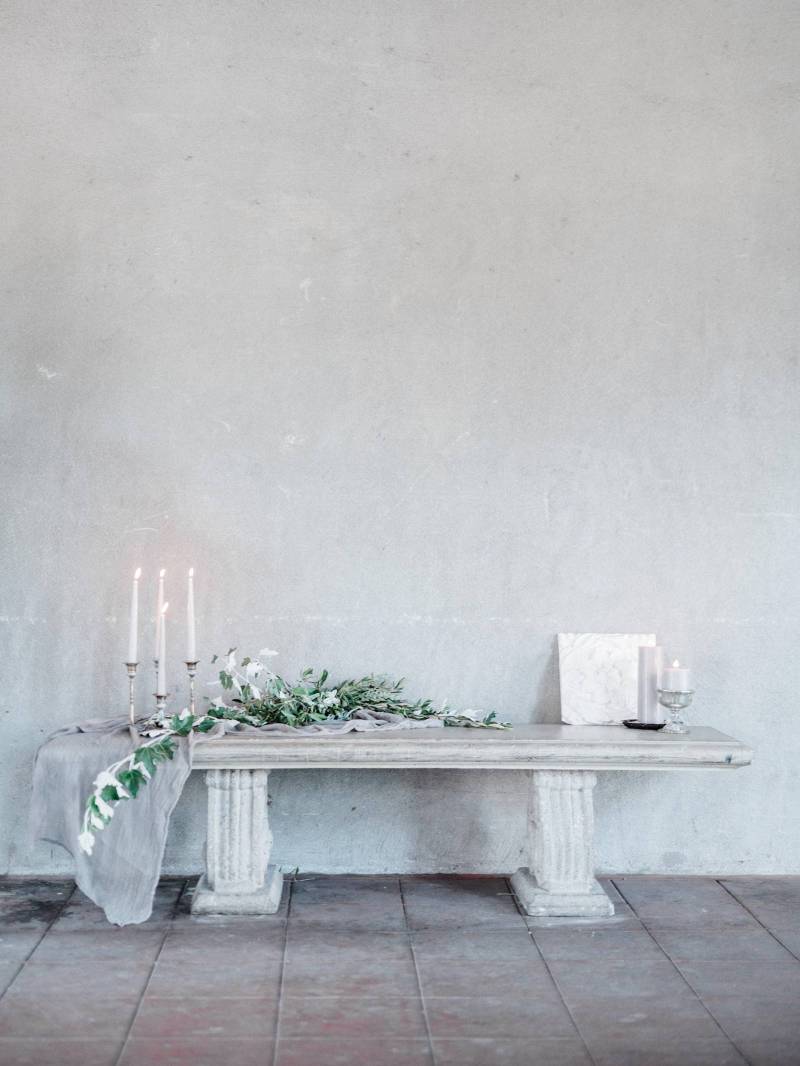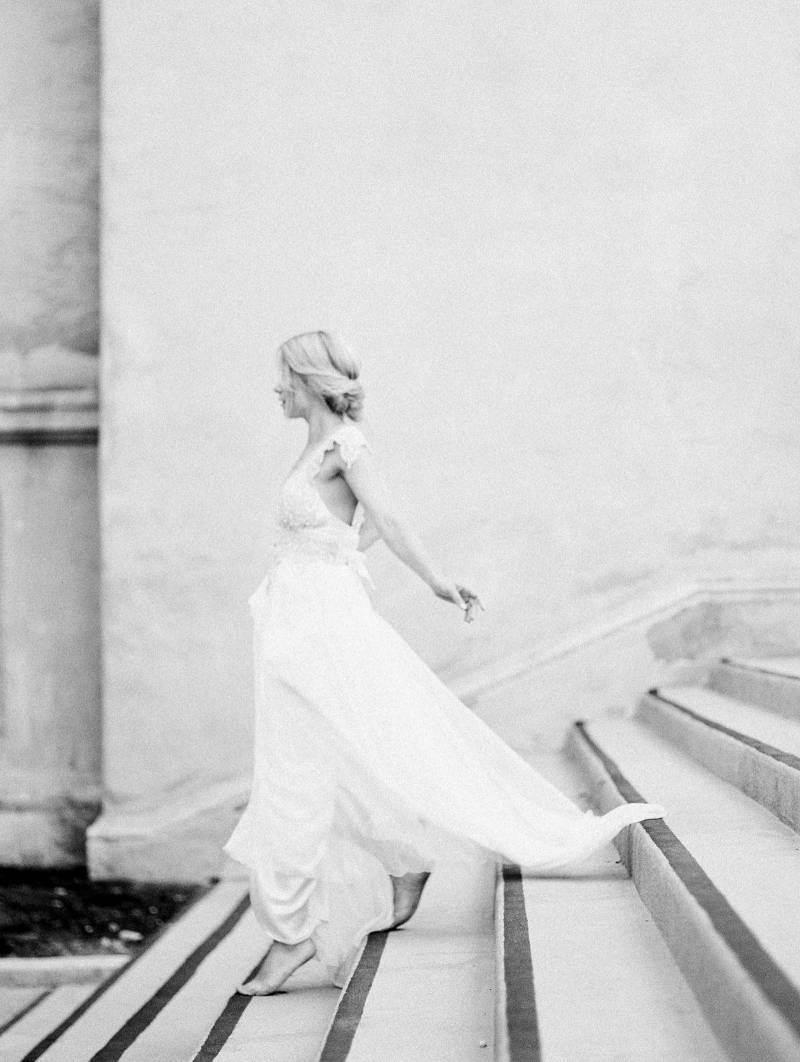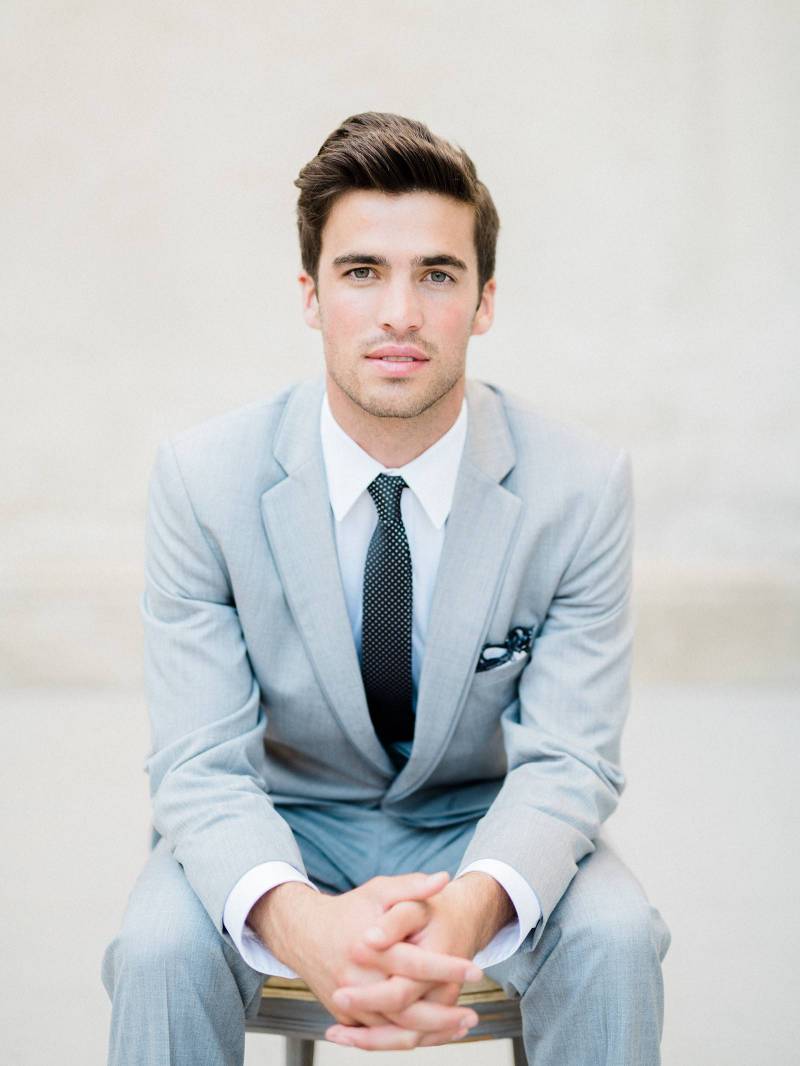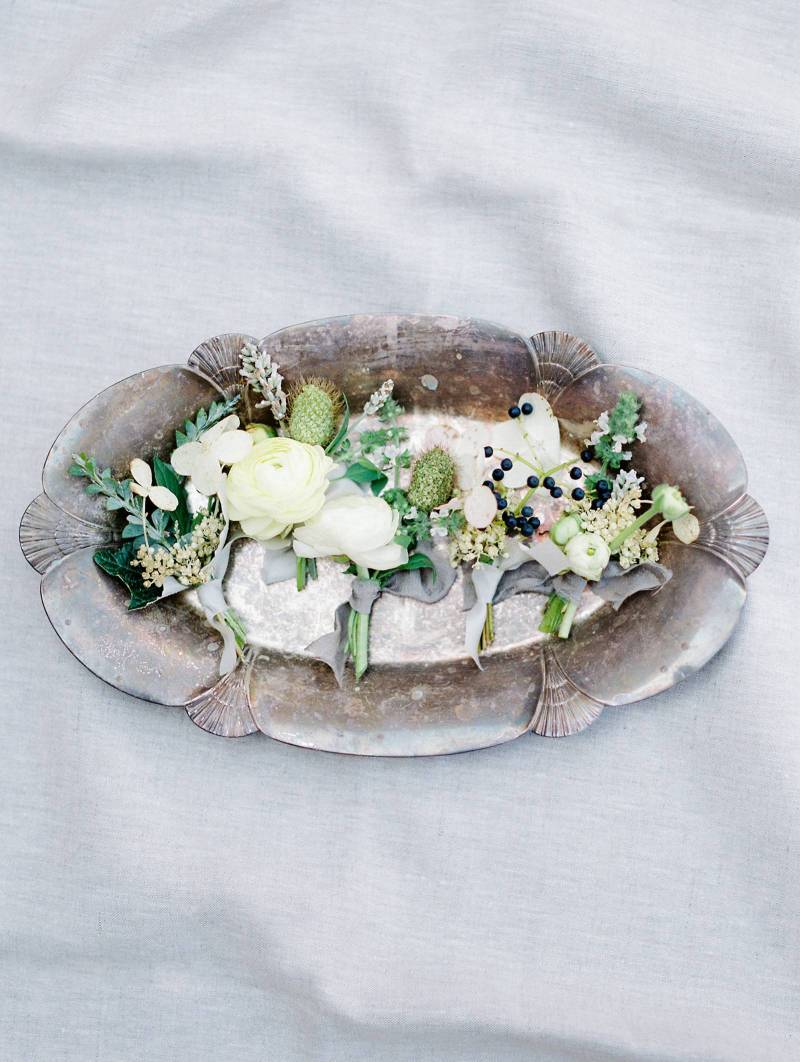 Seattle wedding photographer WHISKERS & WILLOW are a valued member of our vendor guide. Matt and Jackie are a husband and wife team residing in Seattle. As fine art film photographers their work is inspired by the beauty of nature, the grandeur of European architecture, and an adoration of love. They are passionate about storytelling, creating beautiful artwork, and capturing an authentic feeling for our clients. They appreciate elegant and refined weddings with unique details that have a personal touch. And they adore their sweet couples who put each other first. With a discerning eye, they strive to capture tender moments and preserve memories in a way that will stand the test of time. Check out more of their work here, and also in this Garden romance meets modern style in this downtown Los Angeles wedding inspiration.