It's always a delight to feature the beautiful work of our vendors and today we have the privilege of featuring two of our amazing Southern California wedding photographers with this gorgeous modern romantic shoot in downtown Los Angeles.
The Wedding Day Workshop for Film Photographers was dreamt up by two husband and wife teams, DEAR LOVERS and WHISKERS & WILLOW PHOTOGRAPHY. Wanting to share their passion for film photography and weddings with photographers who were aspiring to incorporate more film into their business, they aimed for their attendees to walk away feeling energised and inspired after their hands-on training teaching how to incorporate film through important aspects of a wedding day and wedding photography business.
"As part of our photoshoot portion, we wanted to meld a garden-inspired wedding with the modern minimalist loft of FD PHOTO STUDIO. CHLOE & MINT dreamt up a gorgeous garden-inspired tabletop design. She incorporated organic and flowing whites and greens with minimalist plate and flatware. The stems of the ikebana style centerpieces stretched up toward the breathtaking hanging installation overflowing with blooming branches.
The entire shoot was an interplay of cool and warm tones. The calligraphy on vellum from PLUME CALLIGRAPHY tied together our romantic yet modern feel and we had botanic details throughout, including the stunning floral appliqué on our COSTARELLOS dress from THE DRESS THEORY San Diego and the new floral embroidered booties from bridal shoe designer BELLA BELLE SHOES. Our real couple looked like a modern day Cinderella and Prince Charming after BEAUTY BY STACEY worked her magic. We are smitten with these two and thrilled that our attendees got to practice their wedding day photography skills with such an inspiring design and loving couple.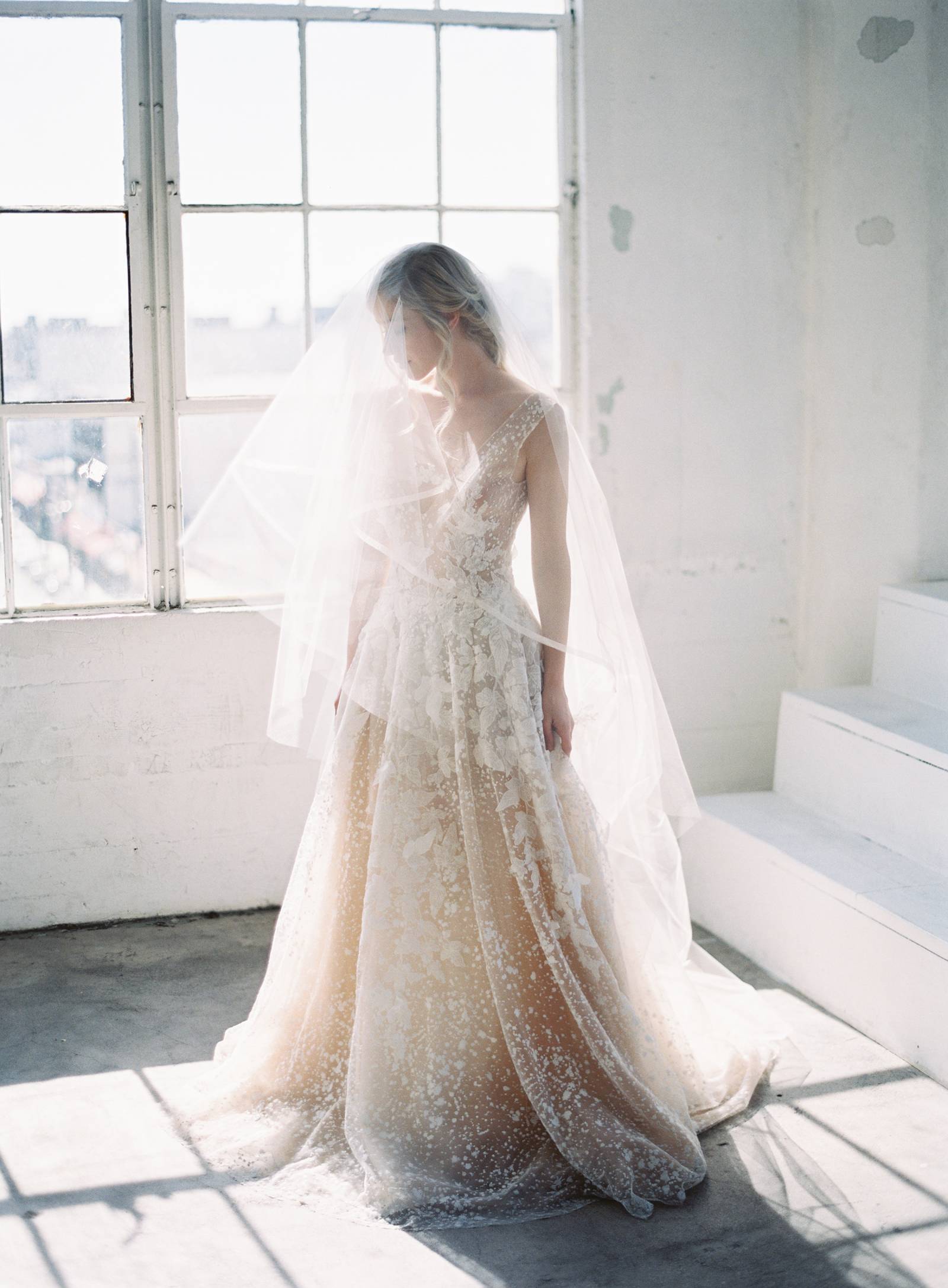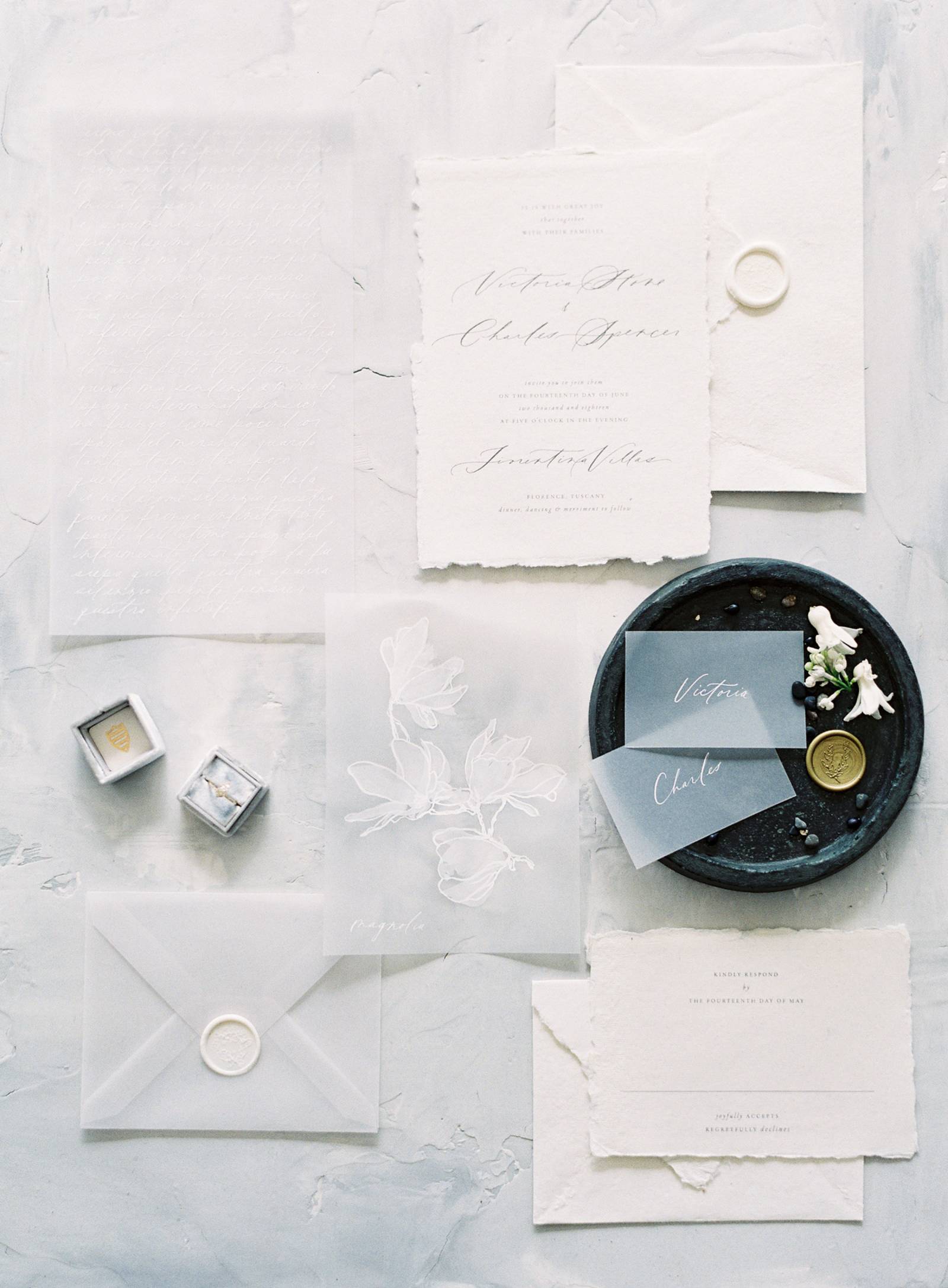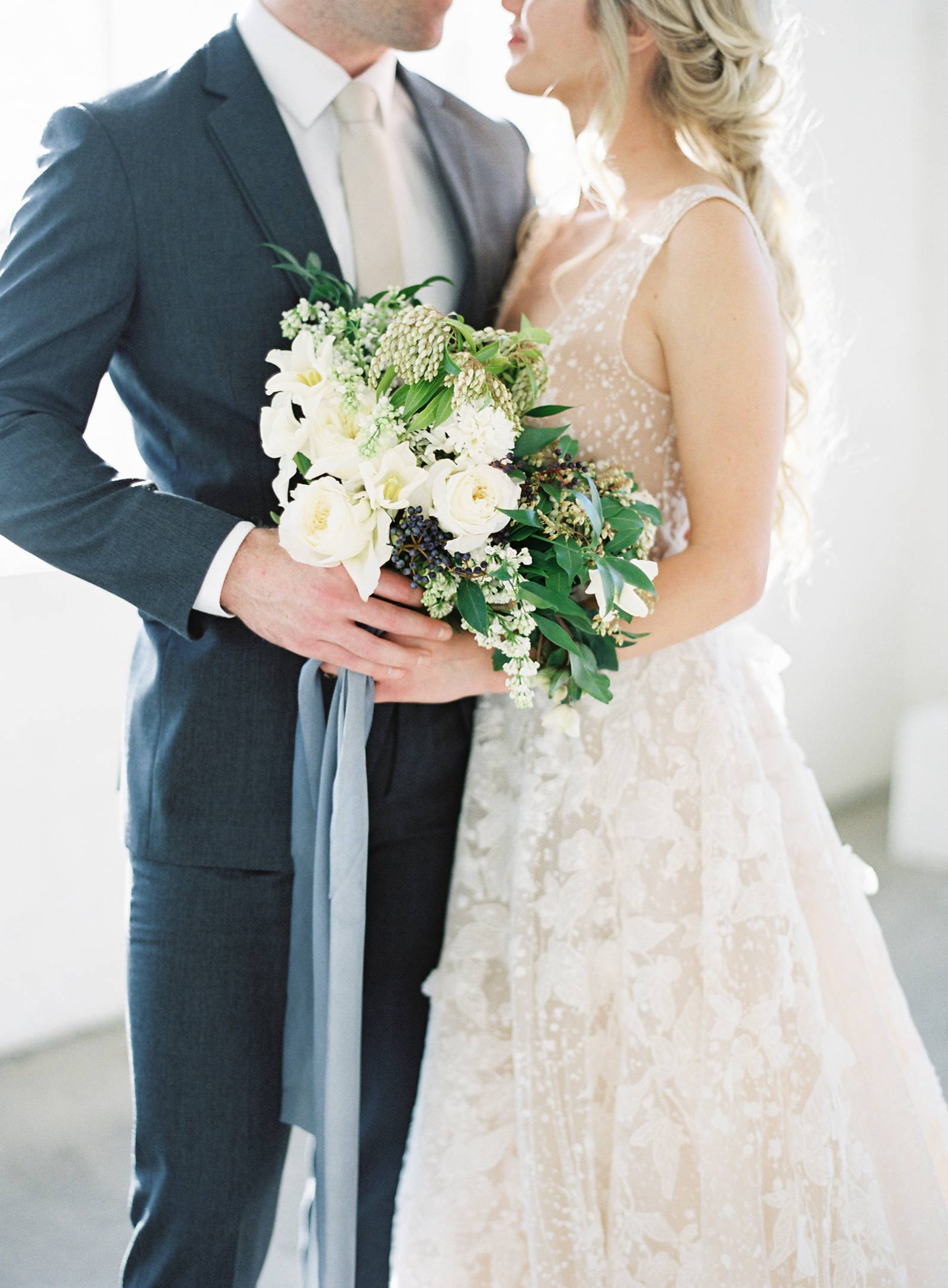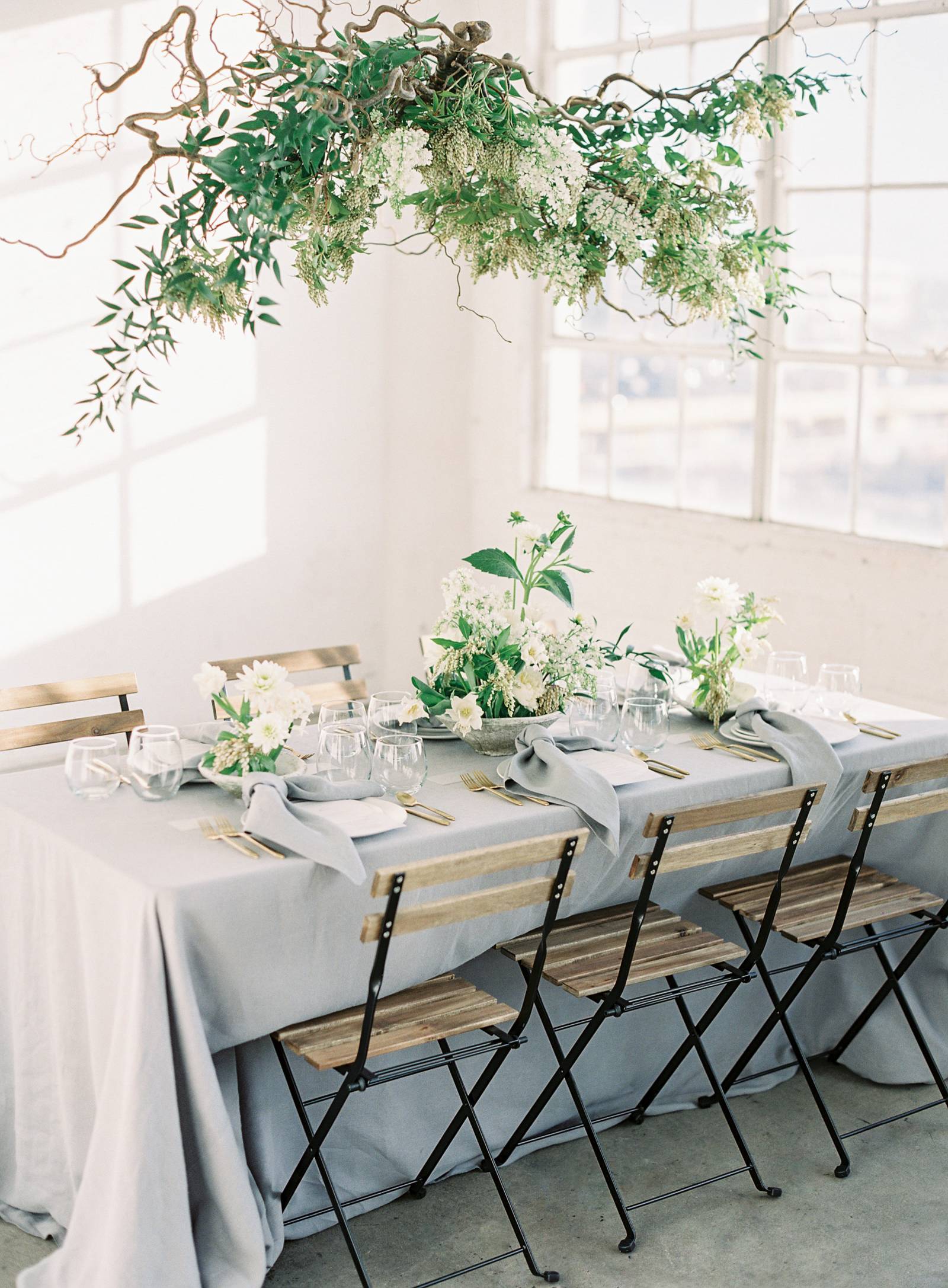 Seattle wedding photographer WHISKERS & WILLOW are a valued member of our vendor guide. Matt and Jackie are a husband and wife team residing in Seattle. As fine art film photographers their work is inspired by the beauty of nature, the grandeur of European architecture, and an adoration of love. They are passionate about storytelling, creating beautiful artwork, and capturing an authentic feeling for our clients. They appreciate elegant and refined weddings with unique details that have a personal touch. And they adore their sweet couples who put each other first. With a discerning eye, they strive to capture tender moments and preserve memories in a way that will stand the test of time. Check out more of their work here, and also in this Garden romance meets modern style in this downtown Los Angeles wedding inspiration.