Gorgeous bride LIndsey is a girl after my own heart. A self confessed lover of neutral she aimed to stick to a 'clean colour palette' of whites, gold and greens for her St. Louis wedding. Calling her style 'classic with a modern twist' both she and her now husband Colin, grew up in St. Louis and sought out a venue that would showcase their city and give a nod to its rich history. Missouri wedding photographer MIKE CASSIMATIS was behind the camera for this beautiful celebration which was planned by KATIE SAEGER EVENTS.
"We actually booked City Hall without seeing it in person, we fell in love with photos we'd found online and ultimately loved that no one else we knew had gotten married there. The architecture is stunning and had that cool, classic feel we were going for.
On the hunt for a reception venue, we visited eight venues in one day (that was a lot!) but Union Station was the first that we saw and then couldn't get it out of our heads. The Grand Hall at Saint Louis Union Station is an absolute showstopper. The mosaic tiles, the gorgeous ceiling details and that long, marble bar - we were smitten. Union Station also offers light shows in the Grand Hall, which we incorporated to make our grand entrance. And it didn't hurt that the staff there were so kind - they made our wedding planning process so easy and we'd work with them a million times over."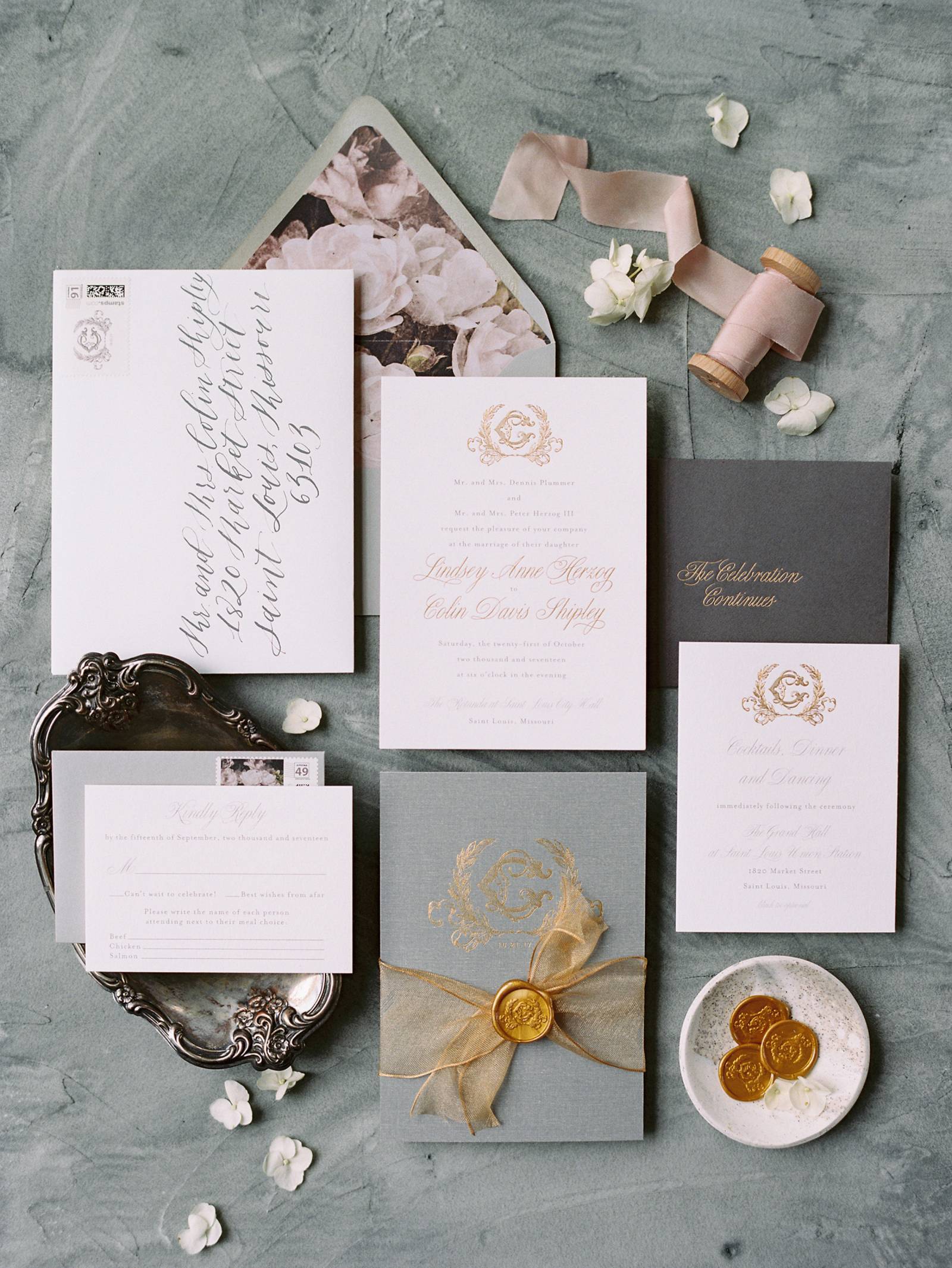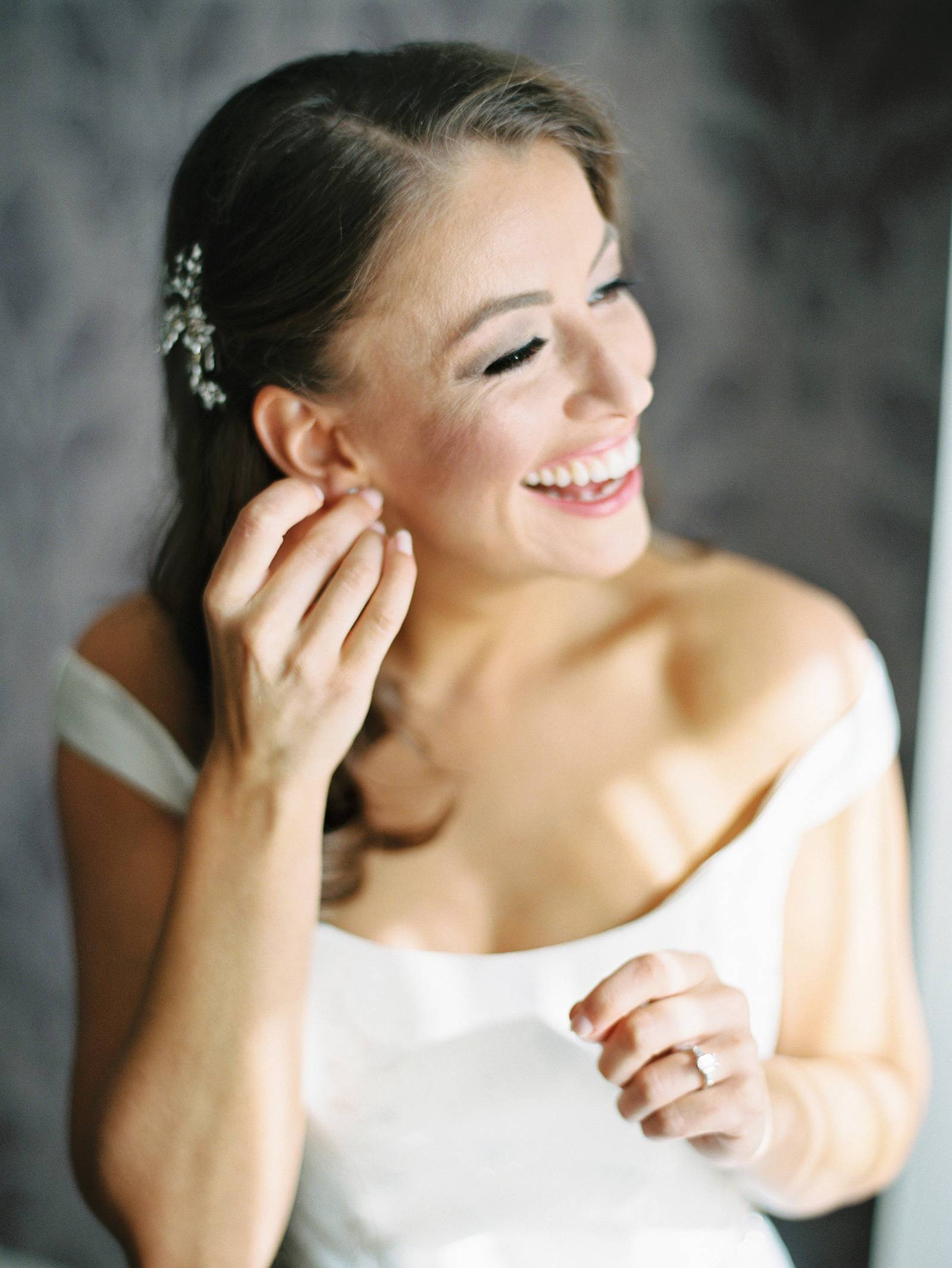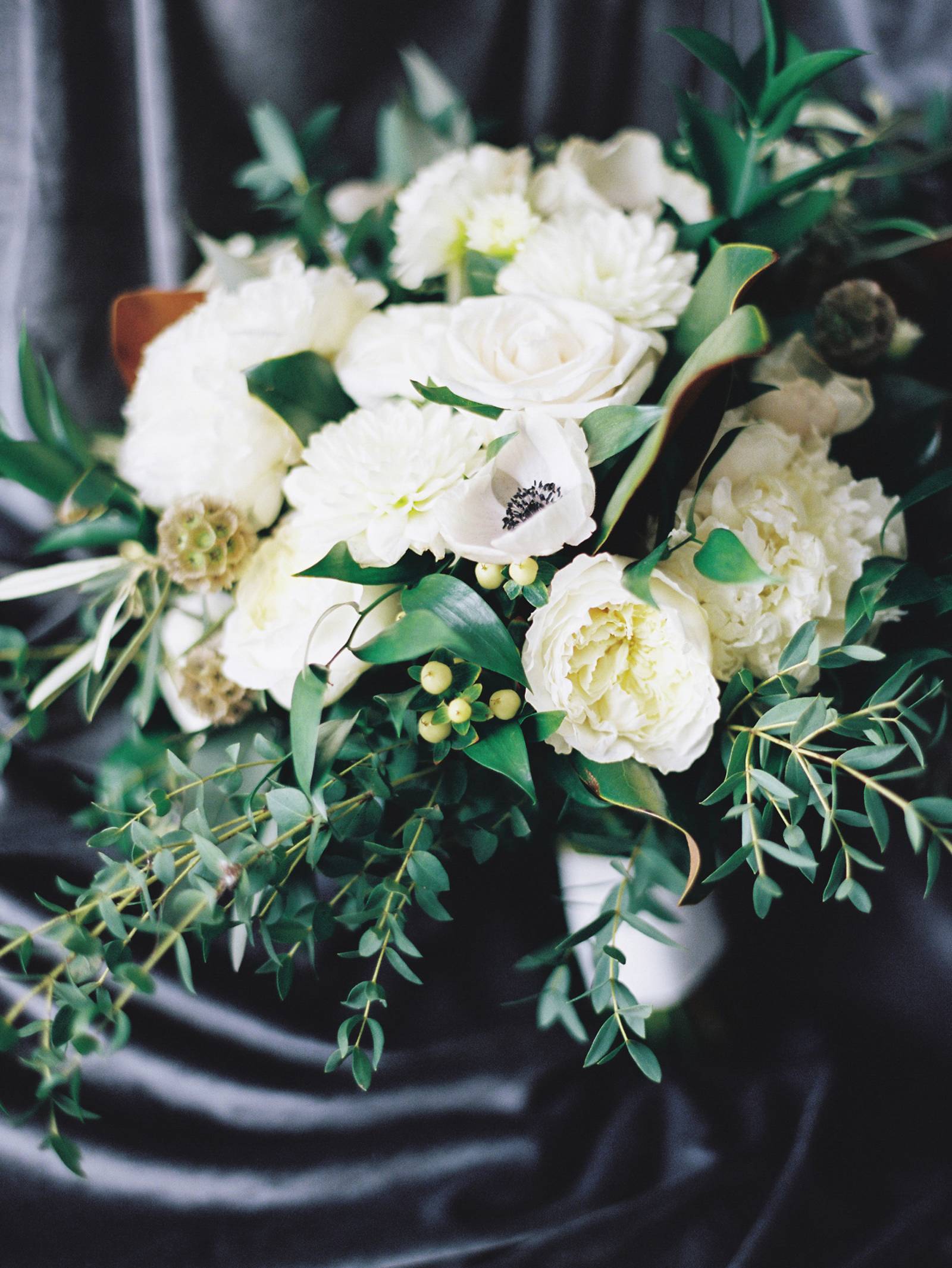 HOW DID YOU MEET? We met at a wine vs. beer dinner in 2012 - Colin was working it and I won tickets from a local reporter. Unbeknownst to me, Colin's coworkers had convinced him to stay and work that night's event because they knew "a cute girl" was coming. I'm not sure whether team wine or team beer won the dinner, but Colin definitely won my heart that night!
TELL US ABOUT YOUR PROPOSAL: Colin knows how important my family is to me, so he devised a surprise proposal to make sure everyone in my blended family had a part in it. He had gotten permission from both my parents, and my grandfather who was battling cancer, which meant the world to me. He then worked with my parents to plan for the proposal to happen during a family vacation in Vail, Colorado, with my dad and stepmom, sister and half-brother. We always take family Christmas card photos on vacation, so it was nothing out of the ordinary when my stepmom told us to get dressed up and be ready to go to the top of Vail Mountain one morning. When we were nearly done with family photos, Colin asked for one more photo of just the two of us - as the camera flashed, he got down on one knee and asked me to marry him. I was so surprised that the first word out of my mouth was "What?!"
After the proposal, Colin headed home a few days earlier than I did. When I arrived back in Dallas, where we were living at the time, he had my mom and stepdad and my stepsister and her boyfriend there to surprise me all over again. It was so perfectly thought-out - he knew that family is the most important thing to me and made sure to include them throughout the proposal.
TELL US ABOUT FINDING YOUR WEDDING DRESS: My sister and I actually found the dress when I was visiting her in Washington, D.C. - I saw it on the rack and was immediately drawn to the unique fabric and classic design. As soon as I tried it on I knew it was the one. We had already scheduled another appointment in St. Louis a few weeks later for all the ladies in my life to come look at dresses, and luckily enough the St. Louis store carried that exact dress, so it was meaningful to be able to confirm it was "the one" with my family and girlfriends there.
DID YOU HAVE ANY DIY ELEMENTS? We were planning from a distance, so we didn't have much opportunity to DIY things, but we did have a few elements that were DIY-ish. My sister worked with her friend to create witty signs for the bar that incorporated fun rap lyrics from songs we like, including "I only came for the cake," and "Don't just stand there, bust a move."
My mom also had the card box etched with the monogram we designed with On Three Designs, which was incorporated into so many of our wedding elements. The etched box is such a beautiful keepsake for us now and holds photos and memories from our day.
DESCRIBE YOUR WEDDING FLOWERS: The flowers were so romantic, with lush, white florals and tons of greenery. My mom is from the south and has always had a love of magnolias, so we made sure to incorporate magnolia leaves in the bouquets to bring in some of that southern heritage. The rest of the flowers stuck to our classic theme - white hydrangeas and roses with some dahlias and anemones for added texture. I wanted as much greenery as possible, and our florist - Ashley at Poppies Design Studio - really delivered. I walked into City Hall for our ceremony and the space was absolutely transformed into a romantic dream - vines of greenery were woven throughout the grand marble staircase and above our monogrammed banner. It honestly felt like walking into a fairytale. At the reception, Ashley created spectacular centerpieces for us, including candelabras with cascading greenery and flowers, as well as a lush table runner of greenery and florals.
FAVOURITE DETAIL OF THE DAY: My mom surprised us with custom monogrammed napkins at our (ginormous 40-person) head table and I nearly cried! I loved our monogrammed elements and had been really wanting to incorporate the monogram onto custom napkins, but couldn't find a way to work it into our budget. My mom knew how much I would love the napkins, so that was a gift to us that we now get to use in our home.
I was also obsessed with all of our wedding paper! Our paper designer, Alicia at On Three Designs was incredible. The invitation suite set the tone for the wedding with moody florals, classic white and gold details. We incorporated the florals and monogram throughout the wedding, with floral menus and room dividers, as well as a monogrammed banner for our ceremony. Designing the paper with Alicia was probably my favourite part of the entire wedding process.
As part of Colin's wedding gift, I got him a custom pocket square with our dog's face on it. Even though she couldn't be at the actual wedding, we wanted to make sure she was still a part of our big day.
WHAT ADVICE WOULD YOU GIVE OUT TO A COUPLE PLANNING THEIR WEDDING? Don't get so excited about planning the wedding that you forget to enjoy your engagement period. I'm a huge planner, but Colin kept me grounded and would help me step back for a moment to enjoy the limited time we had as an engaged couple.
Also, if you can find it in the wedding budget, I'd definitely recommend working with a planner. Our planner, Katie of KATIE SAEGAR EVENTS, was worth every single penny. Having someone there to coordinate with all of the vendors and help think of creative ideas for everything from transportation to welcome boxes (and beyond) kept me so relaxed and calm on my wedding day. She had everything handled which allowed me to enjoy my day stress-free.
MOST MEMORABLE MOMENT? There were so many sweet moments from that day, but there are a few that really stand out to me:
Our first look - It was so nice to have a private moment to ourselves to share our excitement. I loved getting to see Colin all dressed up! He said was nervous leading up to that moment, but as soon as we were together his nerves calmed.
My dad's speech - I feel like that's one of the moments you think about when you dream of your wedding, and my dad's speech was equal parts touching and comical. I loved how he welcomed Colin to the family with that speech and all the memories he shared about my childhood - you don't hear those things every day, so it was really touching for me.
Late night fries - My friends all know how much I love McDonald's fries, and one of my bridesmaids showed up to our bridal suite after the wedding was over with 15 orders of fries that she'd taken an Uber to get. Talk about going the extra mile!
ANY OTHER DETAILS THAT HELP TELL THE STORY OF YOUR DAY? We loved having my stepdad officiate our ceremony. As we didn't get married in a church, we were struggling to find an officiant that we felt would understand us as a couple and be able to convey our story to our friends and family on our wedding day. After interviewing a few professional officiants, we had the idea to ask my stepdad, Dennis, to do the ceremony. He got ordained for our wedding and spent so much time interviewing each of us and talking to other family members to ensure our ceremony would be meaningful and authentic to us. He kept us laughing the entire ceremony and made us feel so at ease knowing he was the one marrying us.
Also, all of our vendors were absolutely incredible. Our photographer Mike Cassimatis made us feel so at ease as he captured our wedding day - we literally didn't stop smiling the entire time. His photos are such beautiful reminders of our big day.
TELL US A LITTLE ABOUT YOUR HONEYMOON: We took an adventure-filled honeymoon that included stops in cities neither of us had ever visited before: Seattle, Portland and Napa. We met at a wine tasting, so we thought it was only fitting that we'd incorporate wine into our honeymoon!
IS THERE ANYTHING YOU WOULD CHANGE OR DO DIFFERENTLY? Not really - our wedding turned out exactly as we were hoping. It was so incredible to look out during the ceremony and see so many of our friends and loved ones there to support us. The one thing I'd want to do is slow down time so we could get more time with all of our friends and family who came in from across the country to celebrate.
A huge thank you to Missouri wedding photographer MIKE CASSIMATIS for sharing this beautiful wedding with us and showcasing such a unique venue! You can head over to his profile to view more of his work and see more incredible weddings and editorials he has photographed and you should definitely check out this Modern Minimalist wedding in St. Louis.