Although they had to adjust their wedding plans due to the covid pandemic, Ellie and Tyler still pulled off an incredibly stunning October wedding in Winston-Salem. With its elaborate architectural details, sprawling lawns, and historic stonework, GRAYLYN ESTATE served as the perfect wedding venue for this classic fall wedding captured by North Carolina wedding photographer LINDLEY BATTLE. The vendor team, led by planner COORDINATING DREAMS, infused creative elements throughout the day to reflect the elegant beauty of North Carolina in the fall. Even though they were only limited to 50 guests, Ellie and Tyler's friends and family came from all over the country to celebrate these two incredibly special people. The small guest count didn't take away from the incredible celebration on their wedding day, and the night even ended with the bride's father serenading the crowd with his incredible voice and some Frank Sinatra songs!
The beautiful bride tells us, "My husband and I have always loved the Fall, specifically the vibrant colours of the leaves changing. When it came down to picking a wedding date, we simply googled "peak foliage in North Carolina" and chose our date based off of that! Our style all stemmed from the time of year, combined with our venue, which truly spoke for itself. The Graylyn's antique beauty led the way as we selected our colour scheme, floral design, and all other wedding elements."
WHY DID YOU CHOOSE THIS LOCATION? I often drove past the Graylyn Estate, not knowing what it was. All I knew was the property was stunning, so one day I decided to turn in and see what it was all about. When I realised it was a historic estate, I drove straight to the business office to see whether they held weddings there. After meeting with the wedding coordinator, I was immediately giddy and knew this was where I wanted to get married. When I brought Tyler to see it in person, he was sold right away. Both of us absolutely love how rich with history the property is. Choosing GRAYLYN ESTATE was the easiest decision we've ever made!
HOW DID YOU MEET? Back in 2016, I was an event planner at a country club in Atlanta. One day, I received a call from Tyler inquiring about hosting an event at the club. Due to the professional nature of my industry, I had to call him "Mr. Elvin" – he will never let me live that one down. For the weeks that we spent exchanging phone calls and emails, I remember thinking how nice this guy was. When it came time for his event, everything that could go wrong did. Between technological issues, construction going on outside, etc., I was extremely flustered. In the middle of the event, I heard (what I thought was) my employees out in the hall talking. Out of frustration, I stormed out of the room and yelled "shhhhh". However, it wasn't my employees…it was Tyler. Being as kind as he is, he offered to help me fix the A/V issues. Within seconds, everything was working perfectly. I went and hid in my office out of embarrassment, until the end of the night when I heard a knock on my door. Tyler thanked me for a wonderful event (lol) offered me a piece of cake, and we talked about Atlanta breweries for a little while before saying our goodbyes. The next day, an email came up on my phone – it was from him. Tyler thanked me again for everything, and then asked if I wanted to go check out some of those breweries sometime. I responded with my phone number (so that we could stop emailing on my work email) and the rest is history!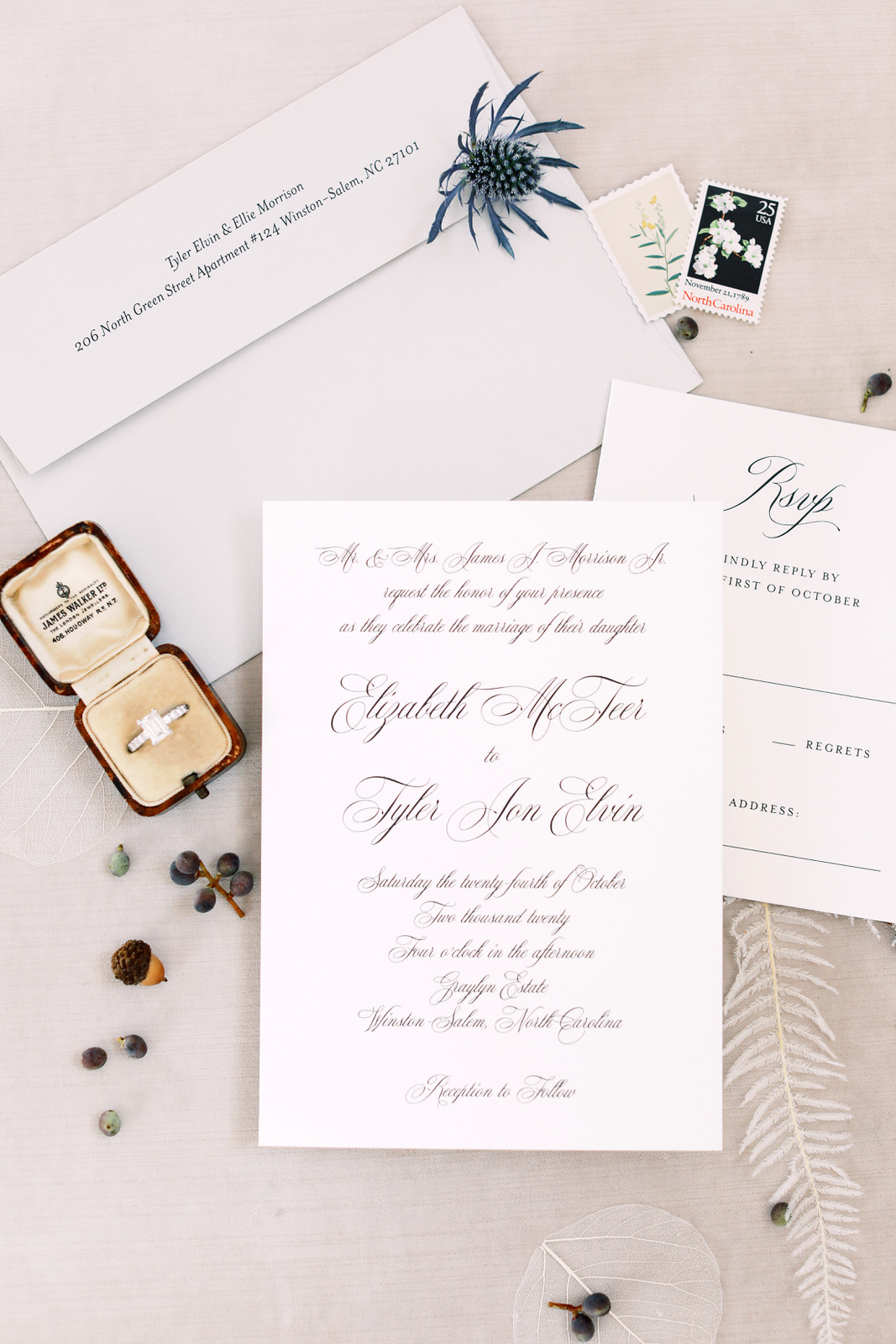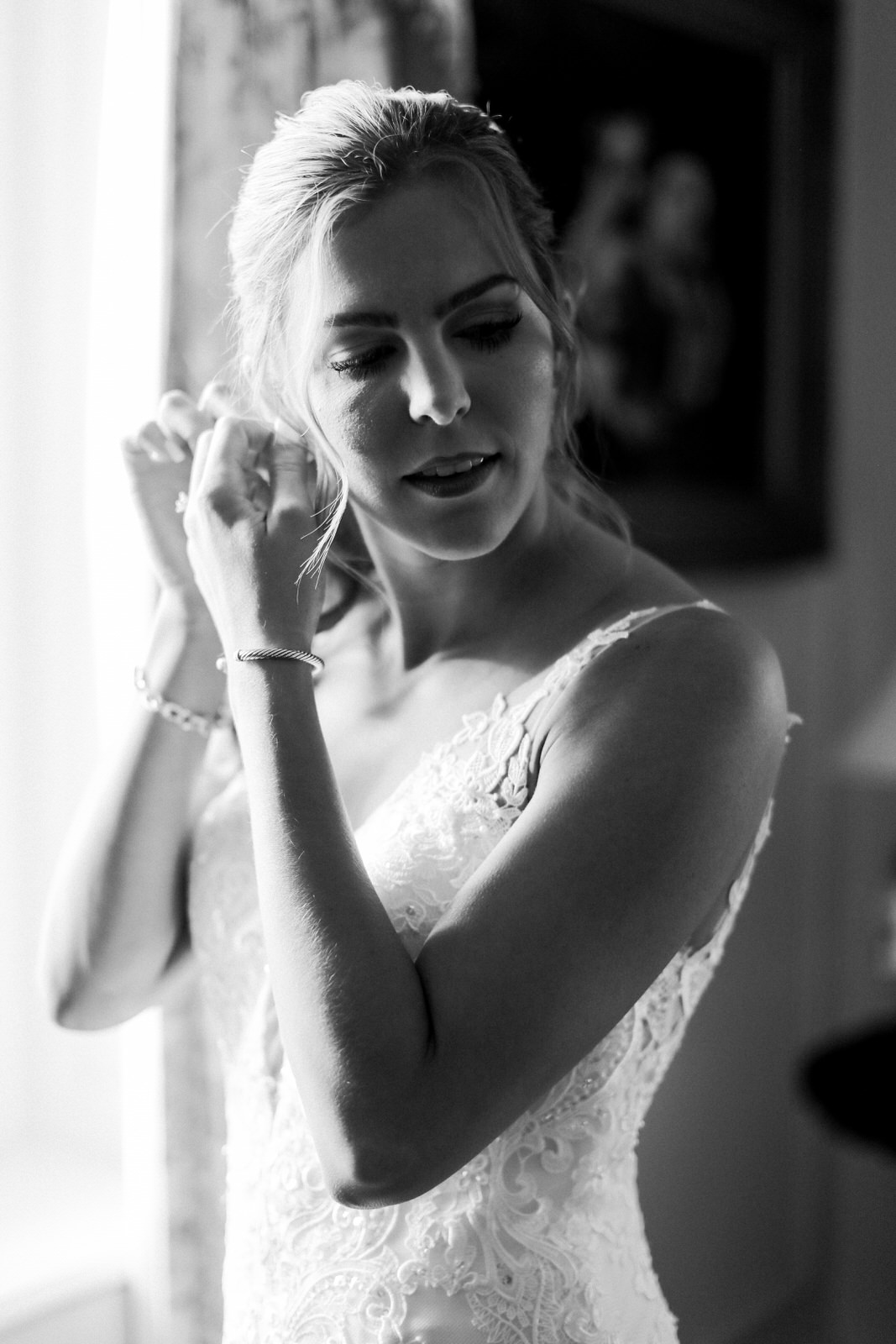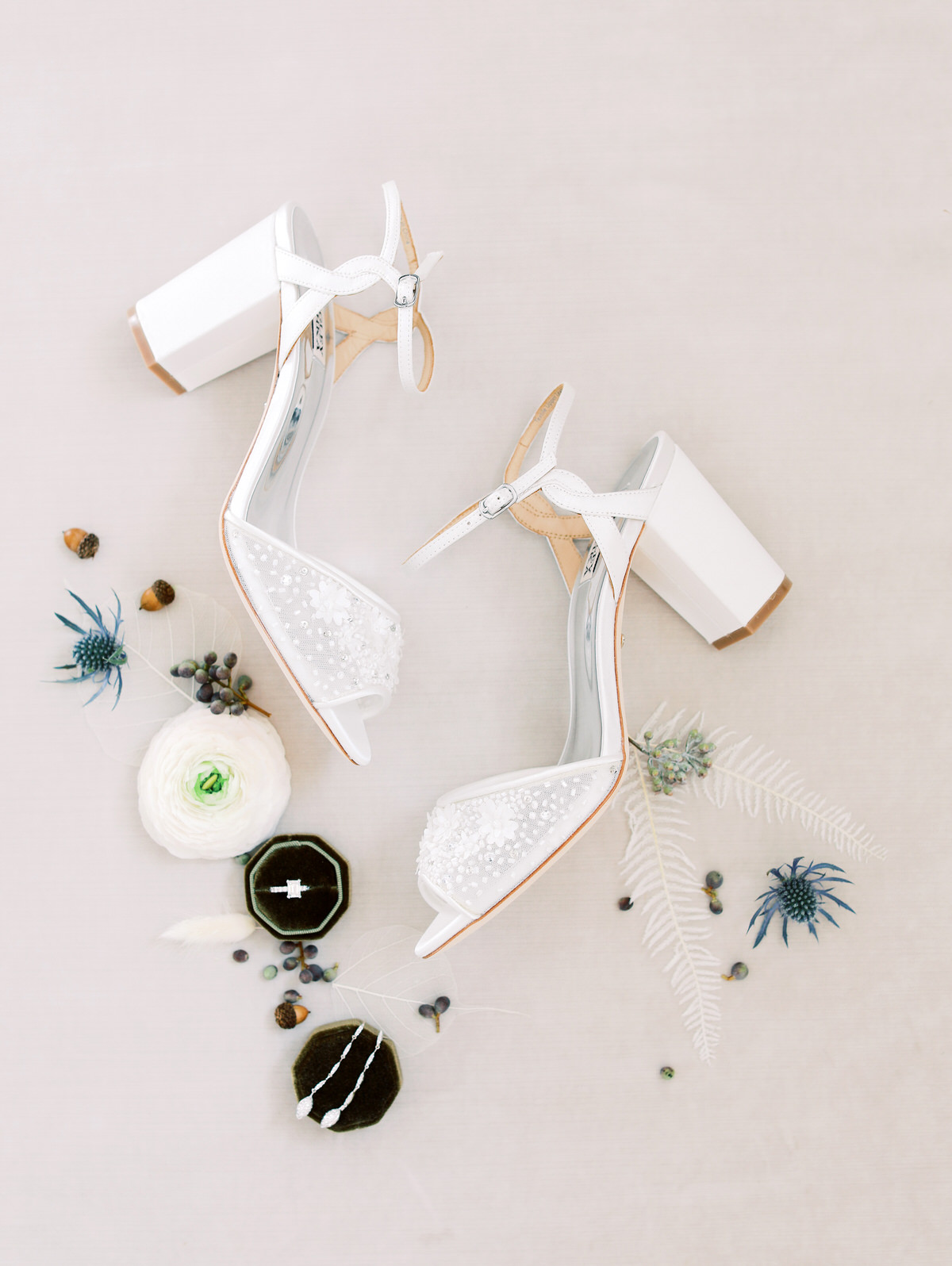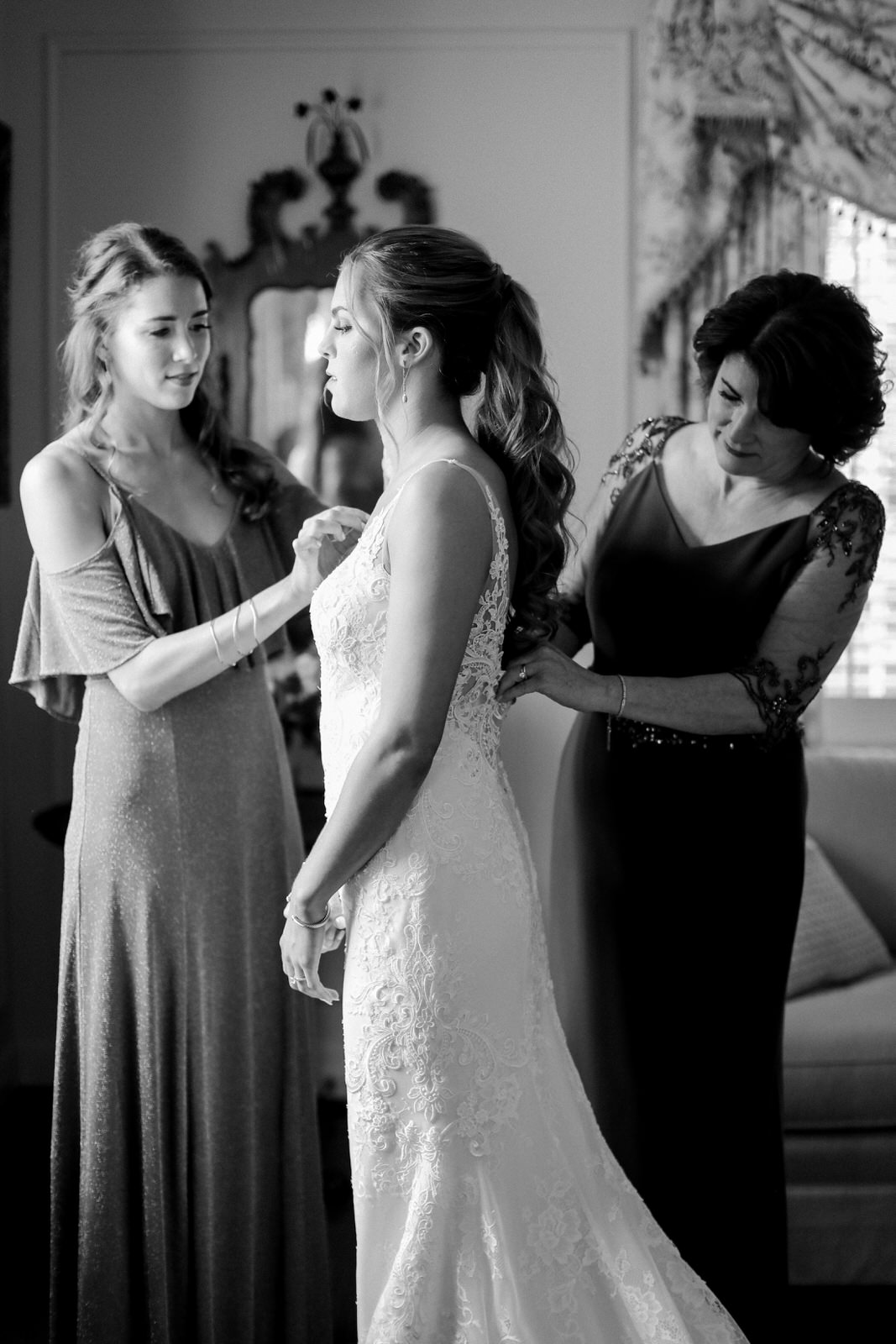 TELL US ABOUT YOUR PROPOSAL: It was the 2019 NFL draft weekend in Nashville, TN, and it happened to fall on the same week as a convention that my company was having there…so we planned a big trip to Nashville for the week to make the most of it. At the end of the week, we had plans to go to (what I thought was) a big NFL draft party. Naturally, I bought a new dress for the occasion and Tyler bought a new sports coat. We got all ready, ordered an uber, and headed off to the party. I was confused when the uber pulled up to Bicentennial Park, but Tyler informed me that we had to walk through the park to get to the party. As we began walking, Tyler started telling me how much he loved me and how he wanted to spend the rest of his life with me. At this time, my heart began beating out of my chest and I truly don't remember the following moments. Luckily, hiding in the bushes was a photographer, who captured it all for us. As Tyler got down on one knee, I fell down to mine. As tears flowed down my face, I managed to say "yes". While it may be blurry, I will never forget that moment as long as I live. When I realized we weren't actually going to an NFL party, I was confused where we were headed next. We pulled up to a hotel, and without explanation, Tyler took my hand and asked me to follow him. We got into the elevator, and took it up to the rooftop. When the elevator doors opened, there stood every single person in my life who I have ever loved. Once again, I lost my breath and cried harder than ever. He had managed to pull off the most incredible surprise of my entire life! April 27th will forever hold a special place in our hearts!
TELL US ABOUT FINDING YOUR WEDDING DRESS: I went to Atlanta for a weekend, with several wedding dress appointments scheduled over the course of two days. After the first three of four stops, I was beginning to feel discouraged. Last on our list (we saved the best for last) was The White Magnolia in Buckhead. I tried on dress after dress, trying to find "the one". When I was about to call it quits, the woman assisting me went to try and find anything else that I might like. There it was - in the back corner of the shop on a mannequin I hadn't seen. As she zipped me up, I immediately knew. It was easiest decision I ever made. Although I thought I wouldn't, I cried (as did my Mom & Sister). I will always remember that day and will forever adore my wedding dress.
DID YOU HAVE ANY DIY ELEMENTS? We put welcome bags together for our out-of-town guests, which were filled with our favourite snacks, waters with custom labels, literature about Winston-Salem, and other fun goodies. I made welcome cards to go inside of these bags, which included a note to our guests as well as recommended dining and other activities. I also made our "welcome to our wedding" mirror sign. I ordered the decal off of Etsy, bought a mirror and an easel, and had my florist put some greenery on it. It turned out so nicely!
DESCRIBE YOUR WEDDING FLOWERS: We put a strong emphasis on greenery with a mixture of neutral yet impactful blooms, and light, feathery floral accents. My bridal bouquet was filled with loose, asymmetrical greenery, thistle, and other neutral white/ivory blooms. Green Bee Florals did a phenomenal job…it was stunning!
FAVOURITE DETAIL OF THE DAY: If I have to pick one thing, I would say the clear vinyl top tent. It was gorgeous being able to see the fall leaves through it. Combined with the rustic chandeliers intertwined with greenery and the bistro lights strung across, it was truly breathtaking.
WHAT ADVICE WOULD YOU GIVE OUT TO A COUPLE PLANNING THEIR WEDDING? Leading up to the wedding: Remember the end goal. It is so easy to be consumed by all of the planning and loose ends. Whenever you are feeling discouraged, just take a step back and remember why you're doing this. The end goal is to marry the love of your life, and everything else will fall into place exactly how it's meant to.
On wedding day: Take a moment with your spouse to pause and look around the room. This is the only day of your entire life that you will have every single person you love in one room. It is surreal, and I am so thankful I took the time to soak it all up.
MOST MEMORABLE MOMENT? We carried our wedding night on with friends and family until the sun was about to come up. When we finally made our way to bed, we took a detour out to the lawn where our reception tent was. It was surreal to think about how fast the day had come and gone. Hand-in-hand, we laid down on the dance floor, looked up through the tent at the night sky, and took it all in. It was a moment neither of us will ever forget.
WHAT ASPECT OF THE WEDDING WAS THE MOST IMPORTANT TO YOU BOTH? Having our dearest friends and family with us as we celebrated our marriage was by far what was most important to us. In a year full of uncertainty, it was so heartwarming to look out and see (almost all of) our loved ones smiling back at us as we said, "I do". While some couldn't be with us in person, we knew they were celebrating with us virtually on our live stream.
ANY OTHER DETAILS THAT HELP TELL THE STORY OF YOUR DAY? Our whole wedding was outdoors, so we truly got to enjoy the colours of fall. Combined with Graylyn's natural beauty, it took little to nothing to make our wedding day unforgettably gorgeous.
TELL US A LITTLE ABOUT YOUR HONEYMOON: Right after the wedding, we went to Pinehurst Resort for the week to unwind and relax - it was incredible. We spent time at the spa, played some golf, took a carriage ride, and enjoyed all of Pinehurst's wonderful dining. It was exactly what we needed after 18 months of wedding planning.
Five months later, we took our honeymoon to Puerto Rico for a week. We had the time of our lives exploring the island, relaxing on various beaches, and eating some of the best food we've ever had. We look forward to going back in the future and exploring the rest of the island!
IS THERE ANYTHING YOU WOULD CHANGE OR DO DIFFERENTLY? If I could go back and do it again, I would have started with a small guest list from the start. Having an intimate wedding was not what we originally planned for, but it will forever be a blessing in disguise. We got to spend quality time with the people we love most, and it was perfect.
A huge thank you to North Carolina wedding photographer LINDLEY BATTLE for sharing this beautiful wedding with us. Lindley is a fine art film and digital hybrid photographer with a passion for soft romantic moments and timeless elegance. With over five years in business, Lindley has captured weddings and portraits across the US and Europe and been featured in countless publications. Shooting weddings with an emphasis on the special connection between the two newlyweds and on the meaningful details with which they've chosen to surround themselves on this unforgettable day, she lives for capturing the joy of this once in a lifetime day and giving her couples memories that will be passed down through the generations. You can see more of her portfolio in our vendor collective here.