There are engagement shoots and then there are spectacularly gorgeous engagement shoots like this one by Indiana wedding photographer ARIELLE PETER. Captured during golden hour on the hilltops of Mount Tamalpais in San Francisco, this was an unforgettable shoot for Arielle. She shares more about it with us. "Becca & I got connected through a friend of a friend of one of my brides. We were in search of a couple who would want to adventure with us in San Francisco at the end of July. Little did we know it would connect us to one of the sweetest couples and that we'd be in store for one of my favourite engagement sessions to date!!
When our first location that we intended to go to ended up being closed, we had to make a quick pivot. So we ended up going to Sutro Baths first for a little beach feel and then we took a 45 minute drive up a mountain where we escaped into one of the most magical places above the clouds! Mount Tamalpais is going to go down as one of the absolute coolest places I've ever been. You drive up and find yourself sitting above the clouds on rolling golden hills. And on top of that, San Francisco was a bit foggy and chillier than we expected, so going above the clouds made for the perfect escape from the cold! We were met with wind, but with the temperature it made for the perfect getaway spot.
It took maybe two whole minutes with Becca & Jeff for our whole team to feel like we had been friends for ages with them! Their incredibly warm and joy-filled personalities made the photos not only beautiful, but also made for a pretty awesome time together.

I wanted to give a big shoutout to IMPRESSION BRIDAL STORE for being a part of this shoot with this beautiful black ASHLEY & JUSTIN BRIDE gown.! It was the perfect addition to a dream shoot!"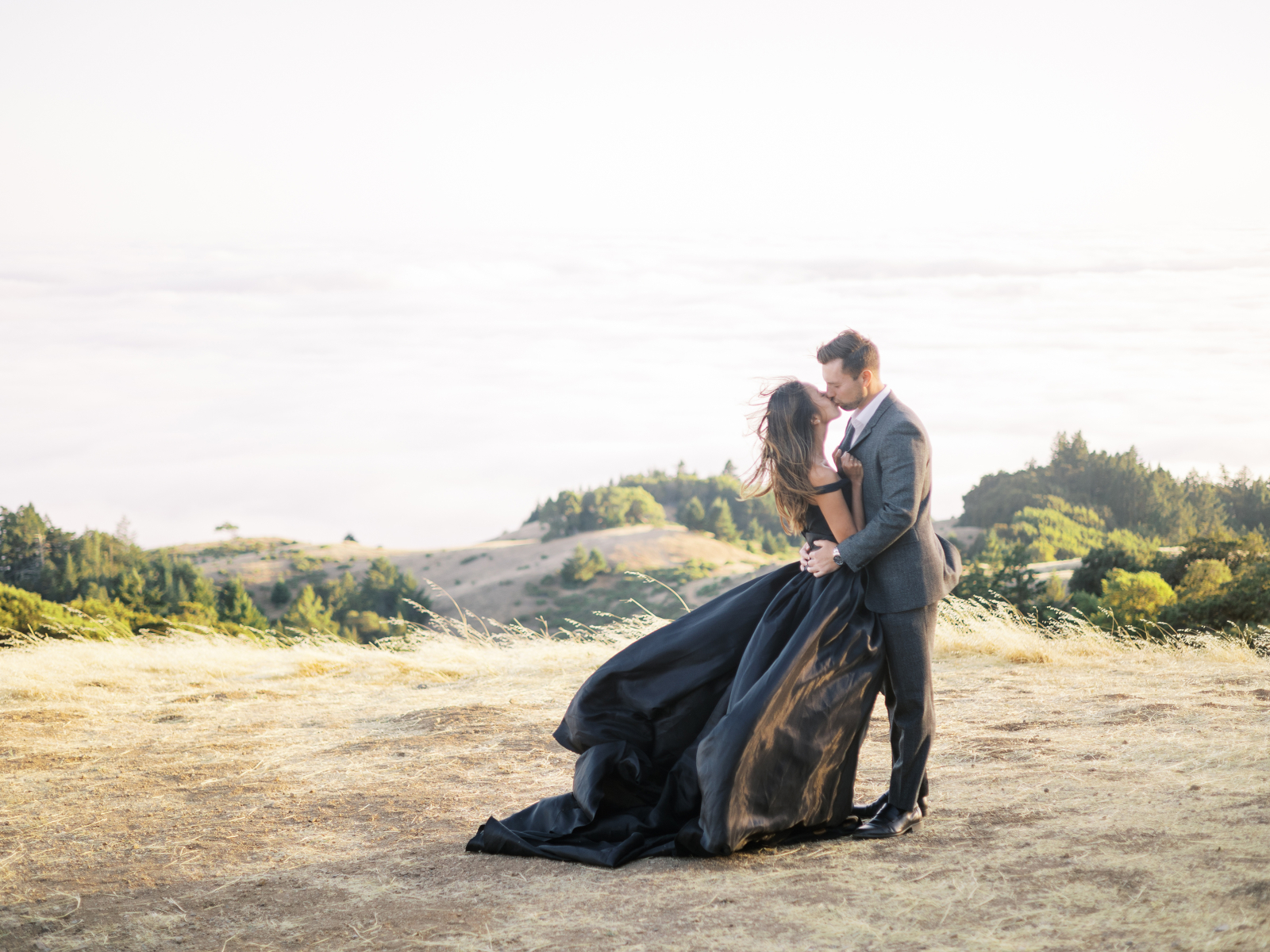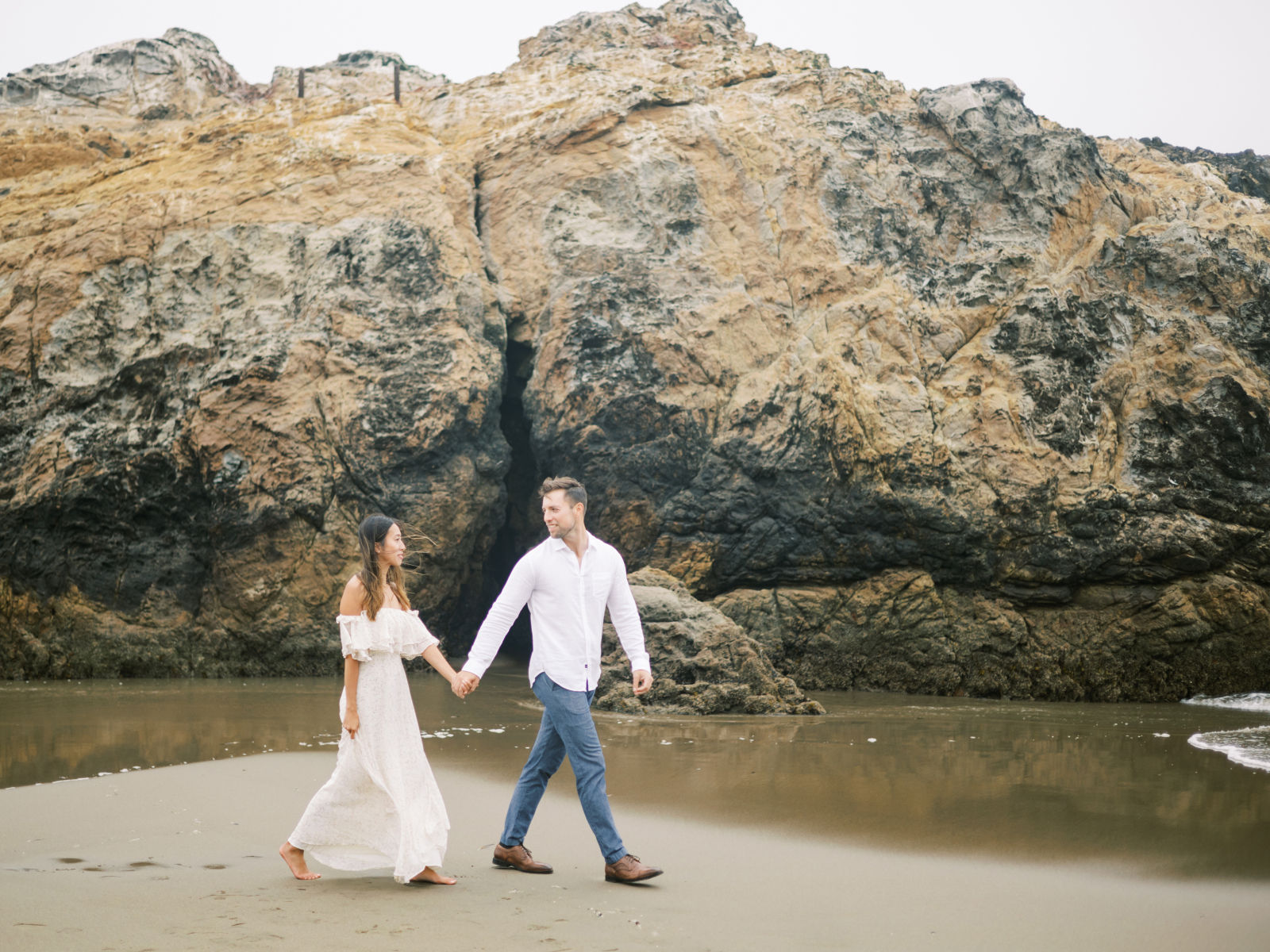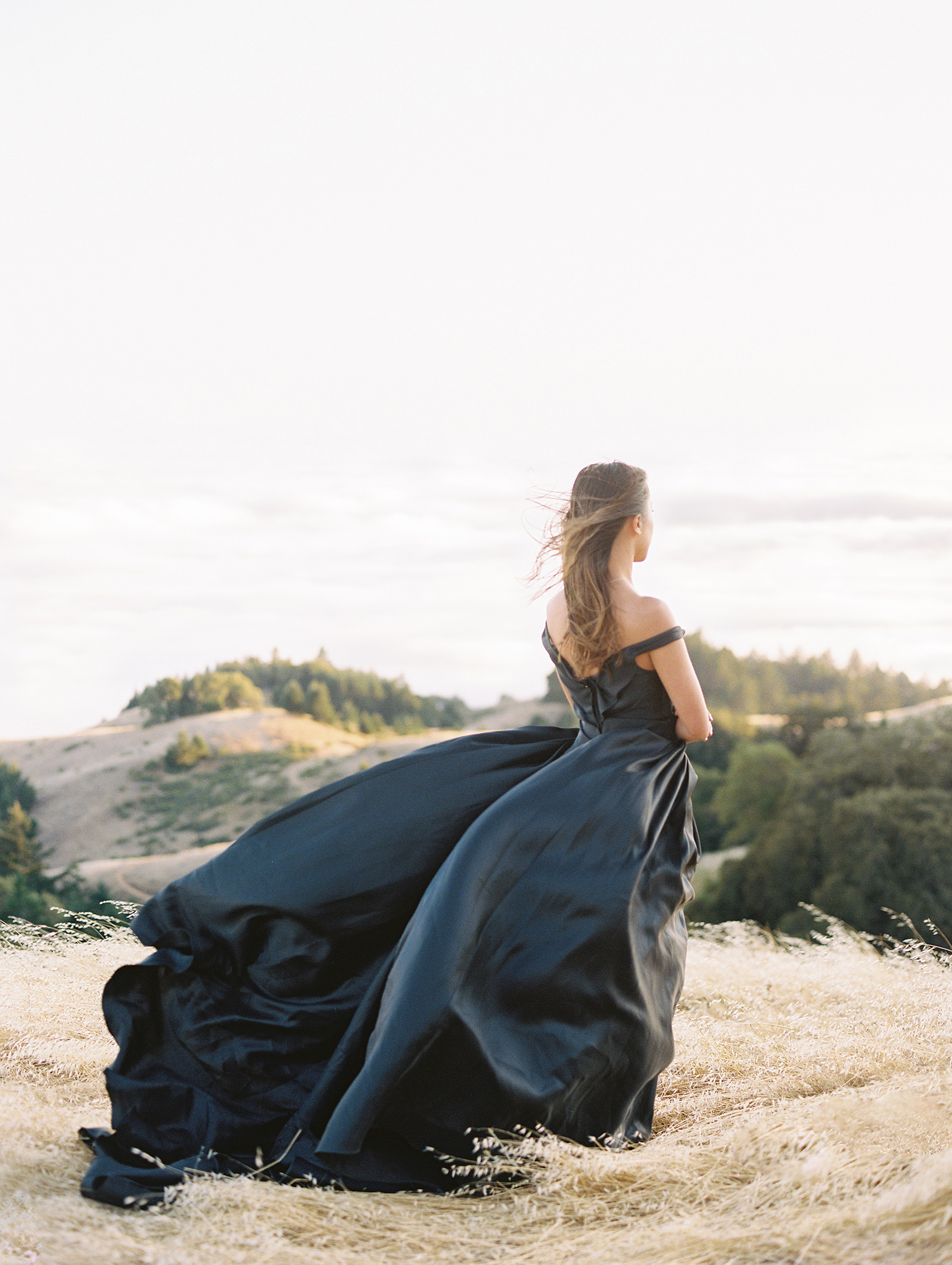 A big thank you to Indiana wedding photographer ARIELLE PETERS for sharing this stunning engagement shoot with us. Based out of Northern Indiana Arielle's main focus for her photography is to make sure someday when your grandchildren are looking at your wedding album, that they can sense the love and excitement you both had on your day. She tells us, "So it's important to me to make your photos timeless and classic, while showcasing your joy to be marrying your best friend! One of the ways we'll achieve this is by creating a good relationship leading up to your wedding. Through a consultation and then engagement shoot, we'll be able to get to know each other so that at your wedding I'm able to come in as a friend celebrating with you both. I value our relationship and love continuing it even after the wedding is over!" See more of her portfolio here.