We are well and truly upping the glam stakes on Magnolia Rouge today! Seldom have we featured such grand opulence but when New York wedding photographer SOPHIE KAYE heads to Paris this beauty is the result. Working once again with stylist EAST MADE EVENT CO., for her Parisian workshops, this shoot takes place in the most elegant space full of gilded walls and incredible windows that allowed a great deal of natural light to flood in.
Stylist Elizabeth tells us, "For our grande finale editorial during this workshop, I was determined to shoot in a location that felt very French. We were so inspired by the Rococo and Louis XVI time periods and wanted to draw in elements of that lush, royal, golden aesthetic. Our local planner, FETE IN FRANCE, helped us locate this incredible space just off the amazing Place Vendome, a circle of historic luxury jewellers and fashion ateliers. Wanting to go slightly more editorial than traditional, we set our wedding scene in the grandest room and opted for a dreamy cloud of pink fluffy florals by Cara from TRILLE FLORAL. A long elaborate table of blush and gold kept our dinner scene feeling romantic and feminine but still fashion-inspired with monogrammed napkins and place cards.
Our bride and groom were a real couple and so perfect for our shoot - our bride Marion stole the show in a brand new MARCHESA COUTURE gown in white, with a matching lace veil. Surrounded by the installation of florals or the light from the window, the two were a luminous sight."
Be sure to scroll to the bottom to see the absolutely stunning film by Northern California Cinematographer ANNA LORD capturing Paris at it's best during this workshop.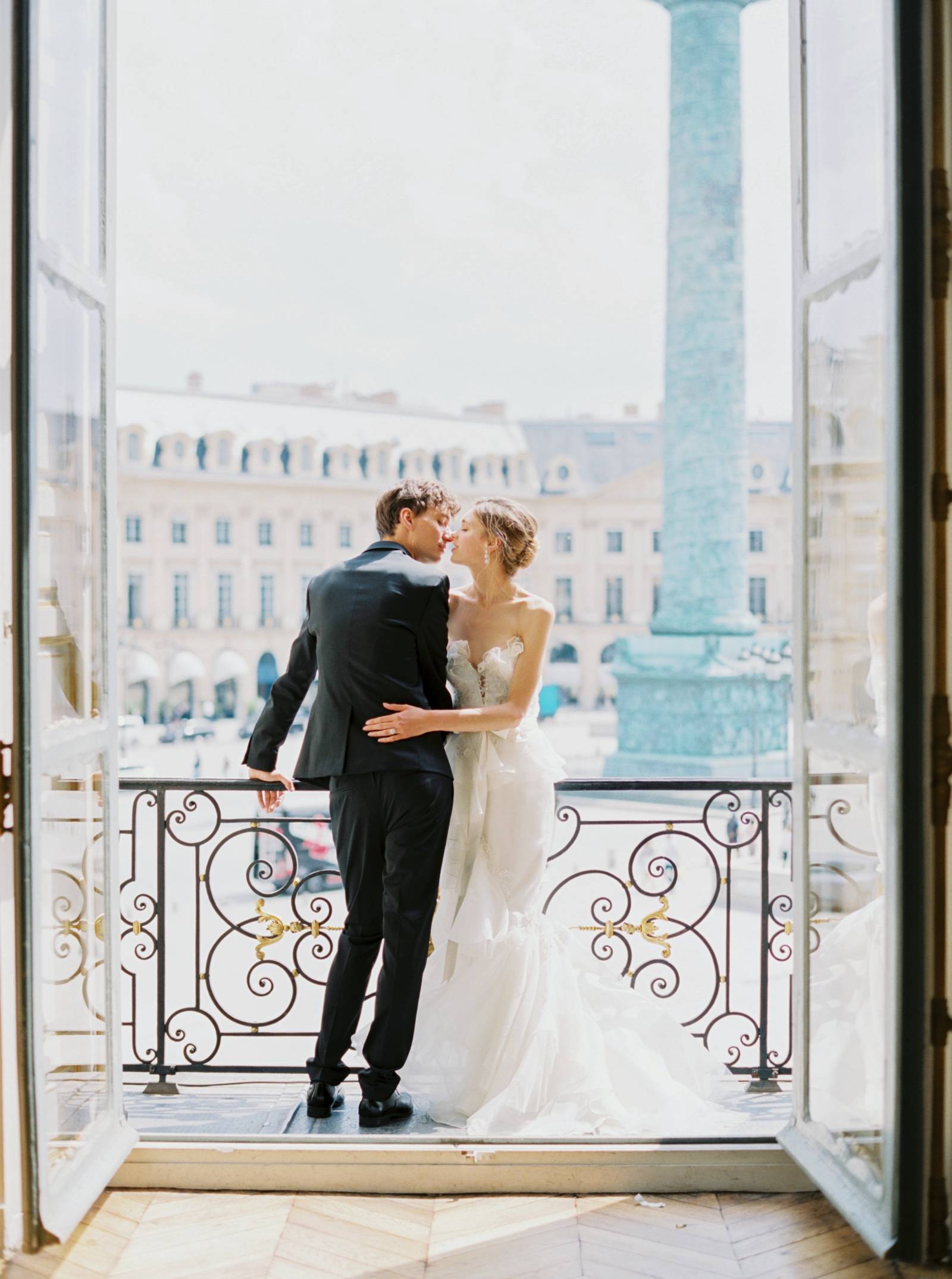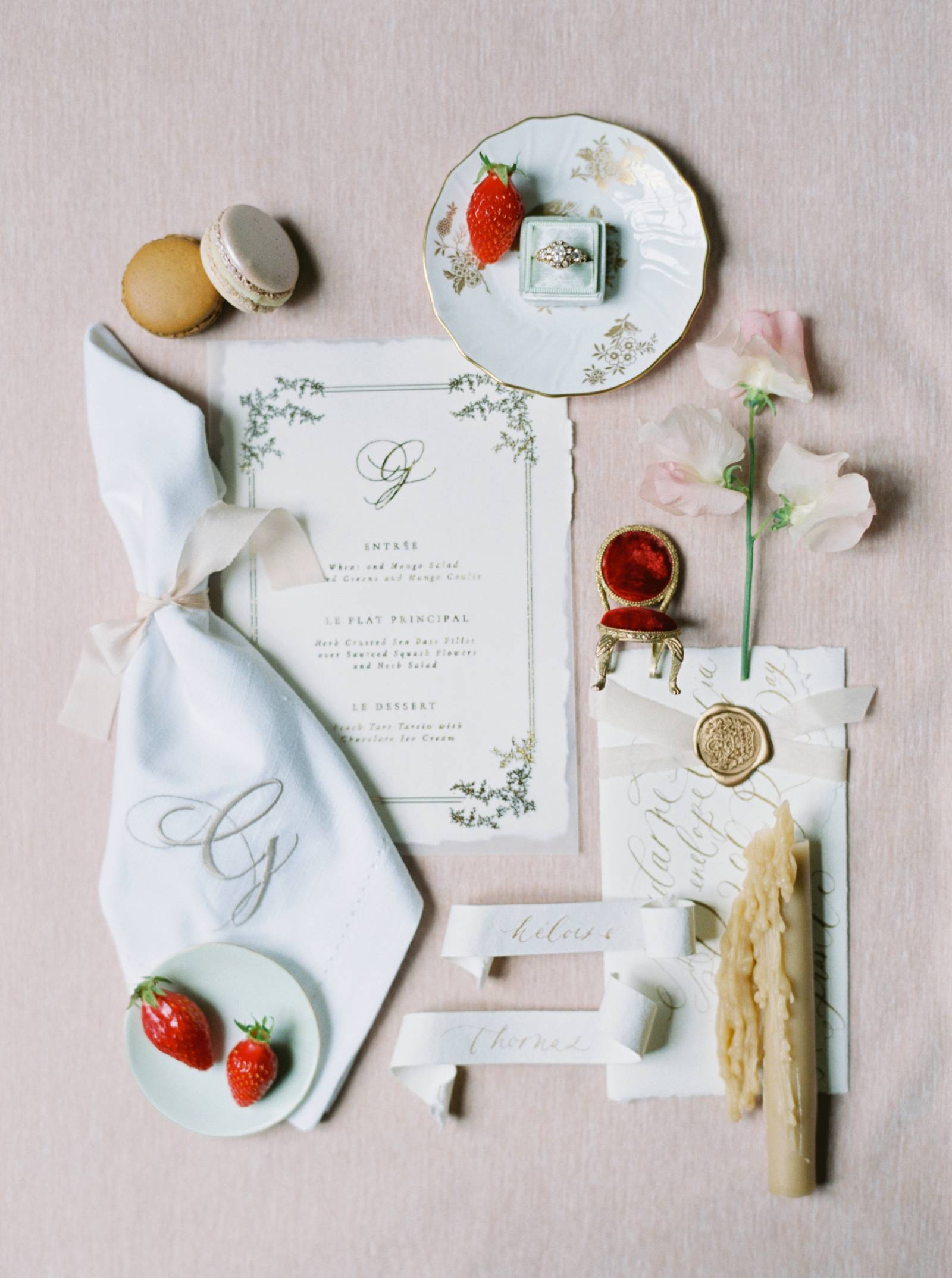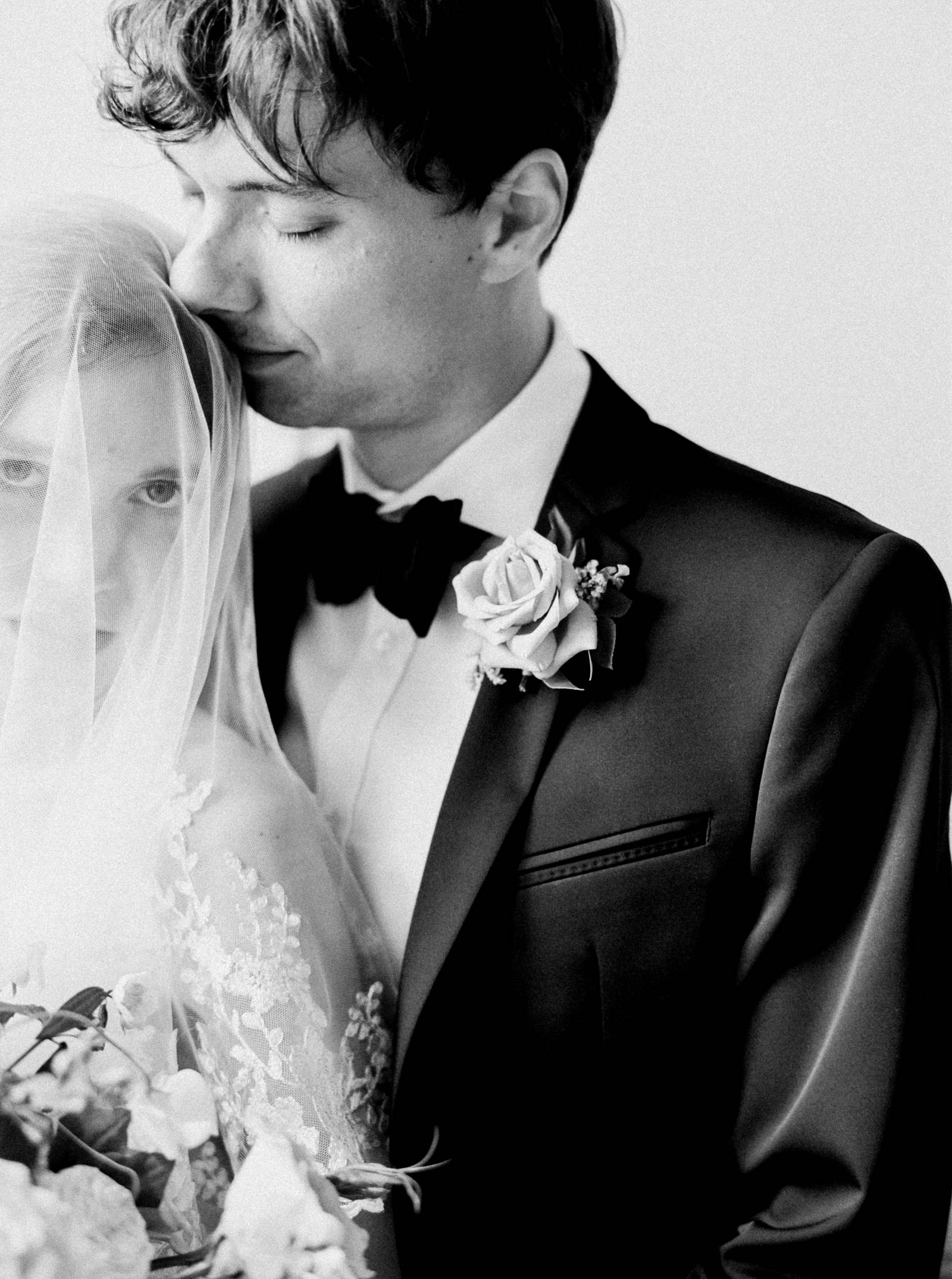 A huge thanks to New York wedding photographer SOPHIE KAYE for sharing this stunning Parisian wedding inspiration with us. As a master of capturing the most romantic and feminine of images we highly recommend Sophie if you're on the lookout for a New York wedding photographer. Sophie says, "I am a huge fan of couples intensely in love, who care most of all about the experience of their wedding day and spending it with family and friends. Having an intimate wedding in central park surrounded by the ones you love? That sounds right up my alley. Eloping to Rome to say your vows on a hillside in the middle of some ruins? Yeah, that too. Of course we'll get beautiful photos of you and your bridal party, and I won't miss your cake cutting. But I for sure won't be passing up photos of you and your new husband sneaking away to watch the sunset or your dad crying during your first dance." You can see more of Sophie's work in our Vendor Guide here.
You'll want to check out this Bridal Inspiration at Versailles inspired by literature and arts by Sophie as well.