Victoria and Jacob held their wedding at the beautiful GREYSTONE MANSION in Beverly Hills, California. For Victoria it was exactly what she was looking for, with it's natural beauty and a building that looked like something out of Pride & Prejudice it required little in the way of decor. She tells us, "I could get lost in its beauty. When you walk through there, it truly feels like you're in a complete different country. I wanted that experience of awe for us and our guests on our wedding day. Also, one of my favourite things about Greystone Mansion is that it is a public park that is well taken care of by the city. So I love the fact that Jacob and I can always come back, walk through the mansion, and relive our wedding day with each other and possibly with our future children." Inspired by the venues stunning architecture and elegant gardens, they chose a mix of mauve, dusty rose, gold and plum for the colour palette. Southern California wedding photographer MALLORY DAWN captured these gorgeous images from the day which included absolutely stunning florals by PLAIN JANE POSY.
HOW DID YOU MEET? Jacob and I grew up in the same church together. However, we didn't become friends until we were teenagers. We were both very involved in our youth group and music ministry, and that is where we got to know each other and our friendship blossomed. Once we started talking, we became inseparable! We were always there for the other whenever one of us was in need of an encouraging word, prayer, or just a listening ear. Prayer and friendship was the foundation for our relationship that allowed us to remain strong and weather tough storms that were ahead!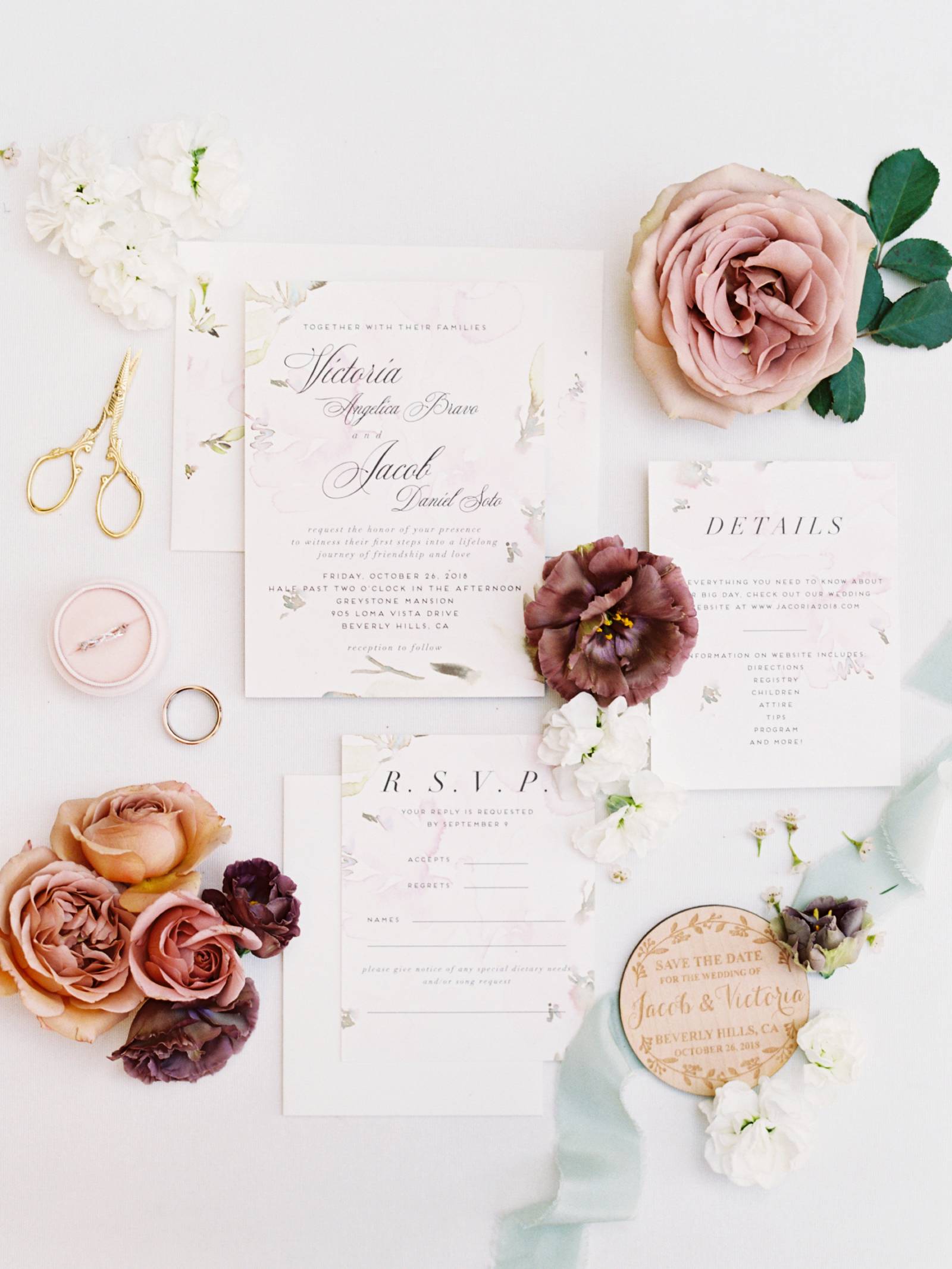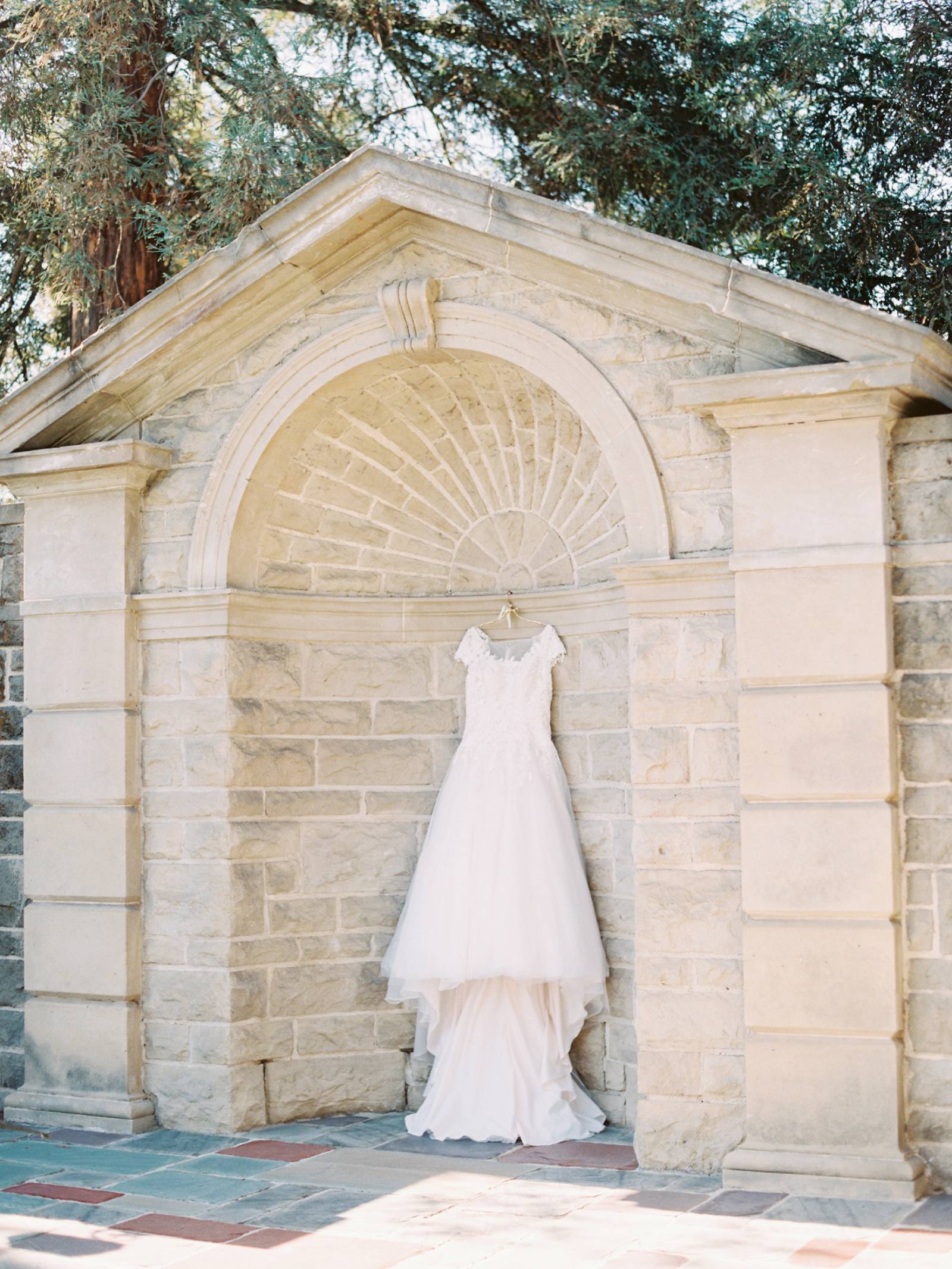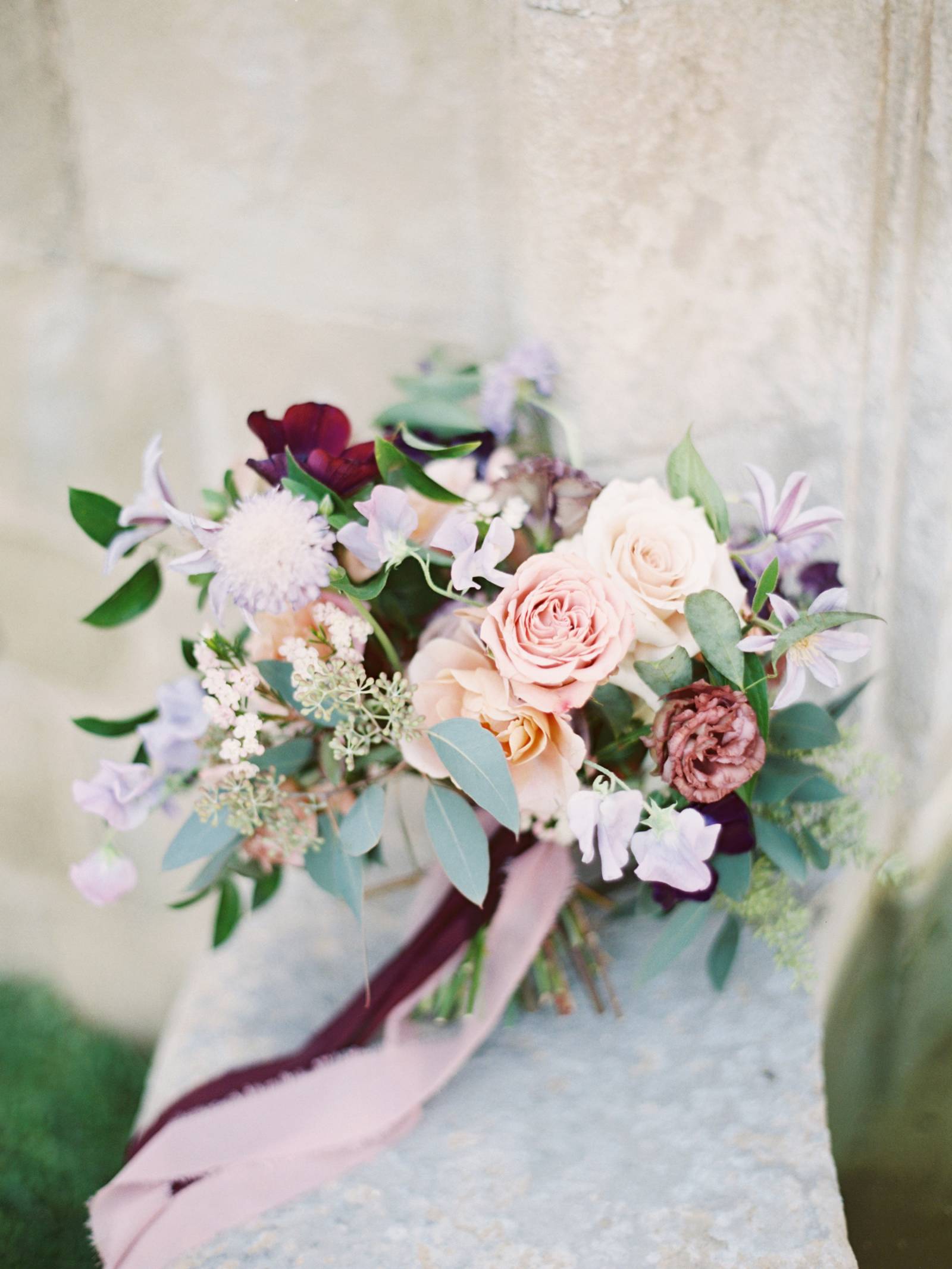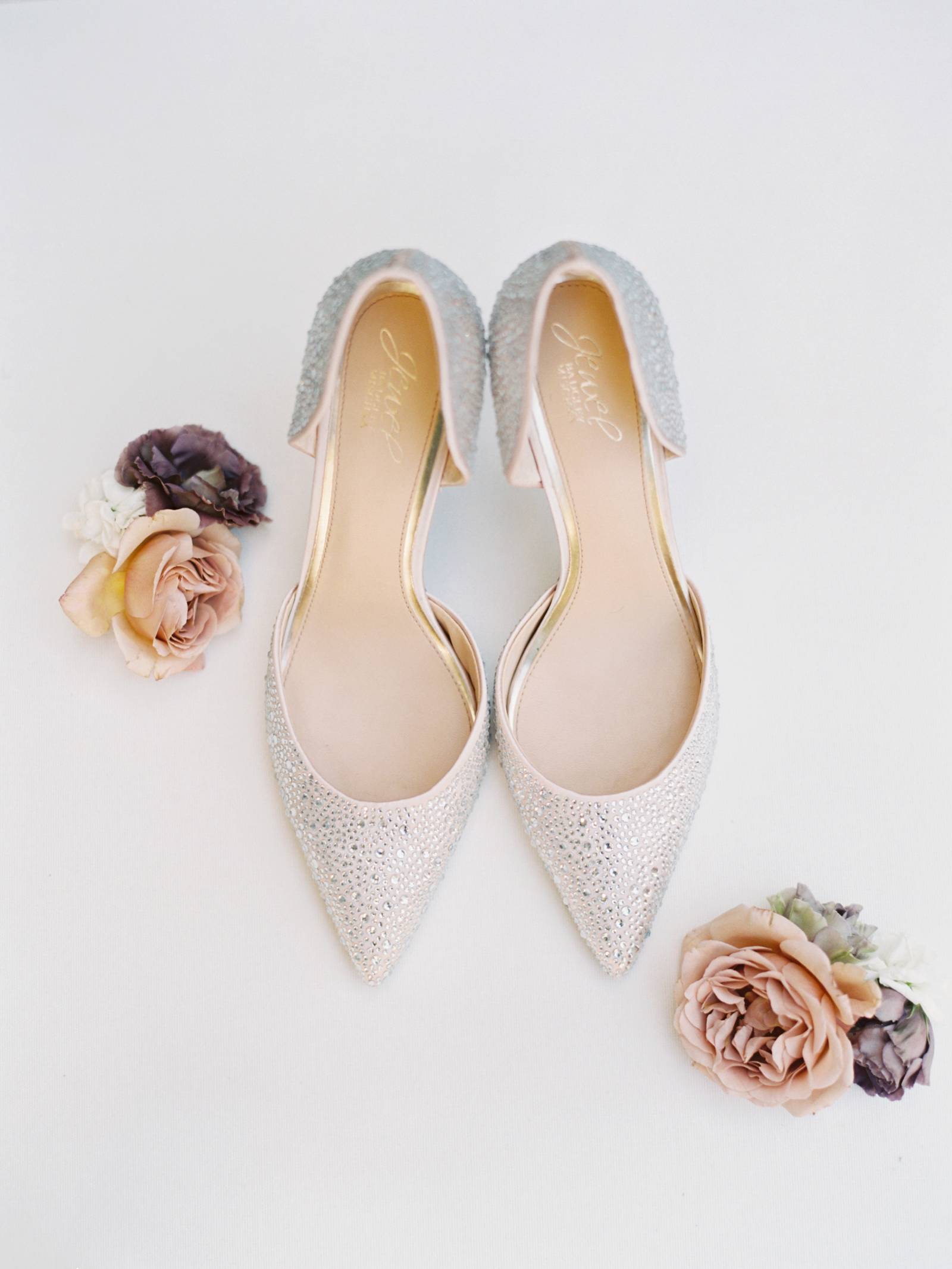 TELL US ABOUT YOUR PROPOSAL: The proposal was absolutely beautiful and thoughtful. Jacob chose a place that was significant and meaningful, McCullough Park in Point Loma Nazarene University. It is a small and serene park that overlooks the ocean. It is a place of sweet memories as we had our final moments before he had to fly home. Also the place he asked my parents for the long awaited blessing for us to date.
He planned a wonderful birthday weekend in San Diego with me and my parents, and surprised me with lanterns and my favourite lavender flowers in the shape of a heart. As he walked us to that park, we reflected on our long and arduous journey that brought us to that day, and how through it all our love only grew stronger in the hands of God.
I was so surprised when I saw flower petals on the ground before me, my heart leapt, and tears started flowing. He got down on one knee, and asked me to marry him, and presented me the perfect ring. Little diamonds braided together to form my engagement/wedding band to signify a threefold cord that is not easily broken. That means as long as Jacob, God, and I remain united, we will be together forever.
TELL US ABOUT FINDING YOUR WEDDING DRESS: There were so many beautiful wedding dresses! I wish I could have bought them all, but I chose one I felt beautiful, playful, yet very elegant and modest in. I loved the way it moved and flowed, truly whimsical. I also loved the way the beaded applique elegantly flowed into the tulle. I paired it with a simple cathedral drop veil that was custom made by a family friend. The veil truly added to the elegance of the dress and made it almost ethereal.
MOST MEMORABLE MOMENT? Jacob: The first look was the most memorable moment for me. I was waiting in anticipation of seeing my bride, and when I heard the rustling of her dress as she walked towards me, my heart literally skipped a beat. I will never forget it.
Victoria: For me, the most memorable moment was the foot washing ceremony, the vows, and our first dance. They were so personal, intimate, and close to my heart, and they truly make up the essence of our wedding day.
TELL US A LITTLE ABOUT YOUR HONEYMOON: For our honeymoon we decided to spend two weeks in Maui! It was a dream come true. We enjoyed snorkelling (and swam next to a huge turtle!). We did the Road to Hana (and beyond haha-that was scary). We ate all the delicious food! Mama's Fishhouse was scrumptious; I would go back to Maui just to eat there again. Best of all, we got to relax and enjoy each others company. We also spent a couple days in San Diego and visited our special spot (McCullough park) where Jacob proposed. The best part was coming home and not having to jump right into work. Having a weekend to settle in was wonderful.
WHAT ADVICE WOULD YOU GIVE OUT TO A COUPLE PLANNING THEIR WEDDING? 1. Most important above all is to not just plan for your wedding but plan for marriage! We decided to do premarital counselling with my uncle/officiant and aunt, and they had a lot of wisdom to teach us! Plus they chose a great curriculum for us to go through and learn about what it means to be a husband and a wife, how to deal with conflict, and how to set up goals for us to grow in our marriage. We truly learned so much about marriage and about each other, our strengths and weaknesses as a couple. Preparing for marriage is truly the most important thing you can do as an engaged couple. Nobody regrets doing premarital counselling.
2. Make your wedding personal. Don't be afraid to sprinkle a little personality here and there. It is after all your and your future spouses day so it should represent your union and what you both will be bringing together. We did this by having a journaling bible hand painted for us and used it as a guest book. Also we decided to do a first look since we knew it would settle our nerves and help the day go by smoothly. Also two of my favourite personal details and most memorable moments is the foot washing ceremony and having Jacob's cousins as our wedding band. Our wedding band was AMAZING! They put their hearts into it for us and they sounded exceptional.
3. Take time to have fun, relax, and reconnect. Take it from someone who carried her wedding planner EVERYWHERE. The wedding can consume your thoughts, emotion, time, and energy. Spend some time every week to just connect. Don't talk about the wedding. Just enjoying your fiance and ask how they are doing. This is crucial since the stress of the wedding can definitely take a toll on the relationship. You may have fights, you may have people who want to share their thoughts on what you are doing wrong with the wedding. So its important to be on board with each other about the wedding and also take your time to reconnect away from wedding planning so nothing and no one can come between you.
4. Find vendors you can trust to execute your vision. If you are doubtful about someone, trust your gut and keep on looking.
5. Once the day arrives,,, let things just happen. Things will arise, things might go wrong, but the most important thing at that point is not the cake, not the flowers, not the music... nothing matters except finally getting married to your best friend. So if something goes wrong, it's ok. Breathe, and focus on what is important. Reminding yourself of the big picture truly helps with the nerves and allows you to enjoy the moment.

ANY OTHER DETAILS THAT HELP TELL THE STORY OF YOUR DAY? The most important element of our day was not the aesthetics, not the music, nor the food. All of that was so great and lovely and memorable, and we are so happy with our vendors. They truly did an awesome job. However, the most important element of our wedding day was the spirit. Since the beginning, we both knew what we wanted for our wedding day. For there to be a spirit of unity, of family, and of God's great love which carried us through our hardest times. We wanted our story to be truly present that day. We have an amazing story of love, patience, resilience, prayer, faith, overcoming obstacles, and choosing each other over and over. We wanted that to be conveyed through our vows, our details, and our ceremony. The amazing thing was that it was even present in our reception as the people we chose to speak also knew of our journey and conveyed it for us. People afterward told us they were inspired by the love we have and the love that was present there on our wedding day. Even the vendors felt it. Hearing that really made our day. To know that we achieved what we truly wanted for our day. The spirit of Gods love and His blessing to be there unifying us for the journey ahead. Really, there is nothing better than for that to be so palpable on our wedding day that everyone there could feel that great love.
A huge thank you to Southern California wedding photographer MALLORY DAWN for sharing this truly beautiful wedding with us. Mallory is passionate about shooting weddings and prides herself on making her couples feel comfortable and relaxed in front of the camera, so they can truly enjoy their wedding day! "I would describe my style as bright, soft, romantic and elegant. I can honestly say that I value the relationships I create with my clients. I only photograph a limited number of weddings each year to ensure my couples receive the best service possible. I am so passionate about what I do and I would be honoured to document your love story." If you're a bride looking for a Southern California wedding photographer be sure to check out our vendor guide of which MALLORY DAWN is a valued member.