Grace and Jack were after a simple, elegant wedding with a touch of whimsy. Held at TRINTY VIEW FARM in Tennessee. it was captured by Northern California wedding photographer KELLI LYNN. Wedding planner SARAH LIZABETH putting the perfect touches to their day which included a beautiful al fresco dinner.

WHY DID YOU CHOOSE THIS LOCATION? We both went to school in Nashville, and I was living in Franklin at the time. I am from Ohio and Jack is from Alabama, so Nashville ended up conveniently being about perfectly halfway for our families. I found Trinity View Farm down the Instagram rabbit hole, and as soon as I saw it, I fell in love. After meeting the manager and a potential wedding planner (who would become ours) there with my sister, I knew it was the very place for us. It felt special and very meant to be.

HOW DID YOU MEET? Jack and I met in the fall of 2016 at Vanderbilt where we both lived in North House. Through a string of mutual friendships, a rained out football game, and the familiar struggle through a general chemistry class, somehow we became friends - even though Jack forgot my name and had to ask my roommate. To give him some credit, he did do much better in chemistry than me. It was a quick, simple friendship and three years later Jack decided it was Finally time to ask me on a real date, knowing in the back of our minds going on a real date meant we would be in it for the long haul. It wasn't a surprising, catch-you-off-guard kind of love because it had been steeped in friendship that showed up in honest park bench conversations, picked up the phone from opposite sides of the globe, and quietly held space for both delicate tears and robust laughter (that often lead to the good kind of tears).

TELL US ABOUT YOUR PROPOSAL: While I was living in Franklin, Jack started medical school in Birmingham, Alabama. He came up to visit as much as he possibly could, and one week before a visit I was feeling pretty overwhelmed because I had some friends coming in town and felt the pressure to see everyone and spend time with Jack in such a short period of time. Jack suggested that we spend some time Saturday morning just the two of us before squeezing in time with our favourite people. I thought this was a great idea, not at all thinking this was all a part of the plan to begin with! 2020 brought its fair share of despair and triumph. Graduating in a pandemic, entering medical school for Jack, navigating long distance, watching natural disaster tear apart our beloved city, falling in love with a preschool classroom, etc. is far from our concept of ordinary, but on an ordinary day in Franklin, TN Jack waited patiently at Ellington Agricultural Center with blueberry mufFins and coffee in tow. It was a simple morning, and almost as soon as I set down our picnic blanket, Jack proposed. I can't even begin to describe the joy-Filled look on his face and my quick, but not at all hasty, 'yes! Then, as promised, we had time just the two of us before celebrating with friends and family that night. All of that was a surprise, too, I had no idea my sister and brother-in-law had flown in to celebrate!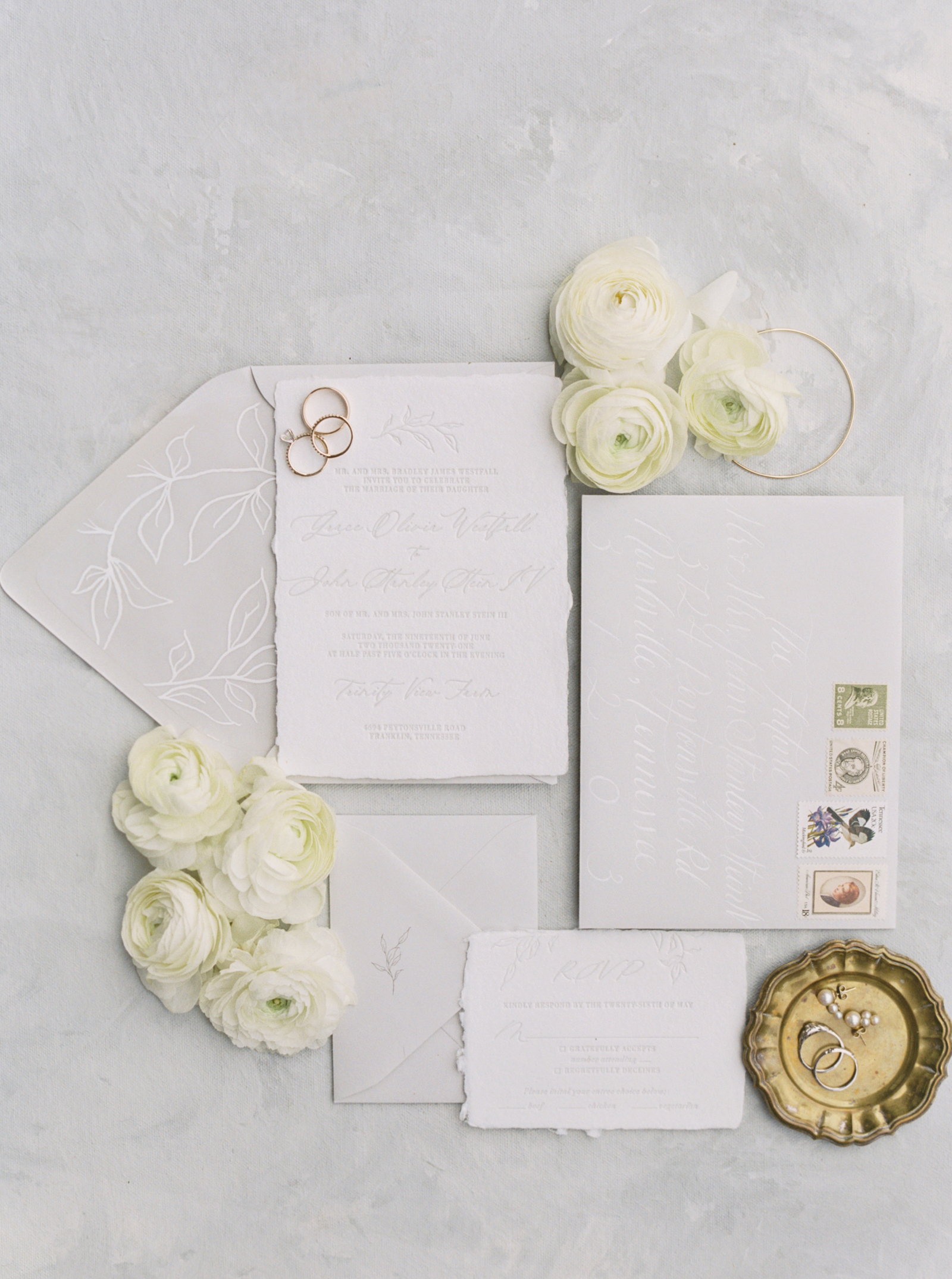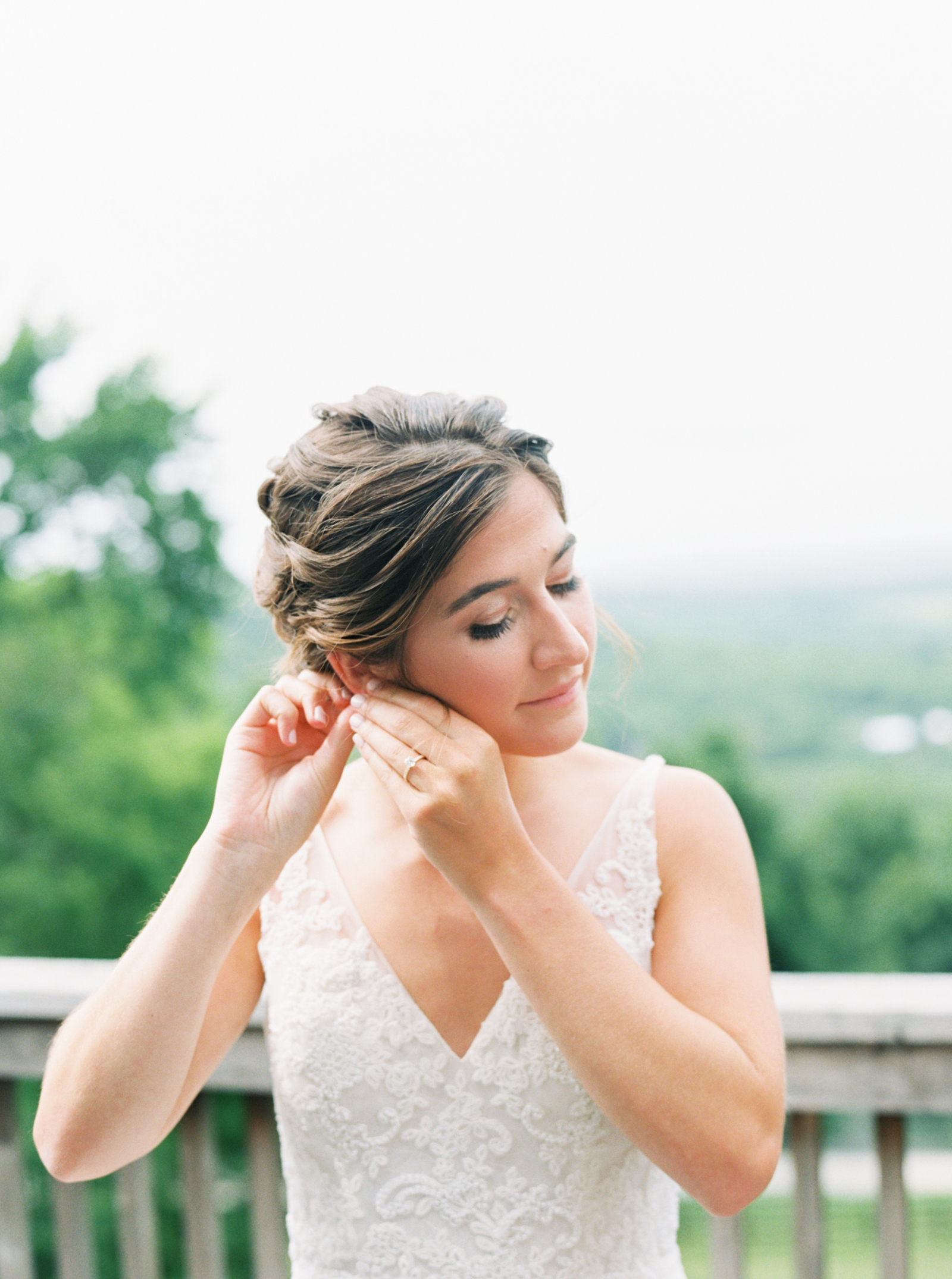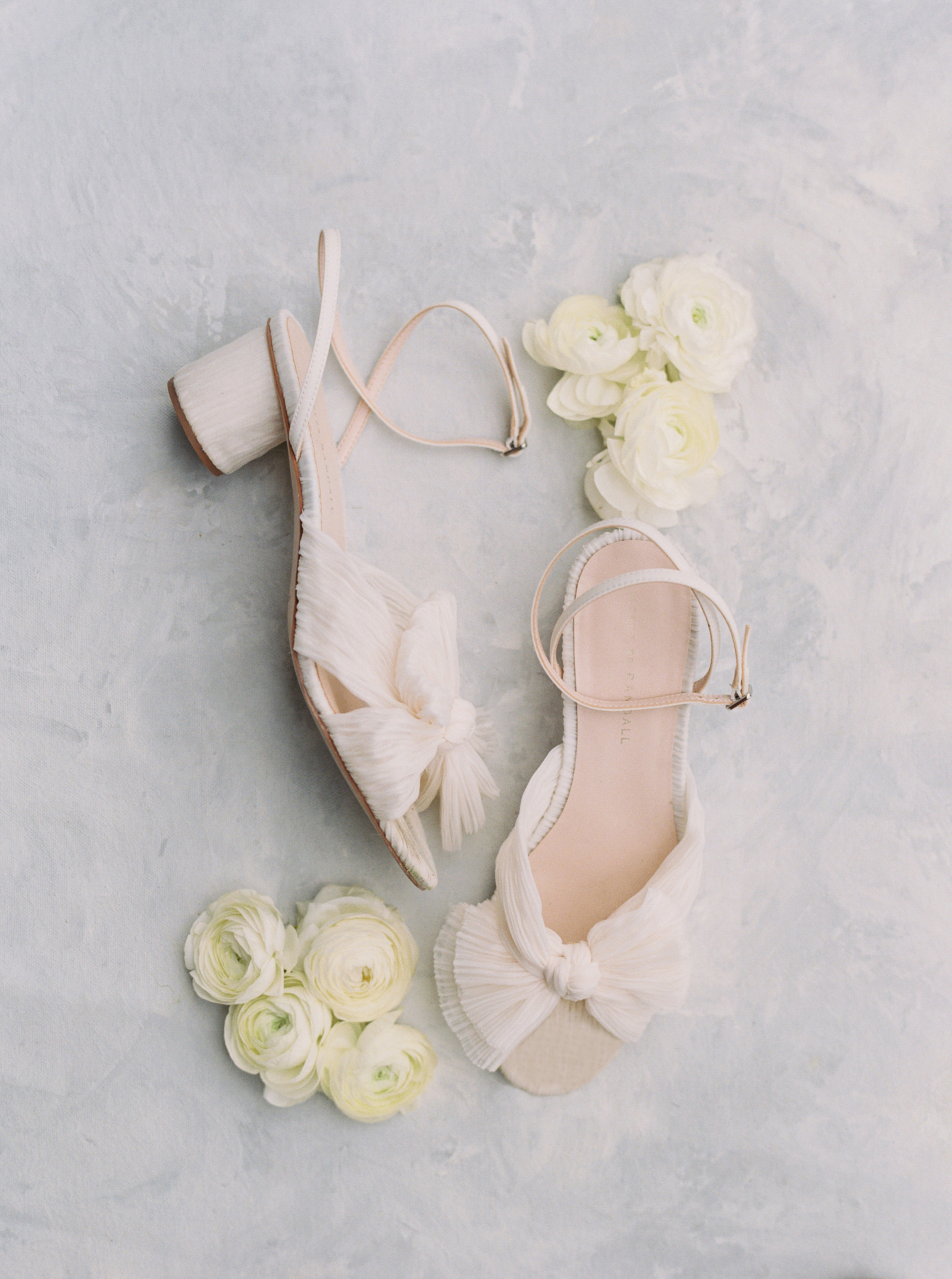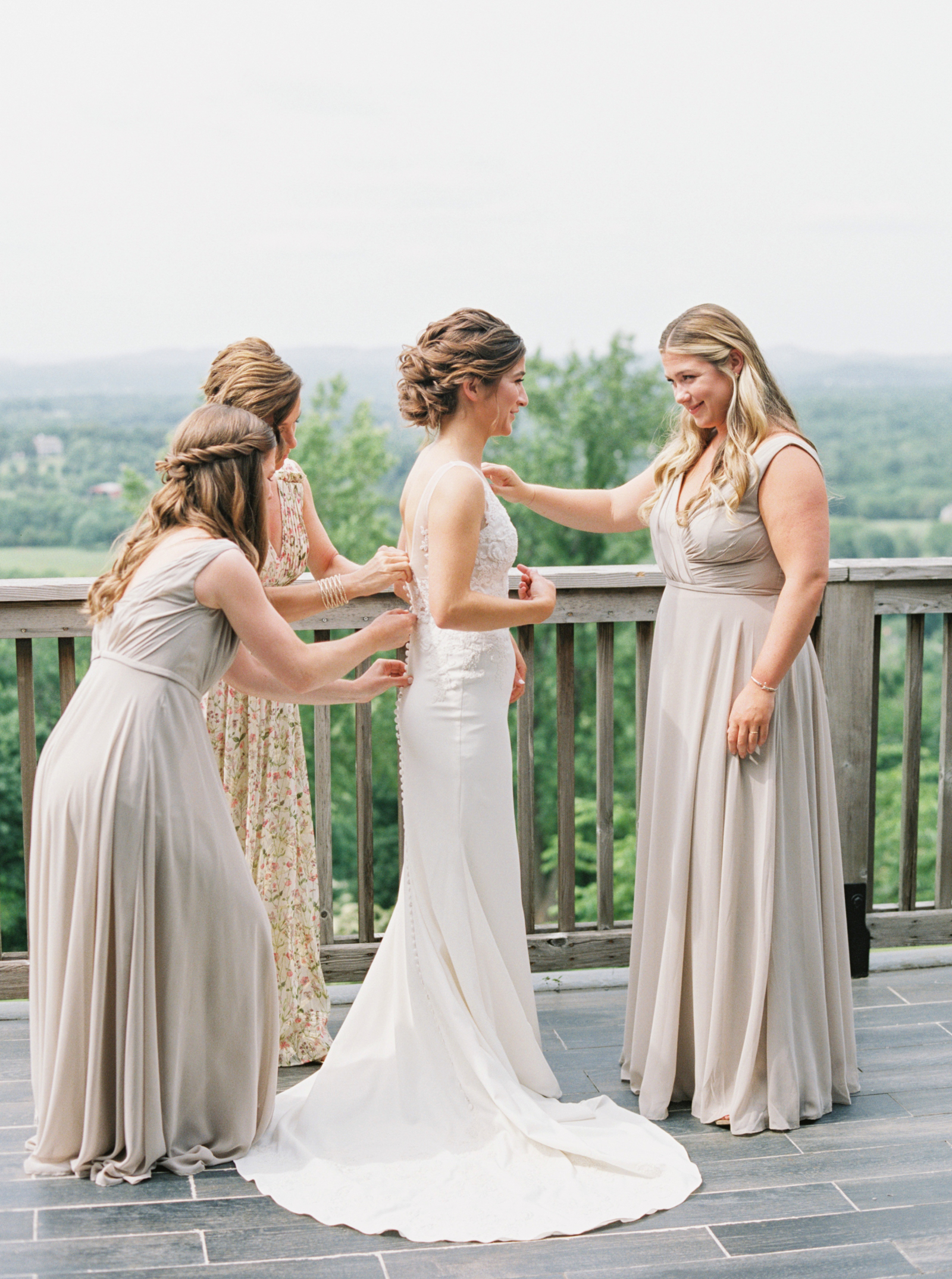 TELL US ABOUT FINDING YOUR WEDDING DRESS/ATTIRE: I thought I knew what I wanted – simple, flowy, elegant. I stubbornly claimed I wanted little to no lace and absolutely no beading. As soon as I started trying on dresses, I felt swallowed by anything that had too many layers, and as a young bride, I had a desire to look elegant yet whimsical. I thought I had found my dress, but was nervous to make some changes to it before ordering without knowing what it would look like, so we headed to another appointment. My sister ultimately chose my dress from a rack and I shook my head, but decided to try it on anyway. She always knows best (but don't tell her I said that)!
DID YOU HAVE ANY DIY ELEMENTS? My mom and I are both passionate about bread. Why? I mean, I am gluten free, so I don't even eat bread, but I think that has also made me very aware of good bread. Specifically, we love to make (and eat) sourdough. Our vision was to have a loaf at every table. There's something beautiful and symbolic and healing about breaking bread together, too. We knew we didn't have the oven capacity, so we handed that particular project off to Randy at the Franklin Bakehouse. What we did have the bandwidth for was creating a favour that was unique, gorgeous, and delicious. We spent the week leading up to the wedding baking Ina Garten's famous shortbread recipe, sourcing edible flowers and pressing them, and decorating each cookie with a unique floral design. It was a labor of love to delicately place flowers and herbs as well as package each cookie individually, but it was also sweet quality time with my mom. I'm still making those cookies for special occasions today.
DESCRIBE YOUR WEDDING FLOWERS: I chose blush and peach tones to be the pops of colour to complement whites and plenty of greenery. I've always loved peonies, and everything was chosen surrounding those. I love an English garden rose like beautiful David Austen roses, and we also chose some other unique flowers to be standouts in bud vases. We also had a bevy of eucalyptus lining the aisle, hanging from the doors, running down the head table, and hanging in doorways. It felt whimsical yet elevated, but mostly it just felt joyful.
FAVOURITE DETAIL OF THE DAY: Kelli, our photographer, was truly such a gift. She let us sneak away for some sunset photos, which was such a gift. We will always remember that Tennessee sky. Those photos helped create our favourite piece of art that hangs in our home. My parents' gift to us was a custom piece by the talented Amanda Norman (@amandanormanstudio) who captured that sky beautifully in a painting of our venue.
WHAT ADVICE WOULD YOU GIVE OUT TO A COUPLE PLANNING THEIR WEDDING? Take a deep breath, enjoy the process. You won't remember every detail like what the napkins felt like. Remember your 'why.' We chose vendors who we knew we wanted to ultimately bear witness to our wedding, and that was important to us. We love every person that was present, but I could not tell you specific details of the vases or silverware. Store up treasure that will last – in the people you surround yourself with.

MOST MEMORABLE MOMENT? Since we were moving to Birmingham for Jack to finish medical school, we chose the last song to be "Sweet Home Alabama." That was memorable, but mostly, I remember hearing the intro and thinking, "What? It is already over?!" It went by so fast, and in the best way possible. The best part was that at the end of the day, we had so much fun and we were overflowing with gratitude for the people who surrounded us. From walking out of the ceremony and being met by our wedding party and family to standing in the middle of sorority sisters singing to hugging dear friends who came from Belgium, we were overcome with the feeling of gratitude, and that last song really let that sink in.

WHAT ASPECT OF THE WEDDING WAS THE MOST IMPORTANT TO YOU BOTH? The most difficult part was the guest list, but it was also the most important in so many ways. Yes, I wanted the food to taste good and the flowers to be beautiful, but I mostly wanted to tell a story, and I wanted that story to continue to be told. That story was not the story of Grace and Jack's wedding but the story that we know was written by God to tell of His love, grace, mercy, faithfulness, and goodness. We knew the people at our wedding would see something beautiful not because we planned it to be aesthetically beautiful, but because it is the same story that has been told since the beginning of time – the story of God's great love for us. That is the story we wanted to help tell. It is only by His grace that we made it to June 19, 2021, and it is that same grace that sustains us. We want to extend that safe and soft place to cultivate joy to everyone we encounter.
ANY OTHER DETAILS THAT HELP TELL THE STORY OF YOUR DAY? Late June in Tennessee can be brutal. We had seen rain in the forecast, we had seen high 80s and low 90s in the forecast, but we woke up to a perfectly overcast, slightly breezy, mild day. As I look out the window, watching guests arrived, I remember smiling at one woman who had a light wrap over her shoulders. It was a miracle, and it was a grace to us. A small, kind gesture of God's faithfulness and care.

TELL US A LITTLE ABOUT YOUR HONEYMOON: Jack and I knew we would both start marriage on the wrong foot if we had to wake up at 6am and fly out of Nashville, so we decided that we would take the day after our wedding to drive back to Birmingham and let the memories sink in. We left the Monday after our wedding for St. Lucia, which was an absolute dream. I could not say enough amazing things about Cap Maison, a boutique resort tucked away in its own little cove. We enjoyed a day on the water, a hike up the Pitons, an amazing dinner with the resort's sommelier in the wine cellar, stunning views, and the best service from staff who felt more like friends by the end of the trip.

IS THERE ANYTHING YOU WOULD CHANGE OR DO DIFFERENTLY? Absolutely not. Of course, it is easy to look back and probably find something to change, but there's no real value in wishing our day was something different than it was because it was exactly what it needed to be.
A huge thank you to Northern California wedding photographer KELLI LYNN for sharing this beautiful wedding with us. Kelli is a valued member of the Magnolia Rouge Vendor Guide. We love her approach to her job; "Building relationships and having a true connection with my couples is important to me. I want to be the best for you on your wedding day and I strongly believe that forming a friendly relationship with my couples allow me to provide you with the best possible service. Photography is my mission field of sorts, and in order to serve you better, I think getting to know you better is key." You can read a short interview with this Northern California wedding photographer HERE.