This weekend we're talking to Ohio Wedding Photographer NICOLE CLAREY whose work is influenced by the days of growing up and living around Central and Southern California. With a Masters in Visual Arts from California State University, Northridge, she has dedicated her life to the practice of photography and preserving timeless memories.
WHAT MADE YOU WANT TO BECOME A PHOTOGRAPHER? I first fell in love with photography in the 5th grade when I became class historian. From then on, I always had a camera on me, photographing anything but mostly my friends and family. I'm totally not a math and science kind of person so I knew I would eventually end up in a creative field; however, photography wasn't ever something I thought I could make into a career, just something I was passionate about.
TELL US A BIT ABOUT YOUR PATH TO GET THERE. After finishing my Visual Communications degree at FIDM in Los Angeles, Ca (fashion school…) I realised I wanted photography to be more than a hobby in my life, so I continued my education and received my Bachelor and Master Degrees in Art at California State University, Northridge. Funny enough, I thought the photography program there was all digital, but was actually all analogue! I ended my Masters program with the intention to teach photography/art but one wedding on a whim snowballed into many, and now, here I am 7 years later!
HOW WOULD YOU DESCRIBE YOUR STYLE? Real. Vibrate. Timeless.
WHAT DO YOU LOVE MOST ABOUT WEDDINGS? I think the obvious answer is seeing two loving families come together. Which really is magical, I'm always ugly crying behind my camera! But honestly, I think my favourite thing is getting to hang out with my clients all day. I have really great relationships with my couples so we always end up having a lot of fun the day of.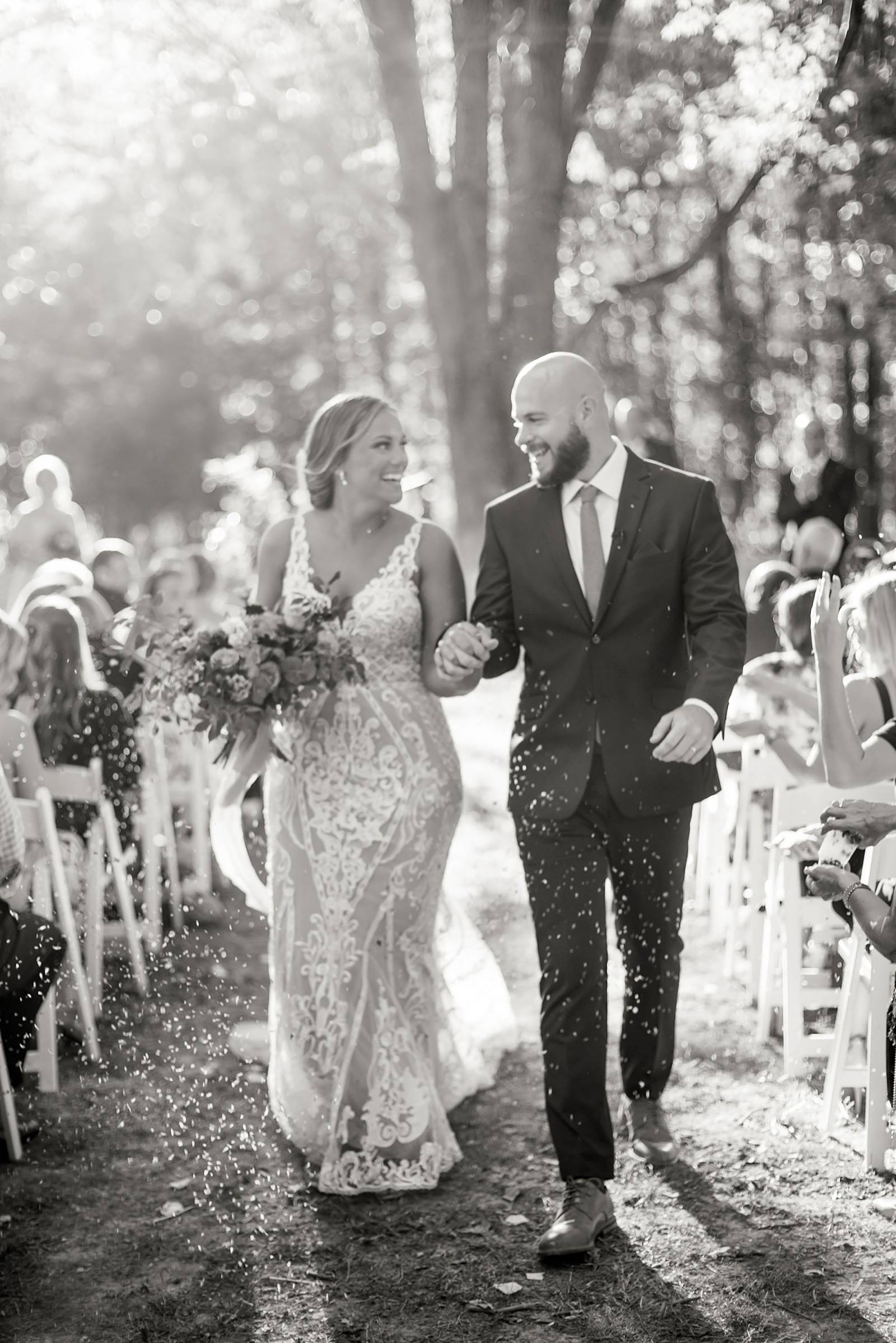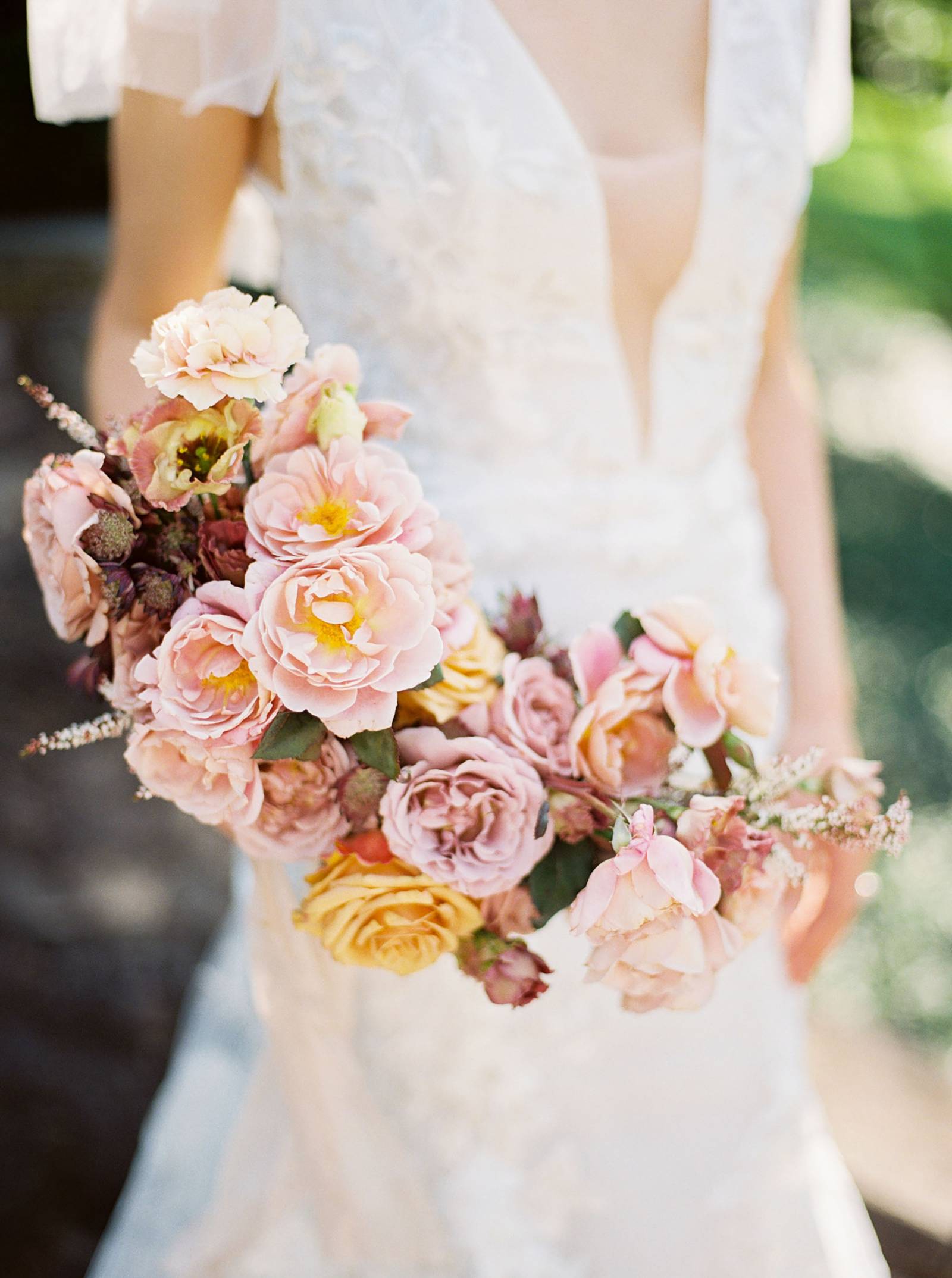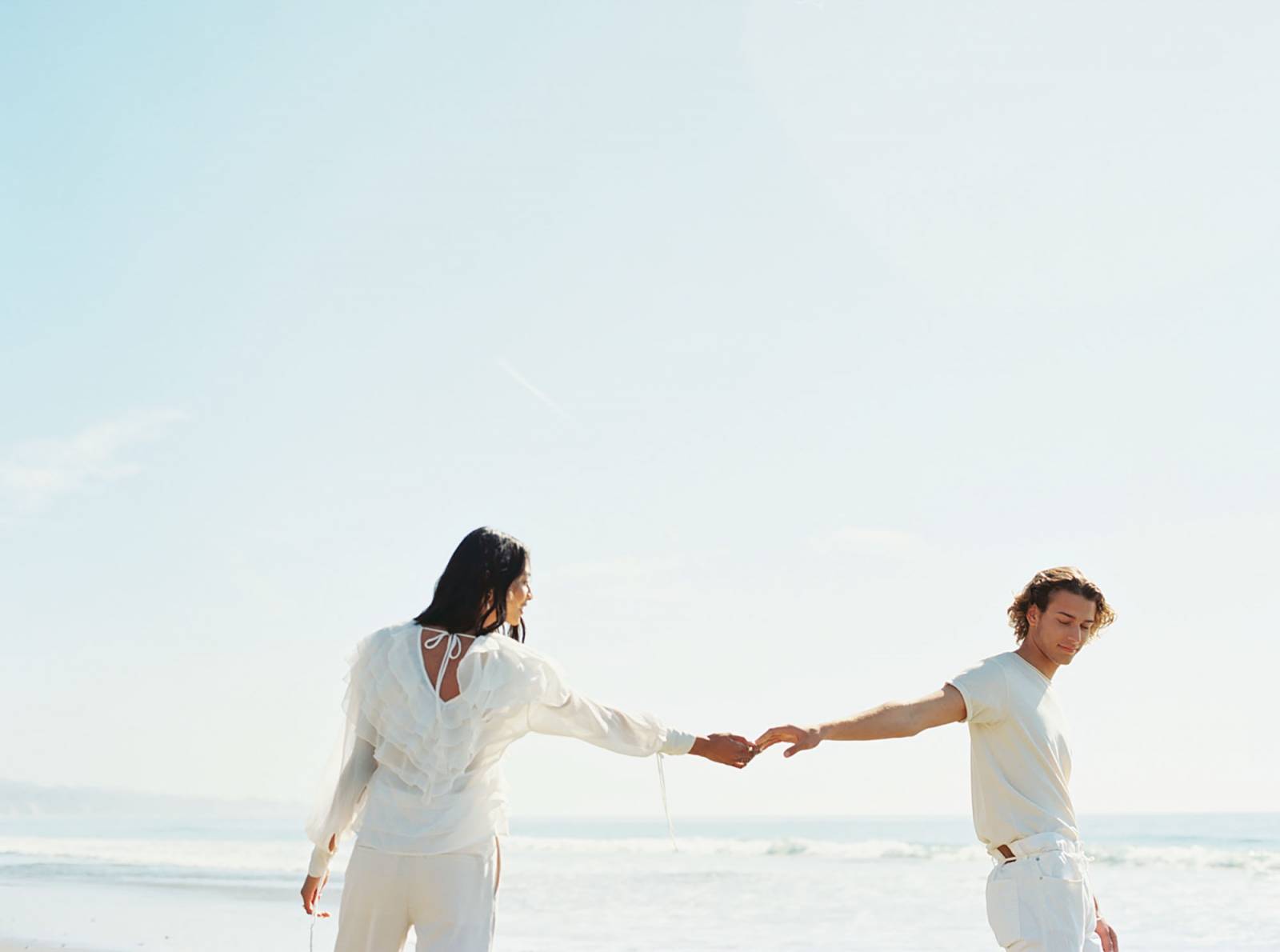 CAN YOU RECALL YOUR FAVOURITE WEDDING EXPERIENCE? Another hard question because I've had so many! I'd have to say my favourite wedding experience was traveling to Maui for a very intimate elopement, which turned out to be one of my all time favourite weddings. Not only was it beautiful, but SO fun and because it was such an intimate day, the cinematographer (my good friend, Anna Lord!) and I basically had free reign to play with them all day!
ASIDE FROM FAMILY & FRIENDS, THREE THINGS YOU CAN'T LIVE WITHOUT? I'm assuming dogs are filtered under family. :) My camera (duh), In-N-Out and my boots. I have a crazy obsession with boots, but what girl doesn't?
WHERE WOULD WE FIND YOU ON A SUNDAY MORNING? Sunday mornings have changed dramatically for me in the past three weeks because we welcomed our first baby girl into our lives, Kate Marie Clarey! These days you'd find me on the couch, in comfy clothes with a top knot, snuggling my newborn. And also trying not to drown in a sea of dirty diapers.
HOW WOULD YOU SPEND YOUR IDEAL DAY OFF? My ideal day off would consist of a day at the beach with family, followed by good food and lots of wine.
Ohio Wedding Photographer NICOLE CLAREY is a valued member of our vendor guide. Nicole is a fine art wedding photographer currently living in Dayton, Ohio. As a military wife, she is constantly moving and traveling to new places, but California will always be home and her source of inspiration. With a Masters in Visual Arts from California State University, Northridge, Nicole has dedicated her life to the practice of photography and preserving real moments of love and life. You can see more of her portfolio in the MAGNOLIA ROUGE VENDOR GUIDE here.