As far as Tennessee wedding photographer HONEYSUCKLE & WINE is concerned, photographs are a source of joy, and we find it hard to argue with that sentiment. If you're a sucker for joy, romance and sentimentality, then Millie is the photographer for you. Read on to find out more about her.
WHAT MADE YOU WANT TO BECOME A PHOTOGRAPHER? Rather than having one moment of just knowing, a culmination of moments ultimately brought me to photography. Growing up, I would spend hours looking through family photo albums, memorising the scenes in each one. My best friend and I would have fashion shoots when we first got our hands on a point-and-shoot digital camera and we would rush to Wal-Mart to print them. A few weeks before I graduated college, I took a photo of a dandelion in front of the chapel on campus, and later that day my school announced it would be closing its doors for good—the photo of the dandelion went on to represent a moment of hope and beauty in a time of sadness. Photography was always a hobby of mine and something I gravitated toward for many reasons, and ultimately something I feel in love with because it became more than just a creative outlet for me. Most importantly being a photographer brings me tons of joy—from meeting and connecting with others, preserving important moments, being creative—and at the end of the day, I want to do the things that make my heart happy!
TELL US A BIT ABOUT YOUR PATH TO GET THERE. When I graduated from college, I used my graduation money (plus a little extra) to buy my first "fancy" camera, and the rest is history. Friends started asking me if I would photograph their kids, families, engagements, and weddings, and I was hooked. I dug into every corner of photography education I could get my hands on and practiced any chance I got—usually by making my younger sister be my guinea pig, so I could experiment with different types of light and composition.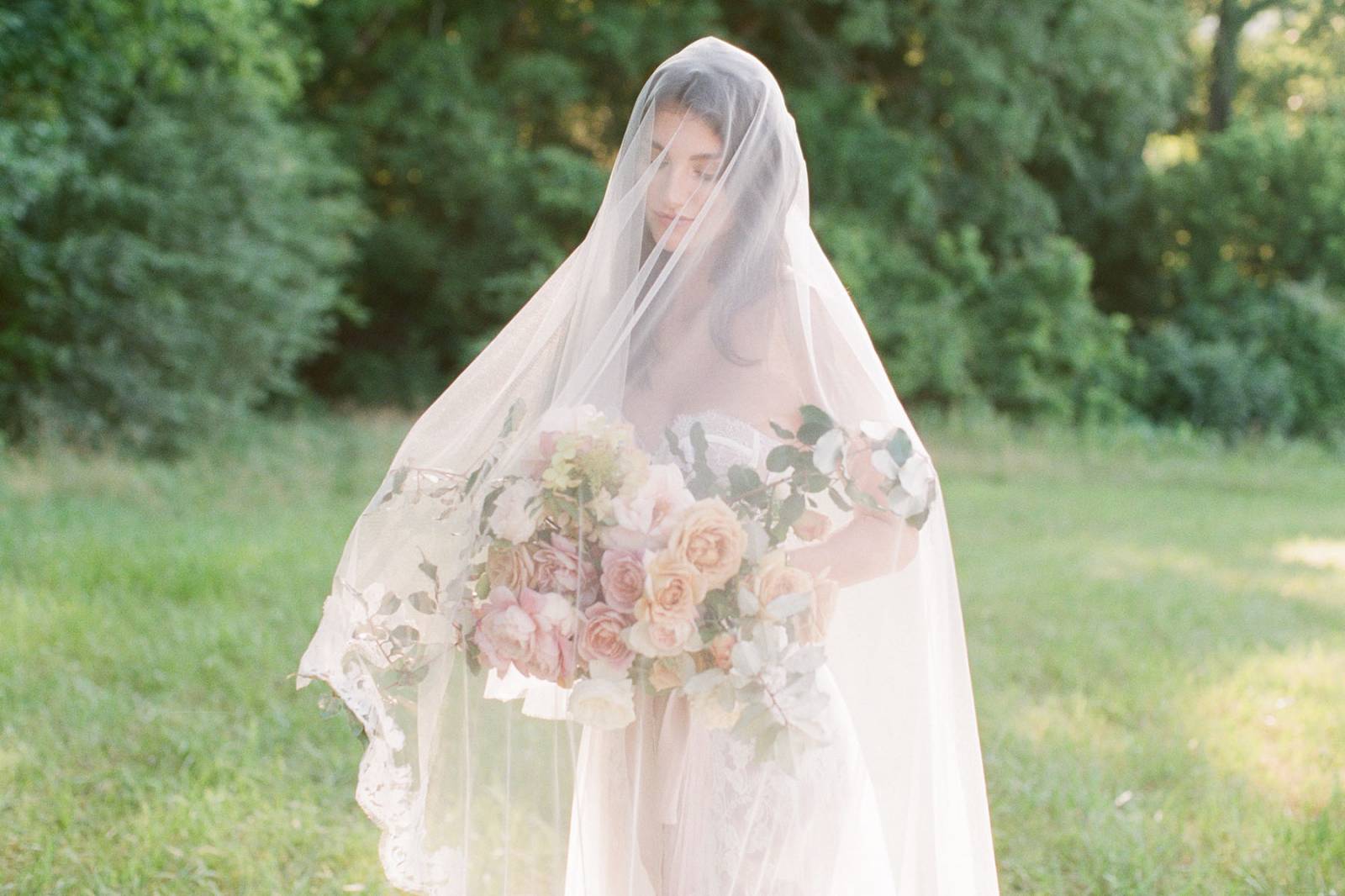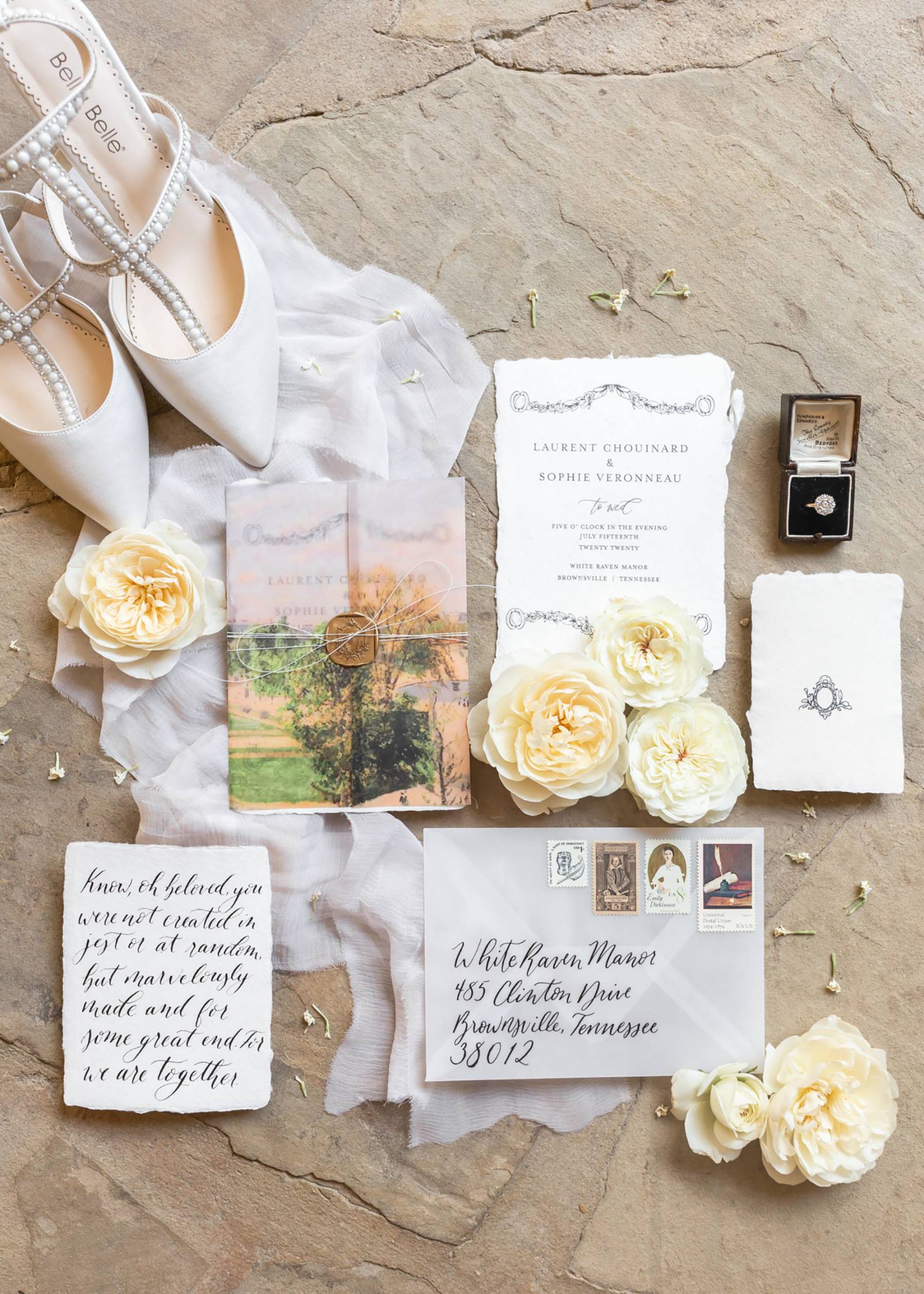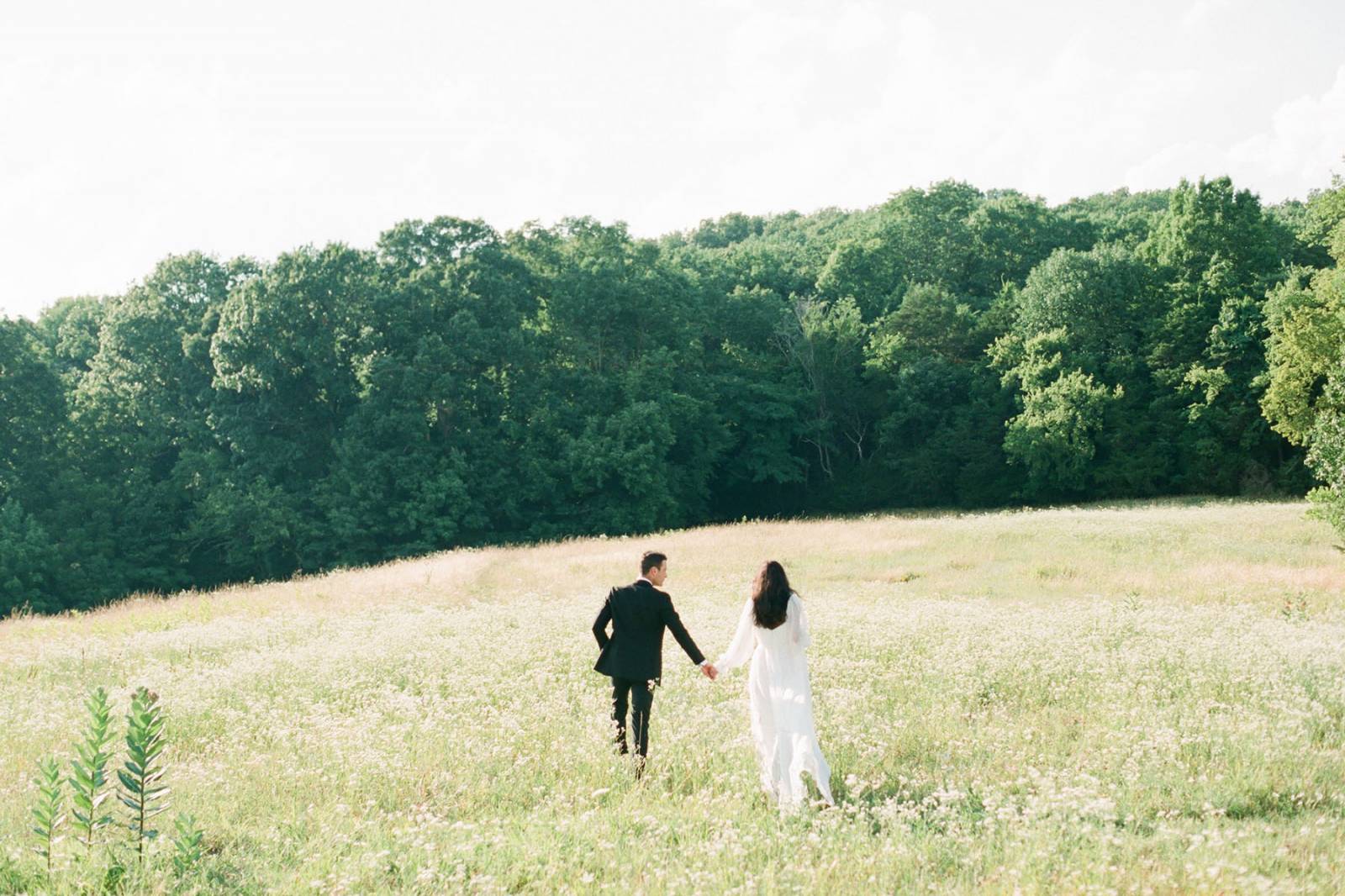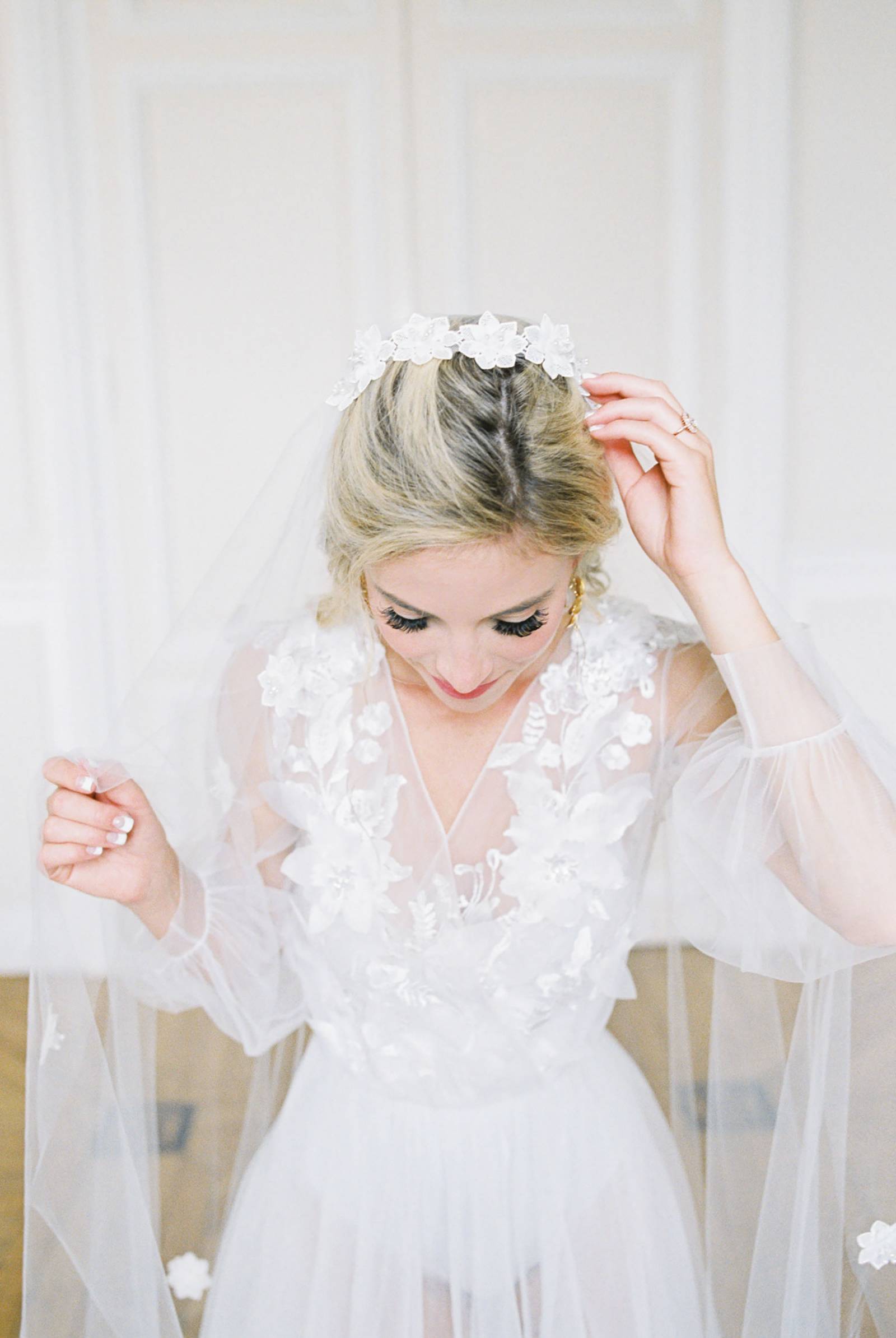 HOW WOULD YOU DESCRIBE YOUR STYLE? I once described my style as "true to life, but a little on the dreamy side, if that makes sense". And while I think that still sounds pretty lame (and falls terribly short of what I wanted to convey), I want to look back at photos and be able to remember the moment just like it was, but erring on the side of romance. So, think, lots of light, rich colours, and lots of emotion—things that only enhance the beauty of a moment but do not distort it. I do this by shooting a mixture of digital and film and always chasing after the prettiest light.
WHAT DO YOU LOVE MOST ABOUT WEDDINGS? I love connecting with my couples and seeing everything through their eyes. It truly is an honour to be a fly on the wall on a wedding day—everything my brides and grooms experience, I get to be there first-hand, and I get to preserve those moments for them! It's crazy-special to me that I get the honour of doing that, and being trusted with their stories.
SHARE YOUR FAVOURITE IMAGE WITH US AND TELL US WHY. OH WOW. How do I pick a favourite image? (Am I even allowed to do that?!) My current favourite image isn't a portrait, actually. Last year, during an anniversary session at the Biltmore in Asheville, North Carolina, we were walking through the gardens and hurrying to meet the sunset. In my rush, I almost didn't notice this beautiful monarch butterfly that landed in a patch of lavender. It felt like that butterfly landed just for me. It stayed still long enough for me to snap a few shots of film, and then it flew off. It was a gentle reminder to breathe and feel peace, and I love that I can remember that moment as it was.
CAN YOU RECALL YOUR FAVOURITE WEDDING EXPERIENCE? I try to memorise favourite pieces of each wedding I am a part of, but I think my favourite wedding experience was in 2016 in Santa Rosa Beach, Florida. One of my good friends (we grew up going to church together) asked me to photograph her very intimate wedding where only immediate family was attending. My husband and I stayed in a beach house with her family over the long holiday weekend, and we had so much fun. They literally invited us into their home and we became part of their family. The fact that they trusted me with such a special, intimate time in their lives meant the world to me. They continue to trust me with their milestones and I am incredibly grateful for that!
ASIDE FROM FAMILY & FRIENDS, THREE THINGS YOU CAN'T LIVE WITHOUT? This is tough! But since I'm counting my dog as family, I'll have to say chapstick, flowers, and sweet tea.
WHERE WOULD WE FIND YOU ON A SUNDAY MORNING? On a Sunday morning, you can find me behind a piano and singing in the worship band at my church. Afterwards, you can find me sitting around the table with my family, laughing really loud and sharing a big lunch.
HOW WOULD YOU SPEND YOUR IDEAL DAY OFF? My ideal day off would be spent exploring a sleepy little town with my husband—somewhere I've never been before. There would be plenty of time for a little shopping, an afternoon nap, and a long dinner on a patio somewhere with market lights and a bottle of wine.
Tennessee wedding photographer HONEYSUCKLE & WINE is a valued member of our vendor guide. Residing in Jackson, Tennessee, for owner Millie's connecting with her couples and celebrating alongside them brings her a deep joy that is hard to put into words! She aims to be intentional in helping her couples create beautiful moments. You can see more of her portfolio here.