Six years after meeting in college, Morgan & Daniel held a family-centric wedding at SWEET MEADOW FARMS - a charming and unassuming sanctuary of a venue set on a stunning 160 acre farm in Tallapoosa, Georgia. With a venue so naturally beautiful there was little required in the way of styling, so they kept the overall look simple and romantic. Atlanta wedding photographer A. THOMAS PHOTOGRAPHY was on hand to document the day.
Gorgeous bride Morgan tells us, "A big factor in choosing this location was that it was smack dab in the middle of both of our hometowns, making it convenient for both sides of the family. After stepping foot on the property we fell in love. The view around the farm is incredible and the barn and farmhouse were so charming and welcoming, unlike any other venue we visited. We wanted to live there, let alone get married there."
Their photographer Abigail shares with us, "What can I really say about Morgan and Daniel besides "I love them"? Okay…that sounds a little creepy, but it's TRUE. Someone asked me the other day what my favourite part of being a wedding photographer is, and it's always the same answer - the people. I just really adore meeting and loving a couple from the first meeting all the way through their wedding day, and these two are no different. Their wedding was held at Sweet Meadow Farms in Tallapoosa, Georgia, and it was sunny... and freezing. When you look at Morgan and Daniel, you can't tell. All that they saw on their wedding day was one another. Morgan's uncle, Jim, married them in one of the most heartfelt ceremonies I've ever attended (I mean, that first look!). They incorporated so many fun wedding details, like burying a bottle of bourbon one month before their day as a sign of good luck for no rain (it worked), cookies in the shape of their perfect pooch, and love letters to one another to start the day."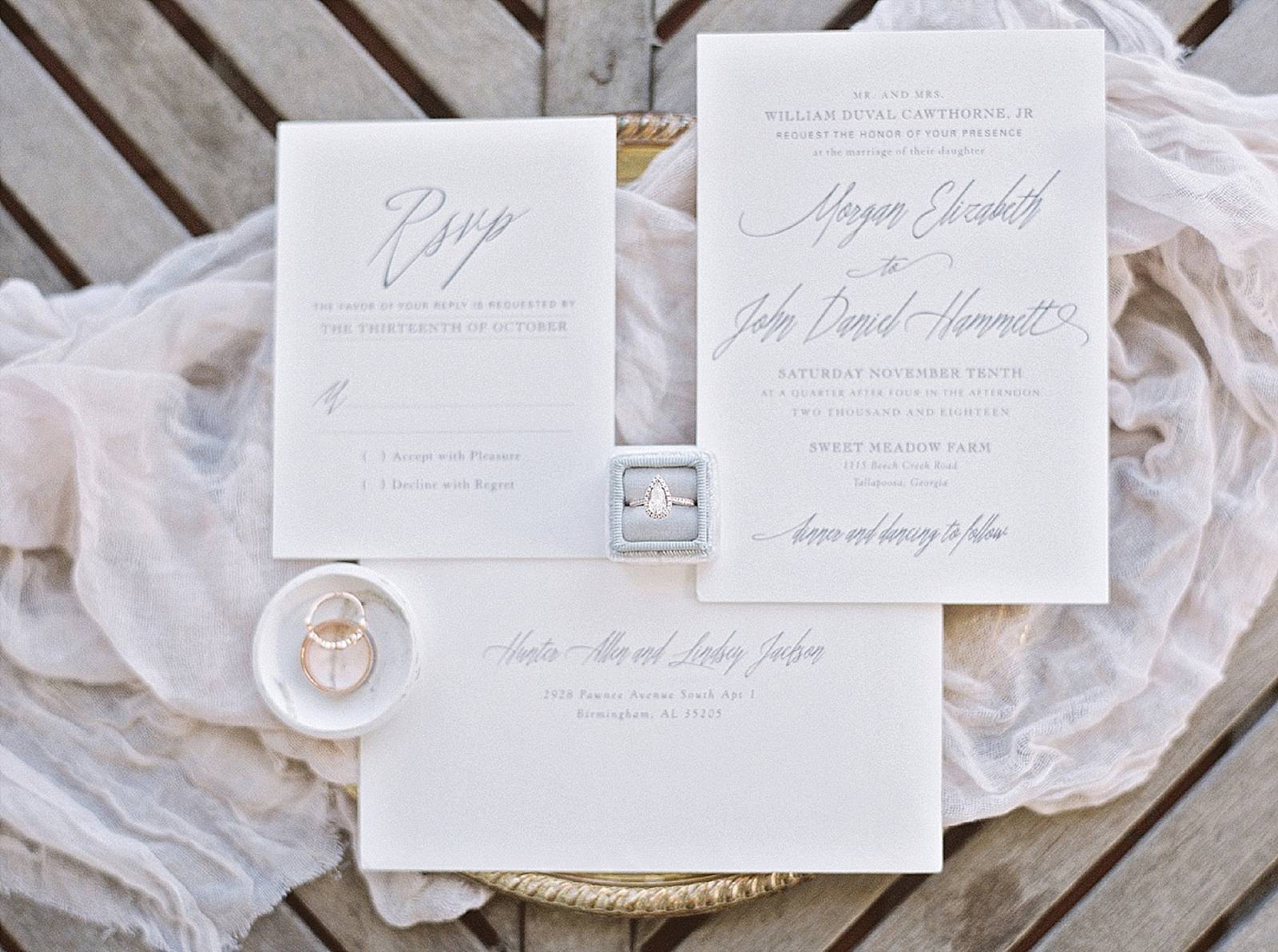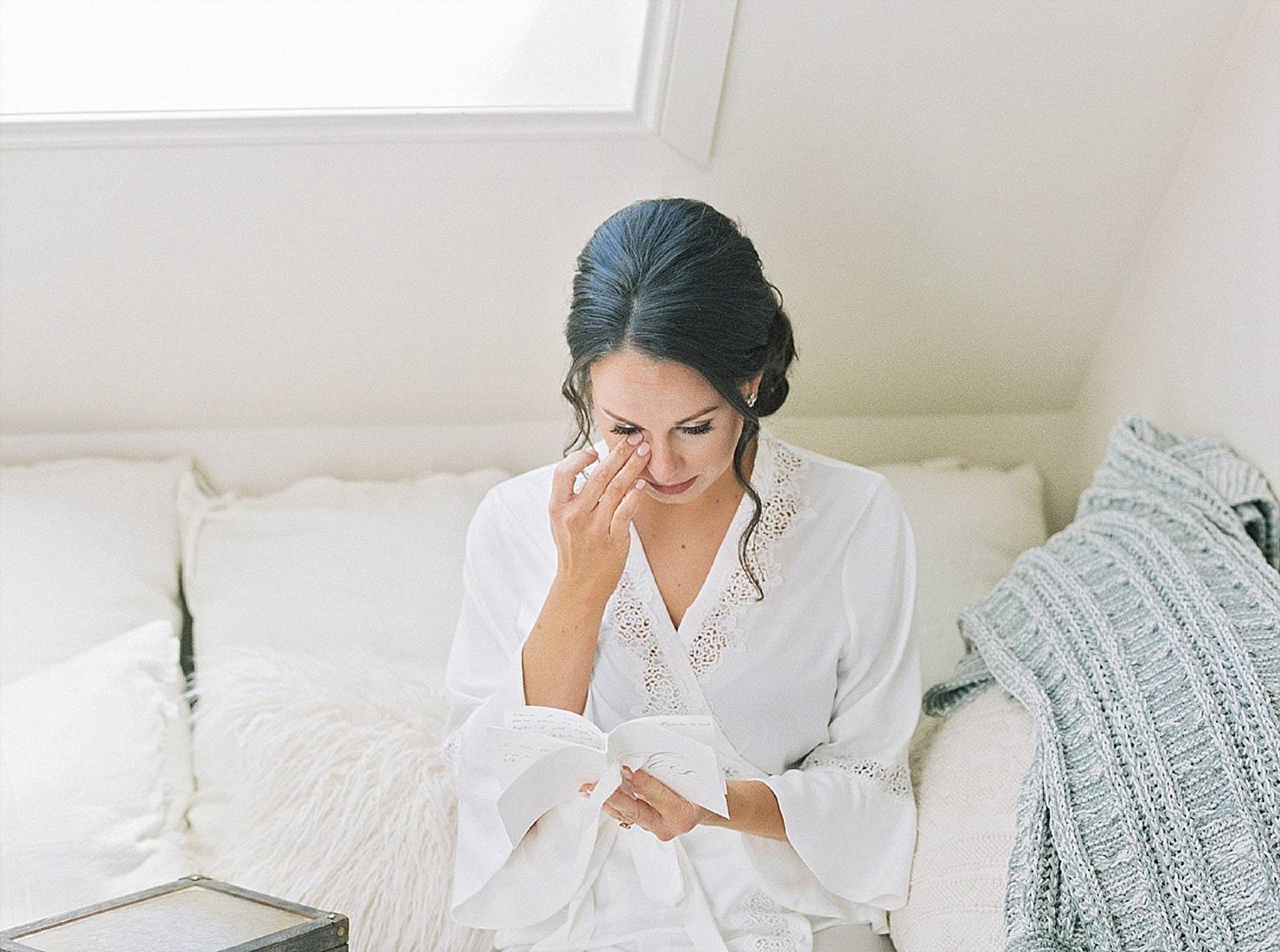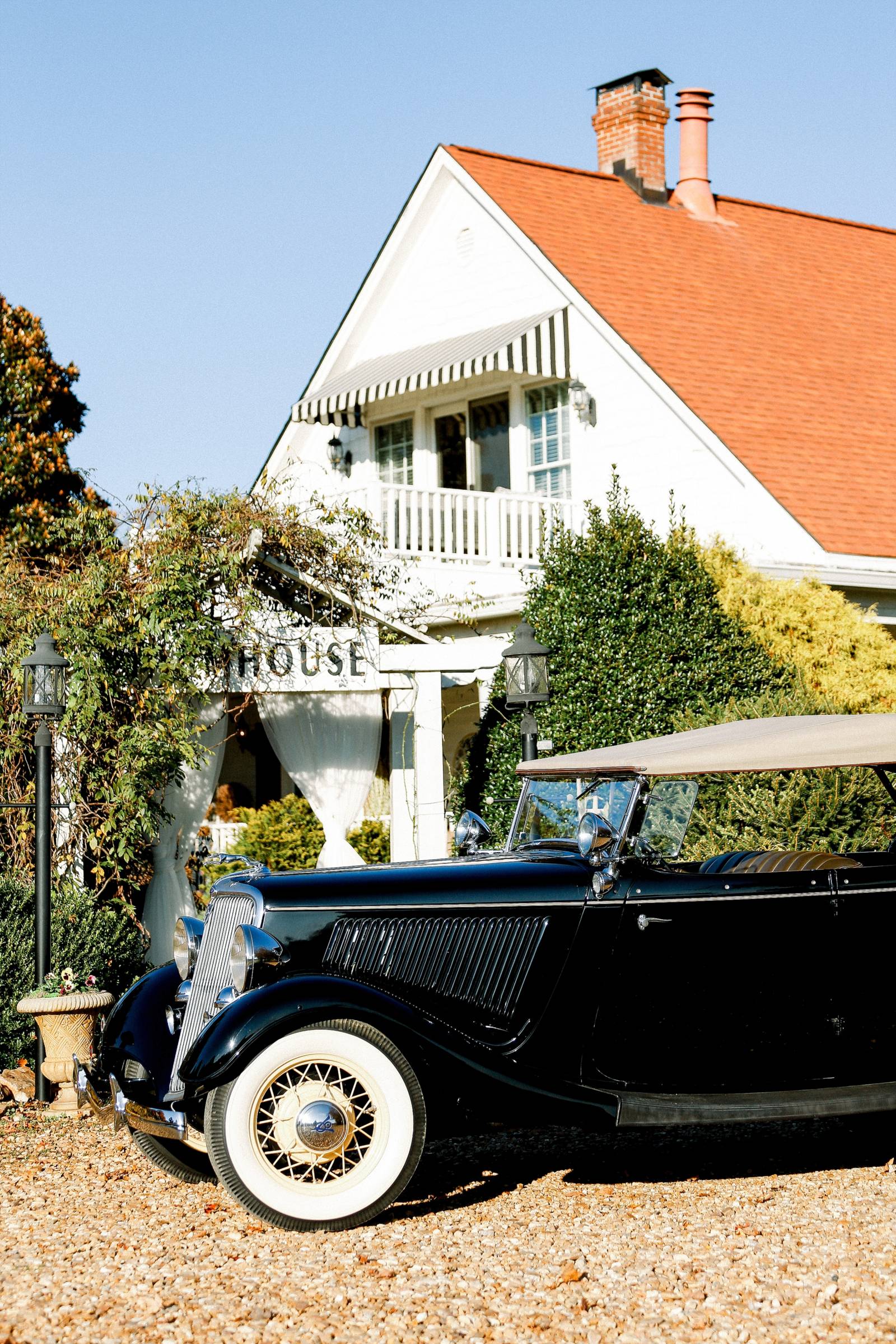 HOW DID YOU MEET? We met in college. My sorority and Daniel's fraternity were paired up for homecoming one year. After a few months we started to realise all of my friends and all of his friends were paired off and dating leaving just the two of us. It started off as a joke that we "had to date" because we were the only ones left in the group, then history was written. Six years later and we've never looked back.
TELL US ABOUT YOUR PROPOSAL: Daniel planned a weekend get-away to Callaway Gardens. We stayed in a cozy cabin and the day we were leaving we decided to walk around the the beautiful gardens before we made our way home. He stopped me in the middle of a bridge over the lake and Daniel dropped to one knee and asked me to marry him. We got back in town and all of our family and friends were there to celebrate.
TELL US ABOUT FINDING YOUR WEDDING DRESS: It came time to start looking for my dress so I decided to make an appointment to browse at a local bridal shop just to get an idea of what I liked. My mom and I sorted through the racks and made our selections. It was probably the second dress I tried on and in that moment I absolutely knew that was it. I kept quiet and tried on several more thinking I was crazy to pick the second wedding dress I ever tried on, but my heart was already set. The whole super cheesy idea of "you will know when you know" was 100% true for me. That dress made me feel exactly how I wanted to feel on my wedding day.
DESCRIBE YOUR WEDDING FLOWERS: Dreamy! The floral elements all had an organic shape and were filled with different textures and elements. All natural colours with perfectly balanced pops of deep hues appropriate for the time of year.
FAVOURITE DETAIL OF THE DAY: Our buried bourbon! A month before the ceremony we buried a bottle of bourbon at the site of our ceremony after hearing and old wives tale that it would ward off the rain. It rained terribly all week leading up the wedding. We used umbrellas and I rocked my rain boots at the rehearsal fearing what the next day had in store. Our wedding day was BEAUTIFUL! It was cold, but the most gorgeous, sunny day. It worked! We dug up our bourbon right after the ceremony to find not only one, but two bottle of bourbon. The second bottle was signed with well wishes from Sweet Meadow. We will cherish our bottles forever and plan to enjoy them on our 50th wedding anniversary.
WHAT ADVICE WOULD YOU GIVE OUT TO A COUPLE PLANNING THEIR WEDDING? Plan for a private dinner between just the Bride and Groom. After the ceremony and pictures, Daniel and I had a private dinner waiting for just the two of us in the farmhouse. It was a sweet moment to have alone right before we stepped out to enjoy our friends and family. It gave us a chance to slow down and actually enjoy our meals.
MOST MEMORABLE MOMENT? The Ceremony. Daniel and I both agree it was our most favourite part of the day. We both slightly dreaded that part due to the fact we had to stand in front of hundreds of people and speak. It truly felt so intimate and special. My father and I rode up the the ceremony site across a large open pasture in Daniel's Opa's (grandfather's) vintage car. We were married by my Uncle Jimmy who did the perfect job of putting our love and commitment into words and incorporating our faith into the ceremony.
TELL US A LITTLE ABOUT YOUR HONEYMOON: We spent a week of pure bliss in beautiful St.Lucia. When we weren't relaxing on the beach, we were doing some sort of adventurous activity like scuba diving or taking a mud bath and washing off under the waterfall.
IS THERE ANYTHING YOU WOULD CHANGE OR DO DIFFERENTLY? Besides it being below freezing, not a thing! Actually the freezing temperatures made for great memories and it was such a cozy night. Blankets were laid out on the benches at ceremony time to snuggle up with, fire pits were burning all around and all the ladies got to break out their fur stoles.
A huge thank you to Atlanta wedding photographer A. THOMAS PHOTOGRAPHY for sharing this beautiful wedding with us. Abigail is a valued member of the Magnolia Rouge Vendor Guide where you can see more of her work. You should also check out this Quaint Cotswolds inspired Anniversary session by her or this interview to get to know more about her.