Opera lovers and hopeless romantics Megan & Sam styled their wedding based on how they wanted their guests to feel, really focusing on their experience. Drawn to a timeless and soft wedding aesthetic, these musicians held their wedding at KINGSTON HOUSE on Kitsap Peninsula and took advantage of the exquisite lavender fields on site for their photos with Seattle wedding photographer JANET LIN.
JANET tells us, "Working with Megan & Sam throughout their wedding planning journey has been such a heartwarming and uplifting experience. Even as they faced postponing their wedding, changing their plans, and adapting over and over again due to the pandemic, they exuded love, joy, and grace and put others first. Every detail of their wedding day was so thoughtfully curated, and the celebration we all waited so long for was everything and more they could have dreamed of."
The gorgeous bride tells us, "The wedding style was really determined by our relationship and the way we wanted our guests to feel. We are musicians, opera lovers, hopeless romantics, and are drawn to a timeless and soft wedding style. My sister and I had sent numerous images back and forth and she finally determined that my eye was drawn to what she described as a "french cottage" themed wedding.
WHY DID YOU CHOOSE THIS LOCATION? The moment we stepped onto the Kingston House property, we were transported into an effortlessly beautiful world that was just what my high stress personality needed. The property is incredibly unique and embodies the natural beauty of the PNW with a working lavender farm, running trails, and gorgeous pond. The residence, built by architect Anker Molver, is equally beautiful and served as the perfect site for the wedding party to bond and spend quality time together.
HOW DID YOU MEET? We meet in graduate school. We were both studying conducting and shared a love of opera that absolutely made its way into our wedding music and aesthetic.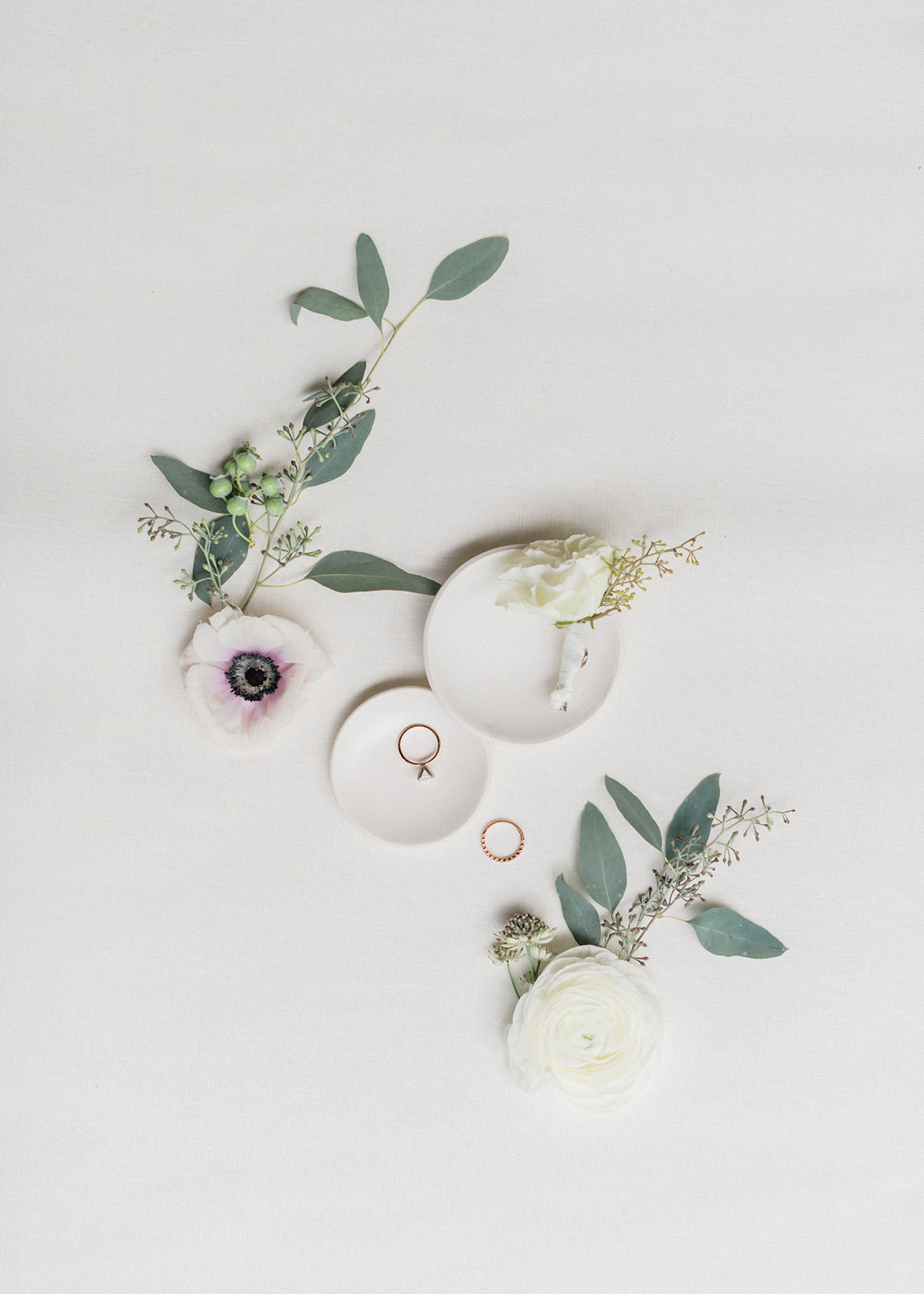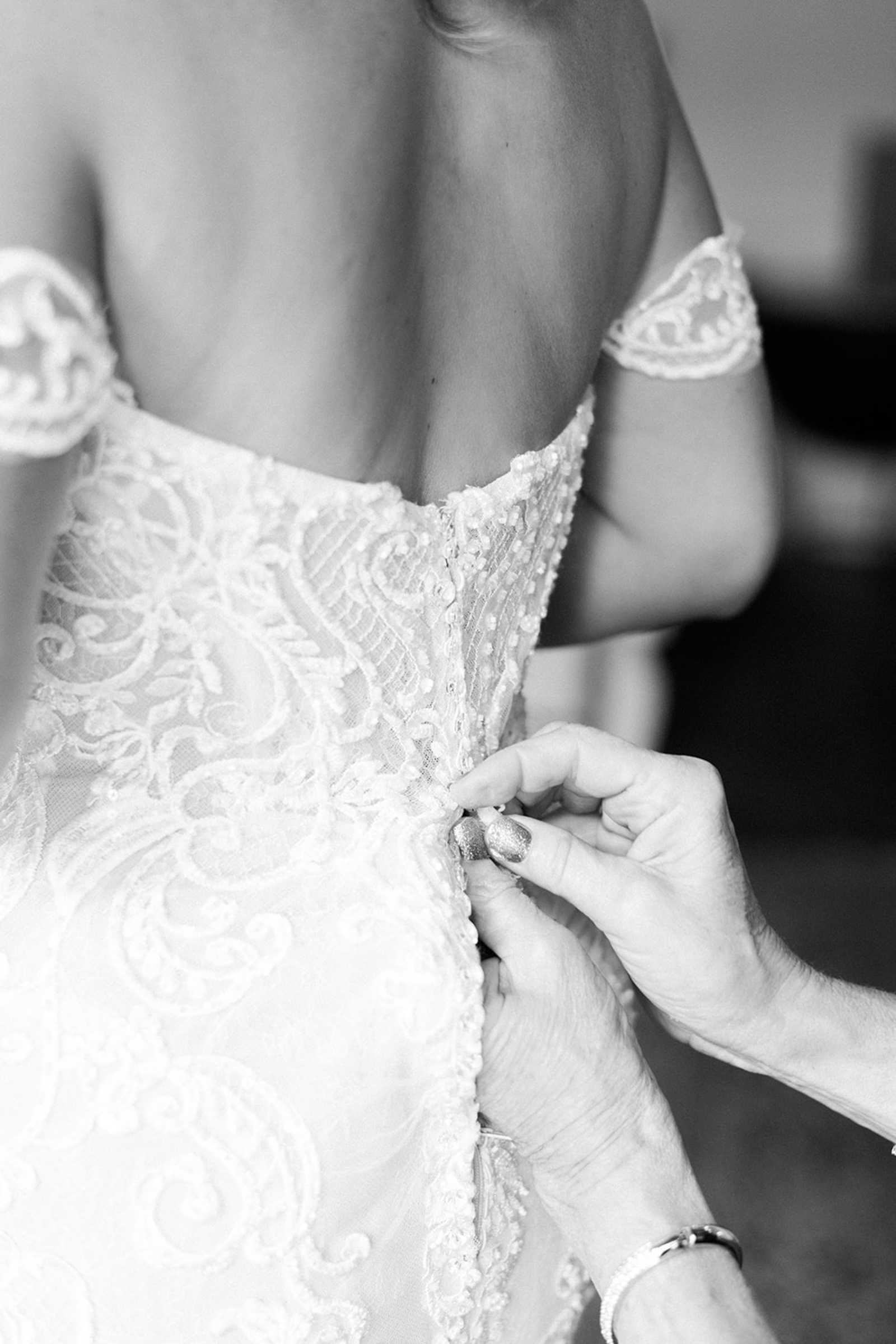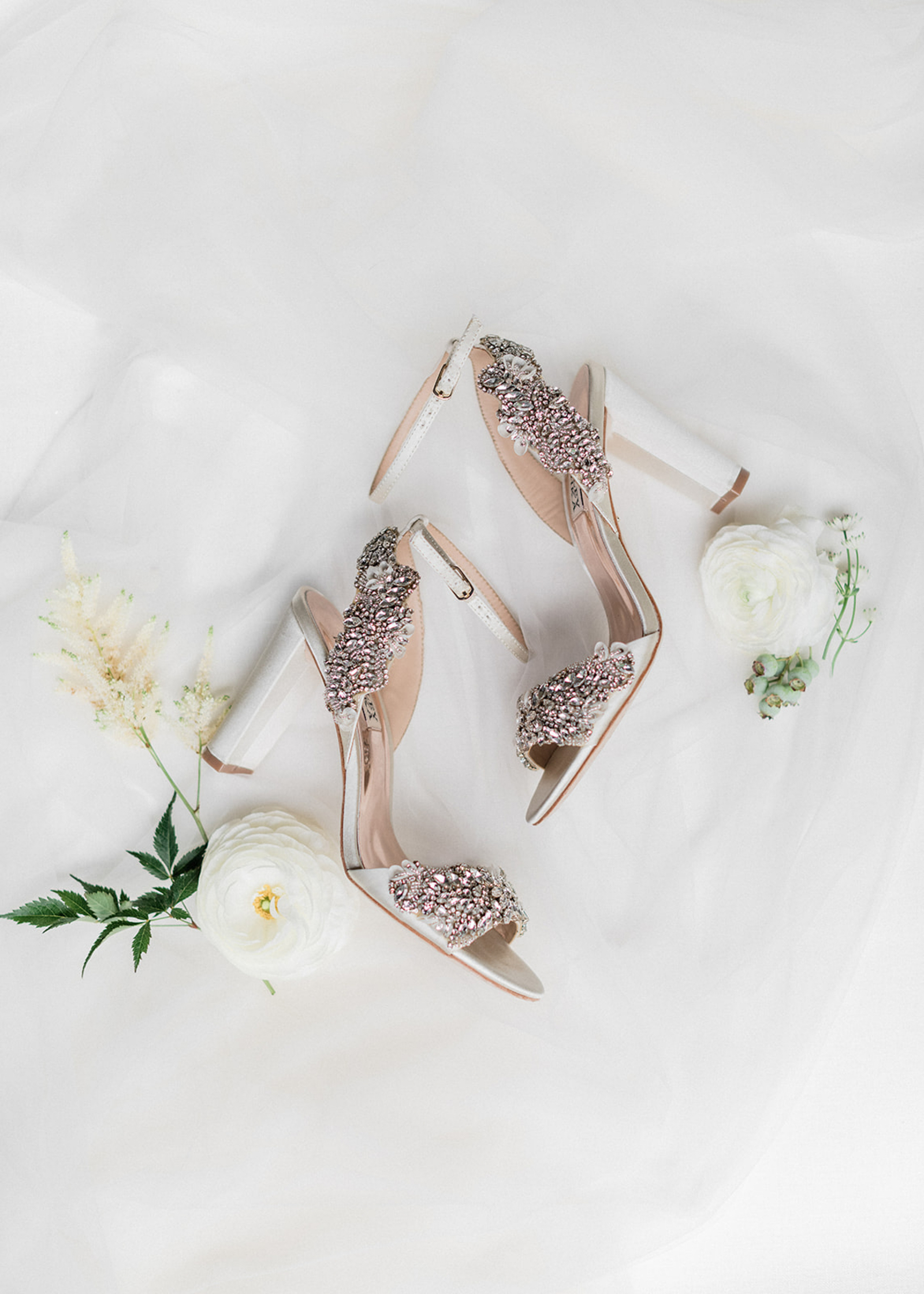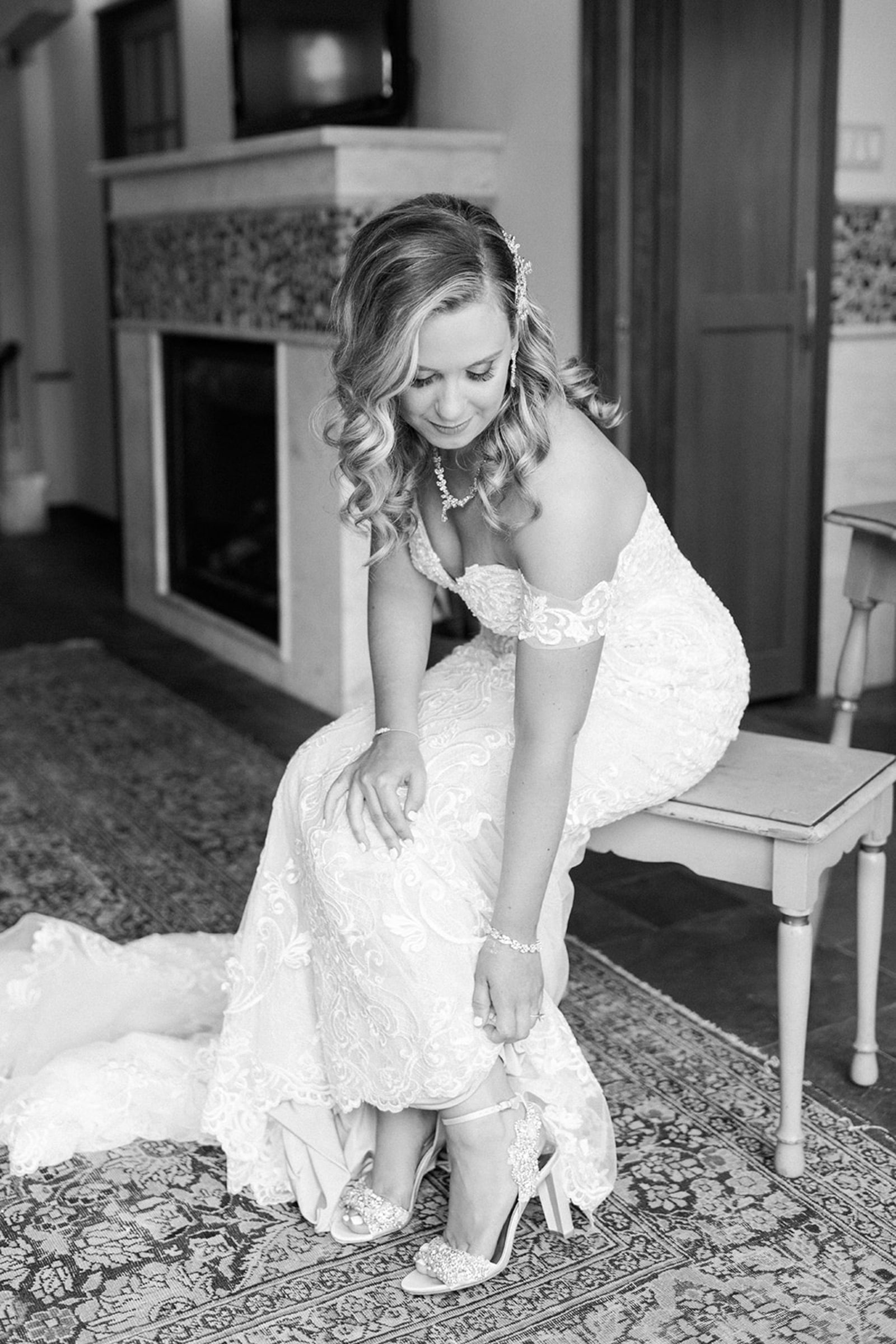 TELL US ABOUT YOUR PROPOSAL: Another nod to our first love, (classical music and opera) we got engaged in Italy! Sam somehow kept this beautiful ring hidden through numerous airport security lines and proposed at the Trevi fountain in Rome. We celebrated our engagement by finding a nearby nightclub and started dancing the night away to Justin Timberlake's "Can't Stop the Feeling." As a tribute to this memory, our wedding string quartet played "Cant Stop the Feeling" right after our first kiss as husband and wife.
TELL US ABOUT FINDING YOUR WEDDING DRESS/ATTIRE: I was torn between two dresses at Something Blue Bridal Boutique and decided to go with the one that had a few more romantic details and a dramatic train. I KNEW it would be nothing that Sam would ever expect and he certainly loved it at our first look. I loved the dress we bought at the bridal boutique and knew I would be wearing it at my wedding, but after postponing our wedding a year due to COVID, I simply wasn't the same person that had bought that dress anymore. At my first fitting I felt stunning but looked at my train and realised that dancing in this dress would be absolutely miserable. My mom was so kind and said simply "don't be miserable, just buy a second dress." The next day I went into Brides for a Cause and found a simple and elegant two-piece dress that would be perfect for dancing (and it was only $100!). I never thought I would be a bride that had two dresses but that outfit change was such a great decision! I felt comfortable and sassy at our reception and our guests loved the drama of a wardrobe change!
DID YOU HAVE ANY DIY ELEMENTS? Yes! My sister and I actually designed and executed the entire wedding besides the florals.
It was incredible working with her because we were always on the same page artistically and she could always tell if I was getting stressed. This planning process gave us so many wonderful memories and our relationship has become so strong and joyful because of this process.
Overall, I don't recommend brides doing quite this much work! The reason DIY was a viable option for me was because our venue allowed us to move in two days before the wedding. My sister and I were able to set up the entire wedding over a span of two days and then simply relax on the wedding day!
DESCRIBE YOUR WEDDING FLOWERS: Bixby + Pine designed our flowers and I remember asking for something that was elegant and natural. They created beautiful greenery bouquets full of eucalyptus, succulents and lavender and really brought together elements of the venue and our wedding style.

FAVOURITE DETAIL OF THE DAY: It's a bit of an inside joke, but I had a silly idea to make our seating chart the "Dramatis Personae" or cast list. The concept was that every table was an opera that our guests were cast in. We had enormous fun picking out our favourite operas and deciding which stories matched the guests at each table the best.
WHAT ADVICE WOULD YOU GIVE OUT TO A COUPLE PLANNING THEIR WEDDING? Ask for help! Specifically, ask for help from friends and family that have planned a wedding before! There are so many details that you don't even know you need to think about until you have been through the process.
MOST MEMORABLE MOMENT? I actually loved the receiving line! My mom insisted last minute that we do a receiving line after the ceremony and it was actually one of our favourite moments with our guests. We were able to hug and have a special moment every person that attended our wedding and it honestly made the reception so much more relaxing.
WHAT ASPECT OF THE WEDDING WAS THE MOST IMPORTANT TO YOU BOTH? The guest experience. Starting with welcome cocktails, incorporating different genres of live music, and keeping our ceremony and reception on the same property were all intentional decisions to helping our guests have a fun experience. We also provided a shuttle to and from the venue so that our out of town guests wouldn't have to worry about parking or driving.
TELL US A LITTLE ABOUT YOUR HONEYMOON: We went to Montego Bay in Jamaica at stayed at the Hyatt Zilara. It was stunning and a fabulous way to unplug after a being so busy with the wedding.
IS THERE ANYTHING YOU WOULD CHANGE OR DO DIFFERENTLY? I wish I had created timelines and organised family logistics sooner! The week of the wedding, SO many things went awry and so many people had questions that it felt like my husband and I had no time together. Communicate and plan the family elements early with your parents so that they can take those things off your plate wedding week.
A huge thank you to Seattle wedding photographer JANET LIN for sharing this beautiful wedding with us. Janet is a fine-art wedding photographer based in Seattle, Washington and serving destinations worldwide. She grew up in the dark room of her father's photography studio, watching people's memories come to life in images through a seemingly magical process. With a passion for loving people, learning their stories, and documenting human connection, the decision to pursue photography was an easy one. Janet's goal is to capture the true essence and spirit of a moment, creating timeless wedding images that will serve as cherished artefacts of your marriage. On a wedding day she strives to balance a quiet documentary approach with an artistic and editorial perspective. You can see more of her work in her portfolio here.