Small weddings are all the rage now haven't you heard! Denver wedding photographer AMANDA BERUBE worked with MATTHEW BEAN EVENTS to create this micro wedding 'fluttering off the pages of a romantic fairytale' as they put it. This editorial features whimsical garden centerpieces by KAE FLORAL CO, a full moss wall at the industrial MOSS DENVER, and ethereal Anais Gown by CLAIRE PETTIBONE. The cake, crafted by TROUVAILLE BAKERY, stands on a table that looks as if it's alive.
The models, Kenzie and Kacy, are a real couple that were forced to change their date due to the Covid-19 crisis. The first look was real, and AMANDA captured the moment perfectly. A massive rotating moss wall made this moment unforgettable. Watching the couple interact during the editorial was heartwarming, and they even had a chance to their song.
MATTHEW BEAN EVENTS combined lush florals with gold rimmed glasses and terra-cotta plates to further the feel of lux and nature in one. The table from WOVEN ROOTS RENTALS ties it all together with an impactful but natural look.
Paper by Wedding stationery designer INK & PRESS CO. brings a modern feel to the editorial. The invitations, a part of the Rothko Semi-Custom Suite, are nested aside stunning shoes from Wedding shoe designer BELLA BELLE, jaw dropping rings by SUSIE SALTZMAN, and standout velvet ring boxes by STYLING ARCHIVES.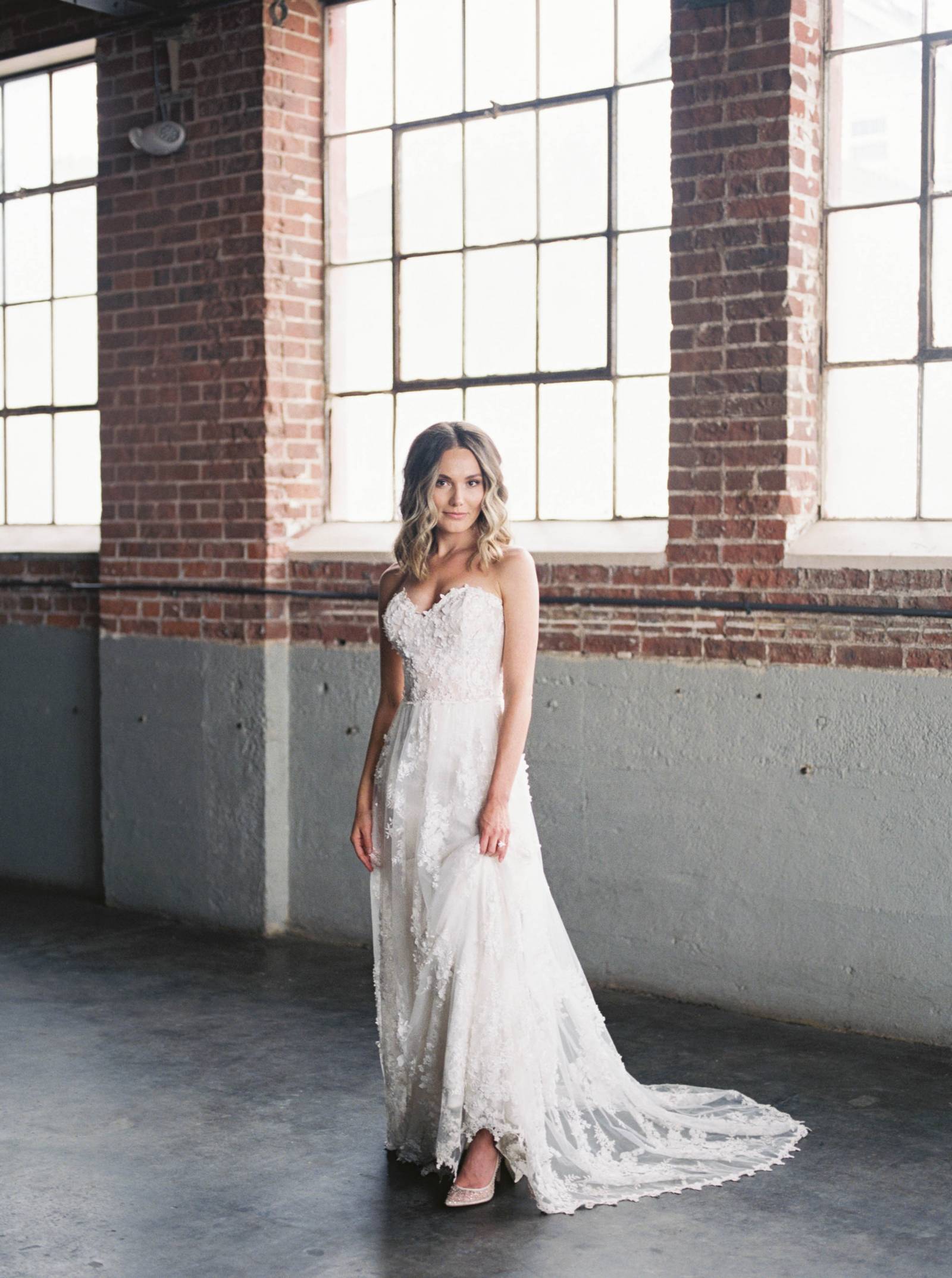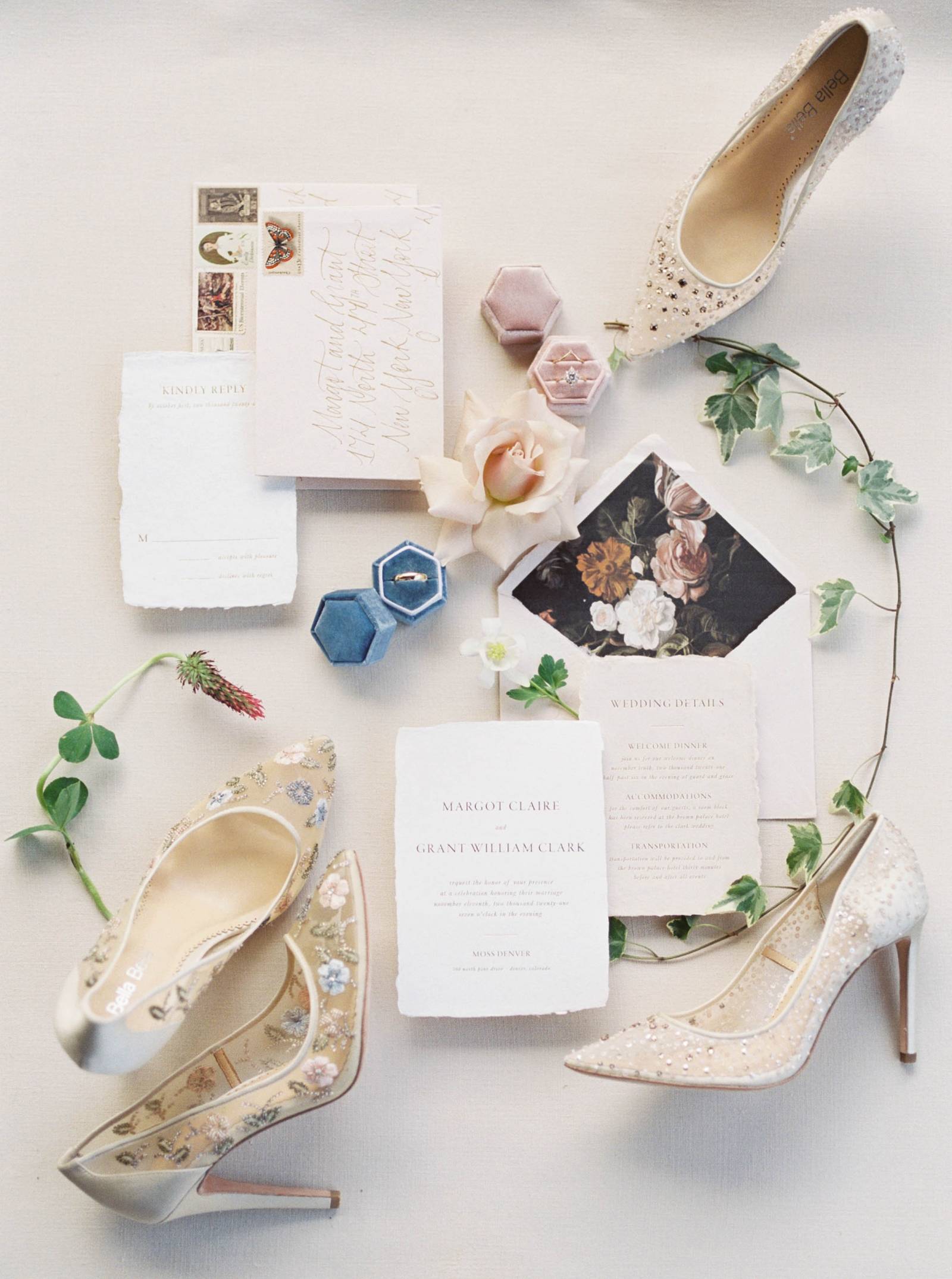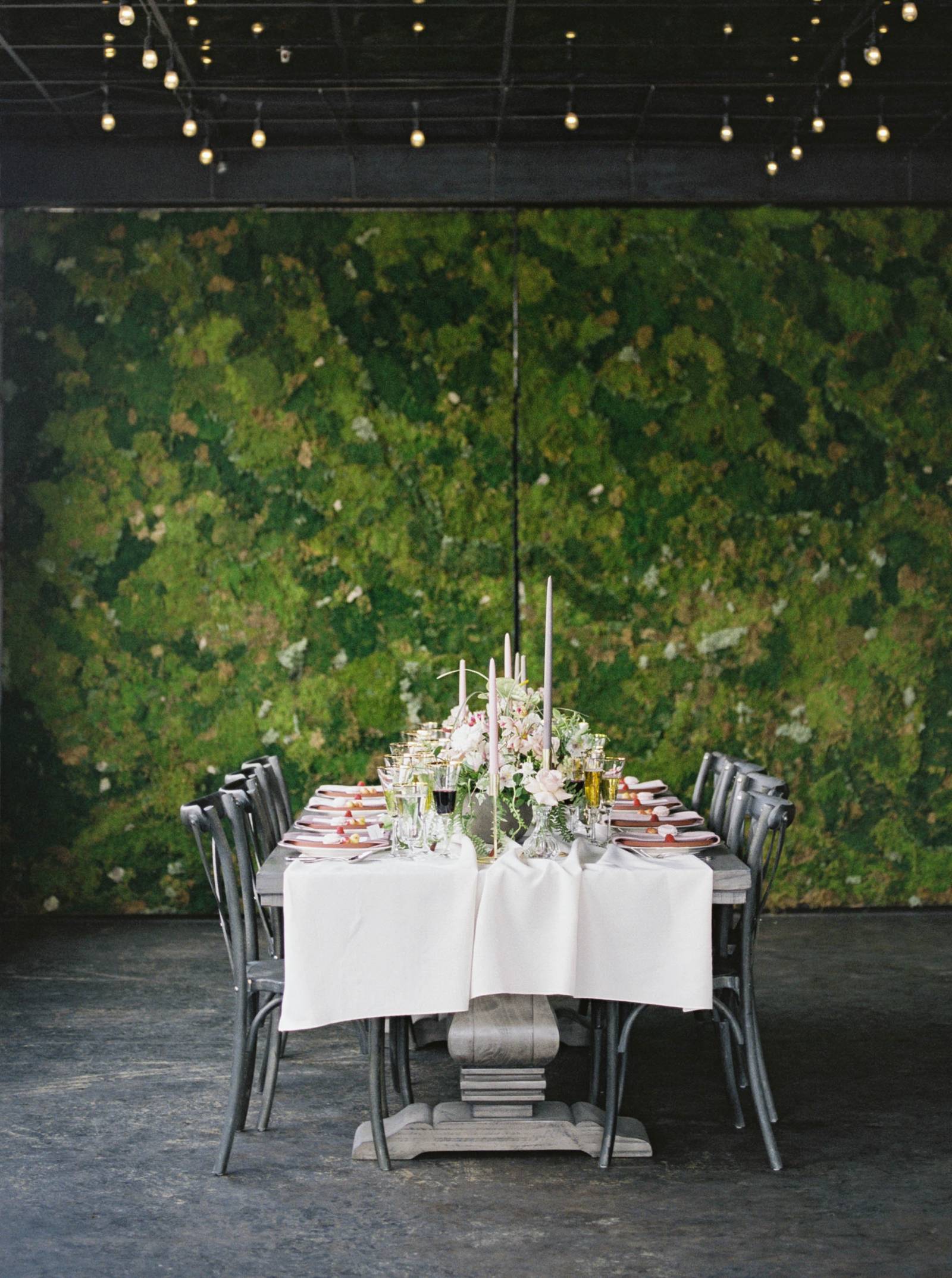 A big thank you to Denver wedding photographer AMANDA BERUBE for sharing this beautiful inspiration with us. Amanda is a valued member of our VENDOR GUIDE and a fine art wedding photographer capturing gorgeous weddings in beautiful Colorado and across the US. Inspired by art, history and the genuine emotions and love of her client's, Amanda documents the precious images and moments that turn into family heirlooms. Be sure to check out this Serene & relaxed breakfast engagement shoot.
Wedding stationery designer INK & PRESS CO. is a valued member of our vendor guide. Using only the finest and most luxurious materials, they pride themselves in their process and the products they use. And it's why they use antique letterpress machines, paper sourced from Italian mills that have been owned by the same family for generations, and silk ribbons hand dyed and hand torn. These small details allow them to curate invitations that evoke an old-world sense of beauty that is unparalleled. See more of their beautiful work in their portfolio here.