Indulge in the opulent details and irresistible southern charm of this Bespoke Workshop wedding editorial at LOWNDES GROVE ESTATE captured by RACHAEL KAZMIER. Immaculate and refined, the collaborative efforts of our talented vendor team - including delightfully romantic paper goods from Wedding stationery designer THE BRIDAL PRESS - resulted in an unforgettable day.
Setting the tone for the wedding, the welcome gifts bestowed to guests were nothing short of exquisite. Nestled inside were vouchers for a horse and carriage ride - a romantic activity on every Charleston visitor's bucket list. To complement the surprise, delectable treats such as artisanal cheese, jams, succulent grapes, and biscuits were thoughtfully included.
The bride's attire was the epitome of femininity and grace. Clad in a radiant INES DI SANTO gown adorned with intricate floral appliqués and a delicate tulle train, she exuded ethereal beauty. A dramatic veil added a touch of allure and romance to her ensemble. The groom, a connoisseur of classic style, showcased his impeccable taste with a sleek black tuxedo and a perfectly tied bow tie.
Their intimate ceremony unfolded against a breathtaking backdrop of glistening waters. The path to their union was adorned with an extravagant array of blooms by MICHAELA MANTARIAN, complete with a floral aisle and two magnificent arches. Capturing the scene in a live watercolour painting, COURTNEY KIBBY DESIGNS immortalised this cherished moment for the couple to treasure forever.
As the day progressed, a captivating cocktail hour unfolded on the lawn. The custom-designed bar stole the spotlight, offering an inviting focal point for guests to gather and sip custom his-and-hers cocktails. Nestled amidst the scene and shaded by umbrellas, plush lounge furniture welcomed guests to relax and immerse themselves in the atmosphere. An assortment of delectable hors d'oeuvres, carefully curated and presented with personalised paper, tantalised the tastebuds. Adding a punch of grandeur, a custom escort wall adorned with wallpaper and hand-calligraphed escort cards guided attendees to their designated seats for dinner.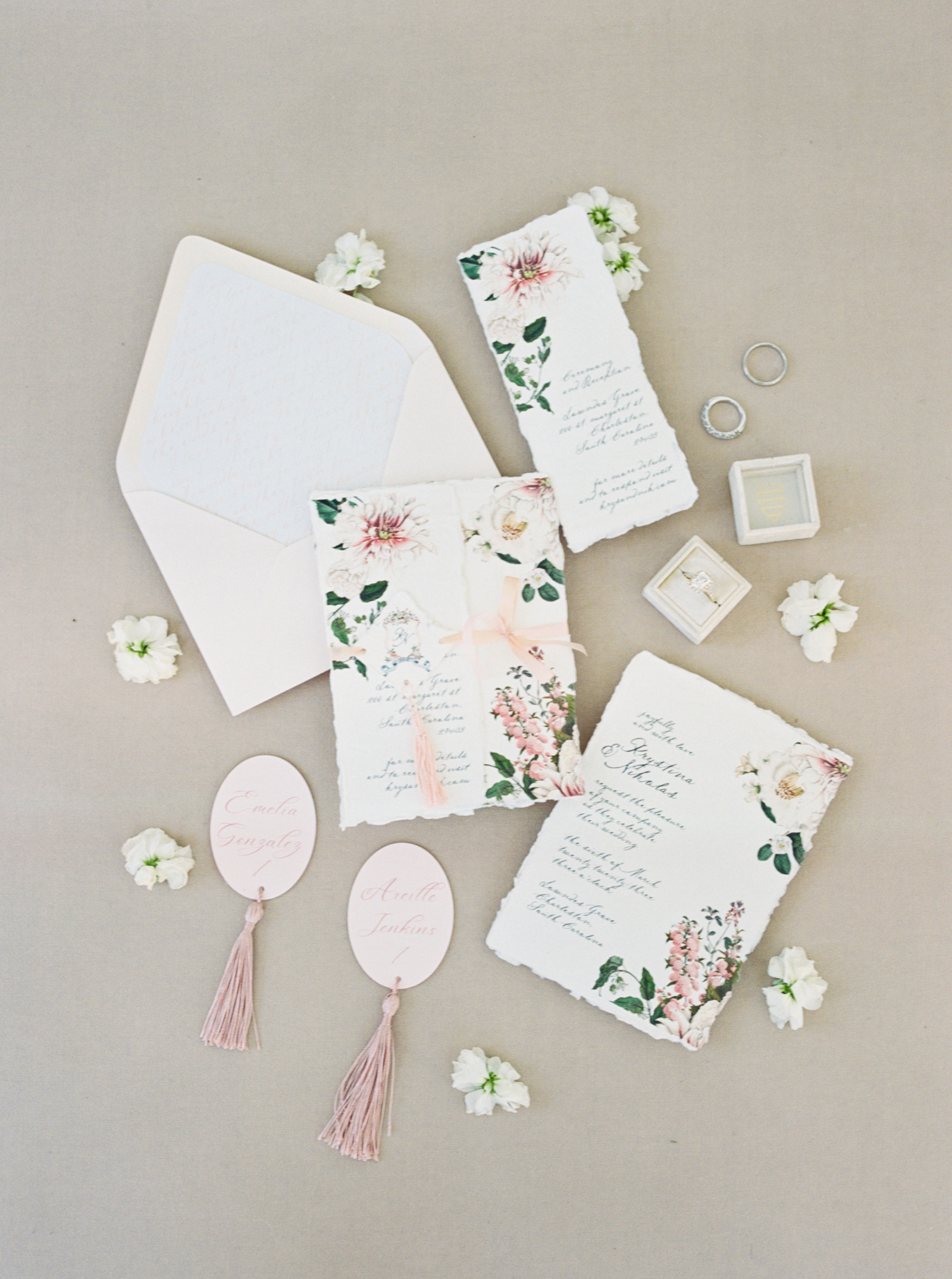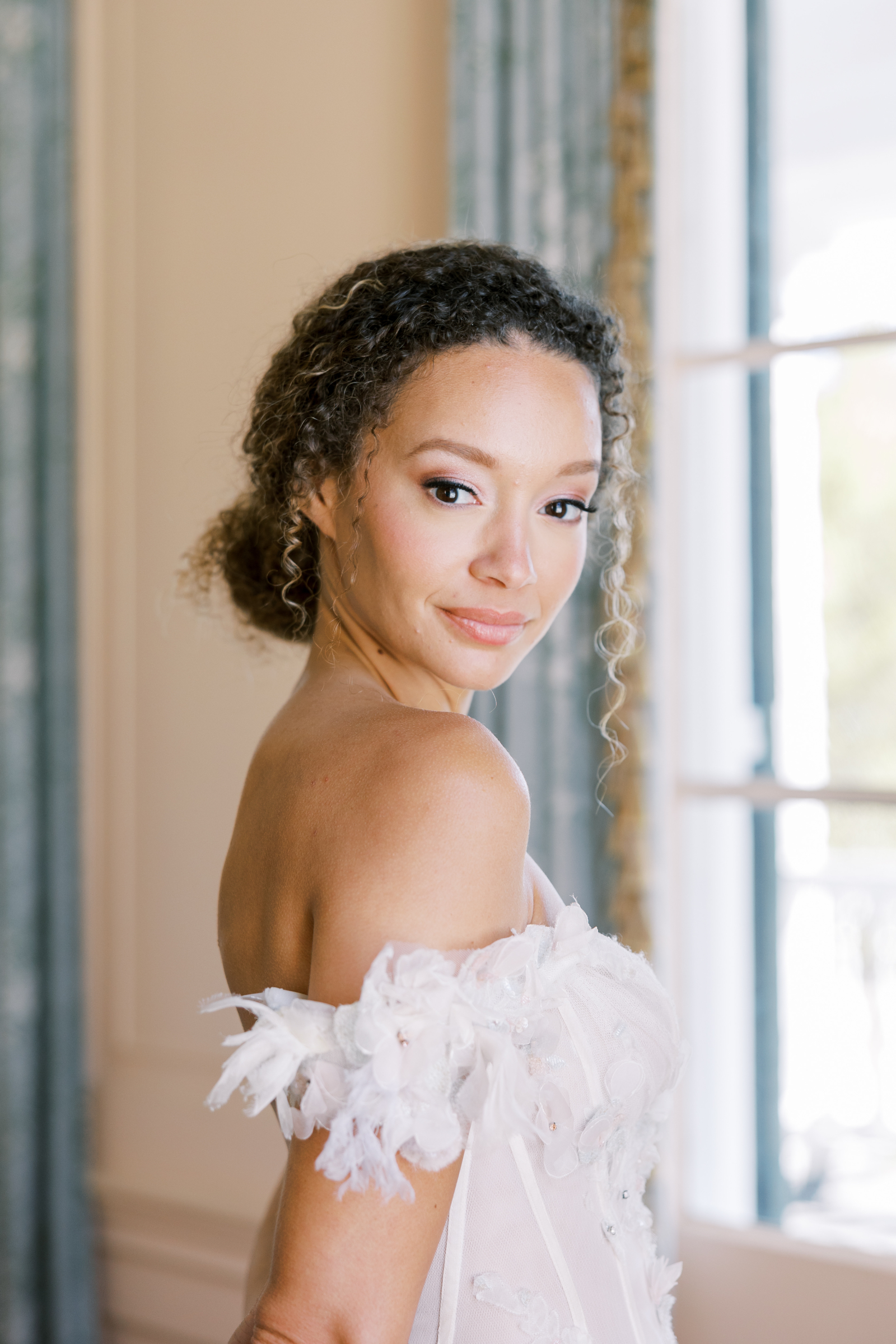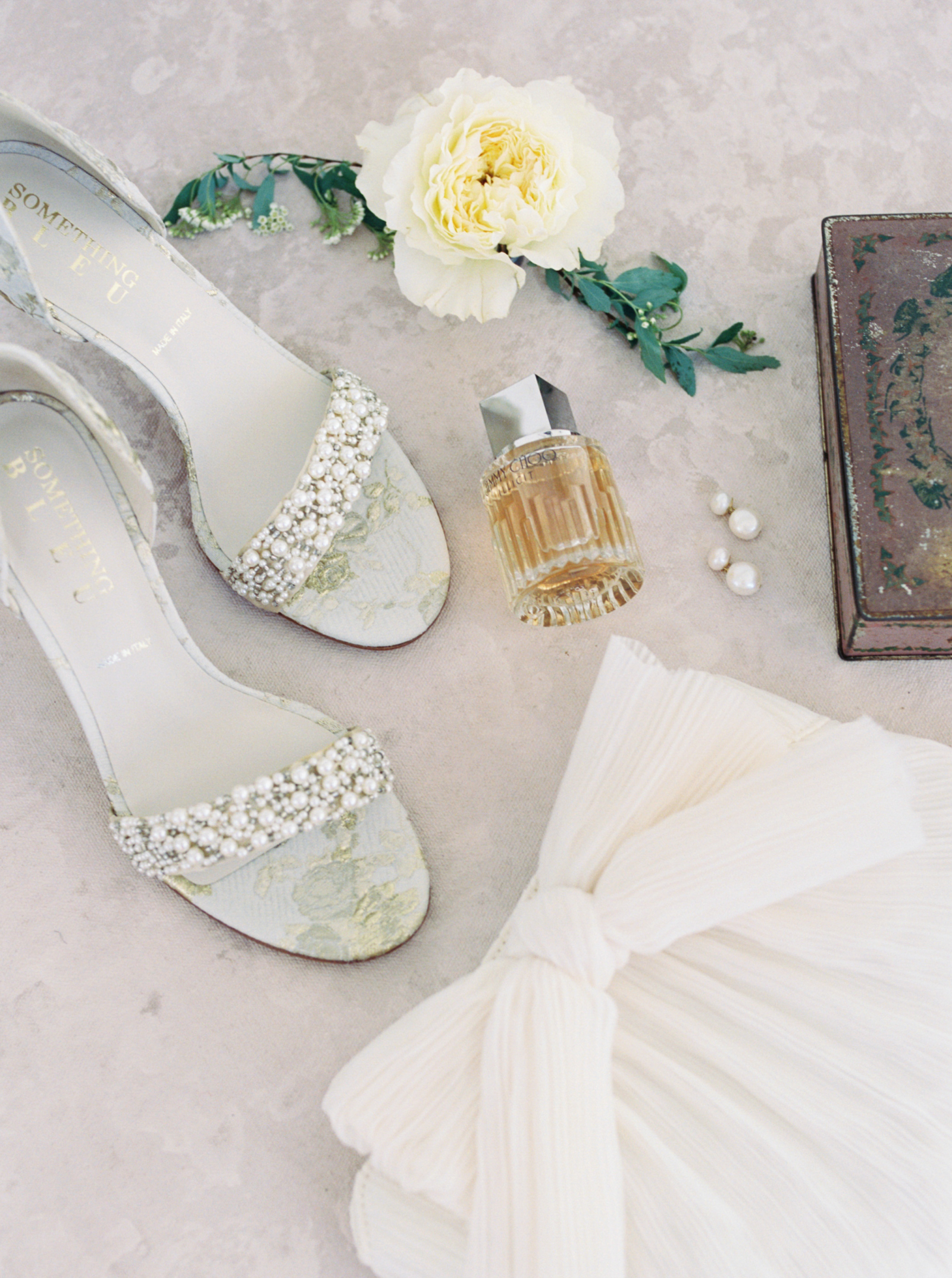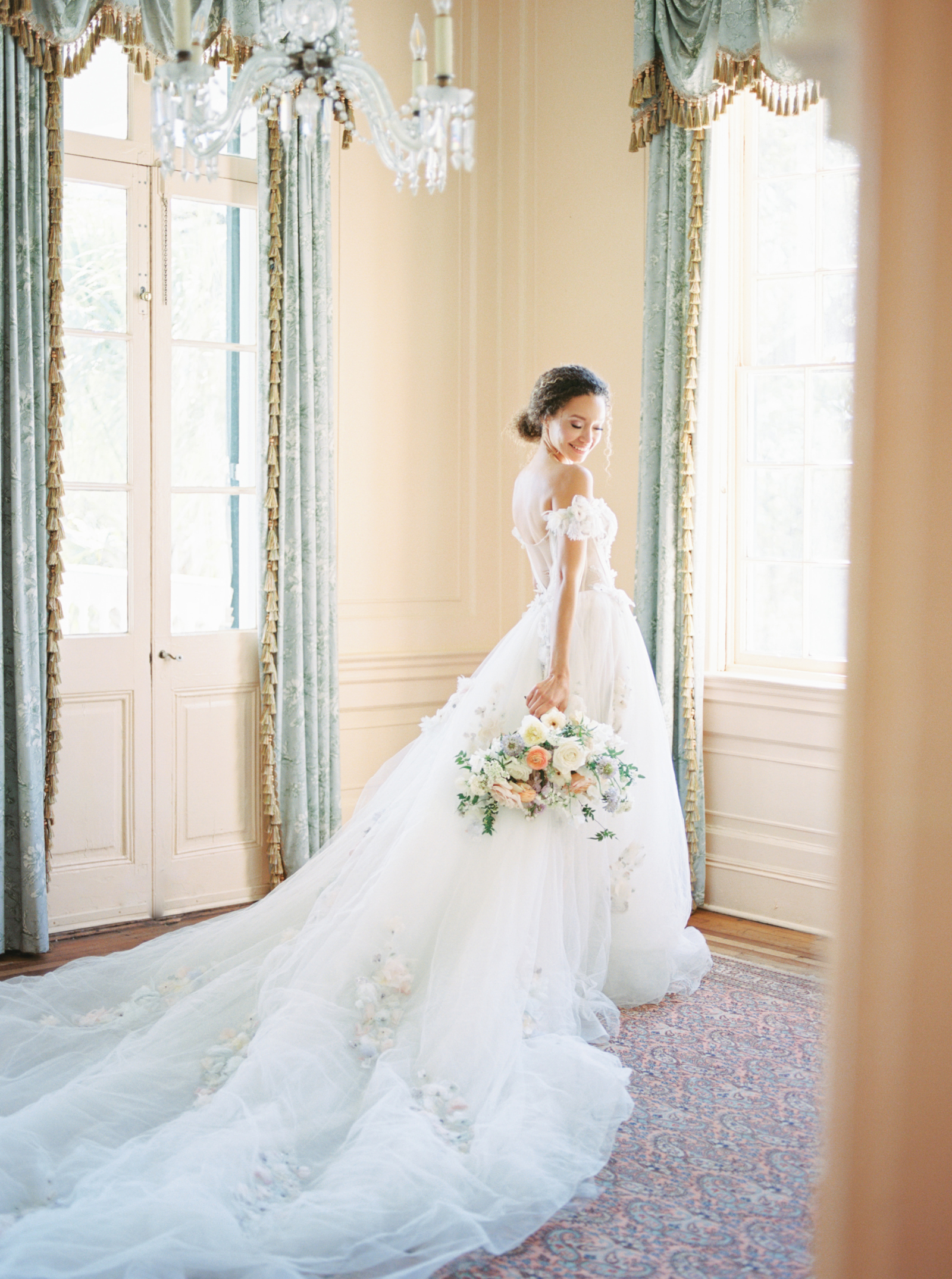 The dining experience was truly a feast for the senses as guests sat beneath majestic live oaks that graced the front drive. Exquisitely styled long tables facilitated warm conversation and a sense of connection. Each place setting boasted a tapestry of patterns, luxurious linens, and layered tableware. Hand-torn paper menus added a luxury touch to the experience, while custom painted candlesticks emanated an ethereal glow. The cake, an enchanting masterpiece, effortlessly combined nostalgic design elements and charming pops of colour.
As the sun began its descent, the couple took an enchanting walk down the picturesque Lowndes Grove pier. Time stood still as vibrant colours danced upon the serene waters. Finally, after changing into more comfortable party attire, they ventured into the heart of downtown Charleston for a captivating nightcap. The bride donned an alluring, slinky feathered ensemble as they celebrated with a bottle of chilled champagne, reveling in the enchantment of their love story.
Wedding stationery designer THE BRIDAL PRESS is a valued member of our vendor guide. This couture stationery business specialises in setting a luxury tone for weddings and events all over North America and Europe. Invitations, save the date cards, reception decor, thank you cards and everything in between, with beautiful, thoughtful detail—they help clients celebrate beautifully with timeless, intentional design. See more of their work here.