In late summer, surrounded by billowing hydrangea plants and an overcast sky, Howie and Emma married. Captured by Rhode Island Wedding photographer COLLEEN ANNE LENNEHAN they married on a Thursday, inviting close family and friends to witness and celebrate with them. Colleen tells us, "Emma and Howie are a true dream couple. They are kind and loving, genuine and adoring. They prioritised alone time as well as portrait time, letting each other really soak in the moments without feeling rushed. They each only had one wedding party member, a best man and a maid of honour, who stood beside the couple out on the grounds of WADSWORTH MANSION."
The mansion, tucked far back down a long entry driveway, stands tall and grand in the middle of the expansive property. It is a clean and simple backdrop for any wedding, and a favourite with Connecticut couples. There are balconies, gardens, and perfectly manicured grounds which lend themselves as beautiful backdrops for portraits.
The bride wore an elegant KELLY FAETANINI gown paired with a veil by A.B. ELLIE and carried a simple bouquet of white blooms by JUST FOR YOU FLORAL DESIGN. Howie & Emma's wedding was soft and quiet. Perfect for the couple madly in love who wanted to feel every moment of the day.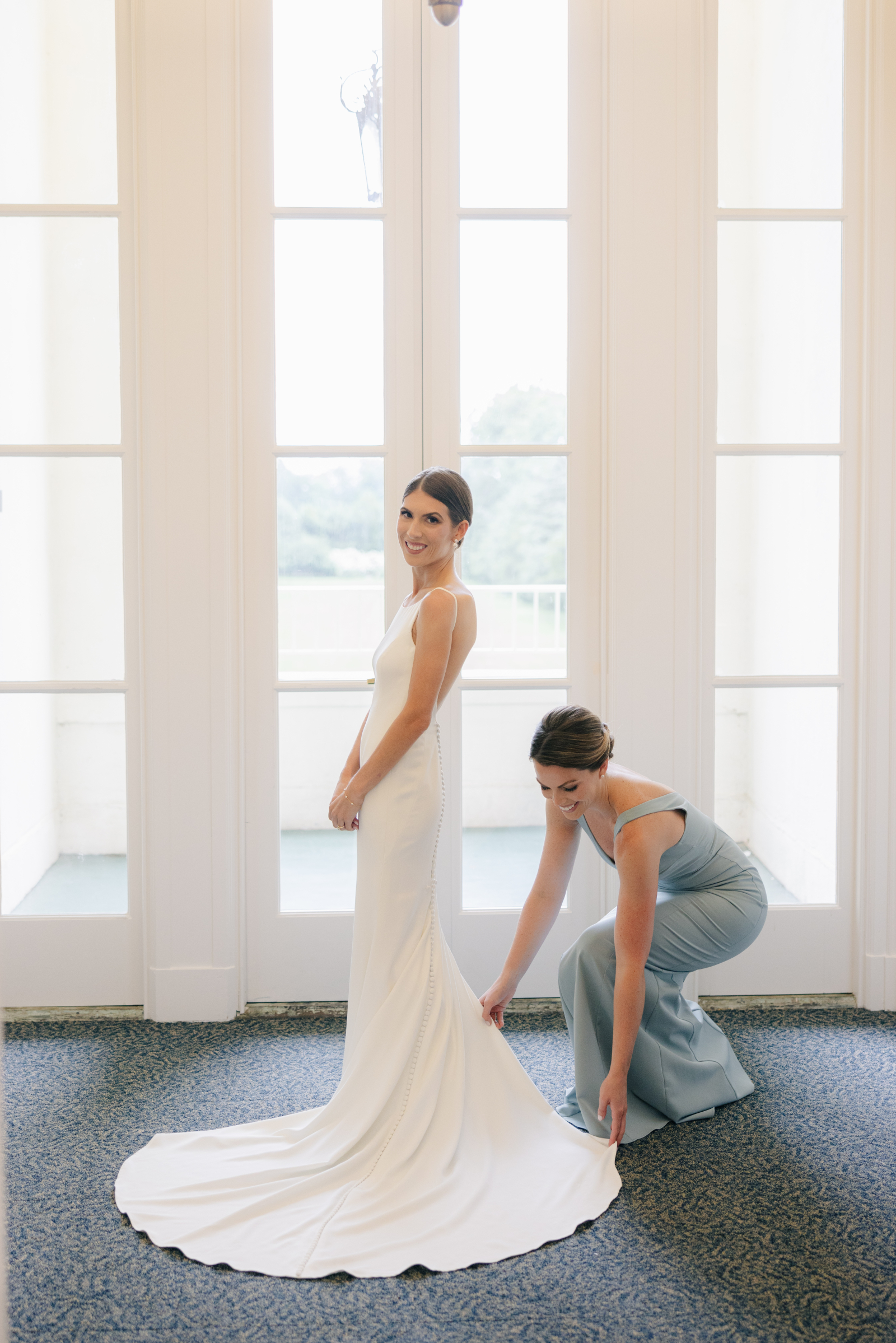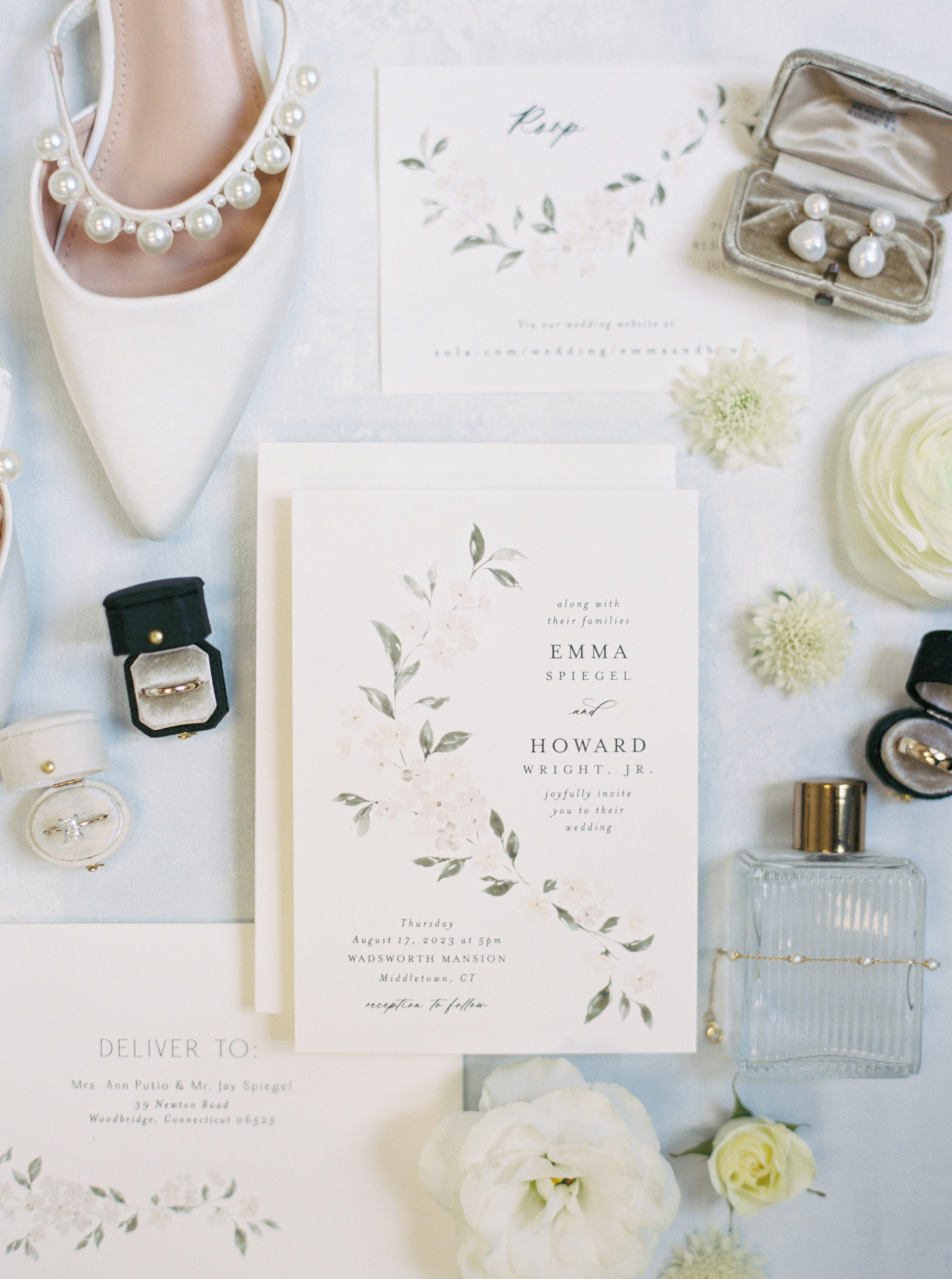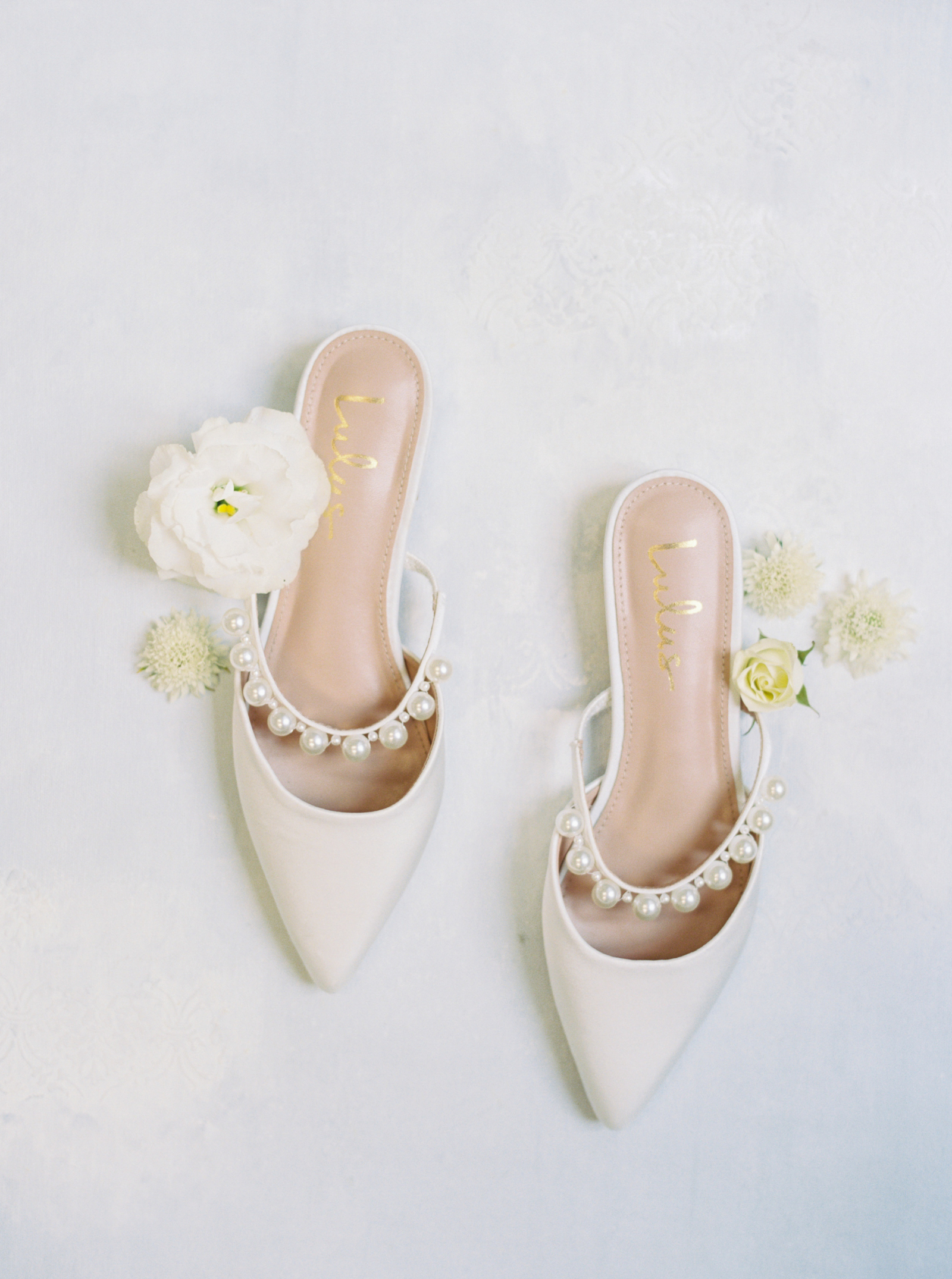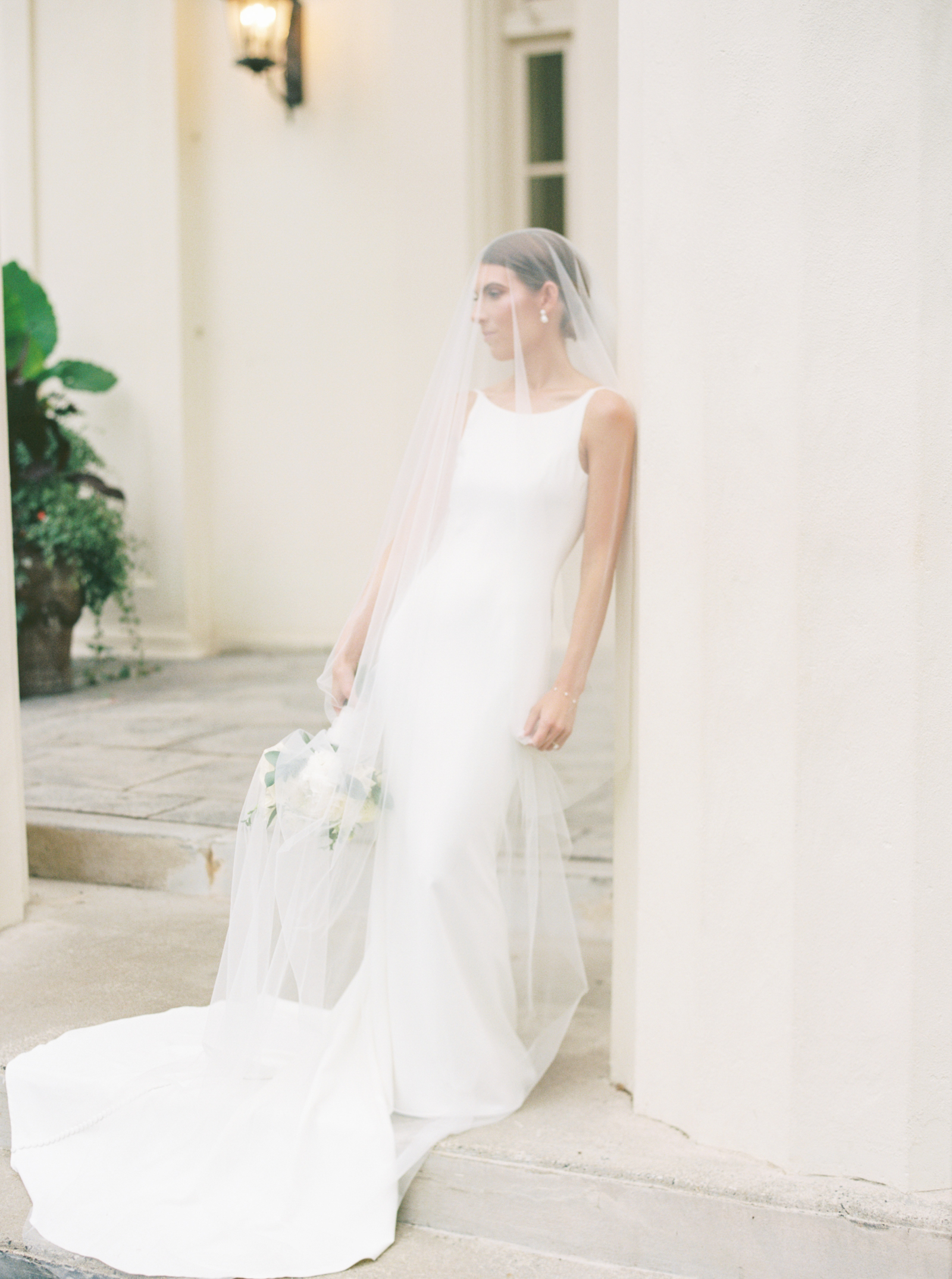 A huge thank you to Rhode Island Wedding photographer COLLEEN ANNE LENNEHAN for sharing this beautiful wedding with us. Colleen's intrigue for photography began at a young age, and over the last twenty plus years it has blossomed into a true passion. She tells us, "I find it so important to document your legacy. I cherish any old family photos I can get my hands on and ultimately, I am driven by the fact that I can capture life's biggest moments. Though my work is for those both near and far, I consistently photograph weddings along the East Coast. I am incredibly inspired by beauty in all forms; paintings, gardens, an antique diamond ring, a soft touch between soulmates. We are surrounded by it everywhere, especially during events celebrating love. You can see more of her portfolio here.