I have a bit of a weakness for mountain weddings, and today we're bringing you a beauty with this gorgeous Montana celebration by Seattle Wedding Photographer, RYAN FLYNN. Alexandra & Shanon had Glacier National Park on their list of places to visit so figured their wedding was a great excuse to do that and bring all their friends and family to enjoy it too!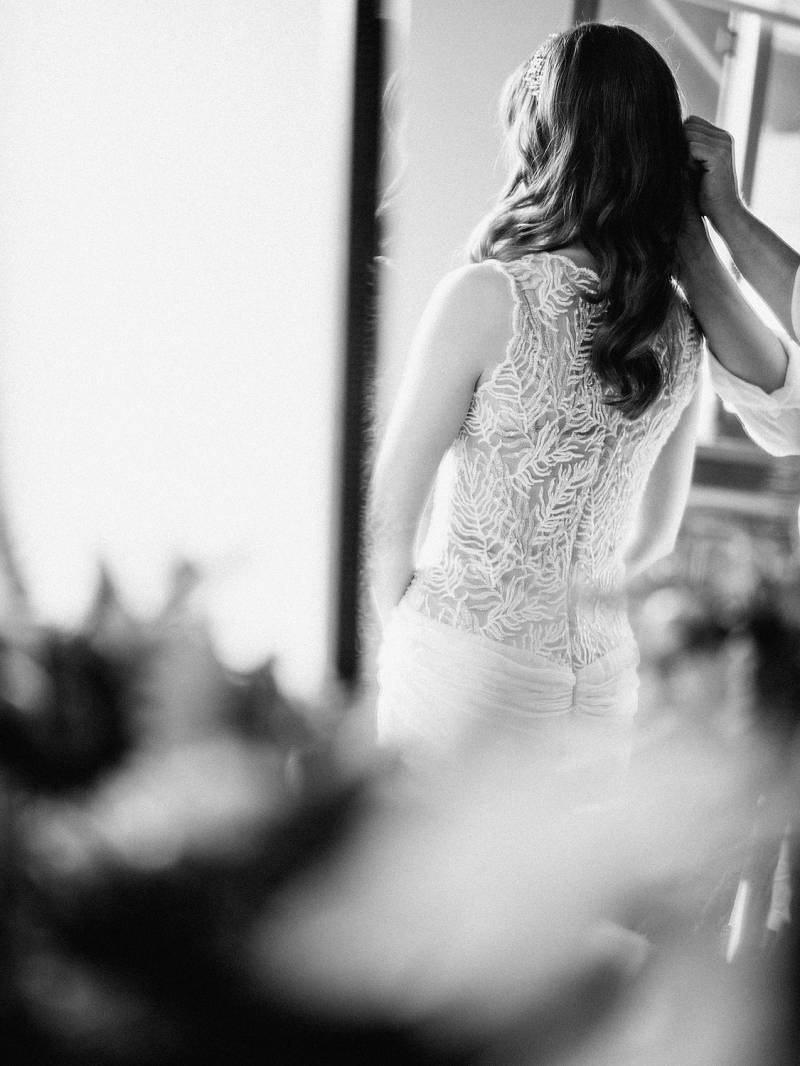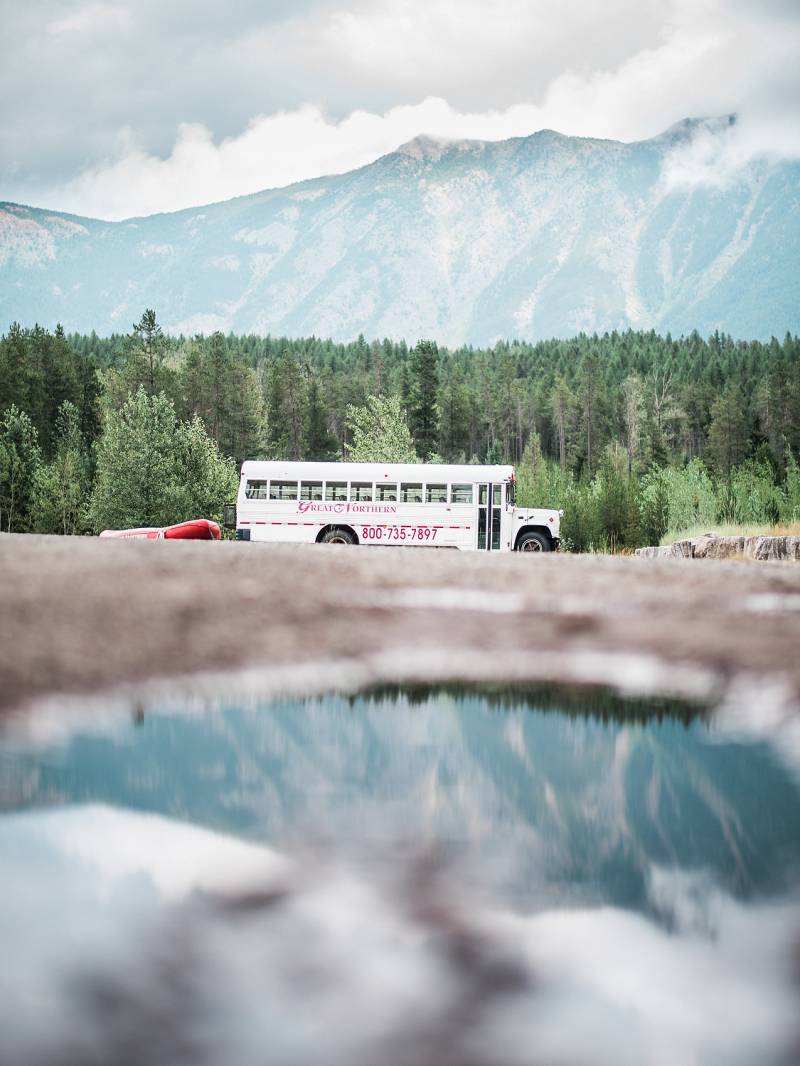 HOW DID YOU MEET? The two of us met at work and had an instant connection. As with most companies, dating within the office is usually frowned upon but that didn't stop us from hanging out with each other. It didn't take long before some people had suspicion making our incognito act harder to hide. We decided to let one of our bosses know that we were seeing each other and it wasn't a big deal at all! They actually changed the company policy just for us.
TELL US ABOUT YOUR PROPOSAL: Christmas 2013 we decided to have our families over to celebrate the holidays. I could think of no other opportunity in which all family members would be together in the near future. So the stage was set. My mother and father came in town with my sister and nephew. My younger brother had flown in a few days earlier and we had been enjoying some time in the woods together. Alex's father and mother had come in Christmas Eve as well as her godparents
Earlier in the day I had placed the engagement ring in the couch cushions with great anticipation of the dinner to soon follow. We cooked Prime rib roast, mashed potatoes, green beans, and a variety of side dishes. With all the food being served and the family at their places around our dinning room table and a small fold out table I rose my glass for a toast.
The toast began simple enough by thanking everyone for coming to our home and bringing family together. With every word I spoke, and gurgle of the butterflies in my stomach, I could see the smile on my brothers face swell as he raised his iphone to record the proposal. While crediting Alex with decorating the house and setting up the dinner I moved to the couch and slipped my hand behind the cushion where I placed the ring. It was then that I pulled out the ring and got on one knee. I proposed to her in front of all in attendance. I remember the squeals of joy from our parents and family members. That is one night of emotions that I know will never be equaled. I am excited to see what the future has in store for the two of us.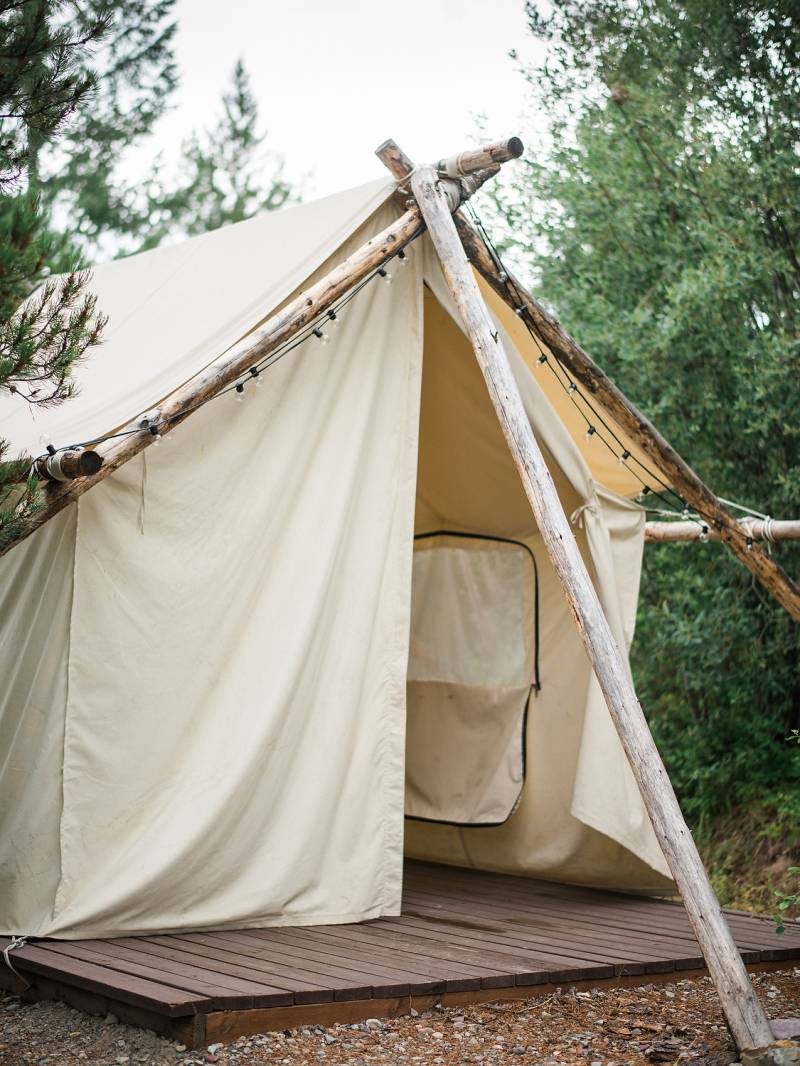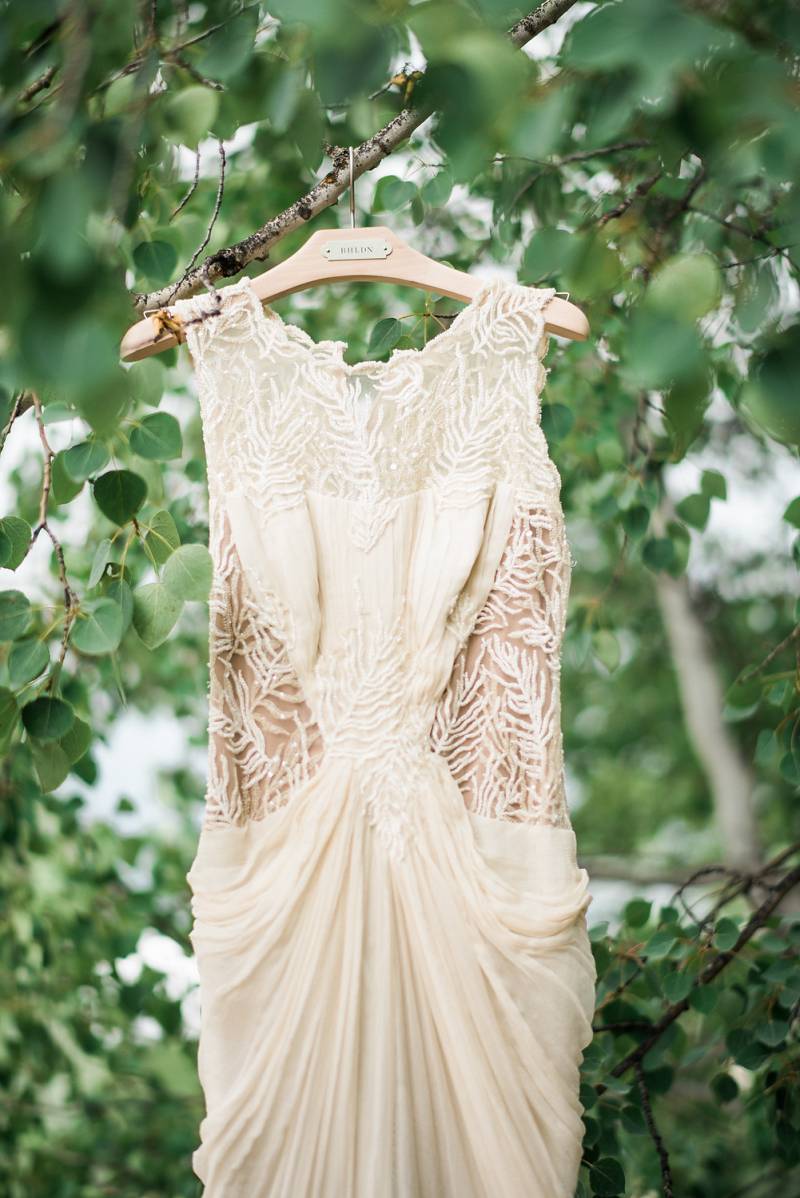 TELL US ABOUT FINDING YOUR WEDDING DRESS: I didn't want your typical white wedding dress (princess, mermaid, etc). I just didn't feel that it was my style. I wanted something different. I really liked the look of BHLDN's dresses after searching for places in the Houston area. I fell quickly in love with the Cypress Gown, designed by Tadashi Shoji, and was my first purchase of all the wedding items. I was engaged on the 24th of December of 2013 and purchased my dress in March of 2014, knowing I was getting married in 16 months...crazy I know! I would receive emails from BHLDN showing off their new dresses and was scared to look at them, I did, but was still happy with my original choice. That dress was so comfortable the day of the wedding! Paired with my wedge wedding style Tom's I was a very comfy bride.
ANY DIY ELEMENTS? I painted the little gold animals that were on the centerpieces of the tables. The little animals turned out to be a really big hit for everyone that attended the wedding. They doubled as a centerpiece item as well as a little keep sake for the guests to take home.
DESCRIBE YOUR WEDDING FLOWERS: I really loved the look of have a green bouquet so I chose just that. Don't get me wrong, I love love love flowers but that look of just having ferns and other pieces of greenery just sang to me. I explained to our florist (Mum's Flowers) what I was looking for and gave her a few requests on certain flowers and greenery, which is usually just used as filler, and was so happy with what they came up with. As for the decorations I wanted to keep with the look of what Montana has to offer so I really wanted to have ferns everywhere. We had them along the isle at the ceremony and then in and around the tent where the reception was held. We also had single fern pieces placed on each of the dinner plates as well as in small brown medicine bottles. For the center piece of the tables I wanted to have driftwood, which can be found in just about every body of water in Montana, and have them placed on moss table runners, also found in the area. I don't think that air plants are found in Montana but I really like the look of them so I asked to have them be incorporated with the driftwood centerpieces. I still have the airplants on our kitchen window which I look at everyday J
FAVOURITE DETAIL OF THE DAY: I would have to say all of the items on the reception tables (driftwood centerpieces, moss, votive candles, gold animals) It's the little things like that when all together can make any place look magical.
WHAT ADVICE WOULD YOU GIVE OUT TO A COUPLE PLANNING THEIR WEDDING? Planning ahead is key. I had 18 months to plan. Having more time also helps with being able to save money and to spread out expenses. We would not have been to pull this off if we had only 6 months. Keeping track of all parts of the wedding in an excel file really lays things out and shows you what you need to focus on when paying off all vendors. I would also say that think of all of the little decorative things that can personalize your wedding. Those are the things that will stick out the most if pulled off correctly. Don't be afraid to do what you want to do... it's your day after all.
MOST MEMORABLE MOMENT? Our most memorable moment during our wedding week was driving through Glacier National Park. Absolutely the most breathtaking place that we have ever seen.
Love the emotion of this image above!