Inspired by the rugged cliffs along the western shores of Scotland, this editorial captured by Northern California wedding photographer DITTO DIANTO on the edge of the California Coast is a nod to ethereal, Celtic-styled elopements taking place around the globe - and shows no matter the location, you can create a magical, culturally-rich story on your wedding day.

To create a visually impactful frame against the vaulting cliffs in the background, floral designer and shoot stylist AUTUMN MARCELLE DESIGN created lush floral pillars with warm rouge and rusty tones, full of light, grassy textures and variegated foliage. Using both Scottish thistle and textural Eucalyptus pods within the bridal bouquet, she married the two, diverse coastal locations of California and Scotland.

Capturing the soft, yet stunning moments - from the breathtaking movement in the bride's gown against the arresting beauty of the shoreline - to the vivid, true-to-life colours of film, there is no shortage of inspiring, dramatic imagery of this intimately styled elopement.

These stunning gowns by DREAM DRESSES BY PMN, a couture bridal designer, bring a sense of modern grace with the dual-textured, layered skirt and subtle, vintage touches in the lace applique. Carefully paired with bespoke bridal jewelry inspired by Scottish wildflowers, from the studio of WHITE SANDS BRIDAL, every detail carries traditional Celtic inspiration, married with classic, modern allure.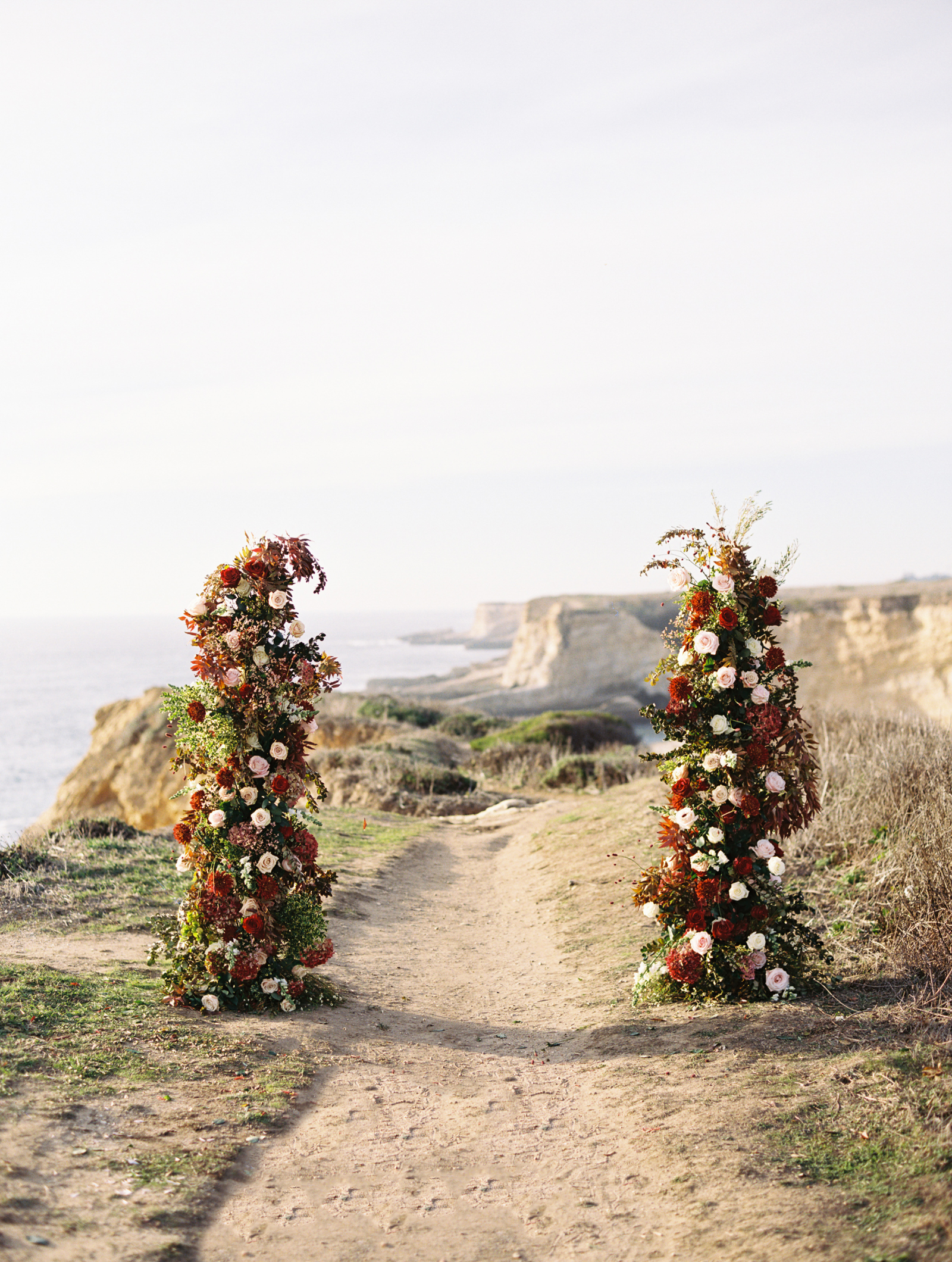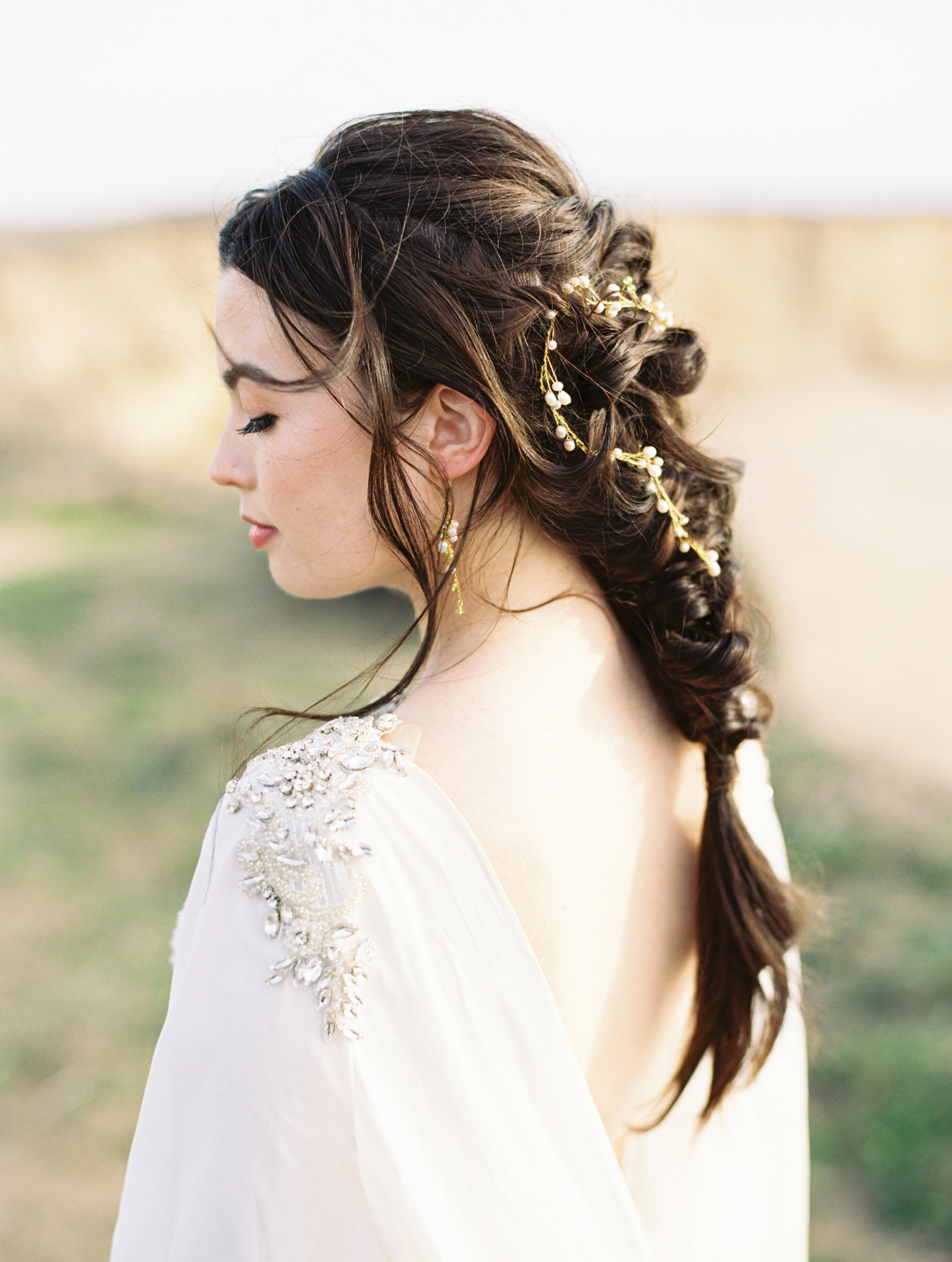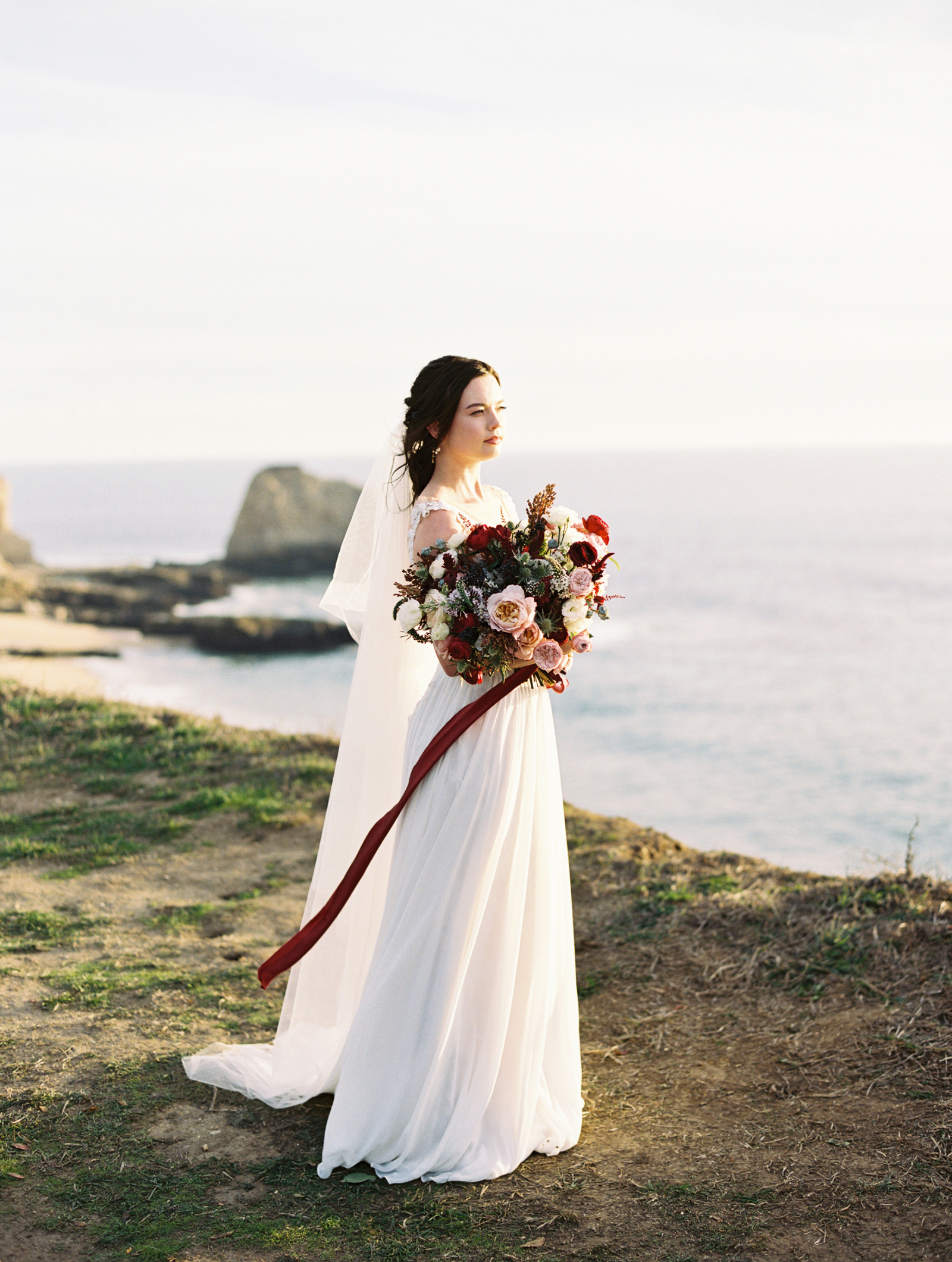 A big thank you to Northern California wedding photographer DITTO DIANTO for sharing this divine inspiration with us! Based in both Northern California and Bali, Indonesia, Ditto worked as a chef in different parts of the world before he found his passion for photography and now calls the San Francisco Bay Area home.
He shares with us, "I am a hybrid photographer (digital & film). My photography is often described as romantic, bright, vibrant and natural that lends itself from my love of film look. My approach is a mix of photojournalism and fine art. When I'm not behind the camera or editing the latest wedding, you can find me spending time with my wife and our two tabbies, cooking, gardening or watching our local team on tv." You can see more in his portfolio here, and be sure to check out this Romantic Picnic Engagement under a canopy of almond blossoms.