We're upping the grandeur stakes today with this shoot by ANYWHERE AND SOMEWHERE PHOTOGRAPHY. Inspired by La Belle et la Bete - a French film translation of Beauty and the Beast - Andrew & Mashaida were taken with it's world of wonder, mystery and enchantment. Maishaida tells us, "The way the artists portrayed the charmed castle and the extravagant costumes was simply mesmerizing. I so deeply wanted to create something inspired by the film - not necessarily the story, but the feelings and emotions it evoked inside me. However, it seemed like such a far fetched dream, I couldn't imagine how to make it happen. And then I met McKenna. Our beautiful model, who believed in this big crazy dream along with me and gave me the courage to hunt for the owner of a large Chateau located in Chandler, Arizona. Growing up going to school, we would pass by this magical estate. The grounds were hidden by vines and citrus trees, but above the trees you could catch glimpses of the great Chateau. It felt so mysterious, and I would often wonder what it would be like to be on the other side of those ornate iron gates. The Chateau de Vie is really what made everything come to life. There are secret rooms hidden behind walls, ceilings filled with murals, waterfalls, balconies, a private lake... you couldn't help but feel like you were a part of something truly special. Something magical. Lastly, I wanted to create a story for our "couple" to be a part of: something to guide us and lead us through the shoot. I had hoped to create an editorial based on a secret elopement, but with the passion and love of a real wedding." Read on for the story they hoped to tell with their shoot...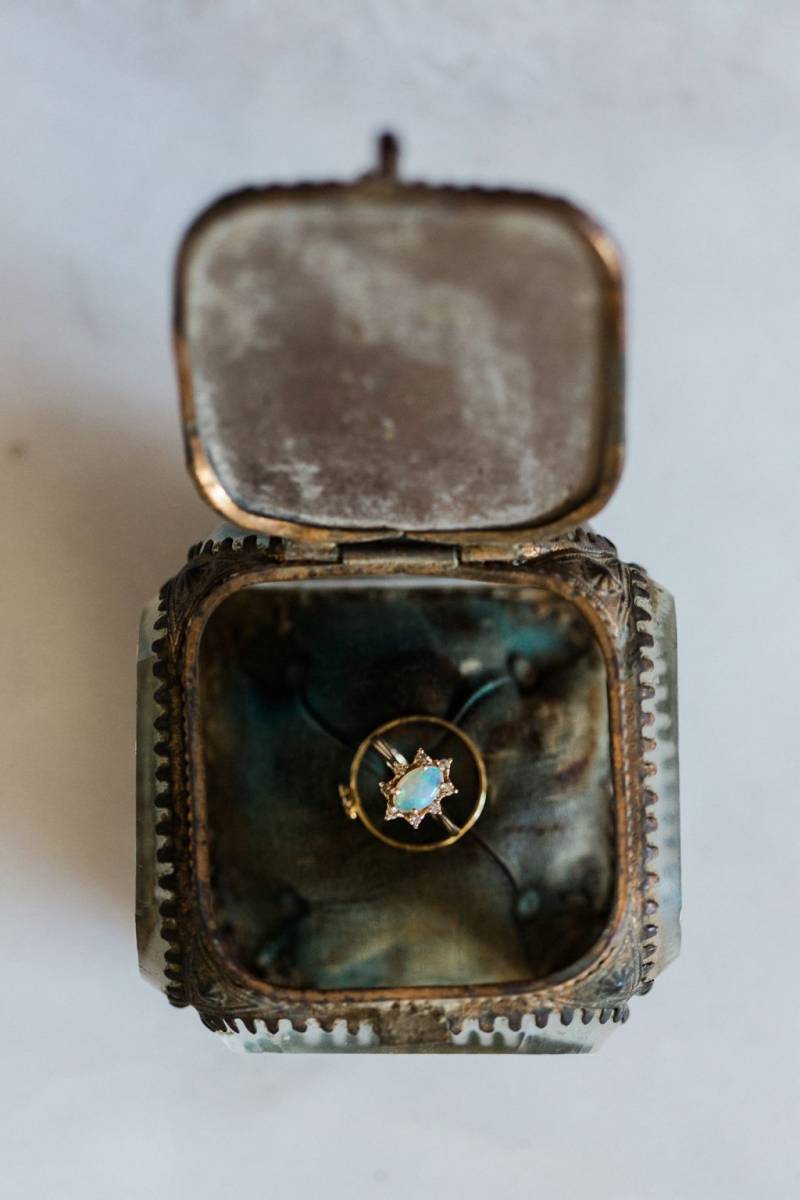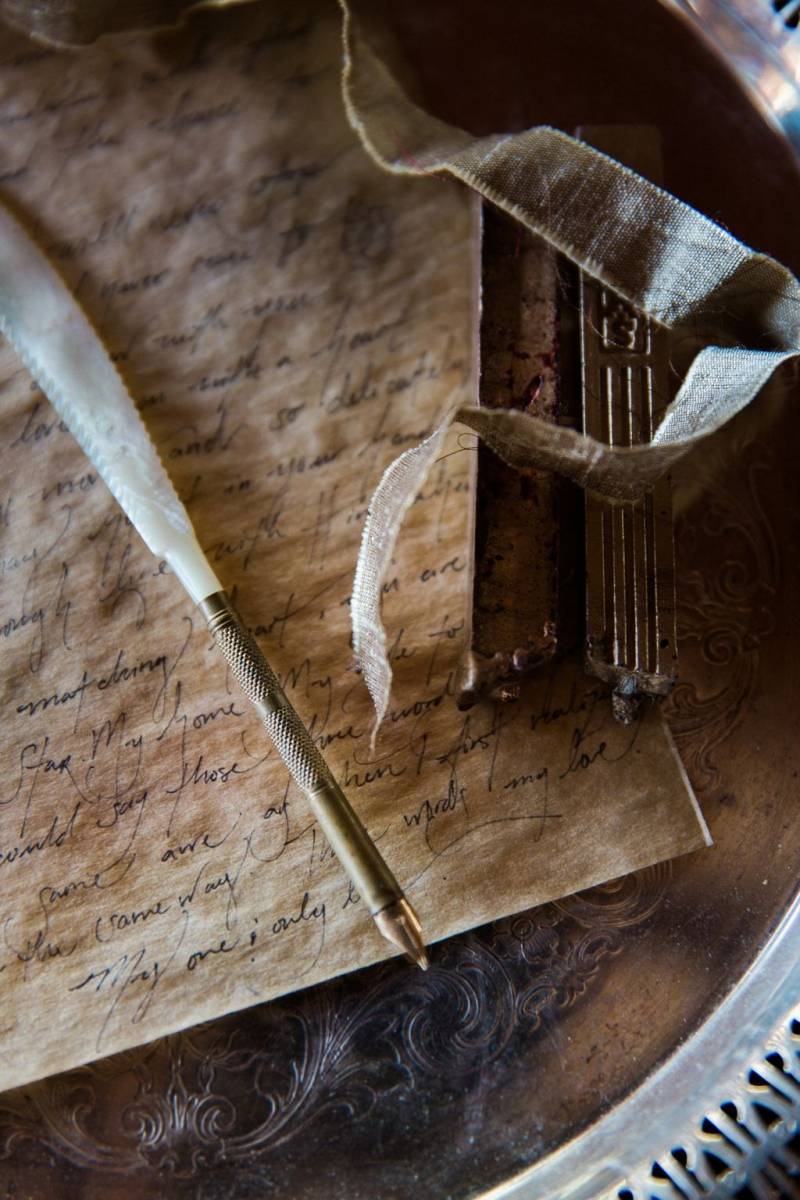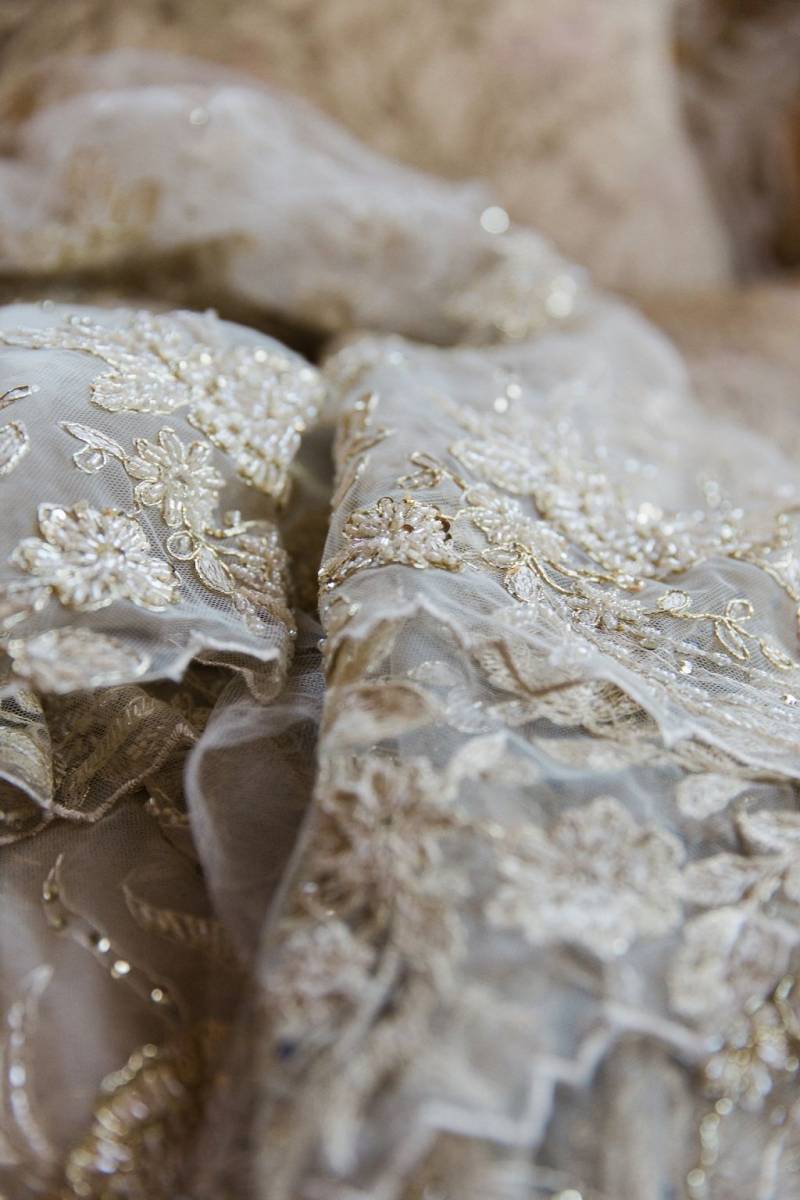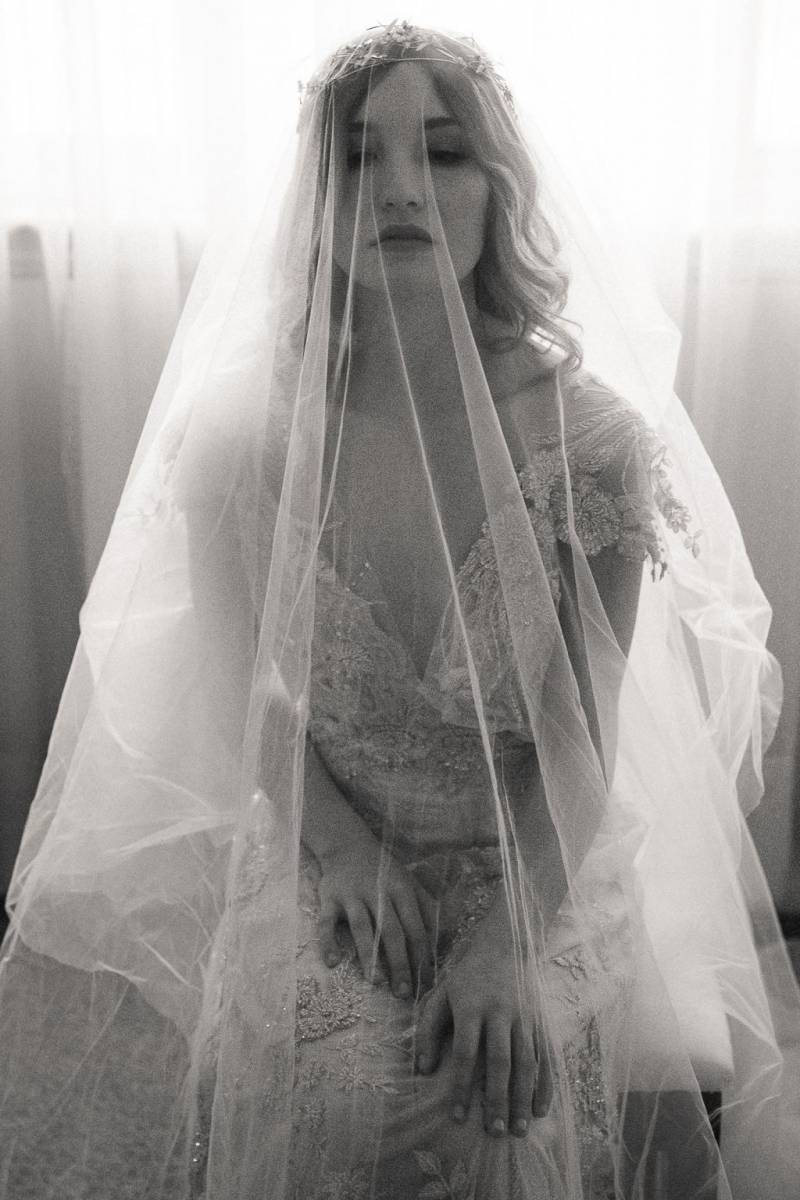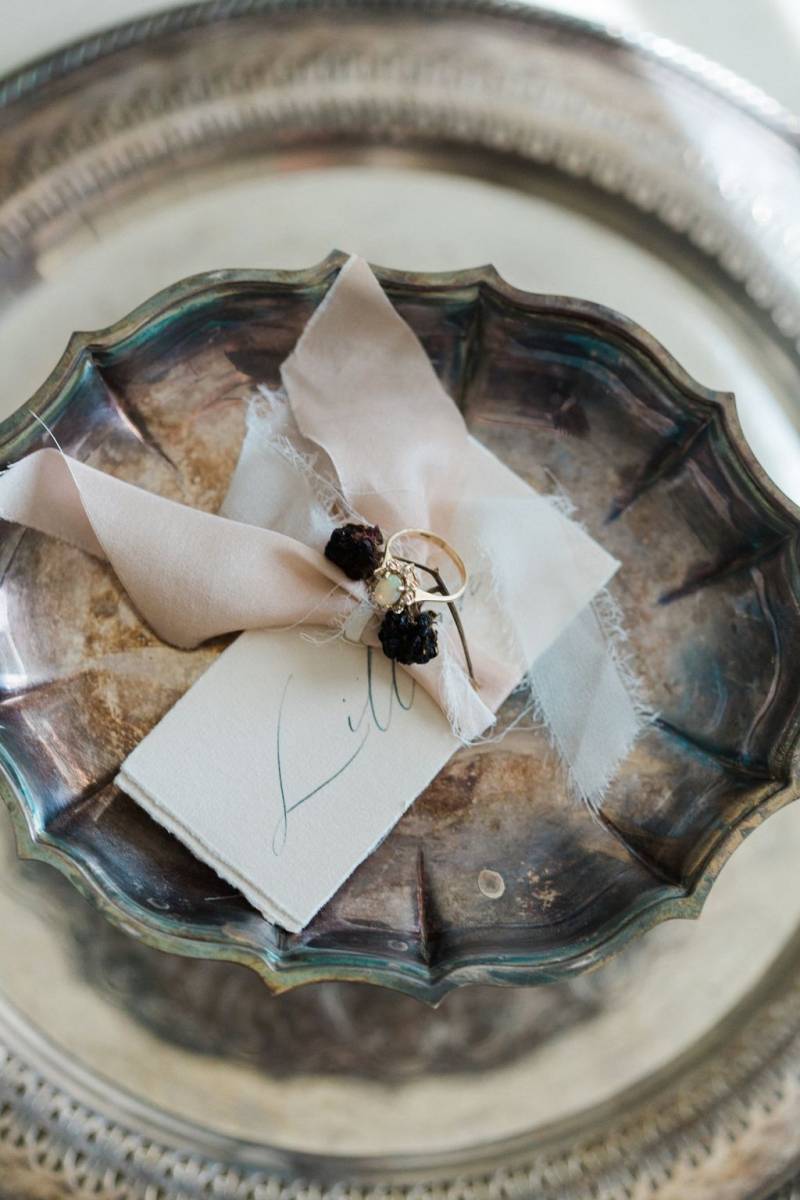 "And so it was that on the day they would become united until the end of time, the great Chateau of which they called home was as quiet and peaceful as it had ever been. Angels and heavenly creatures illuminated by the soft glowing light of chandeliers smiled down upon the two lovers. The morning was just beginning. The air was still, and the light cascaded through the windows, bathing the great halls with warmth. Each waited in anticipation of what was to come. To be in each other's arms...to feel his heart beat against hers, oh there was no greater joy! And he... he waited for her patiently as he tried to convey all that she meant to him.
Words are rarely enough to express what one's heart feels... but on an occasion such as this, one must try.
My Bride, You are the most beautiful, most creative, and wonderful soul that my soul has had the chance to encounter. Upon my life, I shall never cease to pursue you. I will forever hold you deep into the night, comfort you with tender kisses in the morning, and grow with you as our hair turns as silver as the moon. I promise to love you with a heart only God can move and so delicately that you may hold it in your hand as we walk through life with Him ahead of us. My Belle, all I could ever long for, all I could ever hope for, I have found in you. Through all my travels and all my wanderings I have seen such beauty. But not one of those journeys compare to the journey that has led me to you. I know now I will never live a life outside of yours. I won't promise you gifts of stardust or flights of fancy, but I promise all of my heart for all of my days if I could but hear your laughter and witness your smile, knowing that I have been the cause. My matching heart. My star. My home. My wife to be. I wish I could say those three words to you with the same awe as when I first realized you felt the same. There words my love... My one and only love."