At a time when weddings are small and togetherness is so precious, English wedding photographer JADE OSBORNE worked with planner THE STARS INSIDE to create this chic, pared-back inspiration for couples looking to celebrate simply, in their own way. She tells us, "We wanted to highlight just how special and luxurious an elopement celebration can feel even with minimal decor, particularly when the details and location are chosen in an intentional, meaningful way. For the outfits, we were inspired by playful trends à la Coco Chanel, for the modern bride wanting to be both elegant and comfortable at the same time. We chose a monochromatic palette with crisp white, black, and gold detailing - we wanted it to feel timeless, but a little bit bold too! We experimented with block colours, juxtaposing contemporary, asymmetric florals with the classic architecture of an early 18th-century country mansion in the glorious English countryside. Our focus was on the moments and on the emotions – no crowds, no frills, just love"
Captured at HAWKSTONE HALL - a luxury country manor home in Shropshire, it features a simple white bouquet of roses from BOTANICS FLORIST and a modern monochrome stationery suite by DWYNWEN CREATIVE. Stunning gowns from HALFPENNY LONDON and ALENA LEENA BRIDAL were the perfect visions of romance for a modern bridal look.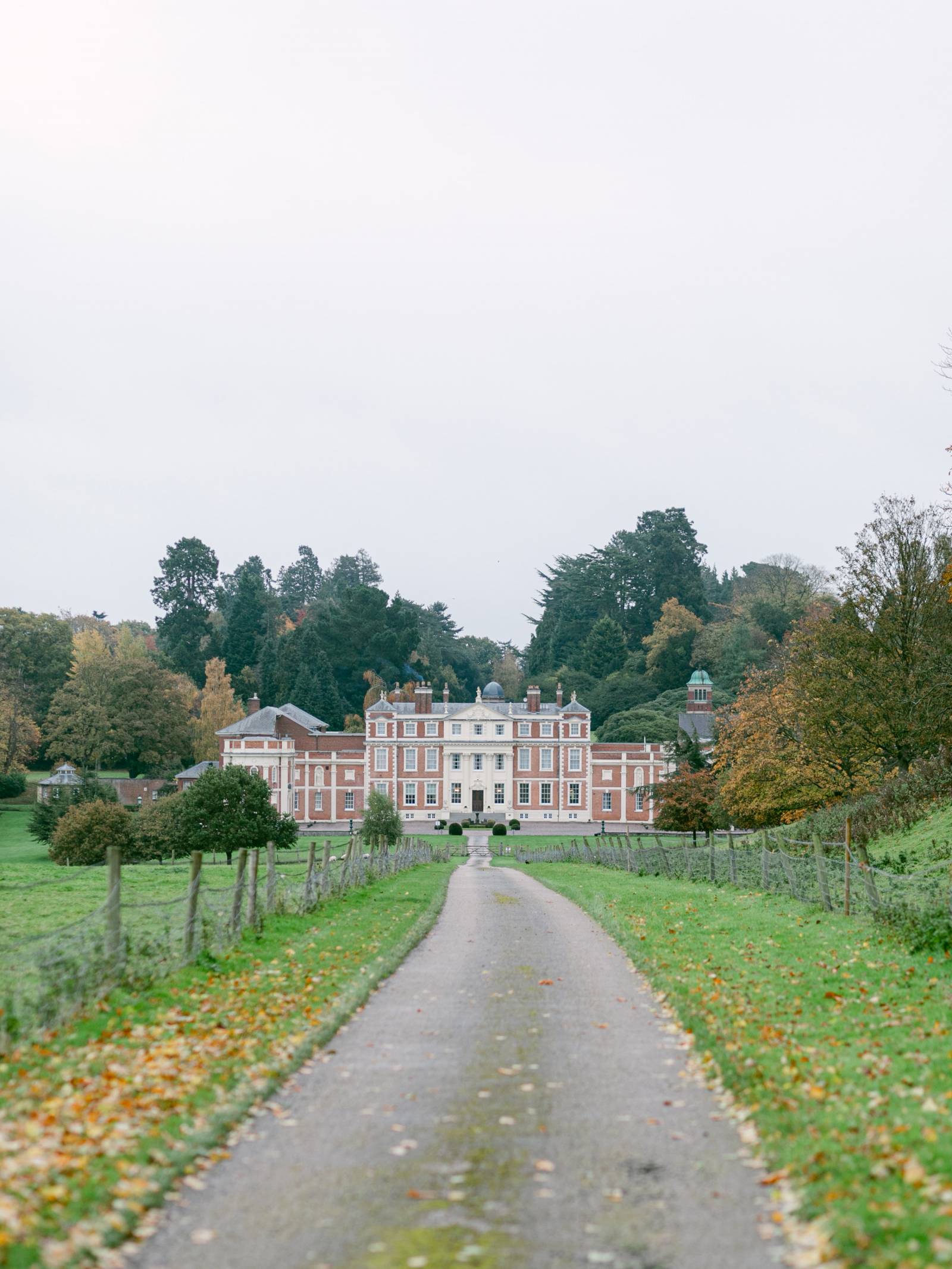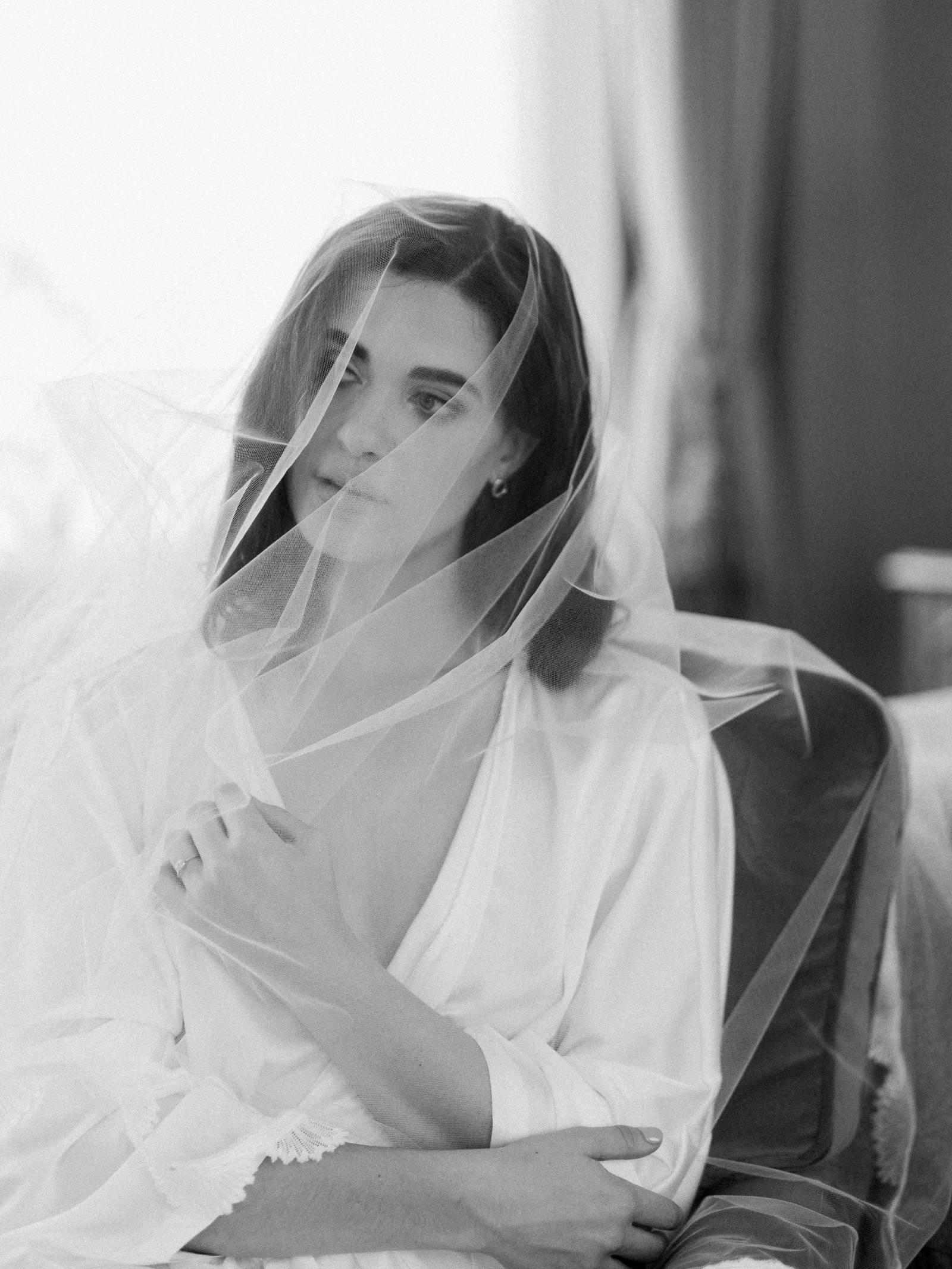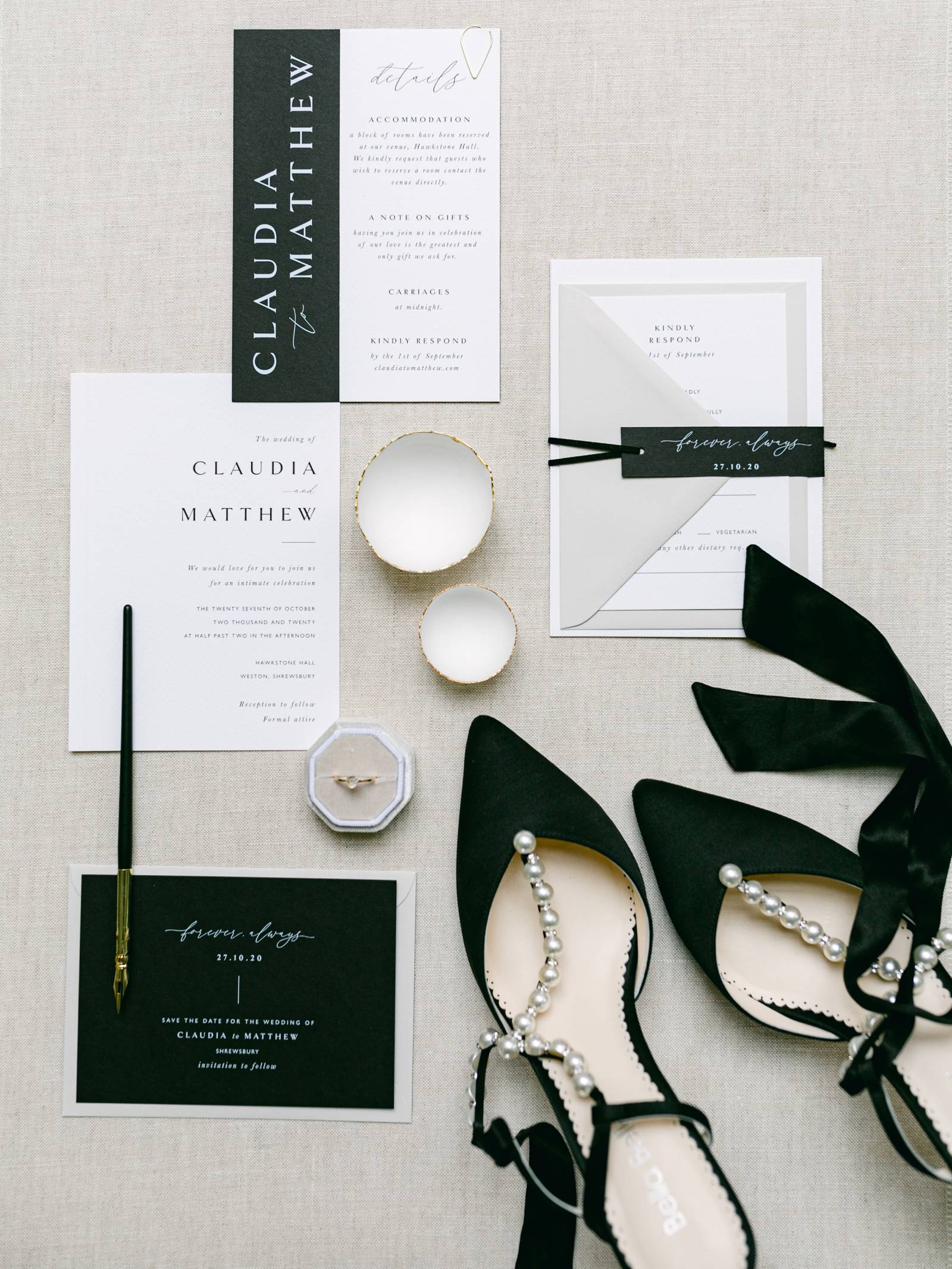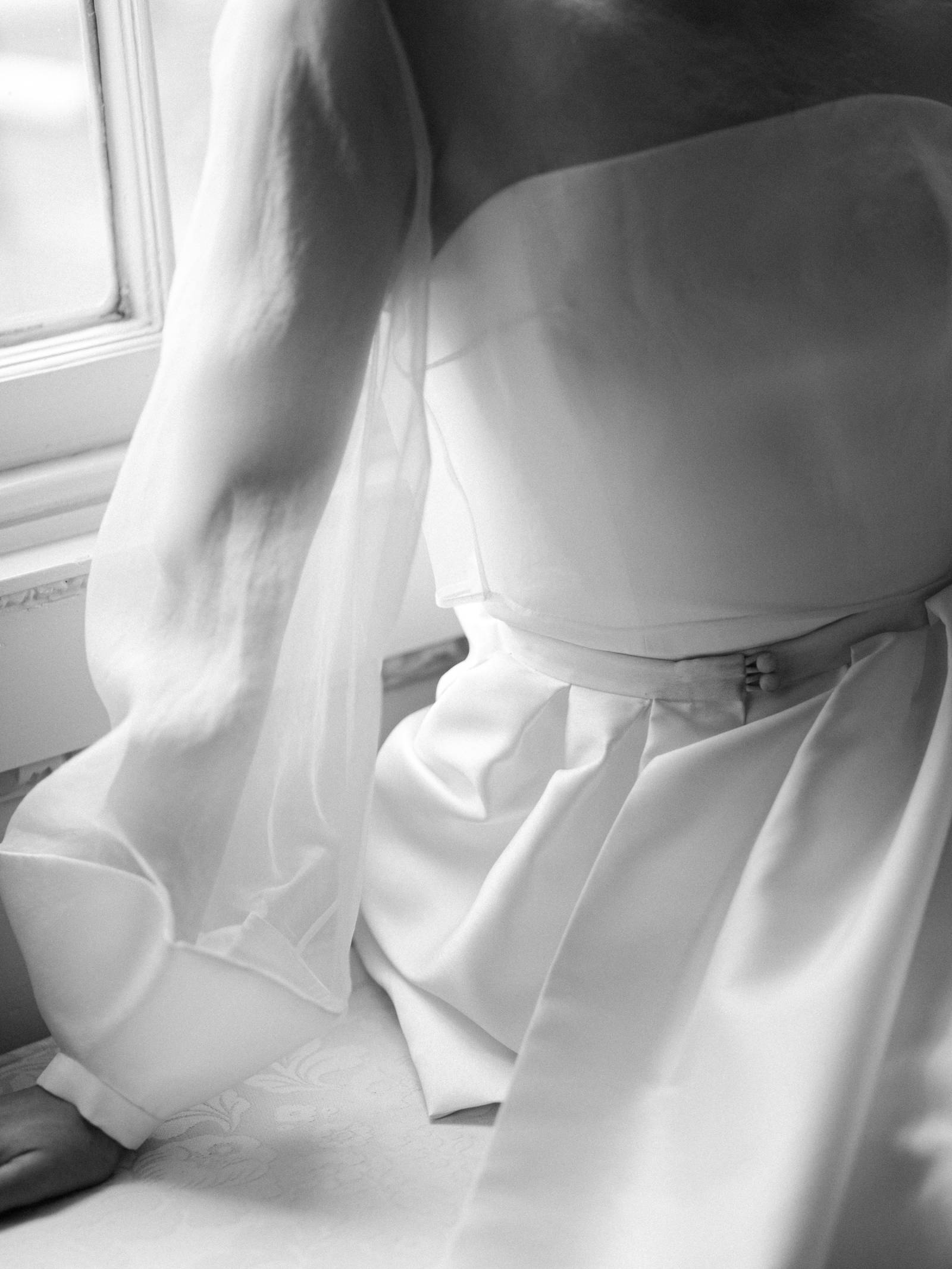 A huge thank you to English wedding photographer JADE OSBORNE for sharing this beautiful monochrome inspiration with us. Jade has captured love all around the United Kingdom and throughout Europe. Whether a pretty Cotswolds wedding venue, Scottish castle, beach wedding in Europe or closer to home in a beautiful stately home in Cheshire. "My work has a sensitivity which enables me to make an emotional connection to your unique story, making sure the details, along with the laughter, smiles and tears are documented with beauty and romance. The resulting photographs are timeless and elegant captured in a sensitive, honest, yet considered way. Through my high standards, I am always striving for excellence in my photographs and providing a professional customer experience." You can see more of her work in her portfolio here.