Seattle wedding photographer SARAH CARPENTER is a talent when it comes to capturing movement in the most feminine of ways and this beautiful classical music inspired shoot demonstrates it perfectly! Working with WEDDING WISE and Seattle wedding florist GATHER DESIGN COMPANY there has been so much thought put into creating this work of art.
Julia from WEDDING WISE SEATTLE tells us, "When Sarah Carpenter Photography and I got together for a styled shoot and began brainstorming, we quickly realised our shared desire to design and photograph a classical music themed editorial shoot. From there, the idea quickly morphed into an editorial unlike any we had ever done.

The concept was entirely designed around the classical music piece "Prelude in E Minor" by Chopin. The challenge presented to the team was to NOT be overly concrete in the song's interpretation, which meant no styling with classical sheet music, or anything musical in nature like a piano, music notes, etc. "Prelude in E Minor" is simple, raw, and organic. To us the song is romantic in an understated and realistic way. It documents a mature view of love that seems to say, "I'm making the conscious choice to love you more deeply every day despite your flaws and imperfections."

The movement and tone of the piano piece, driving low chords and light right-hand melody were all carefully considered in every design decision. The dark and moody colour palette mimicked the melancholy feeling of the piece. Luxurious burgundy and a warm coffee tan with lighter pops of blush and ivory were used throughout the design to emphasise the rich movement of the music. We chose dark purple greenery instead of traditional greens to add more of a layering effect with similar colours. The asymmetrical arch was built to give the illusion that it was growing straight out of the ground and not too contrived.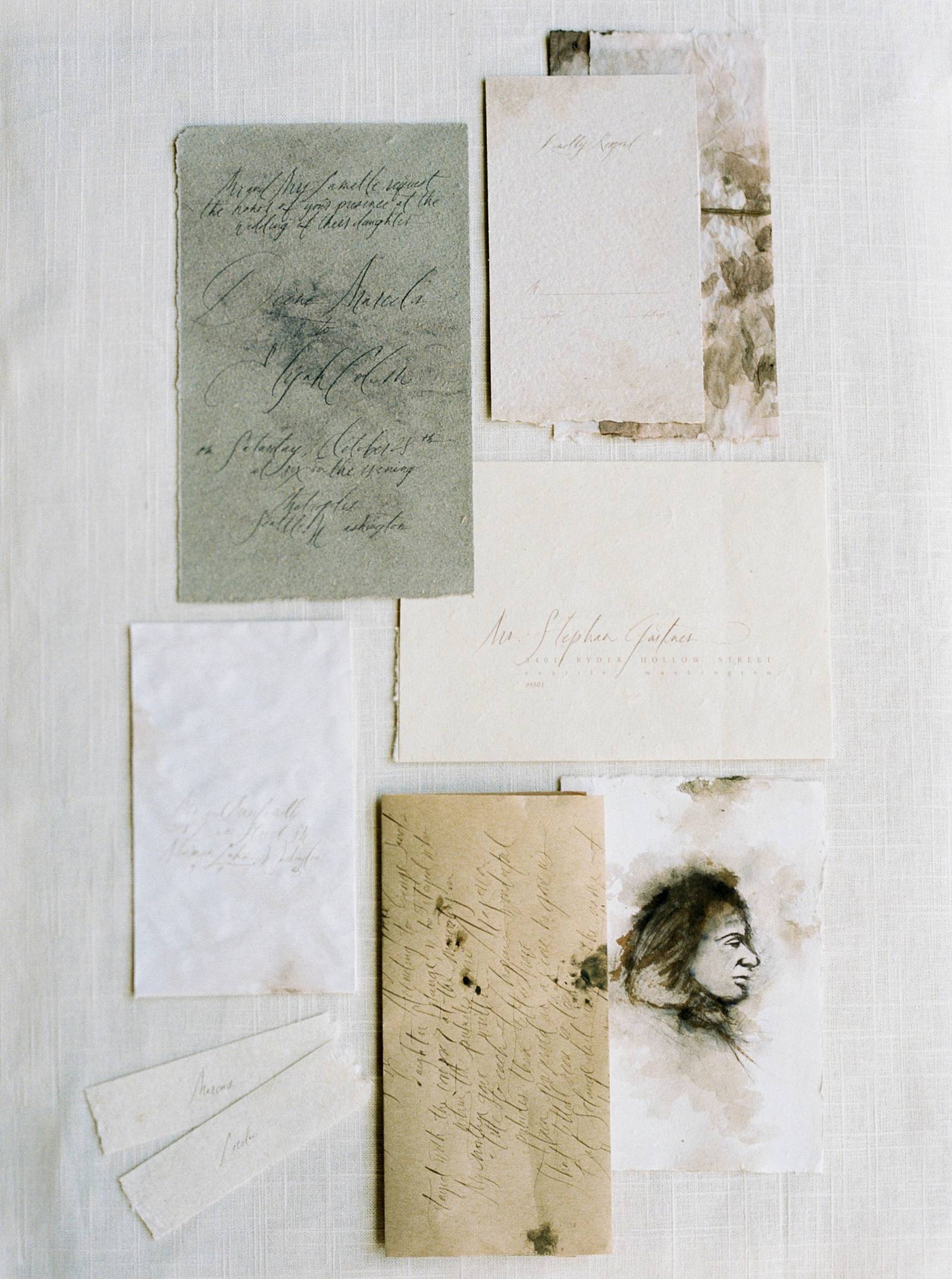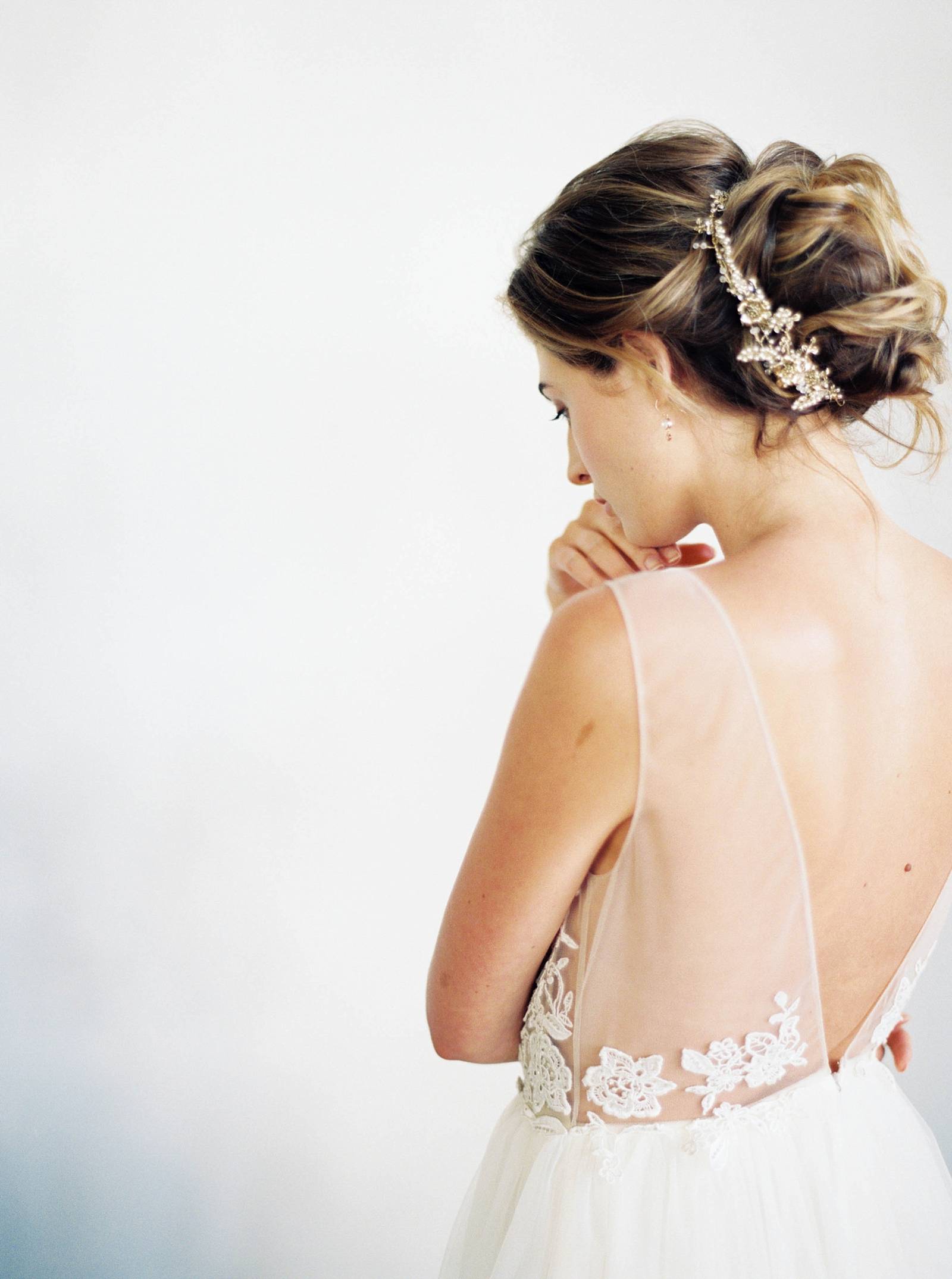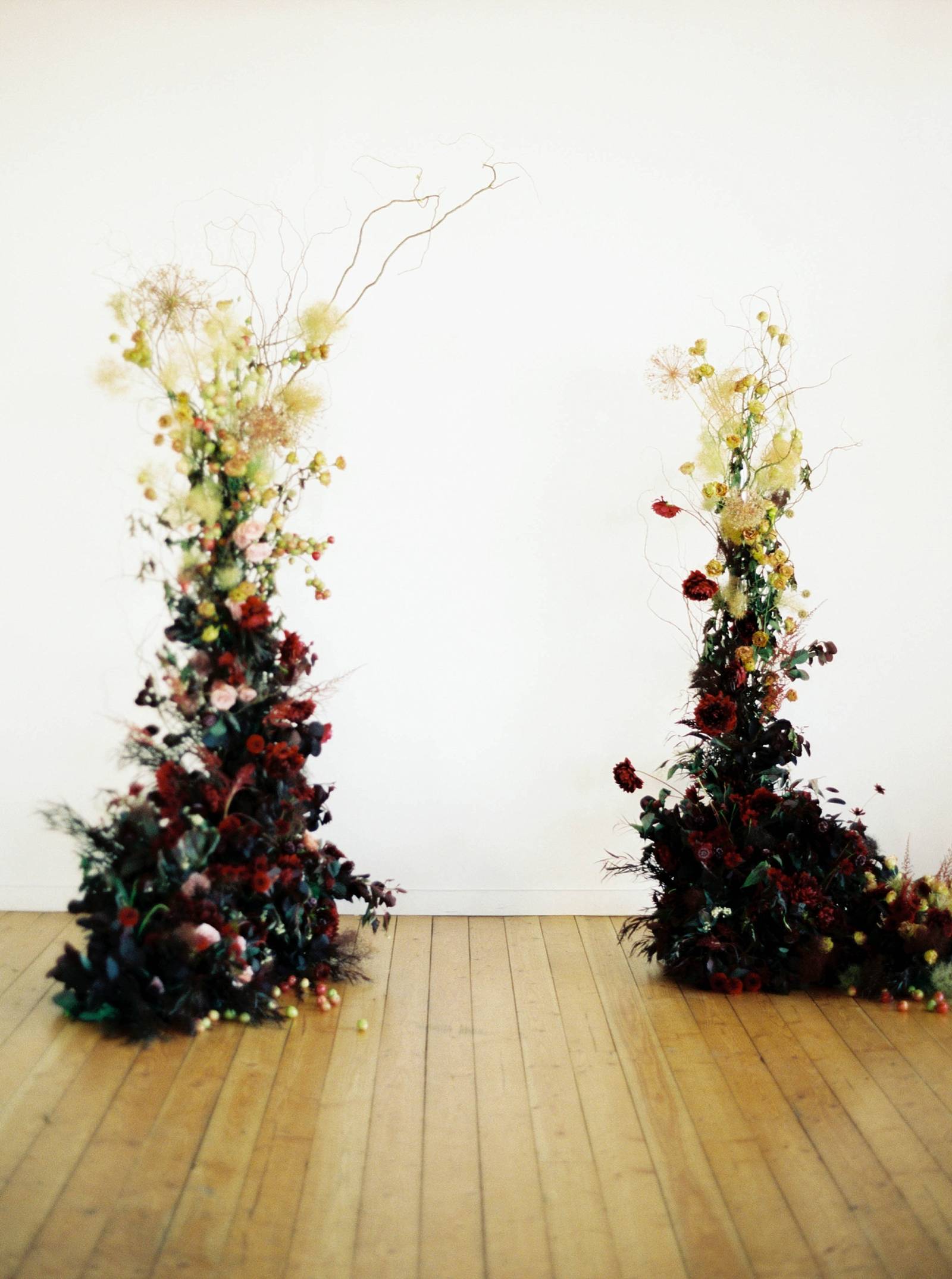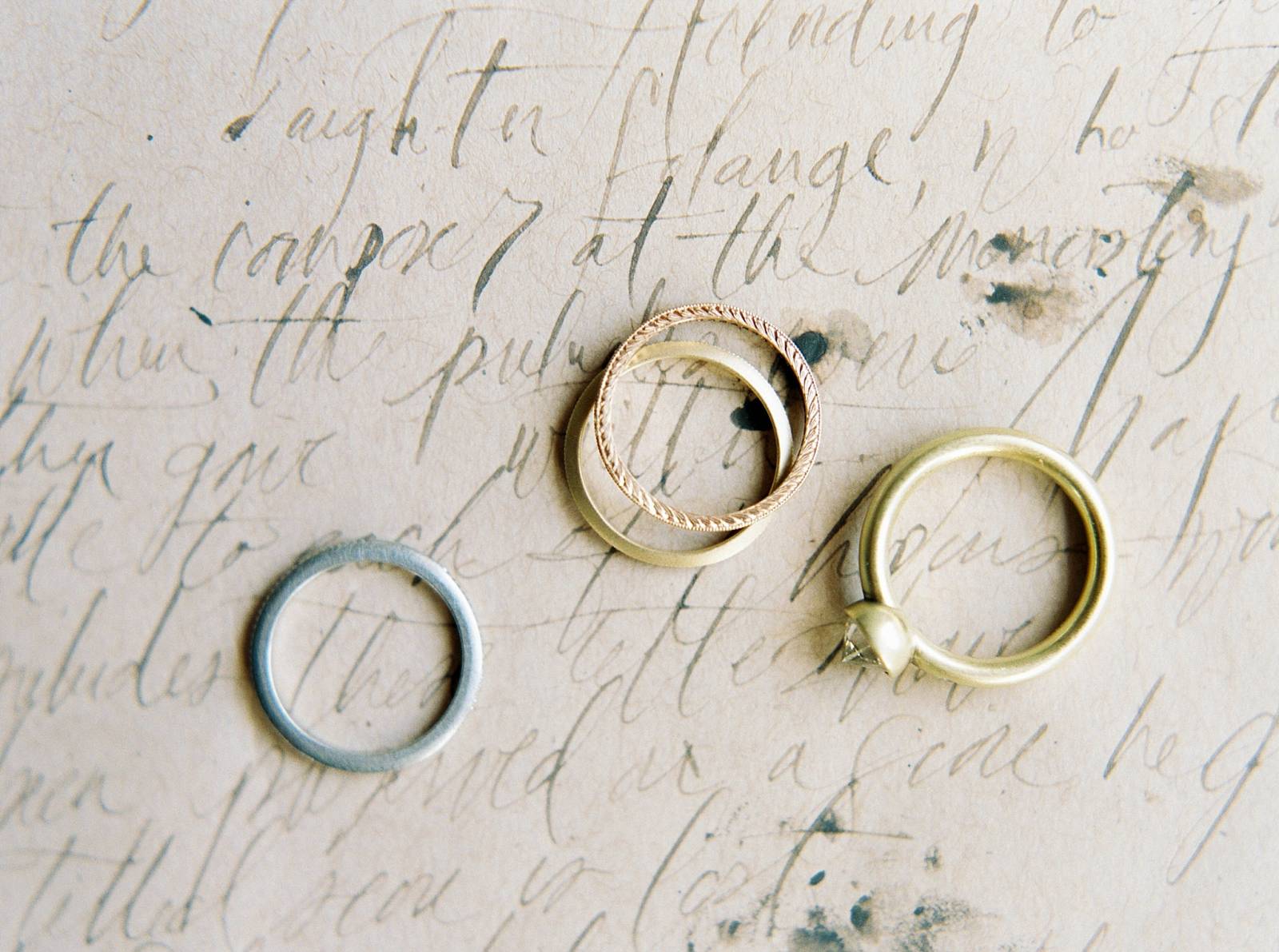 We only included styling elements in the design if we felt like they would do justice to and compliment the music piece. Because the song exudes vibes of close intimacy, we decided against styling a reception table or any typical details that are indicative of a big wedding. Instead we opted to focus on the little things and make them a true reflection of the music's many layers.

Handmade paper in different neutral colours and styles emphasised the unique textures and draping of the music's driving repetition and complimentary simple melody. We chose stacked rings in various metals and designs instead of your typical engagement and wedding band combination. The cake was a showstopper with faux fabric cascading down the side and edible flowers that could fool anyone as real.

The bride was styled to look effortless and unencumbered in a soft wedding gown with a slim silk skirt and loose tulle overlay that added delicious movement to her form. The groom's simple and classic black tuxedo complimented her graceful look.

Each member of the vendor team was excited and challenged by this unique concept and the result was the flawless execution of "Prelude in E Minor" - a simple yet complex, intimate and romantic love story."