I hope you're all having a fabulous weekend!! I'm currently in London taking a trip down memory lane since it's been over 11 years since I left this great city. I lived here for 8 years and I've missed it so much and this trip has only cemeted that feeling even more. We have an amazing life in New Zealand and I'm not sure I'd want to live here again permanently but I sure wish I could just visit for a couple of weeks every year! The houses, buildings, cafes - and the shopping - oh the shopping! There really is no where else like it. I have to keep reminding myself of the things that I didn't like (like when trains stopped working and it took you forever to get anywhere!!) so I don't get too carried away with the fantasy. But there really is so much to like! Anyway onto our second engagement feature of the weekend.
This colourful and fun engagement shoot by CASSIDY CARSON took place in Sao Miguel, Brazil and preceeded a 3 day long wedding celebration for Rafa & Collis. The beautiful Rafa tells us a little more about their story below and once you've finished reading through it you can see more of their wedding celebration on STYLE ME PRETTY HERE.
"I met Collis randomly almost 12 years ago, on a bus in Vancouver, where I was studying English through an exchange program. When the course was over at the end of 2004, we were deeply in love, but our young age, university plans and different nationalities spoke louder and I had to go back to Brazil. However, 9 years later, fate and the stars would rock our worlds unexpectedly, when we were brought back together to never leave each other again.
In March 2014, Collis proposed to me in beautiful Lake Louise, Alberta. From there to here, many changes and a lot of courage took place, so our dreams could finally become a reality. We currently live in Vancouver, but very shortly after the proposal, we both decided we wanted to get married in Brazil. I knew immediately that the hidden paradise of Sao Miguel dos Milagres, one of the most beautiful beaches in the northeast of the country, was the place to be. With nothing but untouched soft sand and warm water beaches, it was the perfect backdrop for our story." continued below...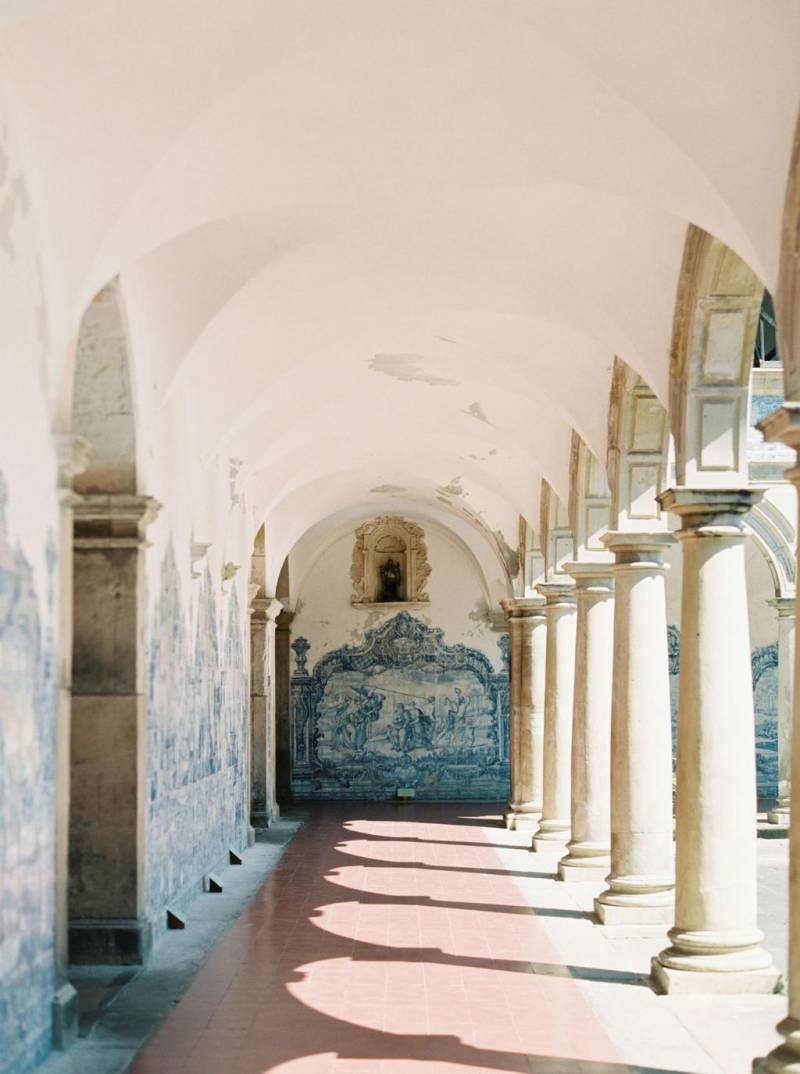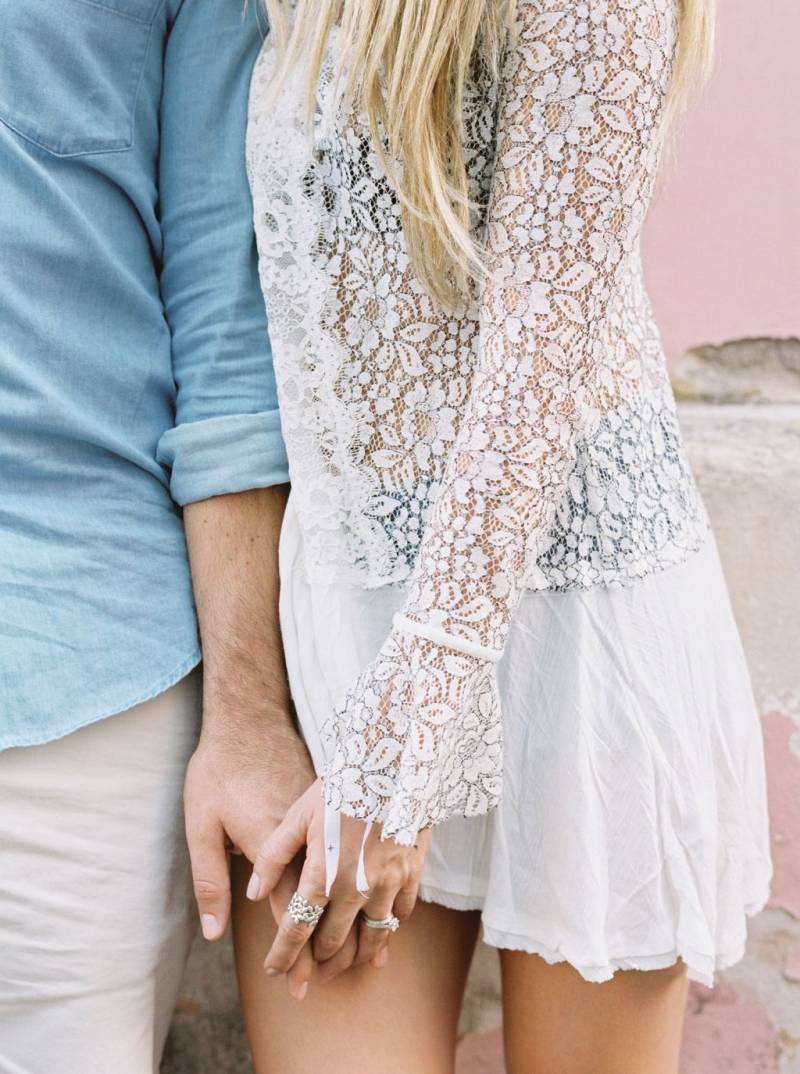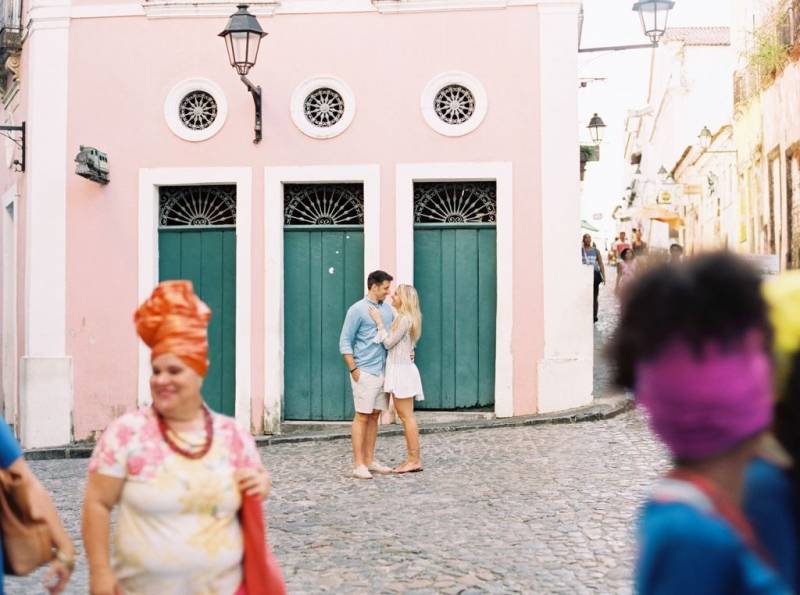 "What makes Sao Miguel so magical, is also what makes it a challenging place to have a wedding for 120 people. Besides the fact that we picked and organized everything from 11,000 kilometres away, we had to hire designers, a wedding planner and all professionals from another city, almost 200 kms distant. Not to mention that it was the very first time a wedding was hosted at the venue we picked.
Our wedding was broken up into three separate events: a Luau the first night, the Wedding and reception, and finally a romantic farewell picnic. The Luau was tropical themed with huge white flags and a bomb fire on the beach. Then live music, caipirinhas, and dancing on the pool deck. The party only stopped when we all jumped in the water with our clothes on.
The wedding happened the next afternoon in a magical church built in the 18th century. The ceremony was held by a charismatic young Priest, who added English insertions so our Canadian family and friends could follow along. The Reception took place in the courtyard of Pousada do Toque, the boutique hotel we all stayed in that weekend. The garden on its own is already beautiful, so our idea was to simply bring a little more Brazilian flare to the party. The long wooden tables brought us together and helped Canadians and Brazilians strike up fun conversations and warm up for the party to come. The moon was full, the live music was great, and the drinks were cold and endless. Our families and best friends all together under the stars. We sang, laughed and danced until very late on that magnificent night. "What a time to be alive", I thought all night long. It was beautiful and unforgettable! The farewell picnic was casually decorated with flowers and fruits. It was a relaxing day by the pool and ocean for our guests to enjoy one last day together before going home. Our wedding turned out to be one of most amazing experiences in our lives! We still can't believe how fun and special it all was. We now know though, it all revolved around our amazing friends and family - and of course, the natural wonders of Brazil."