It's not hard to understand why Marine and Francois chose this beautiful Dordogne Chateau to celebrate their wedding at. It's what dreams are made of and MARION HEURTEBOUST'S documentations of the day leaves us feeling like we were a part of it. The courtyard of the Chateau offered them such a beautiful space to set up for a dinner under the stars.
Marion tells us, "I remember arriving to the CHATEAU DE SAINT PRIVAT DES PRES. It felt like a summer family house nested in Dordogne, France. It was a hot summer day and I could hear people running in the house and giggling away. Marine & Francois were excited and full of life. The Chateau allowed them to arrive the day before and have their close family and friends with them. The pool was the perfect spot to cool down before starting to get ready! It was that cozy, family home feel to the venue that charmed Marine and Francois! It felt like it had a history."
When it came to her dress Marine wanted something chic, couture and timeless. She fell in love with a design by DELPHINE MANIVET and her mind was made up! She added to her veil, a beautiful crown from bridal accessories designer NATURAE DESIGN especially made for her! Her VALENTINO shoes completed the look.
The church was just down the road from the venue. After the I Do's, everyone walked in a very happy and emotional procession from the ceremony to the venue. The cortege was eager to make it back to the cocktails and pop open champagne bottles!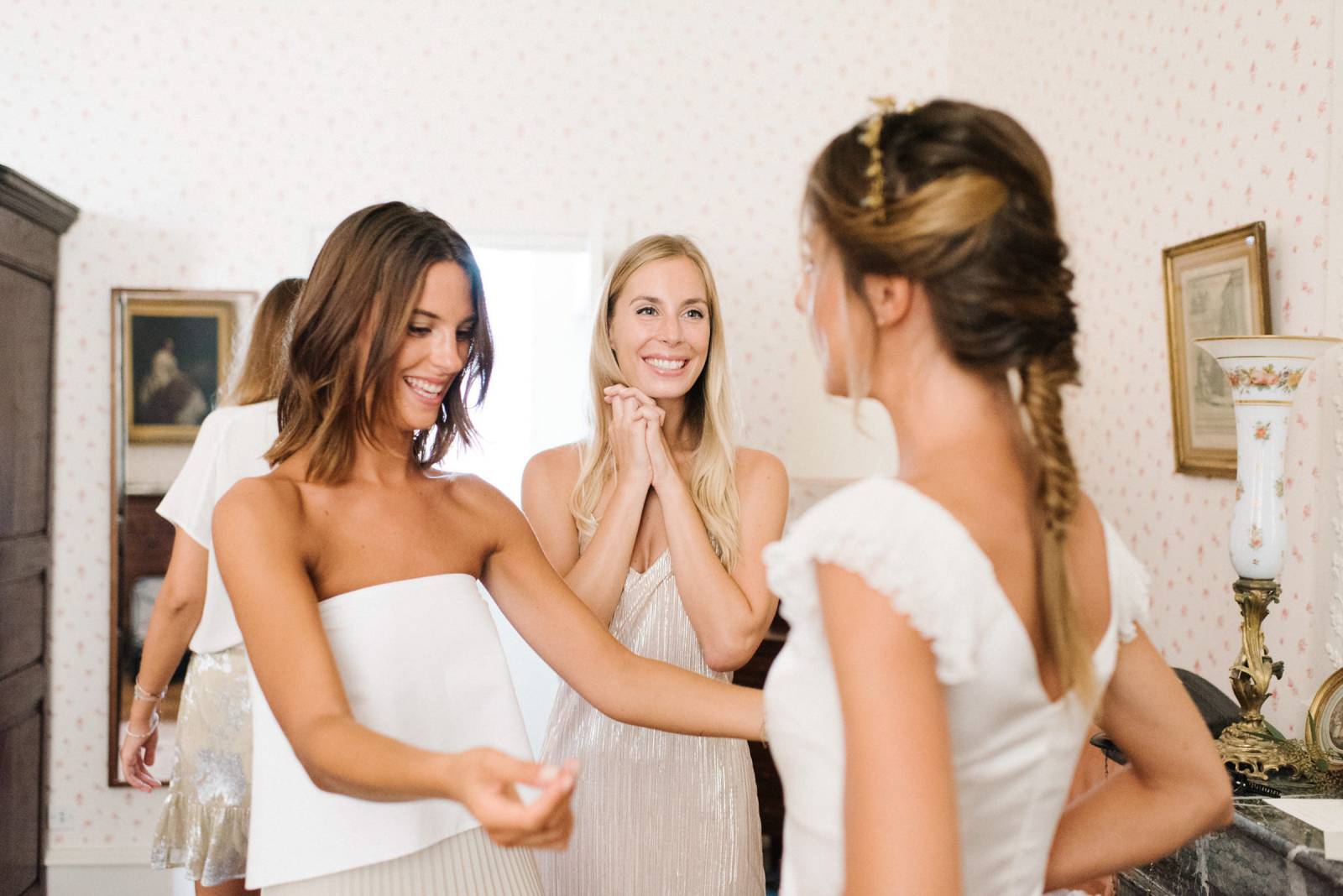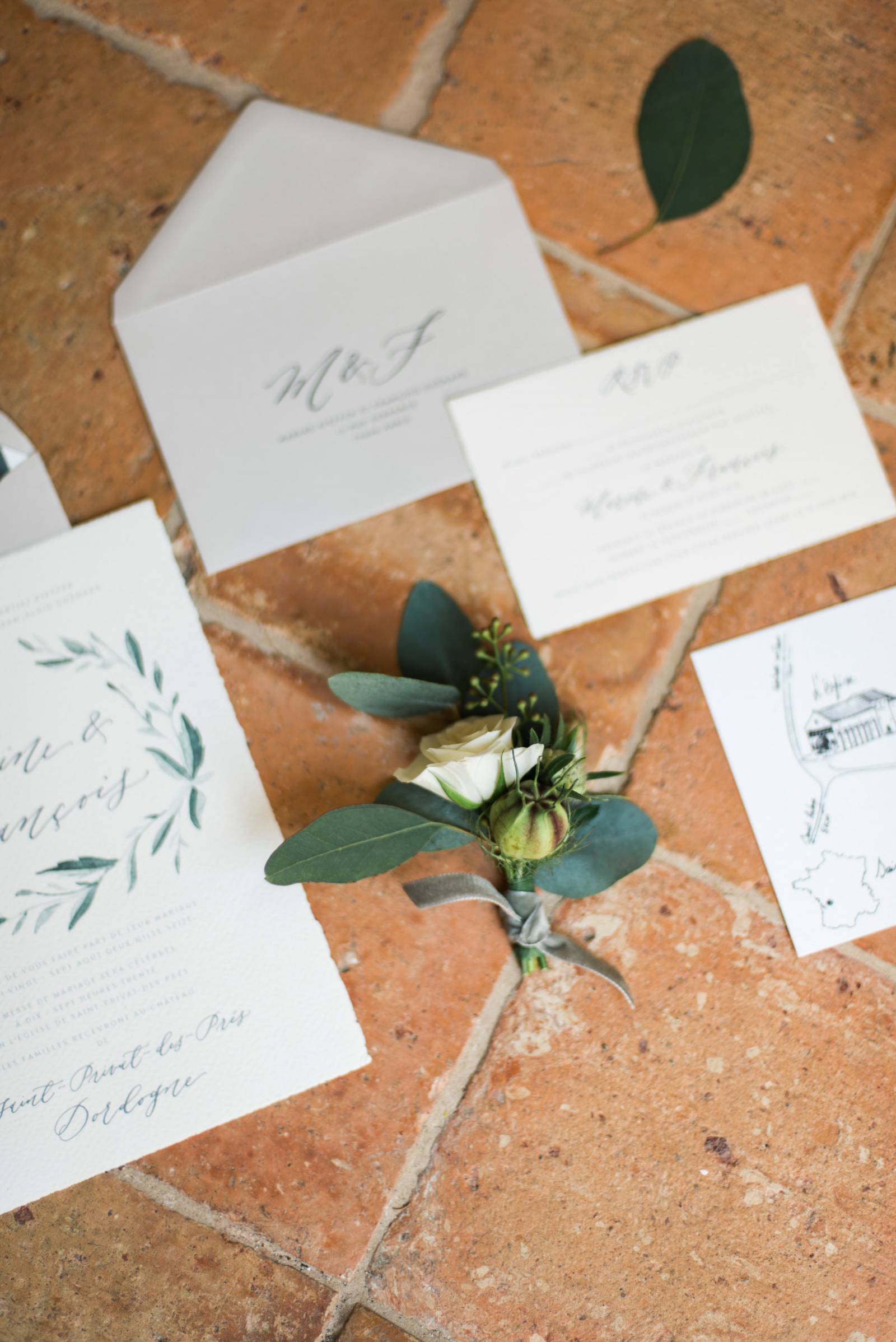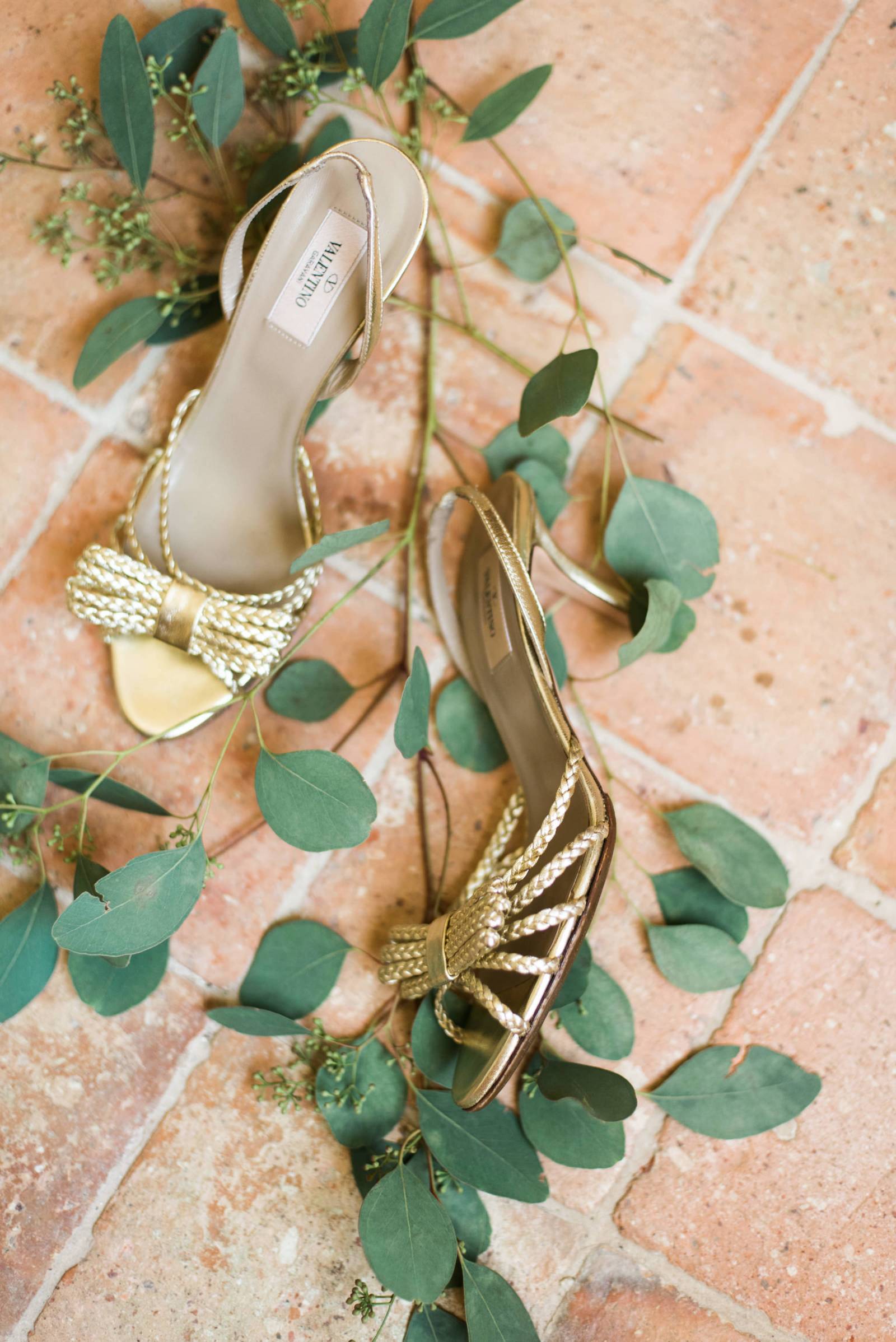 DESCRIBE YOUR WEDDING FLOWERS: Overall Marine & Francois wanted a clean aesthetic. Eucalyptus throughout the tables and creamy flower arrangements along with many candles created a very beautiful and romantic set up. The venue being old and stunning didn't need a lot of extras.
FAVOURITE DETAIL OF THE DAY: Mickael, a Parisian bartender from one of their favourite clubs in Paris, animated the bar during the party! Making everyone's head dizzy! The dance floor was the place to be and they partied till dawn!
ANY OTHER DETAILS THAT HELP TELL THE STORY OF YOUR DAY? The bride and groom love honey and made a point of sourcing local, raw and unfiltered honey. The perfect guest favours!