It's hard to believe that we're already on the countdown to Christmas! It feels like just weeks ago we were packing away the decorations for another year, but then Covid has warped our sense of time in 2020 and here we are, already in October! If you're planning an intimate wedding this coming Christmas you won't want to miss this Alys Beach celebration captured by North Carolina wedding photographer LANCE NICOLL. With subtle nods to the season rather than being overly themed, Megan & Drew - both dentists - wanted an elegant yet laid back ceremony. Using lots of greens, whites and natural elements they relied on SHELBY PEADEN their wedding planner, and their florist MYRTLE BLUE to pull together a 'theme' which was kept a surprise to the couple until the day itself.
HOW DID YOU MEET? We met in dental school at Medical College of Georgia in Augusta, Georgia. We were best friends for a long time before we started dating.
TELL US ABOUT YOUR PROPOSAL? It was December 15th and Drew and I joined our best friends at the Atlanta Botanical Gardens for the Holiday lights. Drew got down on one knee with the lights glowing around us and asked me to marry him. I was so surprised! Then a limo picked us up and he'd coordinated a surprise cocktail party for us at South City Kitchen in Buckhead, Atlanta. All our friends and family were there to surprise me!
TELL US ABOUT FINDING YOUR WEDDING DRESS: My wedding dress if from the cutest and most intimate store called Kelly's Closet in Chandlers Park. I had been to several stores but had not found the right dress - I wanted something that was sexy but classy, would be appropriately themed for Alys Beach but also be appropriate for Christmas time.
DID YOU HAVE ANY DIY ELEMENTS? Not at the wedding. The only DIY element was the gift box we provided for our guests. One of my favourite things are the candied pecans you can get at Christmas time. My parents made them homemade for each of our guests and packaged them beautifully. We paired them with a mini bottle of Moet Chandon,, some chocolates and a welcome letter to Alys Beach.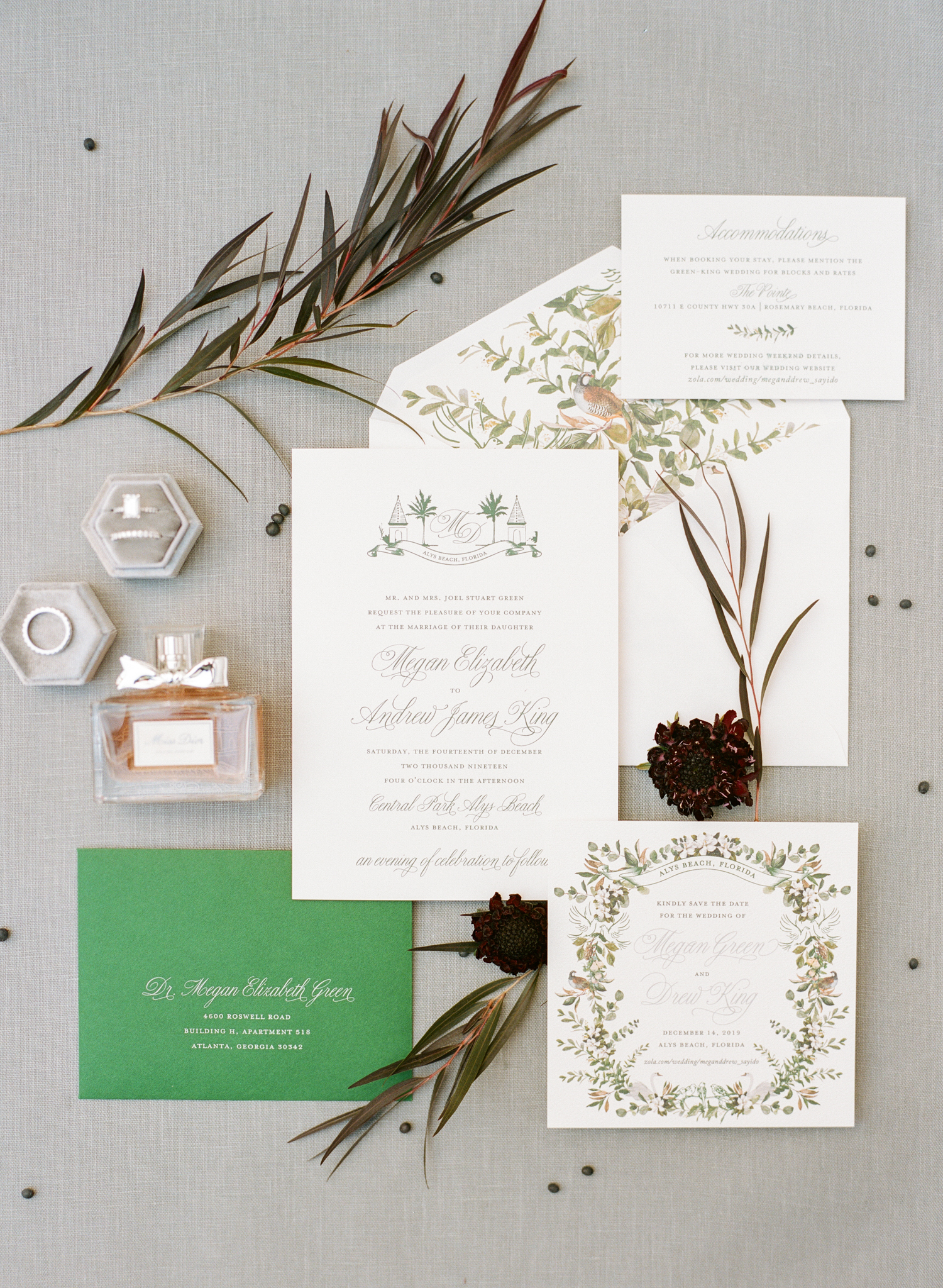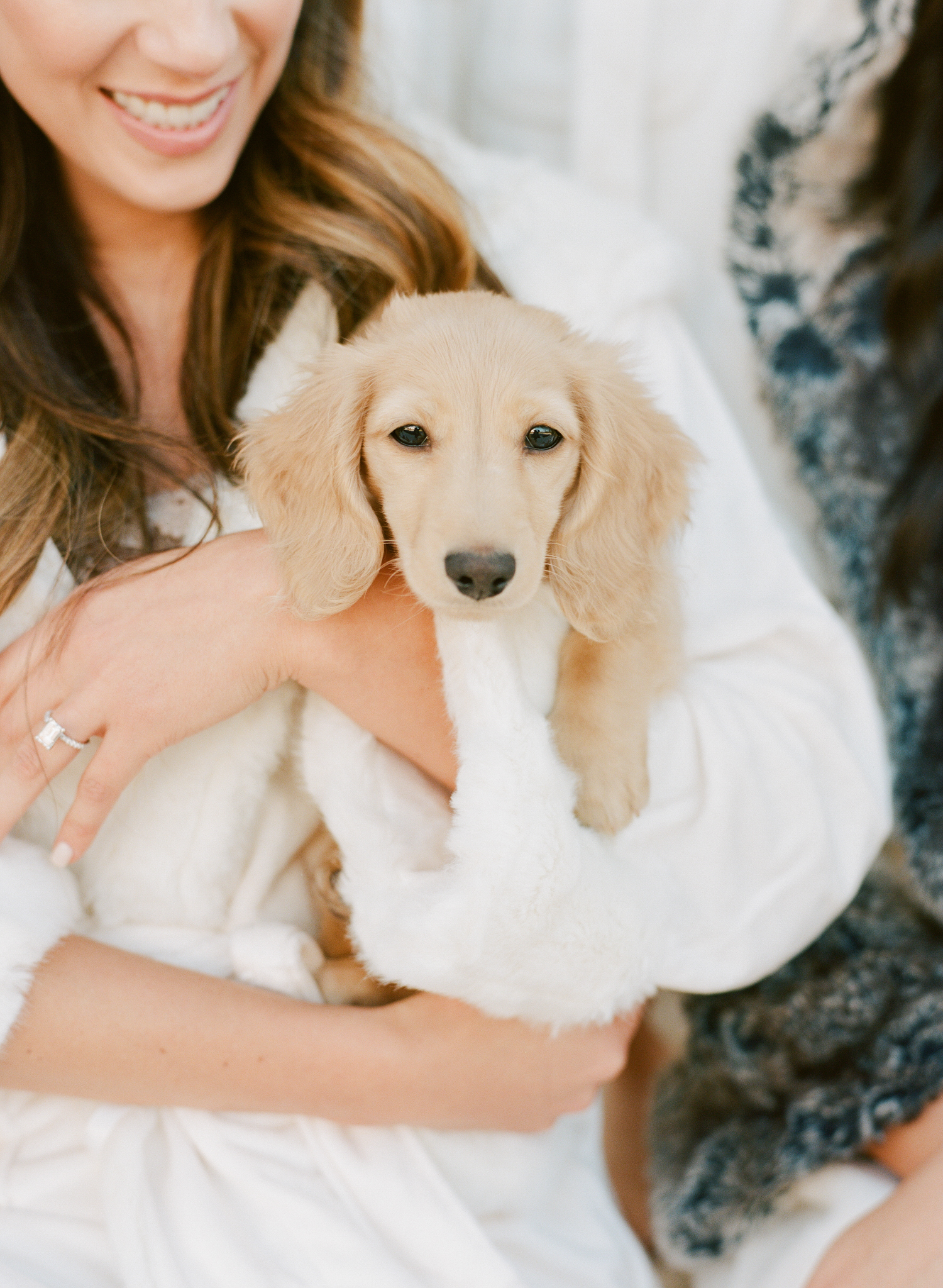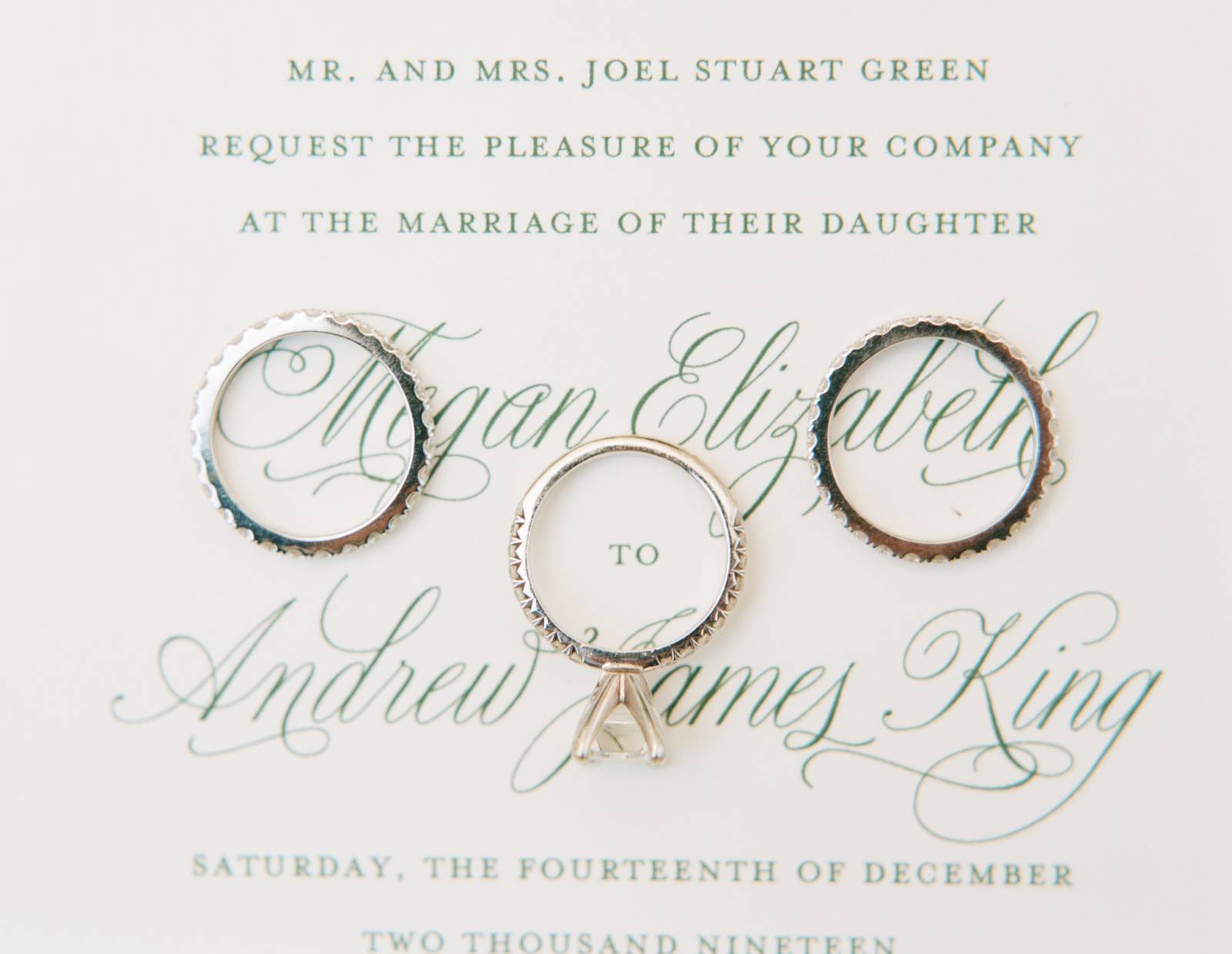 DESCRIBE YOUR WEDDING FLOWERS: My wedding flowers were mainly white with splashes of red and pink flowers. Flowers and design were not parts of the wedding I really focused on. I trusted our florist to put together whatever he felt worked with our overall design and he knocked it out of the park!
FAVOURITE DETAIL OF THE DAY: The violinist we had was INCREDIBLE! His name is Ashanti Floyd but he goes by The Mad Violinist. He played for both our ceremony and reception playing covers of today's music - he is fantastic! He was something 'different' from most of the weddings I've been to. And both my younger friends and older family members absolutely loved him, his style caters to all and he is a wonderful performer. I've had several friends book him for their own weddings since.
WHAT ADVICE WOULD YOU GIVE OUT TO A COUPLE PLANNING THEIR WEDDING? Do not get bogged down or stressed about the little details - if you do not feel like you have a specific style or inspiration that is okay. Find vendors who you trust and have a strong reputation and allow them to use their creativity to define your day. Just have fun along the way.
WHAT ASPECT OF YOUR WEDDING WAS MOST IMPORTANT TO YOU BOTH? Having all our friends and family in the one place for the weekend. It was unforgettable and so special.
TELL US A LITTLE ABOUT YOUR HONEYMOON: Drew and I went to Thailand for two weeks. We explored the cities of Chiang Mai, Koh Samui and Bangkok.
IS THERE ANYTHING YOU WOULD CHANGE OR DO DIFFERENTLY? Absolutely not! I was not a bride that was very picky about things. I tried to let my amazing wedding planner, Shelby Peaden and our vendors channel their inspiration into our special day. I was in awe when I first saw the venue on our wedding day because they went above and beyond my expectations.
A huge thank you to North Carolina wedding photographer LANCE NICOLL for sharing this beautiful wedding with us today. Lance is a wedding photographer you must check-out if you are getting married in Louisiana, his background in editorial photography and traditional fine arts translates into incredible wedding photos. Be sure to check-out this wedding - A blend of rustic & classic styles in this Hudson Valley wedding... you can also see more of Lance's work in our Vendor Guide.