You'd be forgiven for thinking you're looking at a real wedding here, but instead it's an impeccably styled shoot that is a perfect example of how to elevate your wedding day and give it some 'Southern charm'. Captured by Tennessee wedding photographer MAGNOLIA TREE PHOTO COMPANY this beautiful day is the definition of an elevated Kentucky wedding. It has a perfect blend of classic elements and fashion forward styling, while still nodding to the home state of the couple. The idea of a "Kentucky" experience was seen throughout the day; from the venue selection to the florals and even the welcome gift bags, it was an experience for everyone there.
Planned by GOLDENROD & GLORY they had a strong focus on the floral design. Hydrangeas are an iconic Southern flower, and they were the crowning jewel of this event. Not only did the gardens of the venue boast these beautiful blooms, but the ceremony installation by LOVELY LEAVES featured hydrangeas that seemed to almost grow out of the natural landscaping so effortlessly. The hydrangeas were also seen in the reception, draping down the length of the tables and pooling down to the ground. The mix of blue and white florals were so elegantly designed and added to the luxuriousness of this event. The end result was a spectacular mix of elegant and classic touches, while still paying homage the couples Kentucky roots.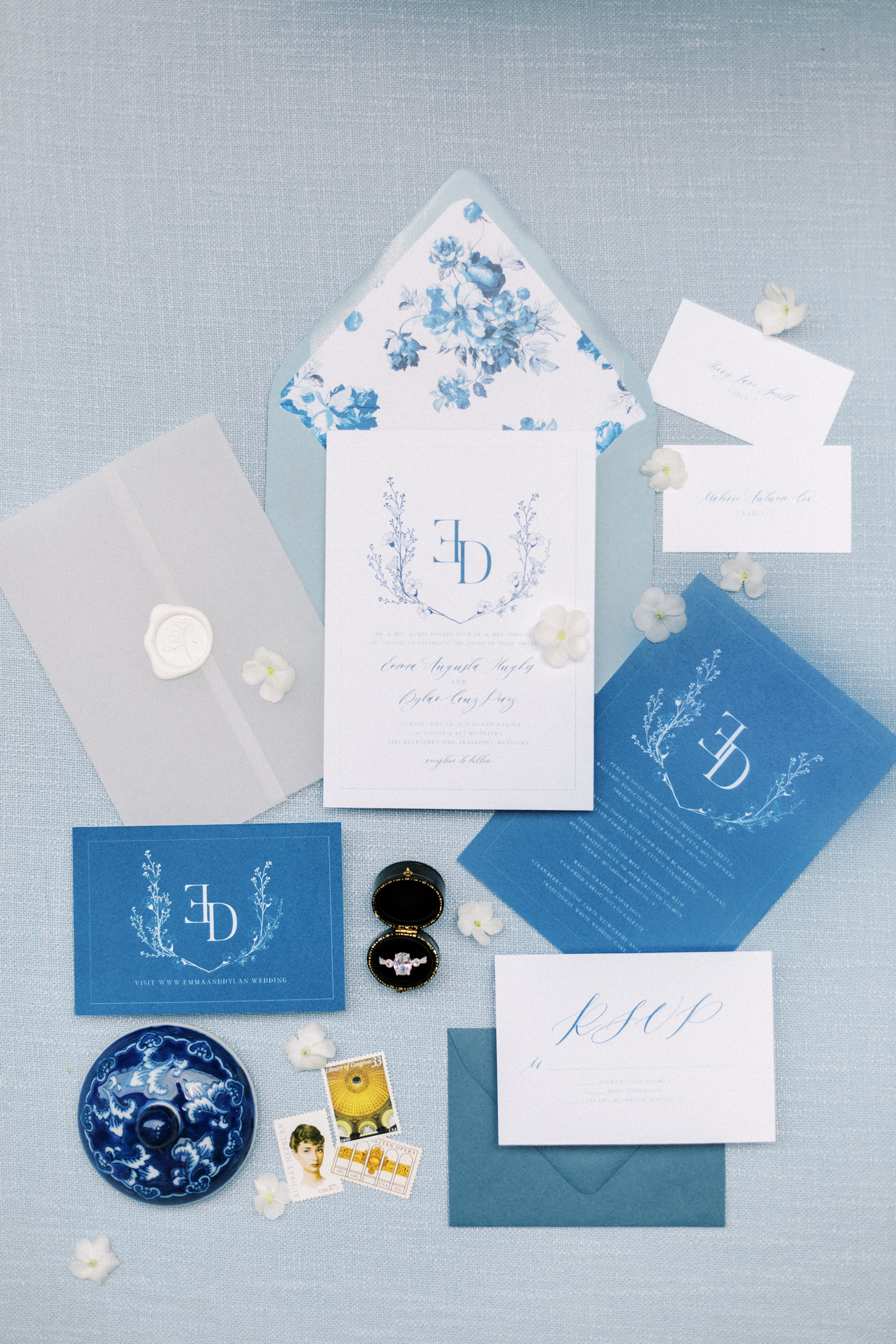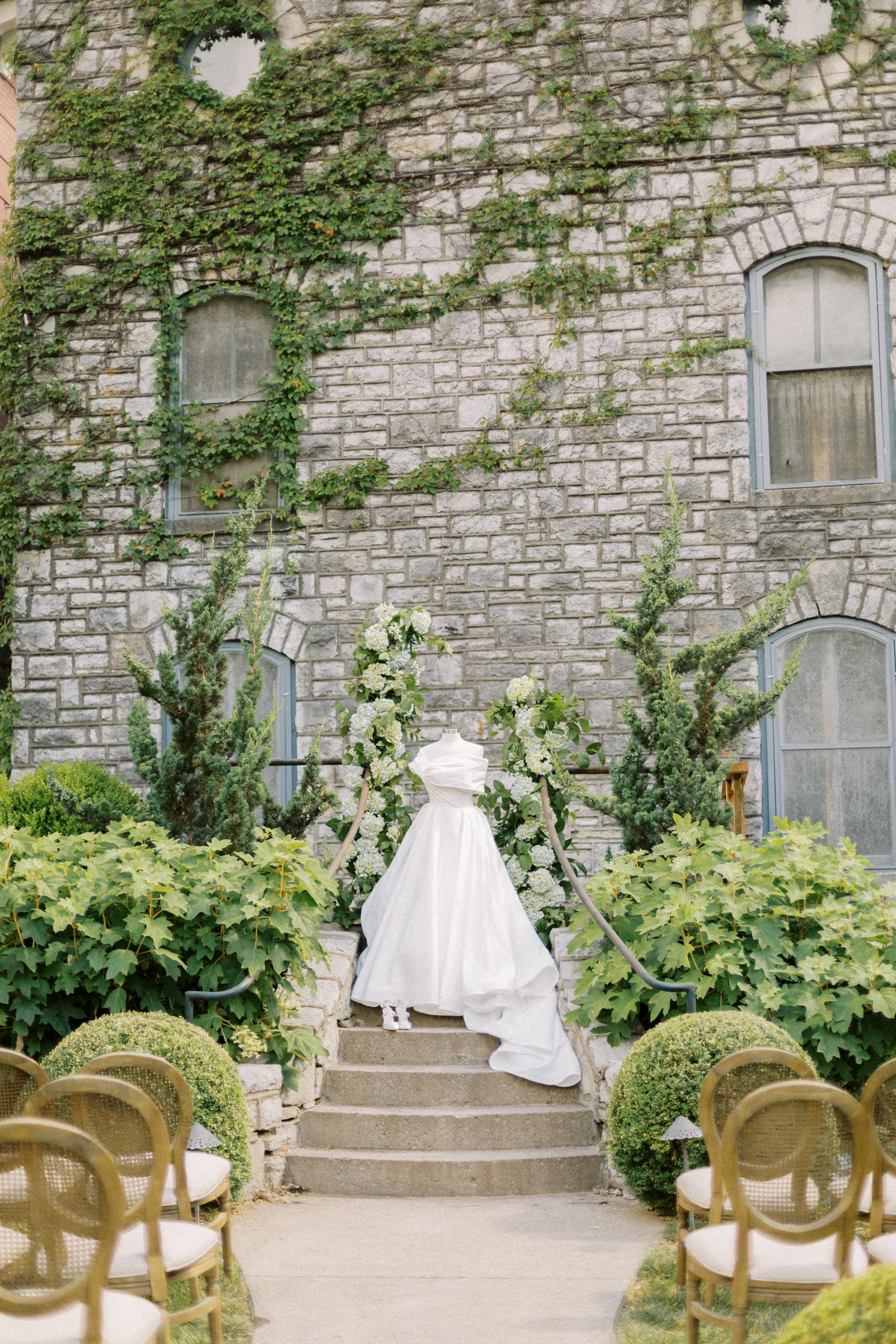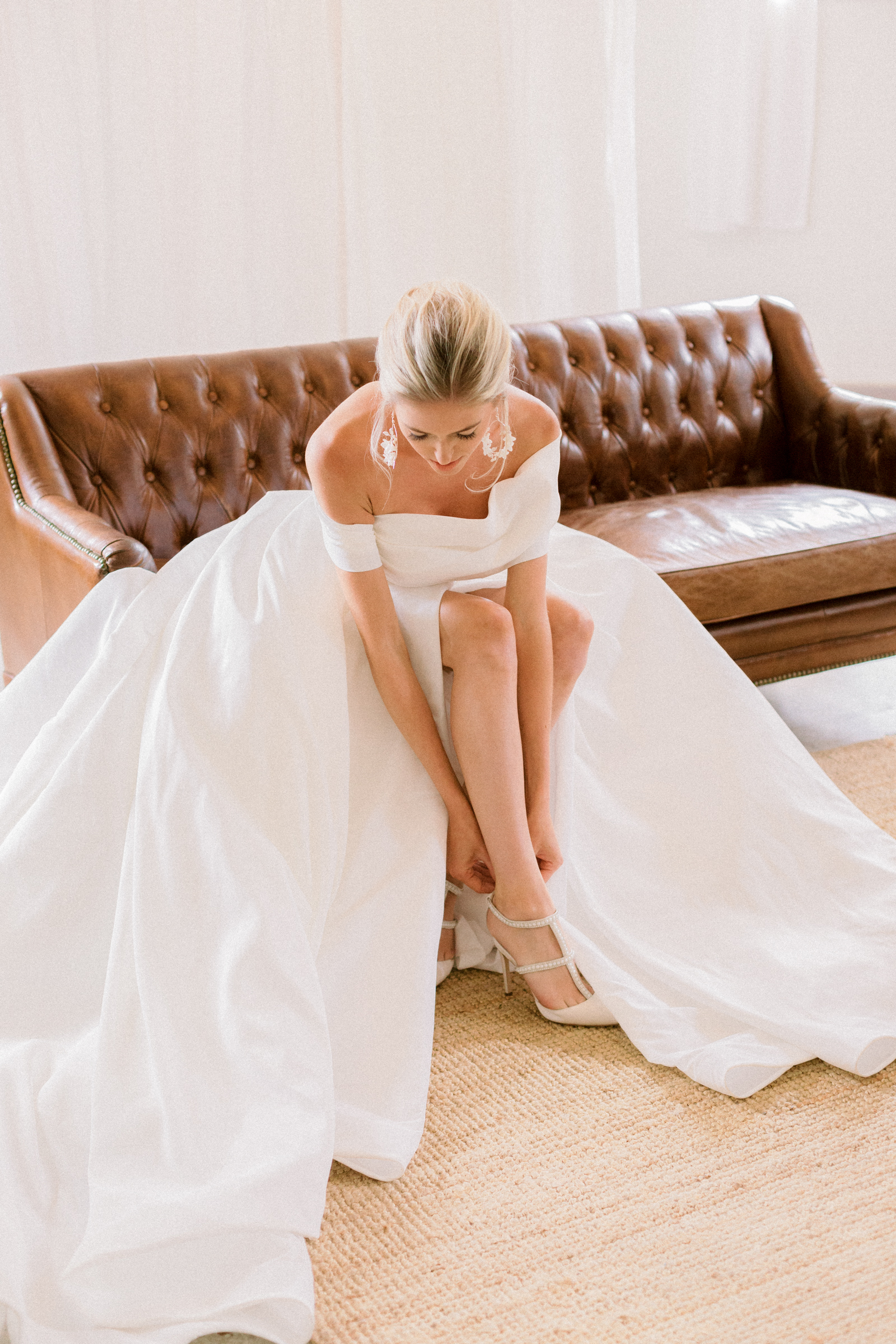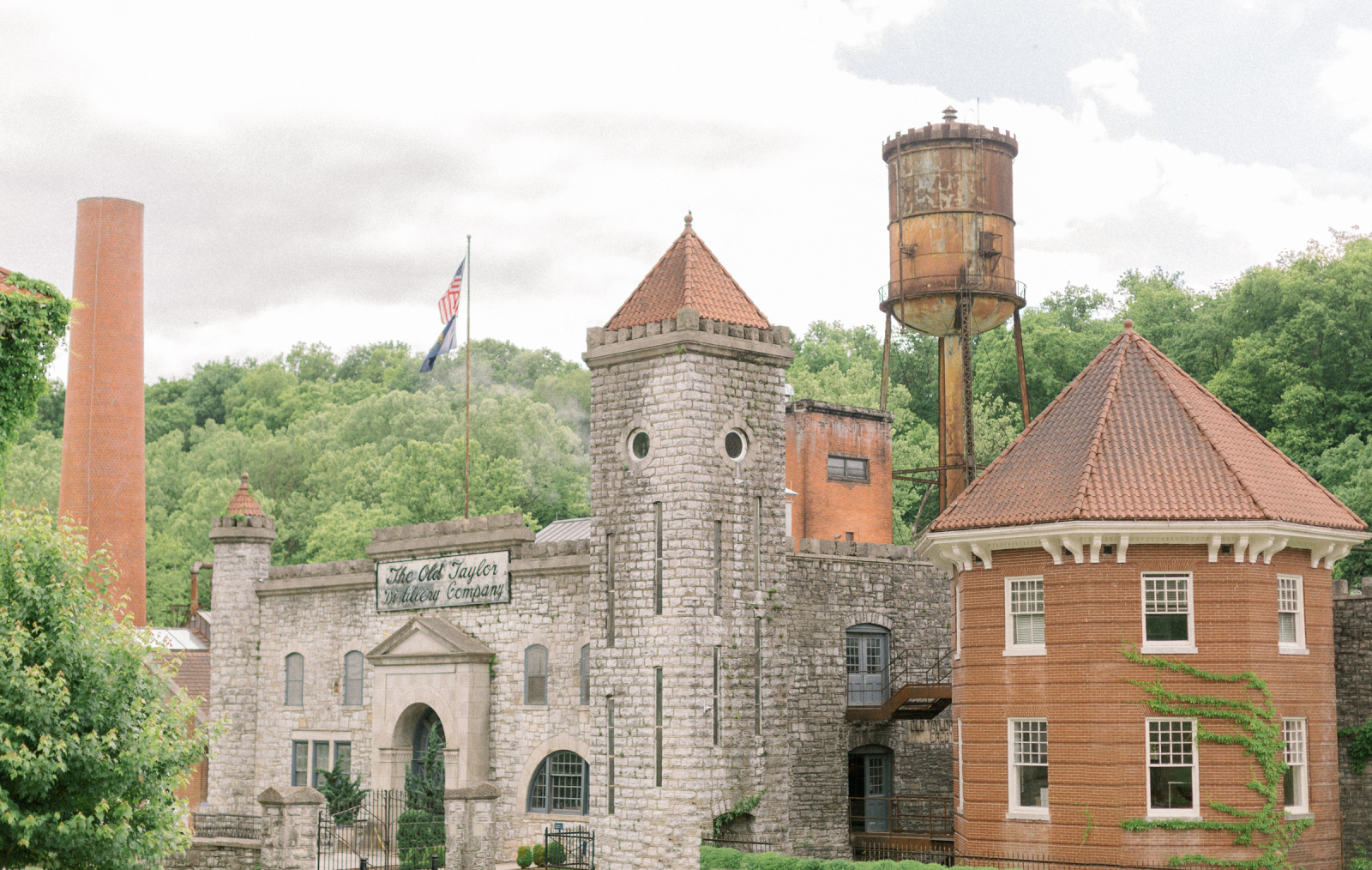 A huge thank you to Tennessee wedding photographer MAGNOLIA TREE PHOTO COMPANY for sharing this beautiful shoot with us. Owner Becca is am a film wedding and portrait photographer serving Tennessee, Wyoming, Washington State and beyond. "With a love for romantic minimalism, meaningful experiences, and organic elements, I marry candids with gently guided posing so that my couples receive beautiful, organic images. My process allows you to fully experience your moment, without my presence interrupting that. I am so honoured you have found yourself here, and I would love, more than anything, to hear all about your wonderful story and the wedding you are so thoughtfully creating." See more of her portfolio here.