With its classic white barns, huge open green polo fields, and the towering Blue Ridge Mountains as the back drop, KING FAMILY VINEYARDS offered the perfect venue for Lauren & Alexander's French inspired wedding. So perfect they had a long engagement to ensure they could get married there. "Charlottesville is full of amazing vineyards, but when Alex came to visit my family for the first time when we were dating I took him there and he fell as much in love as I was! The combination of the polo grounds, and the beautiful vineyard itself, all at the base of the blue ridge mountains is just hard to beat. Oh and their wine is so tasty!"
Captured by KYLIE MARTIN the bride wanted to keep things bright, crisp, and natural feeling. Working with AMORE EVENTS BY CODY and florist BLUE RIDGE FLORALS they incorporated a lot of greenery and ivory flowers, and used pale blue as an accent in the table linens.
HOW DID YOU MEET? We met at the University of Tennessee in Knoxville. Alex says he fell in love with me upon trying my tailgate snacks for the football games, but really we were just very good friends for the first 4 to 5 years of knowing each other. With Alex being three years older than me, and moving to Nashville after he graduated, it wasn't until I moved to Nashville and our paths crossed more often that we began to date.
TELL US ABOUT THE PROPOSAL: While I grew up in Charlottesville Virginia, and hold the Blue Ridge Mountains very close to heart, my family has spent summers at our beach house in Charleston since I can remember. It really is a second home for me! Alex and I took a last-minute weekend trip down to Charleston to get out of what had been a very dreary February in Nashville! We were greeted with a rainy forecast in Charleston and just planned to pop around to our favourite little spots. Alex actually insisted we walked to dinner that Friday night (rain and all) being the impatient control freak that I am - I had my uber app out trying to track down a ride, I did not understand him wanting to walk through this weather! We ended up at the Fountain at Waterfront park-in the rain I must add!! Alex proposed in front of the fountain with citadel cadets walking past. It was all perfect. Soaking wet and too excited to sit at a quiet restaurant we cancelled dinner and headed straight to our favourite moody bar in the lobby of the historic Market Pavilion Hotel!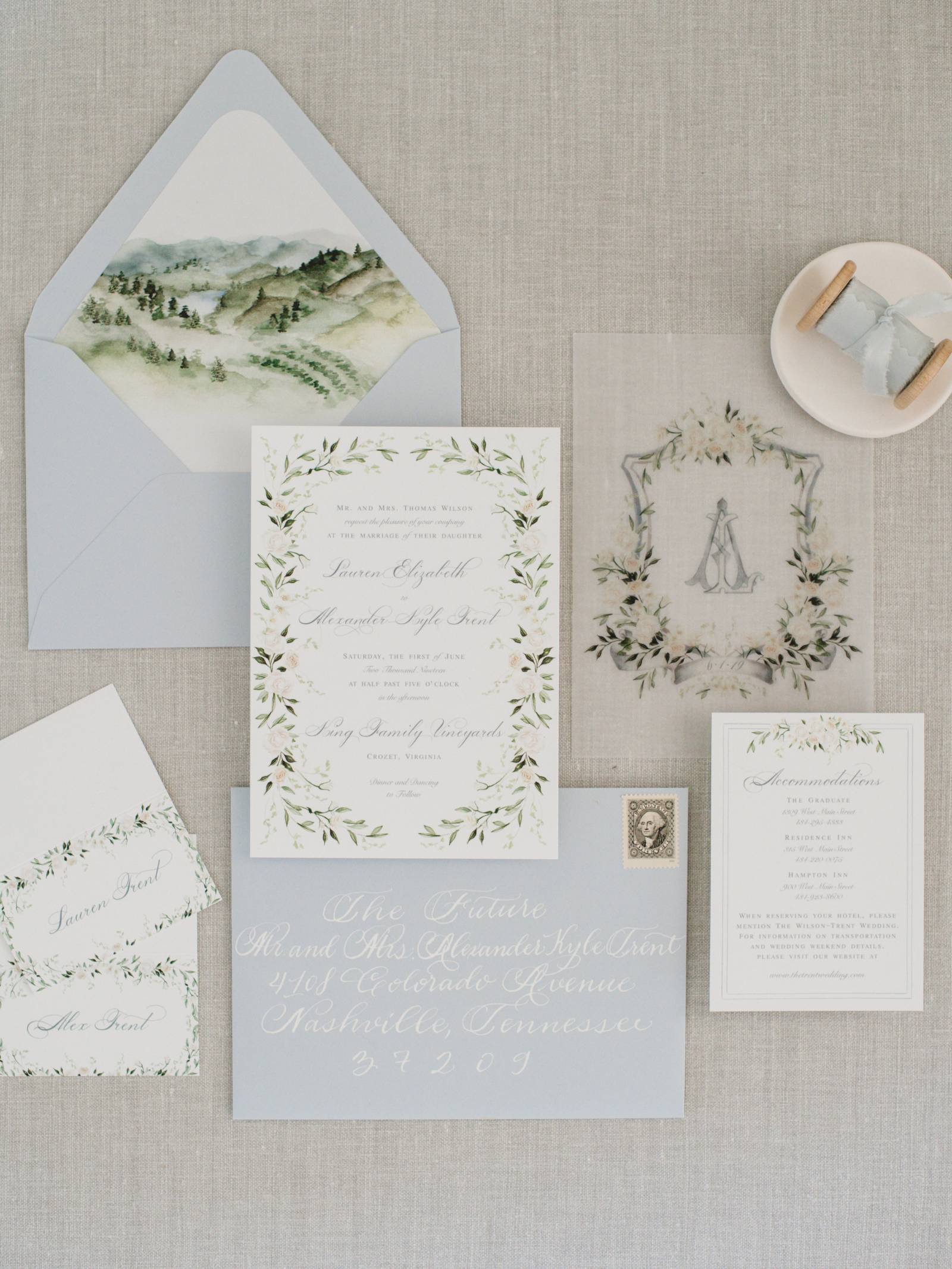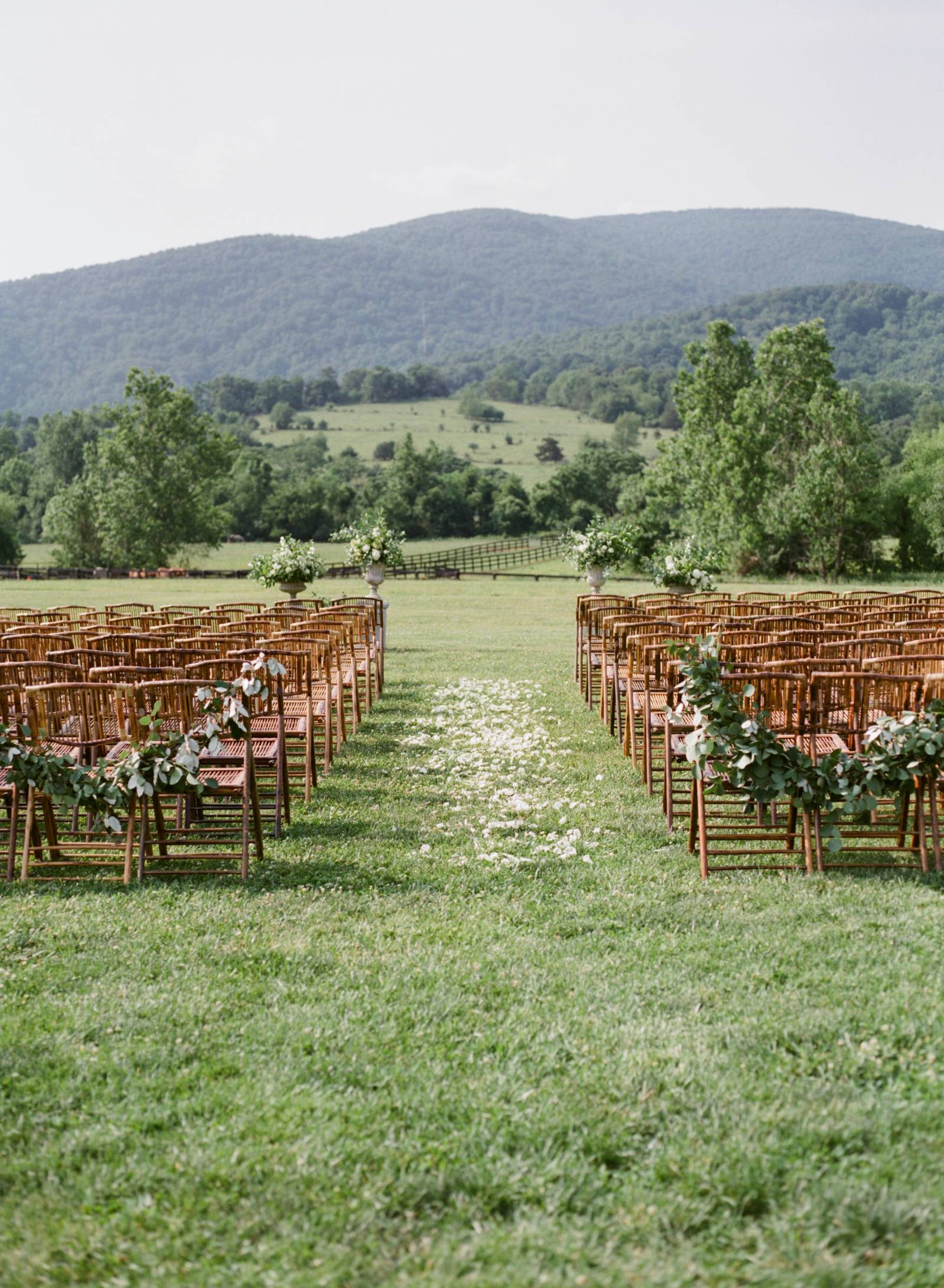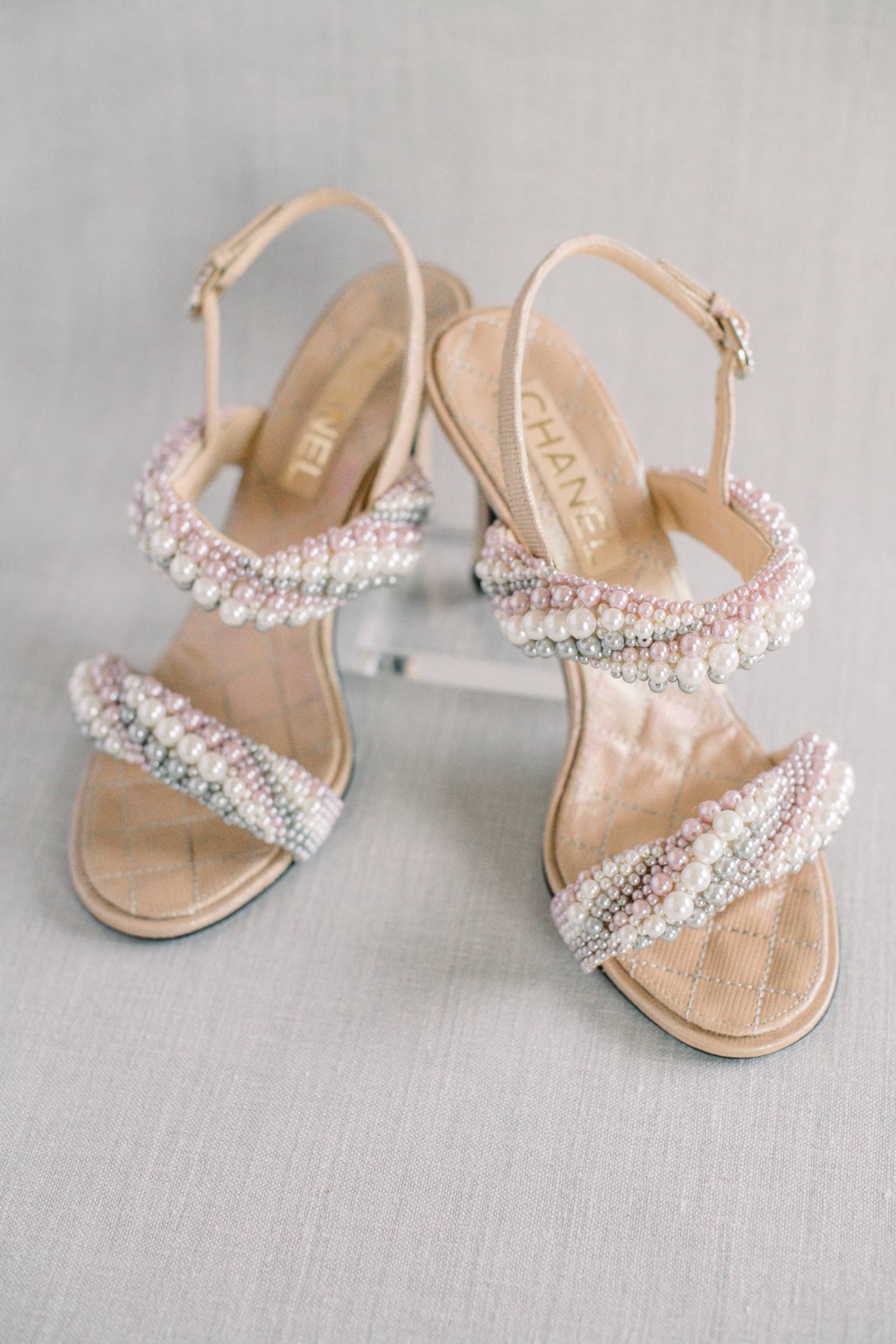 HOW DID YOU GO ABOUT FINDING YOUR WEDDING DRESS? Wedding dress shopping seemed so intimidating to me before I began the process. I was very concerned I would have to travel city to city just to be let down and had no idea what style would work for me! The weekend of our Nashville engagement party my family was in town, so after resisting setting up dress appointments for several months, I visited a few local bridal boutiques with my mom and sister. I really knew the moment that I tried my silk Anna Maier dress on at White Dresses Boutique that it was the one. I attempt to keep my every day style pretty refined and classic, and really wanted to feel and look myself on our wedding day! The statement asymmetrical bow on the back was an extra push from my mom, and it really ended up making the look.
TELL US ABOUT YOUR WEDDING FLOWERS: Flowers were a huge deal to me. I have always kept fresh arrangements throughout our house each week, they just make me happy. I wanted different textures of creams, whites, full of greenery. I really wanted the flowers to feel like they came from within the property, and just accentuate Virginias beautiful June landscapes! Our florist Amy, owner of Blue Ridge Florals literally foraged for ivy and greenery from her farm just down the road. She used a variety of roses, peonies, smilax, ivy, freesia, hellebores, ranunculus, hints of rosemary. The reception room smelled unreal. I want a candle of it actually! I think one of the best features was the towering local beech trees in each corner of the reception space with candles hanging throughout the branches. We really made the room feel like an extension of the outdoor ceremony and cocktail hour.
WHAT WAS YOUR FAVOURITE DETAIL OF THE DAY? Oh man! I'm laughing typing this up because of what my husband would say. The late night pizza on the dance floor. The planner actually put three whole pizzas in the trunk of our vintage getaway car for us! But really this is so hard. I think maybe the moment after the ceremony when our planner Cody pulled us, our parents, and our wedding party into the perfected reception space before any other guests saw, and let us all have a little toast and moment all together before heading out back outside to the cocktail hour. Also- our planning team surprised us with funny quotes from our wedding party on customised cocktail napkins that Emily Mayne had painted. That was really sweet.
WHAT ADVICE DO YOU HAVE FOR OTHER COUPLES PLANNING THEIR WEDDING? Do as much as you can together! It made me so excited to listen to the different details that were of most importance to Alex in the planning process. I would have never guessed how strongly he felt about string lights and a jazz band for cocktail hour! The day was more fun (definitely tastier) and more personalised because of his input.
TELL US A LITTLE ABOUT YOUR HONEYMOON: We left the morning after our wedding for our Honeymoon. We spent the first half of our trip at the Viceroy's property, Sugar Beach in St. Lucia which was absolutely incredible. And then we popped over to Antigua for an equally incredible stay at the Hermitage Bay!
IS THERE ANYTHING I WOULD CHANGE OR DO DIFFERENTLY? Hmmmm honestly we felt so fortunate to have the day turn out perfectly. From the décor to the bands that we had throughout the evening everything was amazing. I did ignore all advice to change into more comfortable shoes for the reception. I think my adrenaline kept me from realising how bad my feet hurt the night of - but made for a funny first day of marriage hobbling through 3 airports on the way to our honeymoon.